The California legislature, with bills like SB4 and SB423, continues to usurp local control of planning and zoning decisions by "streamlining" local housing approval processes. To better appreciate the aforementioned, TPR spoke with Alfred Fraijo, the founder of SOMOS Group, a multi-disciplinary law firm that creates impactful solutions to build and sustain community resilience, promote economic development, and advance social equity to create a more inclusive residential real estate market. Frajio also advocates for alternative methods to promote equitable communities by supporting BIPOC-owned manufacturing and developers to address the demand for development and related material sourcing. In this TPR interview, Fraijo also opines on the impacts of current state legislation on housing affordability, supply and demand and on the future of Los Angeles' residential real estate market.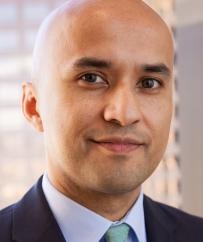 "The private sector is really invested in the health and wellness of the communities that they serve because they find that to be an integral part of their business plan. Acknowledging that and starting with trust and opportunity for these partnerships is a way to [be successful]." - Alfred Fraijo
TPR: Let's begin with what inspired you to start your own law firm, The SOMOS Group. 
Alfred Fraijo: I'm happy to talk about it and honored to be with you to reconnect through this new platform. I launched the SOMOS Group in March and the vision is to integrate a lot of the great work I was already doing at Sheppard Mullin, which is focused on diversity, inclusion, and team building. 
Specifically, what we do here at the SOMOS Group is a multidisciplinary shop with the law as its anchor. We're still very much focused on real estate and land use by working with public and private sector institutions but we expanded our suite of services to include both planning and permitting advisory services, as well as a civic studio. This is a collaboration with architects and design professionals who assist our clients in imagining the type of development they would like to build within the surrounding community with an eye for smart and sustainable design. Additionally, as is often the case with complex projects, we need government and policy advocates. We at the SOMOS Group have professionals who are experienced in working with local stakeholder groups that can do engagement, community, and government relations. 
We are happy to share with you that we also recently opened a San Francisco office, as we see the Bay Area as a tremendous growth area. We're really pursuing projects that are catalytic and beginning to push the envelope when it comes to innovation in different areas like sustainability, community benefits, urban infill density, and design as well. So overall, we're really thrilled to be able to be working on this platform. The last thing I'll mention as an opening is that part of my legacy at Big Law was to build teams that were diverse and reflected the diversity in California. At The SOMOS Group, I continue to do that, but with greater flexibility in terms of hiring and recruitment, so it's paying off. 
In our last TPR interview, you noted that the elimination of single-family zoning provided a unique wealth-building opportunities for homeowners and historically disadvantaged communities. You also advocated for building robust and diverse communities through investment in housing.  Elaborate on what you meant, Do you advocate relieving private  developers – with the counsel of the SOMOS Group – from city planning regulations and the need for community input?
There is an interesting tension that continues to play out in the legislature and locally, and that is who ultimately gets to dictate where housing is located and where density is most appropriate. 
We've found that while the local government is performing triage on the various urgent issues of the day for that particular jurisdiction, the legislature has taken the reins around dictating housing policy for the state and for local government. I think this is an interesting shift in the pendulum around housing policy in California and, frankly, there are some good things to come out of that. What I mean by that is, as we saw in this last legislative session, Sacramento continues to play out its housing policy in the form of carrots and sticks. Local governments should be wary of the legislation likely to be adopted if they don't make concerted efforts to advance their updates to their general plan into their housing elements. 
As we saw from a couple of the bills that were adopted, there were additional expanded powers that were granted to the Attorney General's Office, for instance, in their ability to intervene in cases where local government is alleged to have violated the Housing Accountability Act. Another instance was the adoption of SB4, which I think is quite an important piece of legislation and I congratulate Senator Scott Wiener for getting it passed through the legislature. 
The piece of this legislation is really notable, and a shift in the way that we've seen these types of bills that are intended to spur housing, in the following way: Even in property that is not currently zoned for housing, and in institutions that are ineligible, as well as religious organizations, nonprofit colleges and universities, they're now allowed to build housing for students and for faculty that's affordable on their land, irrespective of the local land use controls that would normally apply to that piece of property.
For you, such a shift in policy is a win.
For me, it's a notable development for the ways we are planning and exercising zoning laws in California. Being an important development, I would say that, ultimately, only time will tell whether one of these organizations is going to take advantage of the legislation and to what extent the local government is willing to partner with these institutions to plan housing that is compatible with the built environment. Keep in mind that the law also applies to property that is zoned industrial, as long as there's adjacent compatible use. What I'll say about this law is that it elevates the debate around local land use control versus state priorities. It's an acknowledgment that eligible institutions, as identified in the bill, would benefit, if it gets signed by the governor. It's an acknowledgment that these types of institutions have a role to play in solving the housing affordability and the housing shortage crises in California. 
We have talked often about the need to include such large landowning institutions as part of the conversation, that there's an imperative that they should also be partners in the solutions around housing shortage and affordability. So, this legislation then begins to show us that there's absolutely a role for them to play. The question will become whether they're willing to do so because it's voluntary, not mandated. I think that's a piece that's really important. 
From my perspective and vantage point, I've continued to press that there is a role for these larger institutions to help support housing production in California. We've done it historically with other legislation. For instance, community colleges already have the authority to build housing, pursuant to their own rules and regulations versus local zoning laws. This legislation just expands out to other institutions, like churches, being able to take advantage of this. 
We've worked with a number of local religious organizations serving diverse communities saying, "Hey, this is another way that we can serve members of our parish by attracting teachers that might be interested in our religious schools in exchange for providing housing that is affordable." There are some strict affordability requirements in this new legislation and SB4 that are yet to be tested but my hope is that it'll be another tool for developers to take advantage of housing production.
You grew up in Boyle Heights which seems like a living test case for the implementation of these housing laws. What do you envision Boyle Heights' future built environment will look like?
I'm excited about the future of Boyle Heights. It has an extraordinary cultural and historic legacy as part of the history of Los Angeles. I'm optimistic that Boyle Heights will continue to be a place for a diverse sector of our demographics of Los Angeles, a place where the American dream can be realized. 
I'm concerned about the increase in rent in the area, certainly, having been raised there and having experienced housing insecurity. I understand that there's a lot of fear of development, but I do think that there's a path forward. I am optimistic because there are a number of organizations in Boyle Heights and stakeholders that acknowledge that the future growth and economic prosperity of the community that lives there is about public-private partnerships and about intelligent land use policies that both embrace new investment, but also contend with the issue of displacement and neighborhood stabilization. 
There's also another dimension to the debate around gentrification in Boyle Heights, which is the opportunity to continue to attract businesses that generate jobs for the residents in that area. A big chunk of Boyle Heights is industrial or manufacturing use that's adjacent to both the rail line and the river. That is a unique opportunity for us to reimagine the future manufacturing industries, and what kinds of industries could exist in that area. This continues to be my mantra, which is housing plus. Often, we think about the health and wellness of communities through a one-dimensional lens, which is housing, but I want to expand that lens by focusing on open green space and other dimensions of wellness. 
Alfred, in our last TPR interview, you advocated for and defined Housing Plus as follows:
"Housing plus is what I'm talking about; housing plus infrastructure; housing plus open space; housing plus a comprehensive mobility plan; housing plus comprehensive regional planning; and housing plus a health overlay in communities that are disproportionately impacted by the legacy of racism in our land use policies that have impacted minorities of color and low-income communities throughout California."
How are SB4 and 423 looking to realize "Housing Plus"? Do you think State Sen. Scott Weiner will personally oversee Boyle Heights community plans and land use decisions?
I think Scott is on absolutely the right track with this. He represents a community in Northern California, but his community has many analogs to what's happening in LA and to what's happening in Boyle Heights.
I think Boyle Heights will continue to be an area of growth, opportunity for investment, and increased density. We've  been going through a community plan update in Boyle Heights that has been the beneficiary of robust conversation about where density should be located and I think that the city is doing its fair share and having those conversations with local stakeholders. 
There's more to be done. While we can't overlook the importance of having the private sector invest in comprehensive planning, we're past the time when one-off entitlements and rezoning were ways to adapt to the changes in our economy. Robust regional planning and land use planning are absolutely key. I acknowledge that the city can't afford to do all of the comprehensive planning so we need to think creatively about leveraging partnerships with the private sector, such as institutions like USC and UCLA, and with other larger institutions that can assist with the master planning process. This is critical because we have a backlog of community plan updates that need to be evaluated and adopted by the city. 
I'm very happy that the 2040 Downtown Plan was adopted and is moving forward. It's a roadmap of how we can still do things right and I'm looking forward to working with the city on this. That's why I'm still optimistic on this. 
Where have you seen your Housing Plus roadmap successfully piloted or implemented in California? 
The work that's being done in the city of LA is really important, and a good model for that. I would say that LA is definitely showing the way around that. I'm also very excited about the work that's happening in the city of Pomona and the partnership that they have with local institutions to continue to promote the growth in that valley, which is critical. I'm very interested in high-growth regions of California to see how they're going to be doing this work. 
Take a close look at what the city of San Diego is doing for some of its areas of planning. Gail Goldberg, the former director of planning, has an important legacy there but San Diego continues to do some very good work. 
The way that it has been successful is that it has tackled this issue of regional planning on a micro-neighborhood level. In other words, there has been significant investment and significant flexibility in the way that you can design the density and communities within San Diego. I'm really proud of the work that's being done there. I think that's a good model and I will continue to emphasize the work that's being done in Los Angeles, as well. Are we perfect? No. Is the job finished? No, but I do think that what is critical is an openness by the local government to partner with the private sector. The private sector is really invested in the health and wellness of the communities that they serve because they find that to be an integral part of their business plan. Acknowledging that and starting with trust and opportunity for these partnerships is the way to do it. 
We should also be mindful of investments that we're going to be making post-pandemic. We have been very focused on the issue of housing insecurity for our most vulnerable populations, folks that are unfortunately still living in the street, and that's an important focus. I think that there are other issues that also need to be addressed by the local government and we've also been really creative about it through the pandemic. We streamlined local permits issued to small and local businesses; We took advantage of sidewalks and streets, dedicating those spaces to pedestrians, outdoor dining, etc; We converted some underutilized hotels through Projects Roomkey and Homekey by taking advantage of typical building codes and permitting rules that would apply to those conversions. I believe that there was a level of flexibility and a willingness to embrace innovation by the local government that needs to continue post-pandemic.
The Planning Report was premised 38 years ago on public-private, smart growth, so TPR has always subscribed to smart growth. But the private sector investors and buyers of residential housing since 2008 have been hedge funds, for the most part. Blackstone has become one of the largest owners of real estate in five of the largest markets in California and the largest commercial real estate owner in the world. Are you now advocating increased partnering with the aforementioned hedge fund buyers?
That is one model but not what I'm referring to. Although they are one of the largest players, they still need to contend with some of the restrictions and priorities that the local government has. What I'm imagining and referring to is a larger and more diverse pool of private-sector actors such as BIPOC-owned businesses and developers that have mission-driven values that happen to be private-sector and for-profit entities. There are plenty of those. I imagine a more diverse pool of potential partners for local government, and that's happening already. I'm very proud of the work that we have been doing - creating a consortium of black and brown developers who are really interested in paving the way when it comes to mission-driven work that happens to be for-profit, and governments are taking note. 
Should we dismiss the fact that the hedge funds are the biggest buyers of residential real estate and put that aside? Are the interests of hedge fund investors in residential housing compatible with your Housing Plus vision?
In many respects, yes, in some respects, it has yet to be seen. My work is definitely focused on the opportunities that exist in California. I know that you want me to delve into that particular issue there, but I'd rather be focused on outcomes rather than size.
The LA Times recently published an article noting the paradox of housing in California. The state continues to lose residents and build more homes, yet prices continue to rise. Does that surprise you?
No, it doesn't surprise me. 
I operate on a faith-based view of the world and not a fear-based view of the world. I think that there are going to be more people coming to California than leaving in the long term. If we look at the demographic pattern, they're going where they have livable and walkable communities, and that's Riverside, the Imperial Valley, among other areas. Large metropolitan areas like LA need to take note of that. 
From my perspective, I'm less concerned about shorter-term trends in terms of migration. I'm more concerned that we have the right ideas and innovations and we have the right resources in California to make a play for additional migration so the issue of more housing and higher prices is something that's worth exploring. From my standpoint, the more housing we have, the better.
For context, 100 years ago, Henry George said that land value isn't a supply and demand equation. When you increase the density permitted, which is what Sen. Wiener's bills have done, the current landowner actually benefits the most from a density increase because the value of their property increases, and land is the most significant driver of rising housing cost. 
It's a fool's errand to have the local government or state government manipulate the markets or try to do so. I do think that they can be very helpful in dictating where housing opportunities should be located and also how much affordable housing is appropriate for their communities. We live within the framework of regional housing, assessment, and forecast. We live in a new world order that requires each municipality to be accountable for its growth and housing, and its residents. So those pieces are great, I think where we can begin to have a conversation is how deep should that affordability be, by what percentage, and whether or not middle-income families should benefit from the policy objectives of the government. 
It's not just about more supply, it is about reducing the barriers to building that supply. I'll give you an example. I'm a fellow at the Terner Center on this. For every unit that's affordable and built for public subsidy, it increases the cost of that unit. We're talking about two different things. On the one hand, I think that housing production and more affordable housing are critical. On the other hand, I am concerned about the cost of producing that single unit because it varies on jurisdictions imposing higher regulations and restrictions on it. There's plenty we can do. The bills that I'm referring to are proposing to increase production. They're not proposing to solve the cost of housing and that's another critical point. The regulatory barriers need to be addressed but there are also other types of barriers, like design and sourcing materials. 
Thank you for noting a possible bias via the Terner Center and their endorsements of YIMBY legislation. But, not to digress; Alfred, your firm is working on some important projects that really portend a move on the dial of housing production. Forecast for our readers, what do you foresee as the likely impact of your efforts?
I think the greatest opportunity for us is to align some of these ideas to climate resiliency and renewable energy goals that the state of California has and wants to adopt. I think about the carbon neutrality goals that our legislature adopted several years ago and expect great innovation in how those broader state objectives get implemented at the local level. 
There's a lot of work to be done in that space and I'll give you an example of that. There's already an expectation that we retire the fuel-hungry vehicles and have more electric vehicles. Frankly, there isn't enough infrastructure to be able to energize those vehicles. So, what we should be interested in, and I'm certainly working on this, is that kind of infrastructure. Preparing our cities for that change and around renewables. My hope is that we have more winners than losers in that space.
Lastly, within weeks, LA will host ULI's National Meeting. If you were to present to this audience of the leading developers & City Planners, what message would you deliver?
Invest in Los Angeles.