In the post-pandemic landscape, transit in Los Angeles has been suffering from an identity crisis- Metro ridership is still below pre-pandemic levels, the expensive and controversial Metro Micro program has been renewed for another year, and efforts to increase housing density seem to be rarely accompanied by examinations into parking or congestion concerns. TPR, to inform policy, interviews here Laura Rubio-Cornejo, the newly appointed General Manager of the City of Los Angeles Department of Transportation. Cornejo addresses how, despite only being at the job for a week, "safer streets" has emerged a clear priority. Also shared is how Cornejo's successful tenure as Pasadena's Director of Transportation will be built upon; as well as her history of fully embracing community engagement.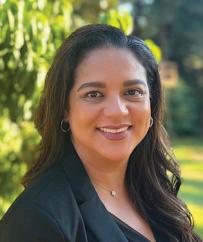 "It's incumbent upon us and my department to provide both residents and visitors with transportation solutions. This means providing a transit system that's reliable, consistent, and safe, all the while ensuring that our streets are safe for pedestrians and bicyclists." - Laura Rubio-Cornejo, General Manager at LADOT
TPR: Congratulations on your new appointment as the General Manager of the Los Angeles Department of Transportation. Share what enticed you to LA City Hall from your previous position as Pasadena's Director of Transportation.
Laura Rubio-Cornejo: It's the city of Los Angeles and an opportunity to work in a city that is just as expansive as it is diverse. We have all the challenges from a transportation perspective; so, it was an opportunity that was too good to pass up. Working closely with Mayor Bass, her administration, and the council members, knowing what their direction is, was a really exciting opportunity.
During the hiring process, you obviously were interviewed by the Mayor, her immediate staff, and other stakeholders. In your position for only a week, share what department responsibilities you have been asked to prioritize?
At the end of the day, priorities are focused on safer streets and providing services that meet the public good. This includes the intersection between our transit services and Mayor Bass' initiatives on addressing homelessness within the city. I've heard time and time again about a need for infrastructure and, to address the issue of collaboration within the city, it's about working across departments to be able to deliver those critical projects at that local level. We want community members to see these improvements when they walk out their front door.
Before we continue broaching the challenges of Los Angeles DOT — share with our readers what were Pasadena's most pressing transportation challenges and your proudest accomplishments there.
Absolutely. I was there for what feels like a very short four years but was able to accomplish a lot in that time, largely due to an amazing team. Six months into the position, the pandemic hit and everything I expected to be tasked with essentially went out of the window. On short notice, I was able to implement programming for on-street dining, working with the different Business Districts, Public Works, the police, and fire departments to get that program up and running.
During this time of a global pandemic, I was also looking at our parking system. I think when people think of transportation, they think of streets or transit but there are also other key components to the transportation network, such as where we keep our cars, curb space, and the management of both on-street and off-street parking. I consolidated contracts to save the city revenue. Consolidation of the contracts also improved operations and customer service. I also worked with the transit team to secure funding for the transit operations and maintenance facility. A maintenance facility is key for the city to be able to transition to zero-emission technology. Putting aside the state mandate, Pasadena is dedicated to being environmental stewards and a key goal is being able to transition to zero emission buses.
We needed a transit facility and had long been pursuing funding. Under my leadership, we were able to secure the 65 million dollars we needed to get that facility built and I am so happy to have been able to leave with that box checked. From a more city-wide and regional, if not national perspective, securing the relinquishment of the 710 corridor. For decades, city leaders and residents fought to stop the extension of the 710 freeway. I was able to work collaboratively with Caltrans to secure that relinquishment, so a lot was accomplished and I'm proud of what I did in my time there. I'd like to say that I left the transportation component of Pasadena in a better position than when I arrived.
In earlier TPR interviews you have shared that Pasadena prides itself on it's civic engagement at all levels. How do you plan to broaden and encourage greater civic engagement with initiatives in Los Angeles?
Over my 20 plus years in transportation, I have found that residents have become increasingly aware, educated, and vocal about projects that come into their city. Their voice is an extremely important part of the project development process. In my experience, if a project doesn't have community support, it's not going to go very far. it's incumbent upon me and my staff as public servants to engage  Los Angeles residents. We need to work with the City Council and corresponding field staff asking questions like: What neighborhoods can draw out the residents' needs? Are there non-profit or religious institutions we should be working with?
Absent voices don't equate to non-existent transportation issues. We need to try harder by making an effort to meet the residents where they are. For them to have a voice, we need to think about providing a safe space for raising concerns and understanding preferences.
Pasadena's population and land size is obviously a fraction of the City of Los Angeles. Further, its governance model, led by a City Manager, is quite different from LA's relatively weak-mayor council driven governance. With that as context, share how you anticipate navigating the many silos of LA City Hall to succeed in delivering on your priorities.
Many of the issues are the same, they're just more amplified. At the end of the day, people just want safe streets. They want to be able to drive a car, to use transit, etc. They want to arrive at their destination in a timeframe that's consistent, reliable, and safe. So yes, the city of Los Angeles is a grander scale, but at Pasadena, I dealt with a lot of the same components, whether it was transit, parking, street operations, or project delivery. Now that I'm here, I have an opportunity to deliver it at that grander scale.
The key difference, as you noted, is the structure. I anticipate having a much closer working relationship with the various City Council offices as well as the Mayor. That's something unique from a City Manager structure versus the governance structure here in Los Angeles.
Elaborate on your inter-departmental coordination challenge.
I've heard about that challenge and, with the city manager governance structure, there's an overarching leadership that encourages collaboration. I would say that it comes down to individual meetings with each department, reaching out to find common goals and common ground. This collaboration should be a way for us to systematically achieve the direction that's provided by the Mayor and City Council.
My professional history reflects a strong background in working with all departments and agencies to achieve shared goals. It starts by reaching out in meetings to find out: Where can we align here and what's not working? Why isn't it working and how do we untangle the spaghetti to make it work? That's something that I've always had success with. I find building those collaborations really exciting so I look forward to doing that for the city of Los Angeles.
Re the benefits and challenges of departmental collaboration in LA — TPR has interviewed the planning director, Vince Bertoni, of Los Angeles, both before and after he assumed his responsibilities. Is his professional experience in both Pasadena and LA of value to you?
Vince comes from Pasadena, so that gives me hope and a memory of what it was like to work in that city manager governance structure. All of the department heads sat around the same table and everyone understood that we work for one city. Here in Los Angeles, it again comes down to individuals wanting to collaborate while understanding that each department has different goals and sometimes different approaches to addressing the same goal.
I firmly believe that at the end of the day, it comes down to our leadership as General Managers at the top ensuring that collaboration and identifying common goals trickle down to everyone within a department. It's a huge agency within a massive city, and so I believe that leadership and tone are set at the top.
Recent State legislation has been usurping local government authority over the built environment, zoning, and even parking. Does the passage of such legislation make LA City departmental accountability and collaboration even more difficult?
I faced that in Pasadena and it will be an issue as well in the city of Los Angeles. Every responsibility, like deciding how to measure impact of development projects, transitioning to zero-emission, and legislation regarding safer streets, all of it is impacted. That's an issue I have already faced in one weekend on the job, and I'm in only my second week here in Los Angeles. LA DOT has done a good job of anticipating and planning for that and then collaborating with other departments. At the end of the day, it's really about creating safer streets and being responsive to state legislation. Whenever we can leverage some of that, we're always looking forward to that opportunity.
Coincident with State policies to encourage the building of more, hopefully, affordable housing, there's been a concomitant increase in traffic congestion, partly due to Professor Shoup's success in eliminating parking requirements. How will DOT be addressing the increase in LA of traffic and congestion?
What's important to remember is that when we deal with congestion, it's not enough to tell people to stop driving. It's not enough to set the thresholds for developers to be responsive. It's incumbent upon us and my department to provide both residents and visitors with transportation solutions. This means providing a transit system that's reliable, consistent, and safe, all the while ensuring that our streets are safe for pedestrians and bicyclists. These infrastructure plans also need to keep the streets taken care of, as well, because vehicles are an aspect of the transportation network. That said, we have to engineer our streets in a way that's safe but also advantageous to bus-only lanes. All of that has to be part of that equation.
While we want to make certain demands and hold developers responsible through state legislation, we must consider the other side of understanding the options we provide to residents. This helps to promote alternatives to personal vehicles, even if it's for one day of the week. All in all, that begins to move the needle.
In that regard, one of your DOT predecessors, Seleta Reynolds, advanced the goal of seeing driving in LA become the last resort form of transportation. Is this also your goal?
That aligns very much with the direction that the department took during her leadership and they made a lot of advances in bicycle and pedestrian infrastructure. It's a great foundation to build upon. I see my responsibility as providing individuals with desirable options so that they want to take transit or walk for that shorter trip. I want people to consciously make that choice. That's my approach.
You noted that public transit after the pandemic is still finding its footing. Where do you think public transit's footing is going to land?
I hope there's a stronger acknowledgment of the significant role that transit plays within any community. During my time in Pasadena, I found that transit systems were losing ridership across the nation. We faced this in Pasadena, but at a lower rate. When we dug deeper, we found that we were still carrying a lot of essential workers. This was an important reminder for us of just how essential the service is. From my understanding of LADOT, particularly with its dash routes, they saw the same trend. Emerging from the pandemic, it's a reminder of how essential these public transit services are.
Some questions I ask are: How do we advance bus-only lanes and preemptive signals for bus operations? How do we ensure that our bus operators and passengers are safe? As Metro expands its regional rail system, how do we build on the first/last mile?
 
These questions encompass what I would hope would be the outcome.
Metro has recently voted to reauthorize Metro Micro, which was originally intended as an on-demand, first/last mile means to assist passengers to connect to other region-wide transportation services. Obviously, Metro Micro is a very expensive service using around forty dollars of subsidy per $1 fare. Is such a subsidy still merited given that there are less expensive dial-a-ride services available?
I think Metro Micro fills a really important void, and it was especially highlighted during the pandemic. We see that there's still a demand for that. From my experience in Pasadena, when we couldn't operate our transit services, we were happy to work with the Metro Micro team to make sure that our residents had an alternative. I think the transportation world is still evolving and finding its footing post-pandemic but transit-on-demand services seem to be here to stay. It's a matter of what that looks like and how we can make it financially feasible and sustainable.
Lastly, few in the general public are aware of the full array of LADOT's responsibilities for taxis, ride-share, robo-taxis and other alternative transportation options. How will/should LADOT regulate these mobility alternatives.
The city of Los Angeles is often a pioneer for new technologies and how we set the tone around these new options. I've started to get briefed on many of those issues with my team and anticipate continuing to incorporate the technologies that have already been rolled out.