Last week, environmental and community groups reached a $47 million settlement with the developer of a proposed mega-warehouse in Moreno Valley to invest up to $50 million in solutions to electrify the facility. With the exponential rise of e-commerce in the last decade, the resulting increase in diesel truck traffic serving the booming logistics industry is both a growing sector of the economy and a significant contributor to air pollution in the region. To address the disproportionate health impacts of the industry on neighboring communities, on Friday, May 7, the South Coast Air Quality Management District (SCAQMD) will vote on an Indirect Source Rule to require and incentivize the clean-up of warehouses in metro Los Angeles. To frame this important vote, TPR sat down with Dr. Joe Lyou, CEO of Coalition for Clean Air, who walks readers through the legal necessity of the first-of-its-kind rule that aims to make better neighbors of industry giants, like Amazon, and accelerate the transition to zero-emission technologies and fleet electrification.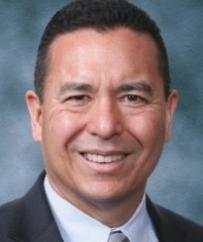 "Southcoast AQMD must adopt all feasible measures in order to achieve the state standards and this [Indirect Source Review Rule] is clearly a feasible measure within its authority. [Note: All feasible measures requirement is in the California Health and Safety Code §40462(a).]"—Joe Lyou
Joe, as President & CEO of the California Coalition for Clean Air, and with the South Coast Air Quality Management District to vote on regulating indirect emissions from distribution warehouses, what's most important for our readers to understand about the proposed "Rule"?
I think the first thing to say is that after 24 years as Chairman of the South Coast Air Quality Management District, Chairman Bill Burke is retiring. But he put retirement off until he had a chance to vote on this rule, which gives you an idea about how important it is. Chairman Burke looks at this as a legacy issue and there's a good reason for that.
When it comes to mobile sources of air pollution, the South Coast AQMD is in this rather troubling position of having all of the responsibility to clean up the air, and most of it is from mobile sources of air pollution. A full 80 percent of NOx emissions come from mobile sources. However, the Air District has very little authority to regulate mobile sources of air pollution. But one of the areas that the district does have authority is what is called indirect sources. That means, if you have a facility that attracts mobile sources of air pollution, the district has the authority—and in fact, I would say the responsibility—to adopt regulations to mitigate those air pollution emissions that those facilities create by existing.
Typically, it's been thought of as something that applies to large stadiums or large shopping facilities like malls and other places that a lot of people would drive to. But more recently, we've come to the realization that our number one problem in terms of air pollution is the goods movement industry. That's what's creating most of the emissions, especially from heavy-duty diesel trucks.
 So, the warehouses are a prime opportunity to start addressing the logistics industry's impact on air quality in the smoggiest air basin in the country, the South Coast Air basin, and that's what this rule is all about. South Coast AQMD is finally getting around to exercising its full authority to deal with one of the sources of air pollution it has historically had trouble dealing with.
Does the South Coast AQMD clearly have the legal authority to regulate indirect emissions from warehouses?
Well, it's important to know that the federal Clean Air Act and the California Clean Air Act both give South Coast AQMD authority to adopt Indirect Source Review rules, such as this. However, that doesn't mean it won't be challenged in court—it likely will be.
The San Joaquin Valley Air Pollution Control District, back in 2005, adopted an Indirect Source Review rule, Rule 9510 that was challenged by industry, both in federal court and in state court, and those challenges were ineffective. The Air District won on both levels all the way up through the appellate court, and both the Federal Supreme Court and the State Supreme Court denied review of those appellate court rulings. So, it is fairly well established, I think, both in federal and state law based off those cases that Southcoast AQMD has the authority to move forward.
We also shouldn't understate the importance of the California Clean Air Act, which says that Southcoast AQMD must adopt all feasible measures in order to achieve the state standards and this is clearly a feasible measure within its authority. And so, the district actually is vulnerable to lawsuits that would force it to do this if it didn't do it.
How might a challenge to this South Coast AQMD rule be framed?
I am not aware what the exact arguments will be of those who challenge it. But when it comes to two areas of law where there are limitations on what South Coast Air Quality Management District can do—mobile sources and land use authority, the Indirect Source Review rule cannot dictate to local governments where they place warehouses or how they make land use decisions. And that's important to recognize because there is a priority that local governments retain the authority and independence to make their own land use decisions, and I don't think anyone is saying they shouldn't at this point. This is more of an effort to get at the high fruit on a tree. We spent 50 years developing regulations on air quality issues, getting at the low fruit, now we're trying to get at the things are real tough to get at, and this is one of them.
If you were the City Manager of an Inland Empire city along this region's logistic trade route, what would be your attitude towards this new AQMD rule?
I think this regulation makes warehouses better neighbors. It will actually eliminate some of those controversial warehouse fights in which City Managers want to bring warehouses into the Inland Empire, but the community pushes back at the same time they need jobs. And so, with this regulation, it actually makes the fight easier because we're just pulling the warehouses along a little faster.
I also come at these issues in terms of air quality from a public health perspective. I think if I were a City Manager, I would also recognize and realize that asthma is the number one cause of school absenteeism, that it's related to air pollution, and that this will reduce air pollution and put us on the path to getting to clean air in terms of attainment of state and national air quality standards. 
What has held up adoption by the SCAQMD of an indirect source regulation for warehouses? 
This issue has been around for a very long time. It was in the federal Clean Air Act 50 years ago.  New Jersey adopted requirements back in the mid-70s with indirect sources as the issue. When I was first appointed by Governor Schwarzenegger to serve as his representative on the South Coast Air Quality Management District Governing Board in 2007, the question was whether or not South Coast AQMD would adopt an Indirect Source Review rule.  There was actually a Proposed Rule 2301 that would have had requirements—not for warehouses specifically, but would have captured warehouses. But then SB 375 (Steinberg, transportation planning) happened in 2008, which established in the planning process a review of climate impacts. It's what requires sustainable cities commitments and action plans that go with the regional transportation plans with goals that are approved by the Air Resources Board.
The air district was optimistic that SB 375 would address the Indirect Source Review rule issues that it was planning on dealing with way back then. So, the district didn't move forward with that proposed rule. All you have to do is drive through the Inland Empire and see all the warehouses to know that all those emissions are not being mitigated and that SB 375 didn't solve the problem.
The last time the South Coast AQMD adopted its air pollution control plan there was a commitment to doing a series of facility-based measures and included in that was a variety of goods movement facilities and different approaches for different types of facilities. When it came to warehouses, the commitment was to adopt a regulation and that's what brought us to where we are today.
Assuming it's adopted and leaving aside any legal challenges, how's the regulation likely to operate in practice? 
Implementation, as with so many other important policies, will be the key to seeing how it works. There are predictions on how much emissions reductions we might get—three tons per day of NOx emission reductions roughly, which is not an insignificant amount. It won't solve the problem of air pollution in South Coast AQMD, but it will help.
Staff went through a process of learning about  warehouses and trying to get at this complicated issue of how to actually regulate them when it comes to their indirect emissions.  At first, they came up with a proposal to allow for the trading of credits among warehouses. But there were very important environmental justice concerns about that proposal, because it could worsen where pollution gets concentrated in certain communities, typically low-income communities of color, which didn't rest well with the advocates, nor with South Coast AQMD staff.
So, they came up with what I think is a bit of a genius solution. They wanted to create the flexibility so it could be applied to all these different types of warehouses, but they also wanted to allow the warehouses themselves some flexibility to choose what they were going to do to reduce those emissions. Staff came up with a somewhat flexible system where you get credits that aren't tradable between different warehouses, unless under common ownership. That way, there's less possibility of environmental justice impacts, and it also grants flexibility to warehouse operators. If your warehouse can put on a solar panel on the roof—some of them can and some of them can't—this provides the option to get credit for that. If you put in electric vehicle charging or use electric yard trucks or zero-emission forklifts or provide other types of emission mitigation for your facility, then you get credits. There's then a balancing process every year that requires you to get a certain amount of emission credits. I think this was a bit of a stroke of genius on the part of the staff, where they dealt with the flexibility issue and the environmental justice issue all at once.
If a warehouse doesn't earn enough credits, what's the fee arrangement?
So, there is the possibility that if you just don't have the option to physically change something with regard to your operations, like putting on solar panels or having zero emission trucks use your facility, then you can pay a fee. Now, as Coalition for Clean Air, we have concerns that some warehouse operators might use that as just the cost of doing business and pay the fee and turn their back on it. Staff hasassured us that the fee would be the most expensive option for them, that they would be better off  doing these actual projects to reduce the emissions than they would be to pay the fee. But, if they pay the fee, then South Coast AQMD can then invest that in things like clean truck incentives or things that would offset the impact, especially in the communities where the warehouses are located. While we're not 100 percent happy with the fact that you can actually pay a fee, I think we're not going to oppose the regulation just on that basis alone. 
Elaborate on who the stakeholders involved in the consideration by South Coast AQMD of an Indirect Source Rule?
Now obviously, you start with the fact that we have communities, especially in the Inland Empire, that are absolutely overwhelmed with warehouses now.  Those communities have their schools and their houses right up against giant warehouses in which trucks are going in and out all day and all night long. Those community members are the most impacted stakeholders. Then you have, of course, the warehouse owners and operators, the trucking companies, and the local governments. You also have those just involved in other aspects of the logistics industry as well as advocates from mainstream environmental groups, environmental justice organizations, and so forth.
But there's one entity that people really don't think about—and this struck me when I was first appointed to South Coast AQMD governing board— was that there are financial winners and losers with every decision that the board makes. And in this instance, there are financial winners: those companies that manufacture zero emission vehicles, zero emission technology, solar panels, the electricians who install solar, the drivers who drive clean trucks. All these people have an economic interest in having cleaner warehouse operations. So, there will be some businesses that benefit financially from this rule.  I think you see the California Hydrogen Business Council is very much involved in this regulation because they see opportunities for business, and they're trying to do something that provides a service that has much lower emissions than traditional warehouse operations.
TPR recently interviewed UC Irvine Professor, Regional Water Quality Board member, Michael Mendez, about environmental justice efforts behind AB 617. How have environmental justice interest groups weighed in on this issue and impacted the way it's debated?
Well, when it comes to environmental justice organizations in the South Coast Air Basin, the Indirect Source Review rule has become a bit of a line in the sand issue for them quite honestly, especially in the Inland Empire. When it comes to warehouses, because of their physical size, the impact on communities is just undeniable. And also, this is an instance where the South Coast Air Quality Management District has not used the authority it has to deal with what has been historically a huge environmental justice problem. Warehouses don't show up in the wealthiest communities; they don't show up in the least racially diverse communities; they show up in the low-income communities of color by and large— and that makes it an environmental justice issue and a rallying point for EJ groups who are concerned about this. 
And is there a line in the sand for the logistics industry with this measure?
I'm not sure that there is. The logistics industry is dealing with so many other things. There is a backlog of ships out in the ocean trying to get to terminals, the terminals are full of containers, and the warehouses are full. They are as busy as they've ever been, and they're making profits hand over fist.  This is something that I think, if I were a warehouse owner, I would understand having  to take responsibility for the emissions that I generate either directly or indirectly, and I would find a good contractor, pay them to figure it out for me, and go on about my business.
The amount of money that warehouses are making right now in terms of square footage, in terms of leases, is at record highs. They have important things on the business-end that they're dealing with. If we're going to solve our climate and air quality problems, everyone has to do their fair share, and I do think that many of the people in the warehouse industry recognize that this is their time to do their fair share.
Is the rest of the state and, indeed, the country following closely SCAQMD's upcoming vote on this matter?
The Guardian did a piece with the core organizers that covers the indirect source rule, but framing it in the fuller context of income inequality and the fact that people who order the most don't have to live near the warehouses. We've moved closer towards this e-commerce society because it was safer during COVID. However, for the folks who live near the warehouses, they had to deal with triple or quadruple the number of delivery vans and trucks rolling through their communities at all hours when they were trying to fight off a respiratory disease.
Also, the California Legislature is watching this incredibly closely, and they have introduced legislation putting the indirect source review authority at CARB, as well, so they're very keen to the issue. The Inland Empire Democrats, whether it's the majority leader Eloise Gomez Reyes or Senator Connie Leyva, they've been pushing for this vote for now four or five years.
Lastly, Joe, if you were writing a news headline after the vote by South Coast AQMD, assuming it's adopted, what should that headline be?
"At Last"— it's good at weddings and it's good for Indirect Source Review rules. Joking aside, I think that really the headline is "AQMD Does its Part to Address Warehouse Related Emissions." And the subhead is, "It's time for the industry, EPA and the Air Resources Board to step up too."  Each of them does in some way, shape or form, but they need to do more.
What's changed so that "at last" is a fitting headline?
Well, I think you have to look at it in the context of the history. This rule was called for, proposed, deliberated,  abandoned, and has now come back around. We adopted the 2016 Air Quality Management Plan at the beginning of 2017. So, that's taken four years to come around to actually getting this rule before the board for a vote, which is not a short amount of time. I think "at last," is, in part, because it's overdue.
 "At last," is also because it is incumbent upon South Coast AQMD to do everything it can within its authority to reduce air pollution and to get into attainment of federal and state air quality standards. Now the problem, of course, is that AQMD depends upon the Air Resources Board, the federal Environmental Protection Agency, and even the International Maritime Organization in order to get to clean air. So, for that to happen, AQMD has to have the credibility in approaching all these air quality issues. You can't go telling the IMO or the EPA or the ARB that you've got to do everything you can to clean up our air, if you haven't done everything within your authority to clean up your air. So, this is a credibility issue, as much as anything and that's in part why I look forward to the rule passing, because it puts a AQMD in a better position to convince others to do their job.