After nearly two years, $100 million in renovations, and an unprecedented season playing to cardboard cutout spectators due to COVID-19 pandemic restrictions, loyal fans return to Dodger Stadium for Opening Day of the 2021 MLB Season. TPR's timely interview with Janet Marie Smith, SVP of Planning and Development for the LA Dodgers, affords her an opportunity to highlight Dodger ownership's commitment to contextual rather than 'retro' design decisions and affirms her career-long commitment to revitalizing iconic urban ballparks across the country. She also importantly responds to assertions that the Texas Rangers' new indoor Globe Life Stadium in suburban Arlington, Texas, signifies the end of baseball's "retro era" of urban revitalization.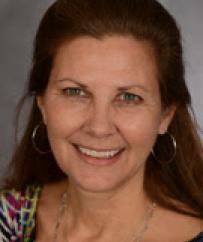 "What Stan Kasten challenged us to do was create a place where all 56,000 fans could enjoy a pre-game celebration, linger, find food, let kids run around...We created these wonderful social areas last year at a time when we're not supposed to be socializing...[but] Human beings are resilient, and so is baseball."—Janet Marie Smith
In a piece last spring highlighting the Texas Rangers' new indoor Globe Life Stadium in suburban Arlington,  last year FiveThirtyEight wrote, "Opening of Camden Yards in 1992 ushered in a Retro Era for MLB ballparks...but the retro era may be over." What are your thoughts on that assertion?
Janet Marie Smith: Well, first, I wouldn't call Camden Yards a retro ballpark. That's not a term we ever used, and I don't think Joe Spear—the architect at HOK, now Populous—would use it either. We were trying to be contextual ballpark. Oriole Park at Camden Yards is in the middle of Baltimore, and we were all about taking advantage of the transportation and parking that existed in downtown and saving the B & O Warehouse. Larry Lucchino—the Baltimore Orioles President—felt the older ballparks had more charm and thus stayed relevant to their fans longer than the multi-purpose stadiums. So we wanted to follow the model of Ebbetts Field, Forbes Field, Wrigley Field, or Comiskey Park and allow the site itself to dictate the field dimensions, the shape of the seating bowl, and the accoutrements that made it unique and special.
What Camden Yards really marked was a return to urbanity for baseball. The fact that after it opened in 1992, so many teams moved into their downtowns and became part of their urban community is a real testament to the power of cities. In recent years, teams are choosing to be in a less urban setting.   They're trying to bring the energy of an urban environment in their locale; Atlanta's Truist Park and Arlington's Globe Life Field are examples of that.
That is the beautiful thing about baseball: other than the infield dimensions, there is a lot of wiggle room in how a particular outfield is laid out. Larry Lucchino asked HOK Sport to figure out how to fit into the urban context and take advantage of the uniqueness of downtown Baltimore. At that time, the Inner Harbor was new.  Baltimore was looking to transform itself from an industrial city to a vibrant entertainment-based tourist space. Adding 3 million people a year for baseball was one of the efforts that the municipal leaders saw as a chance to jump start urban growth.   But we never use the term 'retro park'; that was something the media—always looking for a sound bite—applied to what we might have called a 'contextual ball park'—a ballpark that hearkened back to an earlier era. 
In the article FiveThirtyEight notes that the architects of the Texas Ranger's new home, Globe Life Field, say the structure is a step forward in ballpark design, "Fans will also find the park serving a relatively new function: as the anchor of a suburban, mixed-use development plan." Speak to that assertion.
Have you ever heard an architect say they didn't want to move forward? If I've learned anything in my lengthy career it's that it's hard to set out to change a paradigm; it's only in hindsight that you can say it happened. The way we watch baseball has changed over the years, and I can certainly respect the challenge of trying to build a baseball park with all of the uniqueness that we are programmed to imagine with baseball. A lot of cities have worked hard to make it work—whether it was Milwaukee, Seattle, Miami, or Arlington.
How do you build a baseball park with a lid on it in a conditioned environment with the charm of an Ebbetts, Wrigley, or Fenway? The answer is that you probably don't, you have to be something different.
What brought me to Baltimore to work for Larry Lucchino was the opportunity to buck the trend of building sports facilities on the edge of an urban community. I loved the idea for Oriole Park at Camden Yards and the notion that it wanted to be part of the city. Those of us who worked on that project were especially proud of the fact that, at that point in time in the late 80s, cities were routinely spending as much on infrastructure for sports facilities as they were on the building itself. In Baltimore, the city already had a rail system that went to Washington, D.C. for commuters, a light rail system, and downtown parking that supported a 5-day-a-week environment, so there was already infrastructure there. The Maryland Stadium Authority only spent about $5 million on infrastructure at Camden Yards, and in an urban community that's nothing.
It was proof that the urban infrastructure could support a lot more. It was an opportunity to feed what was already in a downtown center with more bodies, so that the restaurant, the hotels, as well as the roads and the garages were benefiting from those extra bodies that were there in the off time.
If the peak hours of your work environment are 8:00am to 6:00pm and then baseball is doing the non-peak hours, it's a great use of the infrastructure and a great way to add business to the local retail, restaurant, and hotel community. When a city or team chooses to be in a different environment, they're looking to replicate that energy. So instead of feeding off of that energy, they developed a formula to use it as an anchor for the development. It would be no different than any other major acre tenant in a new development. 
The article further asserts "retro parks also pushed fans away from the action" while the new Rangers Stadium will bring fans closer and more intimately connected to the park. Speaking as an architect of these stadiums, is that assertion merited? 
I would have to look at the sections of all thirty parks to comment on that, but like anything, there is a cycle. The older ballparks had columns, and those columns allowed fans to be lower and closer to the action. By the time you got to baseball-only parks again in the 1990s, starting with new Comiskey, engineers and architects were trying very hard to build a column-free experience.
The cantilever necessarily meant that the levels above the lowest seating level were further away to respond to a column-less structure and its limitations. Then, you enter into that formula suites and box seating—which are an important part of both the revenue stream and offering different experiences in a ballpark— and you wind up with a lot of different factors that architects have to take into account—a balance of unobstructed views and premium seating low and close to the field that doesn't push away other fans. I don't have any idea how you would evaluate that without going park-to-park and section-by-section but of course, if you layer all these program elements onto a structure, it can't put everyone as low and close to the playing field as in the old days. 
Here at Dodger Stadium, we have a whole different set of criteria that's modeled on using concrete forms and avoiding columns by having cantilevers, and yet it's hard to argue that the sight lines at Dodger Stadium aren't still—60 years after its opening—some of the best in baseball.
Talk about that new investment in center field in the context of the COVID pandemic, which dictated that there be no fans for the games in the stadium last season.
What Stan Kasten, our president and CEO at the Dodgers, has wanted since he took the helm in 2012 is a front door. It's a magnificent ballpark, and no one can argue that this isn't one of the most classic parks ever. Like anything in the 60s, it did its job—great sightlines and terrific opportunities for 56,000 fans—but that's all it did.
The kind of amenities that we expect in any sports or entertainment venue today—well-prepared food, areas for socializing, beer gardens, kids' playgrounds, and retail environments—don't fit inside the footprint of the 1962 Dodger Stadium. What Brenda Levin, DAIQ, and Studio MLA, as our design team, have been able to achieve in the eight years we've been working on the renovations and expansion of the stadium is to preserve the purity of the original building while gently massaging the structure to create ADA seating, wider concourses, standing room areas, and flexible spaces. You'd never know we had done those things, but they're there now.
By expanding the perimeter, we've been able to add food, retail, hang-out areas, and kids' areas that really make it feel like the kind of entertainment you see at the newer ballparks. There are 27 ballparks that are newer than Dodger Stadium, so we're really proud of the fact that we've been able modify the behavior of Dodger Stadium without changing the purity of the 1962 form.
To your question about the COVID era, it couldn't be more disappointing. What Stan Kasten challenged us to do was create a place where all 56,000 fans could enjoy a pre-game celebration, linger, find food, let kids run around, and hang out afterwards so everyone wasn't leaving at once. Not only did we suffer through the disappointment of a season that was postponed indefinitely, but once we got playing, we didn't have fans here. We created these wonderful social areas at a time when we're not supposed to be socializing.
There's no glossing over the fact that it's a disappointment for what was meant to be a really star-studded season for the Dodgers, not only the field, but in terms of our moment in time in baseball. We were planning to host the 2020 All Star game, which has now been reset for 2022. We couldn't wait to cut the ribbon on our new front door with Jackie Robinson greeting our fans in bronze, but instead we lumbered into opening day in July 2020 with cardboard cut-outs instead of real bodies in the seats.
Human beings are resilient, and so is baseball. We'll persevere, and that day is fast approaching, for not only our baseball fans, but for all in Los Angeles this summer will get a chance to enjoy these new spaces.
Elaborate on the cutout fan idea, which, as a fan, seemed to be a terrific idea. How did that going to play out as an artistic element?
It was a lot of fun. We had a cut-out fan hit by a baseball sitting in our new home run seats, which was a good reminder to bring a glove and be agile if you're going to sit in those new seats.
Every problem gives you a chance to create new solutions, and so while we would have rather had warm bodies in those seats than cut-outs, it was nice that people cared enough to donate to the Los Angeles Dodgers Foundation to have their cardboard equivalent at the game.
The FiveThirtyEight article notes that the 22 ballparks that opened between Camden Yards in 1992 and 2017 averaged a distance of 3.17 miles from their respective city halls. The park in Arlington, Texas is the only site more than 10 miles from its corresponding metropolitan city hall. Talk about urban infill and what that signals for trends going forward.
I would say that statistic is a win. You can't choose a site for everybody, but what it says to me is that cities are good, cities are hot, and cities are in. I really love that, and it's something I've enjoyed about working on Dodger Stadium. It's an urban park surrounded by another urban park, beautiful Elysian Park.
I can't criticize teams or cities that have chosen to be somewhere else, because I don't know enough about their situation.   If you look at the chart that was in the FiveThirtyEight article, what's amazing to me is that it's not an average. Honestly, you're either in the city or you're not. One of the things that's most spectacular about the era that Commissioner Bud Selig was Commissioner of Major League Baseball, was how much of a champion baseball was for American cities.
In this conversation, we're only referencing Dodger Stadium, but you've been involved in more than Camden Yards, Fenway Park and others. The one project outstanding that you're involved in is a minor league club under construction in Worcester. What's the nature of that project?
 It's a great example of how minor leagues have followed the trend of major leagues in moving into urban communities; that's no accident. It would be interesting to look at the same statistics about minor leagues, which are a little harder to gather because there are so many of them.
The Triple-A club of the Boston Red Sox is building a new ballpark—Polar Park—in downtown Worcester on a former industrial site that for half a century was the financial heartbeat of Worcester. It's been gone for 40 years and was a gaping hole between their very robust theater district and their very organically grown canal district.
Kudos to the city officials in Worcester, as well as the owners of the Triple-A club who saw this opportunity to knit the two sides together. It's no accident that the chairman of that club is Larry Lucchino; the same Larry Lucchino that created Oriole Park at Camden Yards in 1992. He oversaw the development of Petco Park, which moved the Padres in San Diego into the Gaslamp District in 2004. He was the Chairman and CEO of the Boston Red Sox during the time they renovated Fenway Park.   
When I had a chance to work for him in Boston on the renovation of Fenway, we sought to increase the footprint, the amenities, and the space that Fenway Park needs in order to stay alive another century? Kudos to the ownership—John Henry, Tom Warner, and Larry Lucchino—for making that happen.
It's not surprising to me that when Larry found himself in a position with a minor league to create something new and different, he went back to the playbook that has made so many of his other projects successful and looked for an urban community to be a part of.
Since we're talking so much about architecture, I wonder if you could comment on DAIQ, their work on Worcester and other parks, and their contributions.
We think of sports architects as being a wonderful litany of fabulous firms that are based in Kansas City like HOK/Populous, HNTB, and David Manica. They specialize in what they do.  Several of my projects have been authored by DAIQ, which is a Boston-based firm rooted not in sports but in multi-use urban environments.
We forget that in the 1970's Boston was not the robust, thriving community that we know today; Faneuil Hall was burnt-out old warehouse buildings. The developer, Jim Rouse, Boston's mayor, Kevin White, and architects, Ben Thompson Associates, found that the rehabilitation of buildings is the rehabilitation of cities. Many of the DAIQ Architects come from this experience and have been a good fit on several of my projects including the renovation at Fenway Park. 
They have also worked with Brenda Levin and her team here in Los Angeles on Dodger Stadium, and what you see is a very light touch—that is one reason I've enjoyed working with them. There's not a signature piece to the park, because there's an attitude about letting the building, the people that are in it, and the stage of baseball be the spotlight. The architecture is there as a stage on which that can occur, but it's not looking to be loud in and of itself. 
Would it be fair to say that despite the pandemic and its impacts, you're still bullish about baseball, urban centers, and the combination of the two?
Absolutely. There's a lot going on in America, and COVID is only one thing. The actions we've seen of people coming together to protest for George Floyd and many others against the racial inequalities have been another spotlight on just how important our cities are as a place to come together and impact change.
I don't think COVID is going to kill our cities or our sports. We're all eager for the kind of diversion and communal quality of sports to allow us to come together and celebrate. We're excited about opening day this year as we are any opening day ever.