Players returned to Dodger Stadium last night for the long-delayed but much-anticipated 2020 MLB season opening game. While fans, unfortunately, had to watch the game/spend Dodger Day safely at home, TPR shares here with permission, excerpts from Tavi Kodiak's in-depth look at the new renovations at Dodger Stadium with Derek O'Hara, Dodgers' Director of Planning & Development. Appearing originally on Dodger Yard, O'Hara offers insight into Dodger Stadium's centerfield upgrades and the meticulous commitment made to enhancing fan experience and improving accessibility to, and through, the Stadium.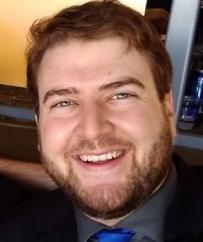 "If you look at the stadium as the home of the Dodgers, then the centerfield addition is like a new front porch, somewhere to gather before and after major events, somewhere for the kids to play when they are driving the adults a little batty… somewhere to relax and have a drink with your buddies while basking in the euphoric glow of another walk-off victory"
Derek O'Hara's official title with the Dodgers is Director, Planning & Development.  He works directly under Janet Marie Smith, the Senior VP of Planning & Development, a woman who has helped shape MLB ball parks since 1989.   More recently, he managed the Dodger Stadium renovations spearheaded by brilliant architect and planner Janet Marie Smith.  Every detail was put through a rigorous process of evaluation and comparison. Most people don't spend much time thinking about paint samples.  The Dodger renovation team could discuss them in depth for hours.
The Other Side of Baseball
The batter's eye, the dark area behind the pitcher in centerfield meant to help a batter see a baseball as it flies towards them, is an undertaking that's been many hours of dialog between those who are building it and those who are working with it.  "There is so much technology in the batter's eye now.  MLB cameras, umpire review cameras, the pace of play clock, and then there's Hawkeye for all of the radar stuff."  Fitting all of that into a space that was once just scaffolding with tarps over it has been a big challenge.  
In some of the original design plans, Dodger Stadium's centerfield was, except for the back wall, completely open. But before the park even opened in 1962, a structure was erected to make it easier for players to see the ball out of the pitcher's hand. Players later complained that the lights from the cars in the parking lot were making it difficult to see the ball so trees were planted to aid in the coverage, and eventually a lower seating section of each pavilion was also covered over to make it wider.  This new modern iteration includes all of the above mentioned tech, plus a new viewing platform and a bar.
This area of the renovation also included an upgrade to the stadium sound system, of which Derek is particularly proud.  If Joe Davis and Orel Hershiser together are the mouth of Dodger Stadium, then DJ Severe's sweet jams and Dieter Ruehle's beautiful organ music are its heartbeat.  Derek spent three months interviewing everyone involved on the project, from the acoustical designer to the speaker manufacturers, until he could assemble a crew that was up for the challenge.  The end result is something truly phenomenal that reaches every one of the 56,000 seats in the stadium.
Another centerfield addition is the much-vamped Home Run Seats, located in the formerly open gap between the bench seats and the back wall of the field.  These will feature a drink rail almost exactly like the ones on the Baseline Club and stool seating in two rows.  Fans standing in the Home Run Seats will be low enough so that they won't be blocking any views.  They also set up camera angles along the rail, so umpires and officials can get a closer look at any close calls on the wall.
Time for a Mobility Upgrade
The most obvious changes during Derek's tenure has been to the outer areas of the park. "Basically, every edge of our stadium is being built up somehow.  There's isn't a single part of the building this project doesn't have some impact on." 
One of their top priorities?  Getting fans in and out of the stadium in volume quickly.
"There's that stereotype that fans get to the game late, but we know from looking at our parking lot, a lot of these fans thought they got here on time, but then it's first pitch and you're still walking to your gate.  We're not able to build a bigger freeway or do a massive overpass project or anything like that, so it's about feet on the ground for us.  How can we get pedestrians in here sooner?"
At any given ball game, there are forty to fifty thousand people at Dodger Stadium.  On Fireworks Night or Kids Run The Bases, getting those thousands of people on to the field is an enormous challenge.  Not to mention that in the offseason, the stadium often becomes a music venue, with big-name acts packing people in.  There needed to be a way to update the way fans and concert-goers alike moved around the stadium.
To figure this out, the Planning and Development team started with talking to Fan Services and Security.  They took data from ticket scanners – looking at where a certain ticketed seat enters and when – and did simulations based on that info.  They wanted to make sure the new amenities at centerfield were something a fan could visit before, during, and after the game with ease.  Part of that work was to expand the ticketed perimeter, so that fans are no longer trudging through a parking lot to get to the entrance closest to your seat. "When you got to a game, you had to go to your seating section to enter.  We wanted to change that and make it so that you enter wherever you park, wherever it's convenient to you."
Derek is quick to note that none of the ADA parking near centerfield has been forfeited to the new design.  In fact it's even easier for those with mobility issues to get around, as the ADA parking is now on grade with the new centerfield gates.  There are four new escalators and two new elevator towers with two elevators each. 
"Accessibility means something totally different to different people.  We often think of just wheelchairs, but we have fans with different amounts of accessibility needs.  Even escalators instead of stairs is a big deal."
"You'll see an older couple climbing a hundred feet of stairs.  And they do it to get to their favorite Top Deck seats. I think everything from the bridges to the escalators to the elevators is something that will make everyone more comfortable."
The expanded ticketed perimeter and the new ramps and breezeways allow fans to walk all the way around the field in Dodger Stadium without ever once leaving the park, a feat never before possible since its opening in 1962.
It might not seem as exciting a feat as new restaurants and amenities, but the ease of movement improvements were considered just as important as the new bells and whistles in centerfield, if not more so.  "From our department, we were very adamant that these had to happen at the same time. You couldn't just build something out there and then shine a bright light on the fact that everyone has to take nine stories of stairs to get down there or wait half an hour for an elevator to arrive because we really only had one elevator on the [public] side."
Gotta be (in) Centerfield
And what bells and whistles they are: new restaurants, a centerfield play area for kids, a brand new staging area for live pre- and post-game SNLA shows, as well as improved restrooms and viewing areas overlooking the field.  Even more exciting is the fact that planners are working with the city to permit the restaurants and bars in this outside area to open earlier and close later, allowing the camaraderie of the game to linger at Dodger Stadium long after the last out.  
One of the most exciting and unusual features are the new bullpen bars.  Built on the same footing level as the Dodger and Visitor pens, fans can now grab a beer and watch through mirrored glass from feet away as their favorite pitchers warm up.  The bars will also feature glass cases chock full of Dodger memorabilia and history.  But that wasn't always the idea.  The original floor plan already had restrooms there and the thought was to keep them.
"At one point, I was looking at the plans and said, 'Why don't we completely demolish these bathrooms and then these bars could look into the bullpens?'"  
Derek might have had the idea, but it was architect Thomas Quirk at D'AIQ in Boston who had to make it work.  "He was immediately like, 'Yes, that's better.  We'll scrap those plans, we'll work on these plans and we'll have them to you in like two days.' And those bars are really interesting."
"We wanted to make those bars as big as they could possibly be, so everything is built within an inch of tolerance right up to bottom of the existing stands.  It was really important to us that we kept the original structure of the outfield pavilions.  Everything that was done was built around, within, or interacting with the existing structure. We kept the existing steel, we kept the existing concrete, we kept the existing benches and built everything new around it."
That's right.  Those wooden bench seats that have held millions of Los Angeleno derrieres over the decades were meticulously marked and labeled before removal so that after they were straightened, mended, painted, and weatherproofed, every single board went back into place.  It was all part of a very concentrated effort to not mess with magic.  Derek is well aware of that special energy that permeates the pavilions, the good-natured heckling, the large groups of families and friends, the odd cast of characters that call the cheap seats their home.
"The pavilion has that energy in the ballpark," says Derek, smiling.  "I think bringing the rest of the ballpark in, around, and through the pavilion…I want that kind of in-game passion everywhere."
…
Looking at Dodger Stadium's Future
Despite the setbacks and slowdowns presented by COVID-19, Dodger Stadium is complete and ready for fans.  The only major item left as of this writing is a set of sun canopies for the new escalators that will be crane lifted into place.  Without the onset of the pandemic, it would have been ready to roll by the original April Opening Day and ready to shine for this year's cancelled All Star Game.  But that doesn't mean that Derek and his team are done with their work.
"When we started this project, you heard the word 'Millennial' more and you're now hearing the term 'Gen-Z' more.  There's a constantly evolving fanbase and expectation of what a stadium delivers. There's always going to be projects here."
The next big undertaking in the works?  The aerial gondola from Union Station.  "Just doing things to our building, it's really hard to have an impact on traffic, but almost anything the gondola does will be an incredible benefit to the rest of the stadium in terms of access to the site."  The proposal is in the Environmental Impact Study stage now, going through entitlements and permitting with the city for approval.  The Dodgers are supporting the initiative led by Aerial Rapid Transit Technologies, or ARTT, in an effort to cut down on game day logjams.  "The gondola or the Dugout Loop…any form of alternate transportation, we're always going to be excited about."
The more immediate future, however, has some of these new spaces getting use in interesting ways. 
"The floor of the batter's eye, dead center right behind the outfield wall, that is an open kid's play area with interactive furniture.  And it's all on a piece of turf.  Official artificial turf lawn.  And actually, right now, the players have been using it as a training surface.  In the time of social distancing, players have set up agility workouts out there. There's hurdles, cones.  They're doing workouts there while other guys are hitting on the field."
When it comes to getting fans into these new spaces, Derek and the team at Dodger Stadium are open to a myriad of possibilities.
"We're trying to be ready for everything.  In terms of fans coming back, we're constantly looking to the league and the state. We're going to follow the league and the jurisdictions that actually cover that. The last thing we want to do is not be prepared for something that's possible.  You don't want to be the bottleneck on any of that."
In the mean time, the folks at the stadium are experimenting with simulated crowd noise, which is pumped in through speakers situated around the Dodger Stadium, not through the new sound towers.  If all goes according to plan, DJ Severe and Dieter Ruehle will be using those towers to pump up the players with their walk-up songs and the traditional interactive chants.  How interactive it will ultimately be with the pumped-in sound is anybody's guess right now.
Home in Blue Heaven
Even with all of the drone footage and cutaways during the intrasquad games, there's still a lot of wonderful surprises waiting for fans at Dodger Stadium, including a small collaboration with the Los Angeles Fire Department, a new home for the Jackie Robinson statue, and more touchstones of Dodger history both past and present throughout the entire park.
If you look at the stadium as the home of the Dodgers, then the centerfield addition is like a new front porch, somewhere to gather before and after major events, somewhere for the kids to play when they are driving the adults a little batty but the adults still want to be a part of the action on the field, somewhere to relax and have a drink with your buddies while basking in the euphoric glow of another walk-off victory. 
Thousands of hours of hard work have gone into this project with hundreds of people coming together to get the job done.  There's not one department, from Operations to Player Development to the Broadcast team that hasn't weighed in.  Architects, engineers, electrical workers, builders, landscapers, sound designers, painters…Derek and his Development & Planning team have marshaled them all to one goal: to make the park the best it can possibly be.
Dodger Stadium has never been more accessible, more inviting, or more ready for fans.  And while it might be a while before we get to walk the new breezeways or sit in those Home Run seats, the inhabitants of Dodger Nation can rest assured that our Blue Heaven has only gotten better and sweeter with time.