When Los Angeles voters approved the sweeping land-use initiative known as Measure JJJ in 2016, developers feared that its requirements around labor and inclusionary zoning would add to the cost of building housing. But at least one component of Measure JJJ appears to be succeeding in creating new housing: the Transit Oriented Communities program. A new review shows that since 2017, TOC—which offers incentives for building affordable housing near transit—has generated more affordable housing units than any other program in the state. Los Angeles Planning Director Vince Bertoni joins TPR for the second installment of a two-part interview to reflect on the TOC program's early success, as well as the future of urban design, mobility, and affordable housing in LA.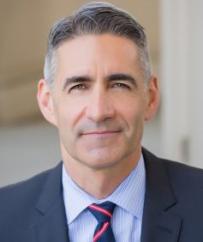 "The Transit Oriented Communities program is LA's highest generator of affordable housing, having produced more than the state's existing density bonus program." —Vince Bertoni
The city of LA's Transit Oriented Communities program, created by Measure JJJ, reportedly has resulted in more than 1,000 affordable units in the pipeline since going into effect one year ago. What are the TOC program's key provisions, and how does it work?
Vince Bertoni: When Measure JJJ passed, some of its provisions were very well known. For example, if a project receives certain forms of upzoning, it has to meet wage requirements for construction workers, as well as provide a certain number of restricted affordable units. But there was another provision of Measure JJJ that may not have received as much attention, which required the city to develop an incentive program for affordable housing near transit.
What does the Transit Oriented Communities incentive program do? We created a system of four tiers based upon proximity to high-frequency bus stops and rail transit stations. Each tier offers different incentives to projects for including affordable housing, such as additional height, additional density, reductions in setback requirements, and reductions in parking requirements. The incentives also vary based on the degree of affordability.
The program has been very successful. Nearly 20 percent of all housing applications in the city between September 2017 and September 2018 have come through the TOC program. It is also our highest generator of affordable housing, having produced 836 affordable housing units—more than the state's existing density bonus program or the other aspects of Measure JJJ.
Another important area where the program has been successful is in creating housing in the extremely low-income category—for people who make 30 percent of the area median income, which in Los Angeles is $18,000 for a single person. Of all the deed-restricted affordable housing that has been proposed through the TOC program, 36 percent is classified extremely-low-income, and we have produced 300 extremely low-income units.
The city has struggled to find housing for people who vulnerable to becoming homeless. It's critical not just to produce housing, but specifically to produce housing that's affordable, and specifically affordable to folks who need it the most. This is a very important impact of the program.
Having served as planning director in a number of Southern California cities, how does the city of Los Angeles compare in incentivizing transit-oriented community development? In other words, is the city of LA building housing? Or building communities?
We need to do both, and I think we've really moved in that direction as a city. We're not building housing in a vacuum; we're not doing our TOC program or our density bonus program in a vacuum. We've committed to updating all of our 35 community plans by 2024, so that as we build more housing, we can make sure we're paying attention to design and to the needs of our communities.
There are some cities we can look at that have worked hard on producing housing that is integrated into neighborhoods. Seattle, for example, has a very impressive program to produce housing that is accessible to transit, and they've seen their rents stabilize as they've produced more housing through that program. 
While 2024 is an ambitious goal for the city's community plan updates, in the meantime, development in Downtown LA's Arts District has exploded and more than 50 projects are currently planned in Koreatown—all without any updated plans. What is the Planning Department's agenda to ensure that neighborhoods are planned, designed, and developed with a site-specific sense of community and place-making?
One way the Planning Department can play a role in cases like this is by paying attention to design. Housing and density are important, but design is also important. To that end, we've recently expanded our Urban Design Studio—both increasing its size and devoting more of its time to development projects than in the past.
Mayor Garcetti has also put a much greater emphasis on urban design, recently hiring Christopher Hawthorne as the city's first Chief Design Officer. Christopher is spending a tremendous amount of time on a big-picture vision for design in the city of Los Angeles. His work has a broad scope that includes public infrastructure and investment, as well as the private development that's coming to different parts of the city.
Between the citywide vision for urban design and the Planning Department's increased emphasis on design, I think there is a way for us to get better projects in neighborhoods even before our community plans are complete. Koreatown and the Arts District are both areas where we can keep an eye on the design of projects that are coming up on a site-specific basis.
Let's pivot to mobility, and specifically dockless scooters and e-bikes, which have become a top priority for planners in coastal cities from New York to Santa Monica. What are the potential impacts of this phenomenon on both mobility and livability in our cities?
As our rail network expands, scooters have the potential to help Los Angeles with our first/last mile problem: how to get people to and from rail and high-frequency bus stops. Scooters—especially if they are shared—can be a very effective way of getting people there.
But as we look at that opportunity, we have to make sure that it's implemented in a way that is safe for pedestrians, for people using the scooters, and for motorists. We have to look at the impacts for everyone who is part of the mobility equation. We also have to make sure that the scooters end up in appropriate locations, and create places for them to park so that they're not just lying everywhere.
The scooters aren't going to go away; the scooters are the future. What we need to do is figure out a way to accommodate them that is safe for everyone and that doesn't detract from the overall aesthetic of a community. And I think we can do it.
If you look at photos of our cities in the early 20th century, when automobiles first became common, you'll see chaos in the streets. Automobiles, pedestrians, horses, and horse-drawn carriages were all colliding because we didn't have any system of organization for them. But we figured it out. We found a way to move cars relatively safely through our cities. We found places for them to park that everyone agreed upon. I'm confident that we will do the same with scooters. This is just a new idea that is going to work its way through.
Los Angeles County recently appointed a new Director of Regional Planning, Amy Bodek, previously planning director of the city of Long Beach. Address the potential for the city of Los Angeles to align with the county and its other 87 cities on, for example, transit-oriented communities.
It's critical that we work collaboratively with the county and all 88 cities. We have a framework for working closely with the county.
Since Amy Bodek has come on board, she and I have had regular monthly meetings to talk about how our departments can work together—both in terms of sharing information on as well as how ensuring our various planning efforts work in concert with one another. We discuss how to collaborate on issues that our jurisdictions have in common, like mobility and building more housing. It's been very fruitful.
I'm very excited to have Amy as our county's new planning director. I think she's going to be very effective in the role and is going to provide strong leadership for planning in the county of Los Angeles, and I'm looking forward to working hand-in-hand with her on that.
LA Metro is currently undertaking its NextGen Bus Study, a three-year review of all Metro bus routes in Los Angeles County. How does that effort interface with your work to develop transit-oriented communities in the city of LA? 
We coordinate closely with Metro on their planning efforts. As they plan new routes, be it rail or bus rapid transit, we work with them to look at how their plans might interact with existing land uses and potential future land uses. We look at the nature of the communities the proposed line would run through, and the potential for additional future development in a particular neighborhood.
In conclusion, how do you think city planning is evolving? 
In six months, I think we're going to see a much greater discussion about future mobility options. I don't think the issue of how to integrate scooters and other shared mobility options is going to go away. We are going to hear more about that, and especially about how it intersects with land use. In fact, we're going to have to start paying more attention to how all transportation—whether it's something new like scooters or something established like rail or high-frequency bus—intersects with land use.