When it was announced that investors were looking to build an aerial tram, also known as a gondola, from Union Station to Dodger Stadium, insiders throughout the southland knew that the gondola team would need someone with project management expertise & an understanding of Metro. Enter Martha Welborne, the former Chief Planning Officer for Metro. In her first interview since joining HR&A Advisors, Welborne discusses her new role of stewarding transportation solutions, upgrading and revitalizing cities, and creatively enhancing peacemaking in Los Angeles. Welborne, the former Director of the Grand Avenue Committee, also reflects on the progress of Grand Avenue and Grand Park projects.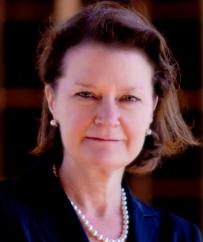 "I see my role as connecting the dots, bringing people together, even creating projects where I think a project needs to happen." - Martha Welborne, HR&A Advisors
Martha, you've recently made the decision to join the firm HR&A. After long being involved in placemaking and transportation planning in metro Los Angeles, what enticed you to HR&A? 
Martha Welborne: What I love about HR&A is that they share my passion for continually revitalizing cities, and they do it in a broad and deep way. The passion is there among all the partners in the firm, and each partner has their own interest—technology, transportation, equity, affordable housing, or whatever it might be—and they like to take on projects that will make a big impact.
The role that I played in the Grand Avenue project—running the project for the government owners of the land and the non-profit overseeing it—is very similar to what HR&A often does for clients. Whether they're public, private or institutional clients, if a client doesn't have in-house capacity to create a project, establish a governance structure, find funding, or even manage the project, the firm will take on that role.
 Their focus is on implementation, and at this point in my career, my focus is also on implementation and getting things done. I'm not interested in just making plans and letting them sit on shelves. I really want to make the change in our cities to improve people's lives.
What threads of your career are most meaningful to the work you'll be doing at HR&A? What skills and experience will you most rely upon?
I'm relying on all the experience I have. Another thing that's interesting about this firm is that the members are from a variety of disciplines. I'm not the only architect there; there are a number of architects, planners, lawyers, economists, MBAs, PhDs in all kinds of fields, technologists, housing people, etc. They value bringing multiple skillsets and multiple disciplines to bear on a problem. You can do a better job for your clients if you bring all those points of view to the table.
The first project you've been chosen to assist is a gondola linking Union Station and Dodger Stadium. Elaborate on this endeavor's goals and scope.
The gondola project will provide a permanent and robust transit solution to and from Dodger Stadium. We are very excited to be working closely with Metro in a cooperative fashion to make this mobility partnership a success for the greater Los Angeles community.
Given the elevation change between Dodger Stadium and the community below, a gondola is the most practical and efficient transit option for this part of the city. We will be able to move as many as 5,000 people per hour per direction, taking cars off the road and improving air quality and traffic in surrounding neighborhoods.
This seems like a simple solution for ingress and egress at Dodger Stadium. But what are the execution challenges that must be addressed?
We are in the early stages of working with our partners at Metro. We look forward to working with them and proceeding through the extensive public process to study alignment options and ensure a pleasant and safe experience for riders. This aerial system has the potential to be life-changing for Dodger fans—imagine getting to Dodger Stadium without ever having to get into your car.
How would this proposed project be financed?
 The entity undertaking the project is Aerial Rapid Transit Technologies LLC, formed by Drew McCourt. ARTT will provide the necessary funding for the partnership with Metro, and plans to obtain third-party private financing for construction. 
Let's segue now to your experience at Metro. Since the 1980s, when you first endeavored to try to influence mobility in Los Angeles, what progress has LA made toward becoming a truly advanced, mobile region?
We've made enormous progress since the first segment of the Red Line was built in the 1980s. The number of miles of urban rail—subway and light rail—that has been built since then is astonishing. I'm sure no other city in this country has achieved anything like it; probably no city in the world outside of China has achieved what we have. And we're not finished yet: the Measure R and Measure M plans are still being built out.
The interesting thing about this progress is that we're still relying on historic technology—namely, heavy rail and light rail. I think Metro is beginning to open up and look at other options; the excitement about this gondola project is some evidence of that. And with their unsolicited proposal policy, they're entertaining innovative ideas for other projects as well.
We're increasing mobility, but it's a big county. And we've got the first/last-mile problem: getting someone from their house to a light rail or subway station. (I actually think that sometimes it's two miles.) Metro is currently looking at revising their bus network, which in my view should be used as a feeder to the chassis of the system—the rail system—in order to address the first/last-mile problem.
There appears to be a war against reliance on the car, waged by millennials and the new crop of transportation planners. Is a war for change necessary, and are their solutions realizable?
Yes, I think they're mostly right. If you look at the far distant future—like Seleta Reynolds and others are experts at doing—we're expecting autonomous vehicles that are not owned by individuals, but that are operated by fleets and running around all the time. If that really came to pass, it would be a totally different world.
But even then, you might just take an autonomous vehicle to the train station. Trains and the buses are heavily subsidized by the government, so they're very affordable. And those who are transit-dependent need to have an option too.
Let's turn back to Grand Avenue. The Related Company is going forward with their Grand Avenue project, and Grand Park now has its own operating management team. As someone who was present at the beginning of the planning process for that project, are you pleased?
I think it's fabulous. I'm so excited that Related is finally going to start construction; that project was supposed to be Phase I of the Grand Avenue project, and the park was supposed to be last. But in the development world, you never know how things are going to happen.
The park is doing beautifully. The first time I went there after it opened, it brought tears to my eyes. When we first had renderings done, I worked with the renderer to tell him exactly what to depict—a family reading to a small child, kids running around playing soccer, big citywide events with fireworks—and it was all happening. When you're part of envisioning what a project could be, and then you go and see it actually happen, it's thrilling.
You also played a major role in Metro's master planning of Union Station. Unfortunately, since your departure from Metro, the unifying vision behind the redevelopment seems to have been lost. Is that true?
We created what I think was a fabulous vision. We put a lot of energy into that effort, and there was a lot of support from the full board at the time. Since then, the board and the leadership of the agency have both changed; I look forward to seeing where they take the vision.
I do know that the Forecourt project envisioned in the front of Union Station is proceeding. It will replace a surface parking lot with an urban plaza that is much more usable and friendlier to pedestrians. It was just approved by Metro's Board. 
At the VerdeXchange 2018 Conference last January, you participated in a panel on TOD comparing Tokyo Station, San Francisco Transbay, and Union Station in LA. What can we learn from these global efforts to make central rail stations into vibrant urban hubs? 
One of the biggest takeaways from that panel was about the economics of each situation. The Tokyo model had the least in common with the way we can work in the US. They can achieve significant value capture from surrounding development.  In California, that is much harder to do.
Transbay had the great advantage of two California senators and one speaker of the house who helped them secure federal funding that we simply don't have for Union Station.
That said, we do have plenty of money going into Union Station. Between Measures R and M, plus Props A and C, Metro is now pulling in about $3 billion a year in sales tax money. Some of that goes to Union Station by virtue of all the transit lines that home base there. There is significant funding available.
But that part of town is still living in its own world, on an island. Development is not on the near-term horizon. At some point, the market might move over there; after all, the property is very well entitled. There are 6.5 million square feet unbuilt at Union Station. That's huge. Something great can and will be done there—eventually.
Lastly, as you begin another chapter of your professional career at HR&A, what types of projects do you hope to work on in the next five years?
I like to focus on the toughest urban problems of our time. I started off as an architect and urban designer, and then had a role in transportation for a long time. I will continue to focus on transportation issues—of which there are plenty around here.
Another topic I'm interested in is creating better city centers. Grand Avenue was an example of this. You can build out a transportation network that allows people to move more quickly from place to place, but when you get there it should be pedestrian-friendly and livable. Having the chance to work on projects like that is a lot of fun.
I'm also interested in issues I haven't focused on in the past—schools, for example. Clearly, homelessness and the need for affordable housing are right up at the top of issues to solve in Los Angeles.
I see my role at HR&A as connecting the dots, bringing people together, even creating projects where I think a project needs to happen. I love to create projects—find the funding, even find a client—if that's the best way to come to a good solution for everyone.