In 2013, the Los Angeles City Council passed the Cornfield Arroyo Seco Specific Plan (CASP), creating new zoning types and more nuanced income-level restrictions to better address community needs. After it was passed, the Los Angeles Times called the CASP a "model for LA planning." One of the most important community voices in shaping the plan was Sissy Trinh and the high school students that make up the Southeast Asian Community Alliance. Trinh, Founder and Executive Director of the Southeast Asian Community Alliance (SEACA), recently sat down with TPR to discuss how lessons from the CASP ought to apply to current community planning efforts. As the city begins to revisit the CASP, Trinh discussed how SEACA continues to advocate and build coalitions to ensure transit investments support riders and equitable investments in the LA River.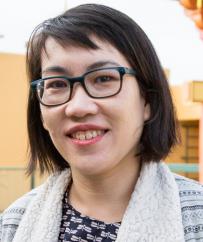 "SEACA's vision is to develop policies in Chinatown and Lincoln Heights that can be adopted and replicated in other low-income communities of color across the city." —Sissy Trinh
Share with our readers SEACA's mission and approach to improving neighborhood economic opportunity, safety and sustainability.
Sissy Trinh: SEACA does community organizing in the three oldest neighborhoods of LA: Chinatown, Solano Canyon, and Lincoln Heights. Historically, all three neighborhoods have been subject to a lot of destruction and harm by outside interests. The original Chinatown was demolished to make way for Union Station; Chavez Ravine is just up the hill.
Today, there are a lot of planning efforts happening simultaneously in our neighborhoods. We estimate that about $15 billion in public investment is going to come through Chinatown and Lincoln Heights over the next 50 years. There are the big public infrastructure projects—like high-speed rail, the LA River, the Union Station Master Plan, the Civic Center Master Plan, and the LA County/USC Master Plan—and smaller projects as well. And that estimate doesn't include public investment in housing or any private investment.
SEACA creates space for youth and local residents—many of whom are low-income immigrants and refugees, and among the most disempowered in the city—to be part of the political process and make sure their needs are met. Our vision is to develop policies in Chinatown and Lincoln Heights that can be adopted and replicated in other low-income communities of color across the city. We want to create neighborhoods that are economically and environmentally sustainable, healthy, and safe, with access to good jobs and schools. These are opportunities that most everybody in this country wants, but that are often denied to low-income communities of color.
There are a lot of things about our neighborhoods that are wonderful and that should be preserved. But we need the city to invest in our neighborhoods in a way that uplifts the local residents and small businesses that have already invested here.
How does SEACA partner with other organizations with similar missions, as well as the local city council office?
We usually start by partnering with allies that we already know share our values and building a contingent from there. We're part of the Alliance for Community Transit (ACT-LA), a coalition of 35 organizations across the LA region that focuses on transportation, housing, and jobs.
But we are open to working with anybody who wants to partner with us and who shares similar goals. We're always looking for different ways to partner, depending on what the other organization does and what makes sense. For example, we're currently working with the State Parks Department at the new Los Angeles State Historic Park in Chinatown. They're limited in terms of their ability to do political advocacy, so we do programming at the park that connects students and residents, like the community advisory council at the William Mead public housing project.
What challenges does SEACA face in achieving its mission in Chinatown, Solano Canyon, and Lincoln Heights?
A big challenge we face is racism. There's an assumption that all Asians are wealthy, so we don't have a need for affordable housing. And there's an assumption that nobody lives in Chinatown, that it's a dying community, and that we should just start from scratch—the typical planning process that happens in divested, low-income urban communities.
The political environment right now is also really rough. Last year, a couple of parents in Lincoln Heights got picked up by ICE while dropping their kids off at school. It has scared off a lot of families from getting involved. Any interaction with any sort of government entity is a scary proposition for them right now. That has a big impact on the mental health of our families. 
This leads us to SEACA's successful efforts to shape the City of LA's Cornfield Arroyo Specific Plan (CASP). Elaborate on what was lacking in the CASP as originally proposed and how you built a grassroots coalition to improve it. Has your success provided a model for community planning engagement in other neighborhoods challenged by a lack of political power and financial resources? 
When we stumbled upon the CASP in 2009, we had no experience in planning and land use. We had just wrapped up a campaign on health and welfare policies in LAUSD and were starting to train our members on issue identification—that is, how to select a campaign.
We had our students research potential campaigns and evaluate them based on a series of criteria, such as: Is this an issue that impacts a lot of people in the community? Is this an issue that SEACA could make a difference on? And, practically speaking, would this campaign make SEACA go broke? That's how the students found out about the CASP.
Initially, I was against taking on this campaign. I thought: What do we know about urban planning and land use? It's just a degree that my friends get at UCLA. But the students argued for it. They looked at the renderings—at the streetscapes with trees and cafes and people on bikes—and asked, "Where are we in this vision?" One student, Lucy, said, "I'm going to go to college and not have a home to come back to, because this plan is going to gentrify my family out of this neighborhood." And I thought: Dammit! She's right.
Instinctively, we knew that this plan was not going to address the needs of the neighborhood because there was no affordable housing in it. But to fight it, we had to build up our expertise around planning and affordable housing. Public Counsel took us on as a client, and they brought in UCLA's Joan Ling and consultant Yasmin Tong to help us understand the plan.
We were constantly translating between our members and the experts about what the community needed and what we could accomplish. We would ask the students: "What are your priorities for this neighborhood? What do you want out of a specific plan?" Then we'd tell the experts what our members were saying. In many cases, their response would be, "Nobody's ever done that—but let's try." As a result, we created the city's first incentive program for extremely-low-income housing.
One fundamental problem we faced was that our residents are actually too poor for traditional affordable housing. Even if we succeeded in getting 100 percent affordable housing, if it ranged from 30 to 80 percent AMI, it would still gentrify our neighborhoods. That's why we fought so hard for the extremely-low-income incentive.
It was complicated because we were juggling a lot of different needs and considerations. We had to figure out where we could compromise so that everybody walked away feeling that, while they may not have gotten everything they wanted, they got enough.
All the while, many other interests were advocating at City Hall for more housing and for affordable housing. Did your commmunity feel represented by those housing advocates?
When we got started, housing advocacy was happening at the regional level and in neighborhoods—but not in our neighborhoods. Groups in South LA and Boyle Heights were fighting for affordable housing in their neighborhoods, but nobody was doing any sort of advocacy in Chinatown or Lincoln Heights.
We slowly built coalitions and relationships with groups in other places, and created opportunities for them to engage without detracting from their own neighborhood fights. We also communicated how what we were doing in our tiny corner of LA impacted the rest of the city. The CASP was the city's first TOD plan—the first plan that prioritized both transit-oriented and mixed-use development rather than segregated uses. The city was talking about using it as a blueprint for future station area plans, as well as for community plans like those in South and Southeast LA and Boyle Heights.
We knew that if we set a bad precedent here, communities in other parts of the city would have more to fight there. But if we set a good precedent, other communities could point to our plan and say, "We want that"—or they could raise the bar even higher.
In a recent UCLA Ziman Center panel discussion about housing policy and density, you challenged the YIMBY advocates' premise that the only policy goal of importance was simply "more housing." Elaborate on your position.
Many YIMBYs talk about housing as a one-size-fits-all solution: More housing will solve all of our problems. What I'm seeing at the neighborhood and regional level is, first, that the vast majority of new housing being built is unaffordable, even for college-educated folks. A two-bedroom recently went up at Blossom Plaza in Chinatown for $5,000 a month; you'd have to be a doctor to afford that.
Moreover, a lot of the projects being built are studios and one-bedrooms. What happens when people decide they want a dog or a partner or a kid? We're building all this luxury housing stock that is only suitable for young millennials for as long as they're single. If we keep going this way, we're going to have another housing crisis in a couple decades because there aren't enough two-bedrooms and family units.
When we think about housing, we have to consider population trends as well as other needs. If we build only housing, where are the jobs going to go? We need housing that's affordable for all of our members and for the vast majority of LA residents, but we also need access to good public transportation, parks, and a clean environment. We have to think about planning in a much more complex way, as opposed to simply "yes to housing" or "no to development."
How would you suggest city and neighborhood leaders depolarize the current housing dialogue, and find more common ground in planning going forward?
Frankly, I'm not interested in talking to the extreme YIMBY or the extreme NIMBY—the people who, no matter what you say and what data you provide, will not change their position. I'm interested in talking to people who are willing to learn and change their minds if presented with good information and a reasonable dialogue. There may be YIMBYs and NIMBYs who I can compromise with, but there are also folks who it isn't worth my time to try to engage with because they're never going to change their minds.
How does SEACA align and prioritize the issues it takes up in the neighborhoods it serves?
SEACA is a staff of three, and we can only do so much. We focus primarily on areas where, if we're not in that space, nobody will be doing the work.
For example, we're engaged in the LA River and green infrastructure investment from Measure A, Prop 68, and Prop 1, because there are no other housing equity advocates involved in those projects.
It's notable that, for example, Friends of the Los Angeles River and other environmental equity groups have said, "Something needs to be done about gentrification along the river." But FOLAR is not going to lead that work, because it's not their expertise. Instead, they'll call me and ask what should be done. If we're not there to guide them, then that work is not going to go forward.
Speak to your relationship with the Planning Department and council offices.
I've had some very positive experiences and conversations with city planners. We're in regular dialogue with the folks updating the Central City North Community Plan, and I spent a lot of time talking with Claire Bowen, who drafted the CASP.
But that doesn't necessarily translate into a good plan. These are folks who have to balance a lot of competing interests, and people above them may be dictating something else. Still, I know that, presented with good information, they're willing to make adjustments. They're not going to say, "Absolutely not, and I don't care what anybody else has to say."
When it comes to council offices, each office may have its own interests. Some offices are interested in jobs. Others are more interested in housing. And others have another interest entirely. It really depends on the deputies—how much they know about the issues, how invested they are, and how much political capital they are willing to put in to either support or oppose your issue.
SEACA has also been engaged in the LA River revitalization. Fill us in on how the planning process is going for new development and preservation of affordable housing.
The river is especially complicated because it crosses multiple jurisdictions—more than a dozen cities have land along the river. We are focused on the city of LA and the neighborhoods that we work in, because we simply don't have the capacity to engage Canoga Park or Long Beach.
A big problem is that land-use planning along the river is completely driven by a behind-the-scenes political process. A developer asks for spot zoning, and if the council office likes that developer, they get it. That was one reason SEACA supported Measure JJJ.
There's a lot of industrial-zoned land along the river that's being converted into high-end lofts, and a lot of developers were looking for zone changes to avoid usingmaximize their density bonus. JJJ closes that loophole.
I'm not saying I necessarily want more development along the river, since it's a floodplain, but if it's going to happen, there should be community benefits, like access to jobs and affordable housing. That's where JJJ helps us. In fact, the affordable housing incentive program in JJJ was modeled after SEACA's work on CASP.
Let's turn to public transportation. LA Metro is undertaking the first redesign of its bus network in 25 years; Chinatown and Lincoln Heights are two of the highest ridership corridors in the entire county. How have your neighborhoods' been engaged in shaping the city's next generation of public transportation services? 
Public transportation is core in these neighborhoods. About one in five households has no car, and many families might have one car serving five adults. Everybody here takes public transit; it's a central part of life. Kids have no issues taking the bus on their own, and they find it strange when they meet other kids their age who are terrified of it.
We don't have the capacity to be engaged in Metro's NextGen Bus Study. But a robust network of advocates is working on it, including Move LA, the Los Angeles County Bicycle Coalition, and ACT-LA, which we are part of.
Lastly, how could council offices better engage neighborhoods like those you serve in the city's community planning processes?
I think that political offices, whether city or county, should make sure that all voices are heard and taken into consideration, and that the needs of the city and the local neighborhoods are balanced. They are there to protect the most vulnerable residents and help to negotiate among all the different stakeholders that are eyeing projects here.
How do you balance what's good for the community versus what the loudest, wealthiest, and most connected can do to gum things up? Doing planning is hard in this country because there's so much money in politics, and a very narrow constituency has a very outsized influence.
In my experience in Chinatown, we are often asked by the city to "take one for the team." For a long time, that was the rhetoric around the CASP: It was unfortunate that affordable housing would have to be sacrificed, but the plan would be good for the environment. Low-income communities of color don't want to continue to be the sacrificial lamb that we have historically been.