Public procurement is a $10 trillion industry and a process that shapes how cities function from top to bottom. In 2017, the Los Angeles Mayor's Operations Innovation Team (O-Team) identified procurement as a key area needing reform and innovation. And earlier this year, Mayor Garcetti named the city's first ever Chief Procurement Officer: Michael Owh. In this interview, Owh—who previously served as CPO for New York City—introduces his vision for public spending and business relations in LA. He shares his goals around improving equity and diversity, increasing efficiency, and adopting new technologies, and opines on what Los Angeles could learn from New York to create a "smarter, faster, and leaner" city.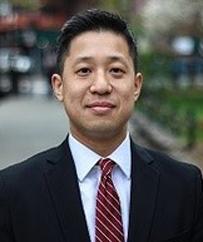 "We are looking to lead procurement in Los Angeles to a place that is more equitable and that is smarter, faster, and leaner." —Michael Owh
Michael, as the first Chief Procurement Officer for the city of Los Angeles, elaborate on the scope of your responsibilities and the transformational goals that Mayor Garcetti has set for you.
Michael Owh: It is a great honor to be the first procurement officer for the City of LA. My responsibilities are to look at the full procurement process, meaning the billions of dollars a year that the city spends on contracts. That is across all city departments, as well as the proprietaries. When you think about all of that money going into the procurement process, you have to think about that funding as an opportunity.
I am charged with thinking about, not just cost-saving or efficiency opportunities—which are essentially important to a financially healthy city—but also their impact on economic development. How can that money be used to further goals to invest in minority or women-owned companies, or in small and local businesses? I am looking at the procurement process from soup-to-nuts in the hopes of finding more opportunities.
In New York City—where you were director of the Mayor's Office of Contract Services and Chief Procurement Officer—the city committed to a thorough procurement reform that took multiple years. You then led implementation of those reforms. Are New York's challenges similar to those of Los Angeles?
There are a lot of similarities between New York City and Los Angeles. In New York, we had $21 billion to spend across 40 departments. In LA, it is approximately $8 billion over roughly 40 departments. Much of that process is federated, so we have the departments doing each of their own procurement process.
LA is starting from a place where we do not have much standardization nor the uniform practices. Most importantly, we are not speaking with one voice to our members and vendors. That is where we can improve greatly and add value to different businesses who want to work with the city. 
Share how New York City went about reforming its procurement process. Is your approach to reform today in Los Angeles an outgrowth of your former experience?   
The first activity I undertook in New York was to talk to all the stakeholders. Traditionally, when people think of stakeholders, they think: internal departments, program staff, or project management teams who need the services. They also think about elected officials. But many times, vendors are not prioritized stakeholders. Often, we treat them as adversaries because we are across the table and negotiating contracts.
So my first act was sitting down with the business community. I asked, how can we do this better? How can we transform this process so it is not just about getting the tasks completed, but about the experience as a user within the city. These businesses are users of the procurement system—the laws, procedures, and decisions—that we have put in place. Thinking about government from the vendor side is a mindset shift that is transferrable to Los Angeles.
TPR has covered the genesis of your position, from our interviews with LA City Controller Ron Galperin, LA Coalition's Michael Kelly, Mark Anthony Thomas, and former Deputy Mayor of LA Rick Cole. Last year, TPR also covered the launch of AssetWorks, LA City's effort to better track municipal assets. Is it your intention to build on these past efforts at reform within the city?
I am hoping to build on their efforts and develop a long-term strategy. I believe that it is a problem that government thinks in a purely tactical manner when addressing procurement, and many issues stem from that approach. For example, when an agency needs an RFP, then the agency cares about sourcing. If the issue is supplier diversity, then the tactic is the certification process and programs. If it is a payment issue, then it a problem with invoicing that must be immediately addressed.
If you do not connect all the dots, and understand the entire process from the RFP to the last payment, then you might actually be creating a process that have significant unintended consequences. Even with the best of intentions, you have to understand the entire lifecycle and prevent where decisions create problems to both our vendors and city users.
My perspective is to address procurement as an entire ecosystem. With the goal to get the most value for the city, we must find a way to think about both dollars and cents and the long-term implications of decisions. The largest value we can improve on is equity. How can use the equity lens to weave all of our policies together in a way that results in the communal goal?
As I continue to talk and listen to everyone, I am hoping to set up a formal channel to listen to our vendors and city leaders. Public engagement will be important as we hope to develop a standard operating procedure, a policy manual, and better professional development for procurement professionals. Many of our departments do not have procurement professionals who are dedicated to procurement full-time, because they rarely need to go out to the market for certain services. I am looking at finding ways to support those staff members, especially when there is valuable expertise within the city that can be tapped to better educate newer procurement professionals.
I don't like to lead with technology, but a modern 21st century procurement system needs to think about what the technology will allow us to do. I ask how can the city provide clear visibility, professional development, and standardization in a way that makes sense today and for five years from now.
The biggest leveler of the field is to simplify the process, especially in terms of our small and minority-owned businesses. When you lower the barriers to entry and make the process more transparent and quicker, then there will naturally be a greater influx of companies that want to do business with the city. Businesses, no matter how small, will see opportunity and be motivated to work with us. 
The Mayor noted in his announcement of your hiring, the reduction of contracting time in the procurement process will allow for more diverse businesses to engage with the city and allow for more inclusive economic growth. How does the City of LA compare with other large cities today in this regard? Do you have a set goal for reducing contracting time?
Based on some studies that were done prior to my arrival, it takes more than 400 days from the beginning to the end of the RFP process in the City of LA. That is longer than most cities, but it was a similar number when I started in New York City.
In New York City, by the time I left we had brought the number of days to fewer than 300. The goal in New York City is to get down to 90 days, because we believe it is possible. The measure in New York is a little different than what we might use in Los Angeles, but that provides some comparison.
I believe cycle time is important because it affects a city's ability to move nimbly. Procurement is not an end of itself. Procurement is a support to the operational policy goals of the city. So, if we are waiting 400+ days to get a contract in place and provide services to our residents, how many lives are we impacting and how much time are we losing? Many of these contracts, which are languishing, can be less than 90 days. Some people will say I am crazy for shooting for these types of goals, but we need markers to measure ourselves against.
Moving procurement faster is a matter of will. Everything is possible. In my last job before joining the New York City Mayor's office, I ran the procurement for the biggest after-school expansion for the city. It was 100,000 seats for middle school kids, five days a week for three hours a day. We received 387 proposals, and more than 280 contracts came out of the process. We released that RFP in March, and made awards in May. The contracts took time to negotiate, but there was the will to get it done and the willingness to use innovative strategies. 
As you work with Deputy Mayors Chun and Sangalang to both bring to the City of LA more business and to better serve customers, what metrics of success will you be using?
We in the Mayor's Office of Budget and Innovation love metrics, and we make data-driven decisions. I am working closely with Deputy Mayor Chun and the Office of Economic Development because his office looking at ways to improve doing business in the city. My role is to figure out the best way of doing business with the city.
Immediately, aside from the traditional indicators such as cycle time and cost savings, I am hoping to track the amount spent on diverse businesses by departments. Then, we can know where we are starting.
I am also hoping to track client satisfaction on both the vendor and department sides. We have a history of this in LA. For the commodities side, the General Services Department has created a centralized database. Tony Royster, the purchasing agent, and his team have been doing a vendor-supplier satisfaction survey and have been meeting with vendors on a regular basis. There is no systematic, engrained way to do this citywide. It would be great to expand a survey to non-traditional indicators too, so the city can better understand how it can better serve its residents.
In closing, if we were to interview you again in the future, what successes would you hope to highlight in terms of reforming LA's procurement process?
We are undertaking a comprehensive strategic plan that is taking stock of the procedures, policies, and customs that we currently use. Then, we are going to start moving and develop ways to make processes more standardized. We are looking to lead procurement in Los Angeles to a place that is more equitable and that is smarter, faster, and leaner.