The business operational systems of the City of Los Angeles comprise a $3 billion real estate asset portfolio, $7.9 billion in annual procurement spending, and $300 million in workers' compensation liabilities. Budget innovation and reform have been largely thwarted by the city's large bureaucracy. To jumpstart better government management of city assets, Mayor Eric Garcetti and former Deputy Mayor for Budget & Innovation Rick Cole created the Mayor's Innovation Operations Team (O-Team). Among the many outputs of the group—which was funded for two years—was the creation of an asset management system, AssetWorks. In this exclusive TPR interview, the former director of the O-Team Mark Anthony Thomas (pictured; now VP, New York City Economic Development Corporation), Michael Kelly (Executive Director, LA Coalition for the Economy & Jobs), and Los Angeles City Controller Ron Galperin explain the genesis of this dynamic group and the future of procurement reform in Southern California.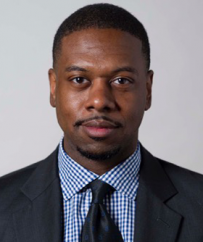 "Rick Cole—then Los Angeles deputy mayor of budget and innovation—had the idea of creating a similar team within government to look at outdated business operation systems. The idea was to put talented people within government and talented people outside government together on one team that would focus on critical issues." - Michael Kelly, LA Coalition for the Economy & Jobs
"AssetWorks is an important step in the right direction, but it is just a tool. Now, we have to find a way to leverage that tool. This is why I have recommended, and still recommend, the creation of a chief asset manager position for the city of Los Angeles to handle this portfolio management." - Ron Galperin, Controller, City of Los Angeles
How was the O-Team created, and what challenges did the mayor assemble this team to address?
Mark Anthony Thomas: The O-Team was an initiative to help the City's leaders think through reforming operational issues that it didn't have the bandwidth to address, in terms of talent, expertise, or recruitment capacity. The big problems facing the city at that time were workers' compensation, real-estate asset management, and procurement, as well as customer service.
I spent a year in Los Angeles, serving as the City's first FUSE Corps executive fellow, driving the City's livability and Clean Streets reform work. I offered advice, to the founding partners of the O-Team, on how to create a successful team. In April 2015, I was approached to apply to direct the O-Team.
Michael Kelly: At the time, Michael Bloomberg was pushing this idea across the country of innovation delivery teams to look at citywide issues, like crime, poverty, or sustainability. Rick Cole—then Los Angeles deputy mayor of budget and innovation—had the idea of creating a similar team within government to look at outdated business operation systems. The idea was to put talented people within government and talented people outside government together on one team that would focus on critical issues.
The role of government in our economy is much more significant than many people understand. The healthier we can make our governance infrastructure, the healthier our economy is going to be.
A key part of the LA Coalition's mission is connecting people in the private sector—whether business, labor, academia, or non-profit—with, not just elected officials, but also the people who work day-to-day in the offices at the city, county, and state levels. Specifically, we want to create partnerships. It's not enough to have conversations with people in government to tell them what they should be doing better. We need to work together with people in government on a consistent, day-to-day basis to strengthen the operations of government—particularly those tied to areas that produce economic growth.
So we developed a great innovative partnership with the Mayor Office and the Mayor's Fund for L.A. I had worked with Mark in his role as a FUSE Corps fellow, and we selected him to help build out a team. I think we've been highly successful in proving out this model.
What were the successes of the O-team over the past two years? 
Michael Kelly: Our first success was that we proved the model. We proved that people do want to work with government, and that people within government want help and support to get things done. Part of this played out when some members of the O-Team transitioned into positions in government to continue working on these issues, which require more than two years time to implement and to see a return on investment. 
One thing that Mark was very successful at was changing the narrative. Everybody knows the numbers: the costs of workers' comp to the city's budget, or the cost of lost opportunity in a procurement spend, or the cost of overseeing a real-estate portfolio that is not centralized. Mark helped people understand that, for example, workers' comp is not just a cost, but a workplace safety issue. We told a better story, and made these issues part of a centralized, cohesive strategy.
Our work spurred an executive directive from the mayor to everybody throughout the administration—all the general managers of any department impacted by workplace safety issues—clarifying the process for making sure people who get hurt get treated, making sure they won't continue to get hurt, and getting them back on the job.
In terms of real estate, the city has now digitized all the property that it owns, and there is the potential to treat it as a portfolio to maximize and leverage that property to benefit communities throughout every district in Los Angeles.
And for the first time in the city's history, we created a chief procurement officer, and we're going to be filling that position.
Leadership and accountability are critical to the success of these initiatives, both horizontally and vertically. Ultimately, our partnership with the Mayor's Office and Mayor's fund will continue to pay dividends as more things continue on the right track.
Controller, the mayor recently announced the launch of a new online database of city properties, spurred by your office's and the O-Team's work. Talk about your role diving into the city's holdings and presenting city data in a transparent manner, and fill us in on your next project: AssetWorks.
Ron Galperin: As TPR readers know, a number of months ago we rolled out PropertyPanel.LA, a public-facing database of the properties owned by the city. Our goals were to get an inventory of all 8,975 properties that the city owns, convey a sense of just how vast those holdings are, and what an opportunity there is to better utilize these properties. It has been shocking to me for a long time that the city did not have a good list of what it owns. We finally have that now.
The next step is Assetworks: a database that includes, not just an inventory, but also background information and documents about each and every property—including tenants and lease terms. This automated system will help us take a portfolio management approach to our holdings. It's one thing to manage the properties; it's another thing to manage a portfolio. That's what we need to be doing.
We need to be thinking about these properties in much more entrepreneurial terms. Some of these properties are wonderful parks and municipal buildings, which will stay as they are. But the City also owns industrial, commercial, retail, residential sites, empty lots, and parking lots. We have a lot of opportunity with these properties.
We also have to think beyond the typical RFP and RFQ processes that government is so familiar with, and think more in terms of deals and engaging our development communities to best leverage our assets. Even if we use only a small portion of them to a better end, that's going to deliver a lot of value to Los Angeles and its residents.
AssetWorks is an important step in the right direction, but it is just a tool. Now, we have to find a way to leverage that tool. This is why I have recommended, and still recommend, the creation of a chief asset manager position for the city of Los Angeles to handle this portfolio management. This would require either a person or entity that has responsibility as well as authority. 
Your experience as a real estate attorney provides you a unique perspective on managing the city's portfolio. How can the city maximize its real estate holdings to increase affordable housing and supportive housing opportunities? 
Ron Galperin: Some of our properties are going to be great sites for affordable, senior, or workforce housing. Some can be used for storage purposes for homeless individuals. And some are valuable properties in prime locations, and we could potentially see them developed, through public-private partnerships, into commercial or market-rate housing. By capturing the value that we create from that, we could have more funds available to help those that are in need in the city.
In a housing shortage as severe as that of Los Angeles, we can look to those specific high-value properties to build market-rate housing that can fund low-income or homeless housing in other locations. 
Controller, at the VerdeXchange 2017 Conference this past January, you moderated a panel on best practices for procurement of renewable energy. How will the O-Team's work help the city advance its procurement practices?
Ron Galperin: In general, we have a long way to go when it comes to how we procure in the city of Los Angeles. There is a byzantine set of rules for procurement, many of them put in place with the very best of intentions. It is a very painful process to do procurement of both goods and services in LA, and we have to find a better way.
The problem is exacerbated when the city is procuring something that it has not procured in the past—like an innovative product, or an innovatively structured deal. This is not a problem unique to the city of Los Angeles. Procuring technologies, particularly, is a major challenge for government, because it's such a long process that by the time you in fact acquire it, it may be out of date.
We are in the process of rolling out the Financial Management System (FMS) 2.0. It is the FMS replacement for all sorts of processes for vendors of the city of Los Angeles, including self-services, electronic invoicing, payment tracking, and more. The better experience we can create for our vendors, the more likely they will want to bid and stay contractors with the city. There have been vendors with legitimate frustrations with working with the city. We want to transform the citywide purchasing power with a one-step shopping experience.
The new system will also include barcode scanning for inventory, which will help move the city into the 21st century when it comes to management of the services and commodities we purchase.
Michael, with more than 800 vendors work with the city of Los Angeles, describe how you would like to see its procurement process improve.
Michael Kelly: I hope the procurement process becomes much more transparent and open to a lot more businesses throughout the city, including small and medium-sized businesses and women- and minority-owned businesses.
But looking at the big picture, policymakers must think about the ultimate leveraging power to spend across the county, city, and LAUSD, as well as private institutions like USC and Kaiser Permanente. There is enormous opportunity for more people in our region to be part of L.A.'s economic success by providing services to these entities. That will help the economy grow and put people to work.
Additionally, with all the innovation in this region, we've got to find innovative ways to find dollars to invest in the city's IT infrastructure to improve how the city operates and provides services and programs. The 2017-2018 budget appropriated $1.6 million to the Information Technology Agency to build out phase one of the procurement automation process. The new technology investment will fund the interface to the vendor self-service module which streamlines the process to create, post and receive bids for construction (BPW, BOE, & GSD), track contract negotiations and process payments through an automated process. But this is only a small initial first step. 
Mark, how do other cities' approach improving their procurement processes?
Mark Anthony Thomas: The procurement reform effort in LA happened alongside a national movement, which I credit to President Obama for spearheading, following the healthcare.gov rollout. Like Al Gore decades before, Obama made procurement reform and modernizing government operations among his top priorities.
At the city level, Los Angeles basic procurement operations where somewhat behind.  The City didn't have a designated leader thinking about these issues citywide. This was unique to Los Angeles.
It was clear of all problems regarding procurement, fixing this would be central to the reform. We spent a tremendous amount of effort researching the right approach and pushing for a chief procurement officer—a permanent position that could look at how the city is buying commodities and services and optimize processes every single year, and making long-term improvements.
New York, like all other cities, has a CPO.  From the O-Team's visit with New York, we realized they were confronting similar optimization issues, but had staff in place to carry out the day-to-day process improvements.
Cities, more broadly, are now looking at how to better align procurement processes with smart cities technology and innovation, to create better opportunities for win-win solutions for service delivery, innovation, and economic development goals. 
Mark, how would you compare the NYCEDC's operational success with the efforts of LA's O-Teams and that of other cities re maximizing public assets?
Mark Anthony Thomas: Given the EDC's assets and structural capacity, it is very difficult for other cities to easily replicate the model today—especially with the value of urban real estate now. When you have an organization of NYCEDC's scale, including staff that can deliver and execute complex transactional and infrastructure development projects, it gives the organization tremendous capacity.
Coming from an underdog city—Atlanta—I'm not a fan of cities putting themselves at a long-term disadvantage. In my role in Los Angeles, I couldn't help but see clear execution challenges regarding how it leveraged, developed, and maximized real estate and economic development tools.
The O-Team delivered the best of what we could to the City Council and Mayor's staff, providing direction for how Los Angeles could maximize its assets and spur the type of results people wanted. There were a number of real estate pilots that we were able to help launch, but the operational structure to maximize assets, a non-profit, land bank, or separate entity, still needed further deliberation to secure universal agreement.
To enable the city to become a more equitable, well-run powerhouse over the long run, these types of decisions need to be made sooner than later.
Michael, does the city of LA have the capacity to do, for example, what NYCEDC did to facilitate new job creating investment in  the Cornell Tech campus on Roosevelt Island?
Michael Kelly: Los Angeles 100 percent has the capacity to do what any other state, city, or country has done to revitalize its economy. We are doing a phenomenal job when it comes to infrastructure investment in our great economic assets, like the airport, the port, and our public rail system.
LA's history has always been based on the development and utilization of land. I think the city and the county has gotten away from the understanding that, having acquired land over time, they should ultimately be managing it as a investment portfolio, to the benefit of the community and residents. This will mitigate costs to the city or county budget, and it can drive revenue to cover much needed city investments in IT, economic development, services, to name a few.
The New York City model was not created overnight. It took a lot of time, plus acceptance of the idea that maximizing their real-estate portfolio would benefit a lot of people. In Los Angeles, many people at City Hall are still adhering to certain norms about the way city government has always worked. But to operate in today's environment, we've got to move to a "new normal." We've got to revitalize our workforce and attract even more talent to it, and we've got to leverage our greatest asset—underutilized land—and make it part of a real strategy to create equality in our region.
How we do that requires a long term strategic arm within City Hall to manage the City's real estate portfolio. I have been advocating for a new public/private partnership entity that would house talent from the public and private sectors with the bandwidth and capability to find better ways to leverage publicly owned land and property for mixed-use housing, economic development purposes or open space requires proactive and innovative ideas to meet the challenges and demands of the diverse market. This entity would be a strategic arm for the Mayor and councilmembers and would interface with private sector, non-profit sector, and the philanthropic community; as well as policymakers to implement and execute short-term and long-term legacy projects. That is how we build L.A.'s Cornell Tech campus.
What obstacles now stand in the way of the O-Team's work going to scale?
Michael Kelly: A lot of it comes down to people—the people who work in government. There is a need for a reevaluation of duties and responsibilities of government staff, especially, given our current climate where technology plays a much bigger role.
Then, we need to look at where we can come up with dollars—whether they be public or even philanthropic dollars—to provide training and other support to staff who are dealing with these changes and continually have to adapt to outdated policies and procedures, regulations, etc., including the demands of a private sector that is light years ahead of government. We need to help staff grow in their jobs, and better align with the demand of the residents of Los Angeles.
Lastly, many members of the O-Team have moved on, with Rick Cole, for example, now city manager of Santa Monica. How should Los Angeles move forward with the same kind of fervor and focus it has had for the last two years of the Garcetti Administration?
Michael Kelly: O-Team's great success has been bridging a divide between elected officials, the bureaucracy, and the private sector. A lot of great relationships were built over the last two years, and we showed that people, both internal and external to government want to help. They want to direct their time and energy to things that will have a positive impact on L.A. and its residents.
It's accepted now that one-off conversations between people in government and people outside are not adequate. These issues require long, continuous, day-to-day focus and collaboration. We've proven out this partnership model. In fact, there's already discussion of an Operations Team 2.0, and I look forward to that.