At a town hall event in Los Angeles, Assemblymember Laura Friedman and Senator Scott Wiener discussed potential legislation aimed at producing more housing and bypassing local control. Senator Wiener has introduced Senate Bill 827, which he explains in the TPR excerpt below. Sen. Wiener elaborated on some of the recent amendments to the bill, which is expecting an April hearing in the Senate Transportation and Housing Committee. UCLA professor Michael Manville and Cynthia Strathmann of SAJE (Strategic Actions for a Just Economy) provide context for how development battles are playing out in Los Angeles. For more on SB 827, read Zev Yaroslavsky's response to how the bill would radically change Southern California.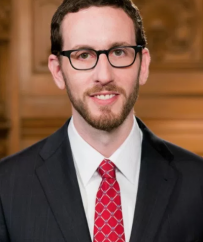 "SB 827 aims to create more density around our transit network. We have fewer people living in low density zoning around public transportation right now." - Sen. Scott Wiener
Scott Wiener: Housing is now the number one issue in every recent poll I have seen statewide. Not just including my city of San Francisco and here in Los Angeles, but including the inland parts and rural areas. The next issue is homelessness, which impacts cities differently.
Now we might have disagreements about housing solutions, but we agree that the status quo in California is not working. This is a long overdue discussion. It includes the evictions, displacement, and families having to leave because there simply is not enough housing for them. This discussion is about our economy, because companies are deciding to expand elsewhere because they have no confidence that their workers will be able to find housing anywhere near where they work.
This discussion is also about our climate goals, because you cannot talk about fighting climate change unless you are also talking about land-use patterns and having less carbon emissions from the transportation sector. Finally, this discussion is about the next generation and whether our kids are going to be able to live in the communities where they grew up. It is about real people. For too long have political leaders been nipping and tucking around the edges because the heart of housing issues are too difficult to tackle and there is no such thing as a short term solution.
I think we need a new approach to housing because what we have been doing has not worked for the past 50 years. For the last half-century, we have looked at the negative environmental impacts of housing without the positive. We look at all of the negatives: school impacts, water supply, and traffic. We fail to look at the impact of not housing. When the state ended Redevelopment—instead of fixing it to focus on affordable housing—that was a huge step backwards for the state.
We have created obstacle after obstacle and pretended that if we do not build, the people will not come to California to participate in our amazing cities or dynamic economy. Even as San Francisco downzoned dramatically in the 1960s and 70s, and then LA downzoned dramatically in the 1980s, people have still come and the population has still grown. People don't disappear just because you build less housing. So, you get explosive housing costs, overcrowding in units, and all of the problems you see today. A recent estimate put us at a 4 million home deficit in the state. Even though we are growing by 100,000 homes every year, it is not enough.
I came to San Francisco in 1997. I was defending low-income tenants during the first dot-com boom in the Bay Area, and I saw the carnage when people were being evicted and had nowhere to go. I was then the president of my neighborhood association, and I began to wonder why we needed to have 50 community meetings to build an apartment building that is completely within zoning. I wondered why it took five years to get some approved when it was within zoning, and it just did not make sense to me. Then, I went on to serve the San Francisco Board of Supervisors for six years during a period of housing cost explosion. The average rent in San Francisco for a one-bedroom apartment is $3,500 today. It is constantly getting higher throughout the state, but it is crippling our cities.
I understand that we have this debate between state and local control. As a former local elected, I am a big believer in local control in a lot of different ways. But local control is not biblical. When you look at how we operate in California, it is case-by-case and depends on the issue. Whether the state or local government takes the lead on the issue, the goal is to get good outcomes.
For example, take public education. If someone were to come in and advocated that the state should get out of public education, and school districts should be able to decide how many days a year they educate their kids, what subjects they teach, whether they have credentialed teachers, you have laugh them out of the room because we set state standards. Public education is so important to our state's future. Housing is an outlier where we have basically said that it is essentially a local concern that local communities can decide whether or not they want to build any housing at all. Maybe it does not work any more. Maybe it creates a race to the bottom where you have communities that over an 8-10 year period produce essentially no housing. These decisions put us in the mess we are in today.
I do not advocate a state takeover of housing policy. I am advocating at looking at the balance where the state sets basic standards that are enforceable and local communities control is within those standards, just like public education. Last year, we passed 15 bills, which increased our investment in affordable housing.  I was proud to have co-authored some of the bills.
As this horrible federal government continues to disinvest from our most vulnerable communities, we need to continue to invest in housing and protecting our residents. I am a supportive of strengthening rent control going forward.
Last year, we also reformed the process with my housing streamlining bill SB 35, which also address communities that were not meeting their housing goals. We established that inclusionary zoning for rental is legal in California and overruled the Palmer decision, but the job isn't done when 97% of California communities are not meeting all of their housing goals. We have more work to do. A couple months ago I introduced SB 827, which addresses what is a pretty straightforward issue that many cities—including my own—often ban small and midsize apartment buildings near public transportation.
That is what it is about. Communities have said we are banning small and mid-sized apartment buildings near transit, as well as single-family homes. This bill aims to create more density around our transit network. We have fewer people living in low density zoning around public transportation right now. These areas are exactly where we should be putting housing if you are serious about getting more people on transit, reducing gridlock, reducing carbon emissions, and giving people the option of driving less.
When you have more single-family zoning around transit, you are saying very few people are going to be allowed legally to live within walking distance of transit. Ultimately, you're forcing more people to drive, pushing people into long often crushing commutes and increasing carbon emissions. The solution is for more people to live near transit.
Very-low density zoning around transit also undermines our quest for more affordable housing. With low density zoning comes no inclusionary housing, because typically there's a threshold. It might be 10 or 15 or 20 units to trigger inclusionary housing or in the case of Prop JJJ, the type of buildings you don't get inclusionary. It also means that for nonprofit affordable housing developers looking for parcels, they can develop low or moderate-income housing that they cannot do on a parcel zoned for a single-family unit. Although detractors will say that this makes the parcel more expensive, right now many of these parcels cannot even be purchased because you cannot build multi-family dwellings on the land.
What the bill does is provide that within a half a mile of a major transit hub like a subway station a rail station, whether it's an LA metro station or it could be a CalTrain or Muni Station in San Francisco, you can build typically four to five story buildings 45 or 55 feet in height. The bill aims to not limit the density, but it aims to make these 4-5 story wood-frame construction dwellings feasible. 
When we talk about the buildings being built, a lot of times we have this dichotomy that is either build single-family home or build more of a high-rise that's going to be steel construction. Steel construction is the most expensive kind of construction and will make the project much more likely to have to pencil out at a luxury level. Again, we used to build these four or five-story buildings all over. With a wood frame, they are much less expensive to build.
A few things to keep in mind are there have been amendments made that completely defer to local inclusionary and local demolition controls. If a community bans or restricts or requires a special process for demolition and different communities take different approaches—that will apply.
Take the Bay Area for example, will be different and will be completely respected in addition local inclusionary rules. The local rules will apply so when you make an apartment denser, then you are talking about more inclusionary or in the case of Prop JJJ, other labor standards to follow.  We want to allow local communities to continue to take creative approaches and so we respect Prop JJJ, and that is going be deferred to in this bill.
Additionally, the bill allows a developer to put parking into a building. Our bill states that a local community cannot require that buildings put parking in these transit adjacent buildings. Parking significantly increases the cost of construction. The bill allows the use of objective design standards. The bill does not change the approval process—the process that exists today, whether CEQA or SB 35, will be the process going forward.
We are working on a tool that will allow people to see visualization. But just as a note about these data visualizations, a lot of times what it does is see your city with a big blob of an impacted. It does not overlay with existing zoning, and sometimes you know the area is impacted. The nuance does not translate, and what we are hoping to do will not change things overnight. This will be a gradual change over years, and frankly decades, because you have to have an available parcel and a financing plan.
We've been talking with many groups, including members of ACT-LA and other LA and Bay Area groups. The bill was introduced about 60 days ago and we are likely to have our first Policy Committee hearing in early April. We made a series of amendments last week in direct response to feedback that we received. The next set of those will probably happen as part of the committee process. 
Laura Friedman: If SB 827 were imposed, would a city be able to say that anything taking advantage of building over 10 units had to require inclusionary zoning? Could they make that specific to the districts under this rule? 
Scott Wiener: The city could apply its inclusionary rules' general application to these projects. If a city said that, say, 10 percent of units have to be affordable to a certain income level, then that would apply at a larger scale on these buildings. It would bring buildings that are currently too small zoned—say, zoned for single-family and not currently part of inclusionary—into the inclusionary program.
If a city decides, as LA has sort of done, to do it differently in different parts of the city, that would also apply. Whatever the underlying inclusionary rules are in a city—whether it's a blanket percentage over everything, or a Measure JJJ-like system, or different percentages in different neighborhoods or for different sized buildings—however the inclusionary program is structured, that would apply to these, the same as it applies to existing buildings.
Laura Friedman: Members of the Redondo Beach City Council and the mayor have a question: "Density is the key issue where housing is and where jobs are, and that creates traffic. Redondo has density but no jobs. We have Section 8, retirement, and all types of housing. None of your bills address the issue of schools, infrastructure, and jobs/housing ratio." They want to know how your bill would help them use their local control to balance all of that. 
Scott Wiener: The bill doesn't require zoning for commercial or for jobs. Communities have different strategies for how they try to achieve jobs/housing balance. Some cities have linkage fees; some cities have requirements for commercial development. Those would still apply. Redondo Beach is actually minimally impacted.
I have a different bill, SB 828, which reforms the Regional Housing Needs Assessment. Currently, when we assign housing goals, it's very politicized. Communities that have more political juice are able to negotiate down their numbers. Historically, communities that are wealthier tend to be able to negotiate down. For example, the city of Beverly Hills received a RHNA housing goal for an eight-year period of three units. Redondo Beach got 1,400 units; one of its neighbors got two, and one got 37.
We're trying to make sure that these housing goals at all income levels, including low-income, are based on actual population income projections, and that we also move away from some areas—like in the Bay Area—putting a lot of low-income RHNA goals into one community instead of spreading it into various communities. We want to move away from that and have a more equitable approach to housing.
Laura Friedman: When I ran for the Glendale City Council in 2009, housing was not one of the top issues my constituents came to me about. Today, housing is at the top of the list. It would be if I canvassed any part of Los Angeles.
Whether it is someone who is rent insecure, worried about their rent controlled building, or neighborhoods worried about what is going up around them, everyone has intimate experience of this issue. Too many are struggling with the rising cost of living that is driving them into poverty or onto the streets. I think all of us have had the experience of driving down the street and having our heart broken by what we see in our homeless residents. There is no one out there that is not impacted by this.
Last year, the Legislature had hundreds of bills trying to deal with the housing crisis. 15 bills were ultimately enacted, and the bills did three major things. They added funding to create affordable housing, subsidized housing, and workforce housing throughout the state. That is a permanent source of funding that was lost when California's Redevelopment agencies were ended. Redevelopment agencies had been about 80 or 90 percent of the funding for affordable housing before.
Legislation also strengthened rules relating to housing accountability, meaning that localities were required to add a certain amount of housing to keep up with the population growth. The rules had not been enforced for many years, so the legislation attempted to strengthen those rules. The last series of bills were aimed at protecting existing affordable housing.
I voted for all of those bills, but clearly none of them are going to solve our problem. We have to do more in the short-term and in the long-term. I have introduced three bills this year to help create more housing.
AB 2553 will help finance higher density for certain transit zones, only if cities opt into the program and only if those buildings provide a certain amount of affordable housing.
AB 2263 attempts to protect our historic building stock and encourage them to be converted into housing. It allows buildings that are listed on the Historic Register to participate in adaptable reuse without having to conform to today's parking codes. The reason a lot of our historic buildings have no one in them today is because they do not have parking lots. These historic buildings were built in the 1920s or 30s, and my bill would allow cities to make the decision to put housing or some version of retail in these buildings. Hopefully not a Trader Joe's and hopefully something with low parking use.
The third housing bill is AB 2782, which would allow for the positive impacts of a project to be considered on CEQA documents, instead of just the negative impacts. This would allow projects, as they are proposed, to have to quantify the negative impacts of not doing the project. It would cover the positive impacts of doing the projects. CEQA is a planning document meant to inform policymakers so it makes sense that positive impacts of a project should be considered as well.
Michael Manville: I'd like to start with the premise that we have two housing crises in LA. One is older than the other, and they are closely related to each other. The first one is that we have always had a lot of low-income residents who have struggled to afford rent. They have struggled because their incomes are too low, too volatile, and because we do not have a strong safety net—particularly when it comes to housing. We have not done a good job of moving affordable units into production.
So we have huge backlogs for public housing, huge backlogs for vouchers, and so as a result the vast majority of them are renting in the open market. They are renting market rate housing, and it is a struggle. Many become victims of abuse by unscrupulous lands because of our inadequate tenant protections, despite the good work of activists and protectors. Tenants often don't know their rights, and even when they do know their rights and they go to fulfill them, they find that the protections are not strong enough to protect them in reality. This housing crisis is not new and has not been addressed.
The second housing crisis is making the first housing crisis much worse. Over the past few years, housing across the board has gotten more expensive. So you are finding not just poor people, but middle class and working class people (and even some upper middle-class people) struggling to afford their rent. This has happened mostly because the demand for housing has gone up substantially.
Housing prices in California have gone up substantially because California is a good place to live, our economy has picked up steam after the recession, and because the millennials are moving out of their parents houses. The millennial generation is demographically one of the largest cohorts we have ever seen, and now they are moving into the housing market.
That big increase in demand has not been met by a sort of corresponding increase in supply.  We have not been building a lot of housing in the past decade, and so the price of the existing stock continues to climb. This has hurt almost everyone, especially people at the bottom of the income levels. As lower-income residents compete with more people for the same number of units, they are continuing to be pushed out. As data from the California Department of Housing and Community Development shows over time, from 1955 to 2015 the extent of our building in California has slowed down for both single-family and multi-family homes. LA is not an outlier in this. Nationally, production of multi-family homes has decreased.
The type of housing we have permitted in LA County from World War II to now has changed. In the past 15 or 20 years, we have a bimodal distribution of development that we are building very intensively in just a few places, while in most places we are building nothing at all. Where we are building intensively, there are more than 50 units in these large buildings. Over time, the LA region downzoned much of its capacity. More land has become single-family zoned land over time, and the vast majority of the region today is for single-family homes. Single-family homes are great, but in places where prices are rising they are inefficient uses of land.
People often say, 'well this is just what the market is, and therefore people do not want to live in anything but single-family homes.' I will say that the zoning really does play a big role in shaping what gets built. Zoning matters. You see this along Wilshire Boulevard, where you have a high-rise apartment complex up against a single family home. The land on Wilshire is very valuable, and although you have to be wealthy to live anywhere on Wilshire, you have to be much richer to live on a plot of land alone compared to a plot with hundreds of other people in a dense tower. The land is made less expensive on a per-unit basis when it's denser.
There are two consequences when you don't build. First, the price of existing housing rises because there are just more people who are competing for that housing. The second one is that when we do allow development, it tends to be very out of scale with what is around it. This new development becomes highly visible, it tends to be expensive, and because of our complex zoning it often requires the developer to get special permissions. All of those factors combine to make development seem unhelpful, illegitimate, and the cause of more city problems. This turns people against development. We actually do need development to get out of this. It is not the only thing we need right now, but it is something we need just to alleviate the rising price of existing housing.
If you look at a median rent for a unit that was built between 1980 and 1989 in LA in the year 2013, it was $1,269. By 2016, it was $1,424. That is a sign of a broken housing market. You have a 35 year old unit apartment should not be seeing double digit inflation in three years. In the rest of the U.S., the average apartment went from $905 to $906—a zero percent increase. Something has gone terribly wrong in LA.
There are more people for every housing unit, and people who want housing are clawing their way back down the income ladder. They are forcing middle-class people to move into working-class housing, and so forth. You end up with lower-income residents on the streets. Maybe it is AirBnB, but I do not think it covers the whole issue.
The second consequence is the luxury, high-end housing that becomes the output of our zoning and land-use regulations. For anyone like me who does think that we need to build more, the prevalence of the luxury apartments lead to invariable skepticism where people question how this will get us out of our housing crisis.
The obvious counterpoint is that every little bit helps, but there are two different points to be made. This development is an artifact of our type of permitting process. The process of entitlements can take years, and the few places where we allow multi-family development—or new development at all—the factors combine to get very expensive new buildings. Lenders will only lend for buildings that are going to squeeze every bit of profit out of the land.
Secondly, I understand people looking at luxury housing as to why our city is so expensive. But there is just not enough of them to be responsible for why the city is so expensive, and if you look at the census of million dollar single-family homes it is evident that LA is becoming a city of million dollar properties across the board.
New expensive is more likely to be expensive than old housing. Depending on the year built, 17-52 percent of units built after 2005 are valued over $1 million. Most of these are single-family homes.
The flipside is that most expensive housing is not new, and that is because we have not built much housing in the past decades. More than half of our expensive housing in LA was built before 1950.
There are two ways to produce expensive housing: build fancy buildings or just not built. The way out is to build more. If you build more, eventually the price does start to come down. Even if you don't believe that, prices will only continue to increase with the lack of building. I do think we need to have more development, but let me come back to this idea of two different housing crises to make a point that solving the second crisis (the rapid rise of housing costs Post-Recession) will relieve pressure on our most vulnerable residents suffering from the first housing crisis. It is not an entire solution for both crises, but we have a long overdue obligation to our most vulnerable residents that involves more affordable units, more vouchers, better tenant protections, and better enforcement. We cannot just build more without those on parallel tracks. I would say that if you don't build more, that the first housing crisis is going to get worse.
Laura Friedman: I've heard a lot that there is no shortage of housing, but that people are just holding vacant units, and if they didn't have those vacant units the rents would go down. Where are we with vacancy rates in Los Angeles? Is there any data? 
Michael Manville: It varies from year to year, but the Census puts us at about 4 percent, which is low. Sometimes you hear about how Downtown had a high vacancy rate—18 percent. I would put it differently: Downtown's vacancy rate is really volatile. Sometimes it's 18 percent, and then you look at it two quarters later and it's 7 percent. The reason for that is that Downtown is both very small and has a lot of building.
If you have a small area where a substantial portion of the housing is relatively new, you might have two or three buildings come online in one quarter. And the first day a building is open, it's 100 percent vacant. You can suddenly have 500 vacant units, and that spikes the vacancy rates. That's why two quarters later, the new stuff gets absorbed, the vacancy rates go back down, then new buildings come up and they go back up. That is a neighborhood effect. In our region, vacancy is very low. If it wasn't, we wouldn't be seeing this kind of price escalation.
Laura Friedman: Are you only seeing gentrification in areas where new luxury buildings are coming in? What is the chicken and egg effect there?
Michael Manville: It's hard to tease out. There seem to be prices rising right around where the new buildings are in Downtown. But prices have also risen really fast in Venice, and Venice has actually lost housing units. It could be Airbnb, but Airbnb—which I fully support restrictions on—is not new development. It's someone taking units off the market. We also see it in Echo Park and Silverlake. There are plenty of areas where we haven't seen new development where we have seen price appreciation every bit as fast as areas where there is luxury development.
That doesn't mean that there's no indirect effect in some neighborhoods when someone builds a luxury unit. If someone does suddenly go into a neighborhood that didn't have a lot of investment and puts up a fancy building, there probably is some sort of signaling effect there that says, "Rich person, you can come live here now."
The reason I say "probably" is because what we see in Venice and other places suggests that if that housing wasn't built, we can't rule out the fact that people would move there anyway. It's hard to say that the entire effect is the effect of new development. There is a chicken and egg problem, but I think it would be inaccurate to say that we're only going to see gentrification in places where we put up fancy new buildings, because we're seeing too much gentrification in places where we aren't doing that.
Cynthia Strathmann: I don't think you'll only see gentrification in places where there's new development, but it's likely that you will. That is why if you do new development, you want to be sure that you have some sort of anti-displacement measures in place around that new development.
I would also take a broader view of development. If you have an apartment building where they're going to kick out all the low-income Latino families, rehab the building, put whiter, richer tenants in it, and flip it—is that still existing construction? It's almost like a new building. And when we turn housing into hotel rooms or something else, it's like building something different there.
Michael Manville: That's a great point. When I'm talking about development, I'm talking about adding units. When a landlord decides they could make a lot more money [by flipping a building], oftentimes, that results in fewer units—because the landlord will kick a bunch of walls out to make the units fancier. You'll see a net loss of units to convert to short-term rental or condos. I'm thinking of new units: more housing here than there was before.
Laura Friedman: What about the unintended consequences of eliminating neighborhood commercial and retail to put in housing, which your bill might do?
Scott Wiener: The bill does not change the use-type zoning. An area has to be at least partially zoned for residential to count. If it's zoned industrial, only commercial, or only office, the bill does not somehow convert it into residential zoning.
In addition, if a community has a requirement in place for a parcel that it has to be one-third retail, let's say—communities sometimes will zone in commercial areas that they want to have ground-floor retail and housing above it—this will not override that. It changes height and density, but it doesn't change whether a community says there has to be a mix.