California's cap-and-trade program has been raising significant amounts of money to fund greenhouse gas reducing projects in the energy, water, and transportation sectors. In 2016, Governor Brown signed Assembly Bill 2722, authored by Asm. Autumn Burke, to direct the Strategic Growth Council (SGC) to administer $140 million from cap-and-trade revenues for the development and implementation of neighborhood-level transformative climate community plans. The SGC is currently on a statewide public workshop tour to engage communities on how to best fund projects that will reduce emissions, provide local economic, environmental, and health benefits to disadvantaged communities, and create further funding opportunities for private sector and philanthropic organizations. (Information on the Los Angeles workshop can be found here.) SGC Executive Director Randall Winston joins TPR to outline his vision for the new program.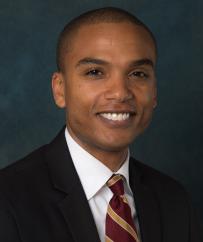 "Transformative Climate Communities is fundamentally different. We are using a place-based framework, looking at how we can think about energy, waste, water, job creation, and public health in a more integrated fashion. We hope to bring a holistic view to both achieve our climate goals and uplift these environmentally and economically burdened communities." -Randall Winston, Strategic Growth Council Executive Director
The Strategic Growth Council is currently hosting public workshops to present the Revised Draft Scoping Guidelines for the Transformative Climate Communities Program. What is the goal and motivating purpose of this program?
The vision for the Transformative Climate Communities (TCC) Program came from the Brown administration and later A.B. 2722 from Assemblymember Autumn Burke last fall, with the aim of encouraging disadvantaged communities to come up with their own plans to reduce greenhouse gas emissions while also providing other health, environmental, and economic benefits.  
Governor Brown's 2016 Budget had a proposal to spend cap-and-trade funds to transform communities through multi-benefit projects within the most disadvantaged parts of the state, as identified by CalEnviroScreen. A high concentration of those census tracks are in Fresno, other places in the Central Valley, and a large concentration are in the Southern California region, notably Los Angeles and the Inland Empire. 
This program is part of the California Cap-and-Trade Climate Investments, and is the culmination of what we have been hearing from stakeholders on how our investments can have greater impact. On the state side, the Transformative Climate Communities Program allows us to better coordinate and integrates our funding to maximize greenhouse gas reductions and multi-benefit investments. This would be looking at economic development and public health benefits as well.
A community can decide which greenhouse gas reduction methods suit it best, and combine them accordingly. A primary component for funding under this program is that projects be community-led.
To date, the SGC has been running the Affordable Housing and Sustainable Communities and Sustainable Agricultural Lands Conservation programs.  We've had a housing, transportation and agricultural land protection focus, and now we are looking at how we can expand to think about energy, waste, water, job creation, and public health in a more integrated fashion. We hope to bring a holistic view to both achieve our climate goals and uplift these environmentally and economically burdened communities.
Where will the SGC Transformative Climate Communities Program investments be targeted, and what are you hoping to learn in the planned workshops this month?
Last September, Governor Brown signed AB 2722 into law and in his signing message noted his interest in the investments serving the needs of the most disadvantaged parts of the state. Shortly thereafter, the SGC came out with our first proposed regulation for the program directing half of the funds to be awarded in the city of Fresno, twenty-five percent in the city of Los Angeles, and the other twenty-five percent to a recipient still to be determined. There are $140 million available. We had a public process for the proposed regulation, including workshops this past fall. We also released Draft Scoping Guidelines for the program in November 2016. 
These draft scoping guidelines serve as a framework for stakeholders and communities to understand how we hope to develop the program. As this is a new approach for the state, we are hoping to get as much public input from as many sectors as we can, in order to refine the guidelines and create a successful model that we can build upon.
The TCC program model is different from the program delivery model that the state typically uses and has gotten pretty good at operating. By that, I mean the model of disseminating funds with a prescriptive set of guidelines that directs applicants to put together a certain type of project. This is a more checkbox-based model with clear expectations of what the ultimate project looks like as well as the greenhouse gas benefits. It's the same whether for affordable housing, urban forestry, or dairy digester. It's a standard, and well tested, program delivery model.
What we are doing with TCC is fundamentally different. We are using a place-based framework, looking to outline a less prescriptive set of thresholds and requirements, where applicants can then use creativity in developing a plan to achieve greenhouse gas reductions and a host of other policy objectives. It is significantly more focused on letting the applicant and community define what transformation looks like.  
In the revised version of the Draft Scoping Guidelines released earlier this month, we state three goals for the program including maximizing greenhouse gas reductions, maximizing environmental and public health benefits, and maximizing economic opportunities and shared prosperity.
In these workshops, we are looking to solicit input from government, community-based organizations, the private sector, and philanthropic leaders on the program. 
Cap-and-trade, the program which funds the Strategic Growth Council's grant opportunities, is a market-based mechanism. While $35 million of funding for Los Angeles might result in a great project, it is unlikely to drive a $500+ billion dollar mega-region like LA.  How is the SGC trying to leverage the TCC program to drive private-sector investment? 
We are hoping to directly drive markets. In the proposed guidelines, we have a leverage requirement where applicants must leverage at least 50% of the funds. In a region like Los Angeles, we anticipate the leverage amount to be much higher.
Secondly, we are hoping that this is not just a one-time investment. Los Angeles has the highest number of most-disadvantaged residents in the state. So even though the $35 million is a small amount in the greater scheme of things, the need is great and this can serve as a catalyst for further investment. We hope that cap-and-trade will be extended so we can continue investments in these regions.
Additionally, we've seen in previous applications that the resources and partnerships that result from disadvantaged areas are often not as strong as they could be. Therefore, part of the charge of this endeavor is to build capacity in our most disadvantaged communities going forward.
By having the TCC program aim for more holistic community-based transformation, we are going to learn about new strategies to avoid displacement, provide access to prevailing-wage jobs, and increase educational and workforce training opportunities.
Elaborate on how the new TCC initiative differs from your existing Affordable Housing and Sustainable Communities programs. 
The TCC initiative is different in terms of how we are thinking about community engagement. In our proposed framework, we are envisioning a collaborative stakeholder process to determine the types of investments. Rather than with our Affordable Housing and Sustainable Communities grant opportunity—where typically a developer or city applies to build a relatively stand-alone project—the TCC initiative is seeking broad partnerships to address environmental, economic, housing, and transportation challenges facing the community.
By leveraging philanthropic and private-sector dollars, we are hoping to create greater and longer-lasting impact with our climate investments. These investments can include green infrastructure, water efficiency, etc., and we are looking for applicants to combine project types to maximize environmental and economic benefits.
We are also looking at workforce training and economic development as a component of the program. The program seeks to create a pipeline for further education and jobs for low-income individuals who are looking for work.
Our evaluation metrics for TCC are also different, as we will assess a host of indicators of a community's health and sustainability over time. In addition to greenhouse gas reductions, we are thinking about other long-term outcomes and the livability of the community. 
In developing this new program, what initiatives in other jurisdictions have you investigated and even learned from that informs TCC? 
At the federal level under President Obama, there was a suite of smart city initiatives that were launched. The Smart Cities, Strong Cities used a place-based model for investment in communities. Choice Neighborhoods also included funds for planning and implementation, again using a place-based framework.
More recently, the Natural Disaster Resiliency Competition, which was launched shortly after Hurricane Sandy, looked a building a multi-phase resiliency model for communities. Tuolumne County was awarded a grant based on the devastating impacts of the Rim Fire, and has had success bringing the Rockefeller Foundation and other philanthropy to assist in designing a more resilient future.
In Seattle, they have a created a Racial Equity framework as a part of their planning process. In hopes of reducing inequality, they established a process that inspired trust from residents and the municipality. This allowed them to work through difficult issues and determine how investment decisions were meaningful and authentic to the community itself. 
Lastly, if we entice you back to VerdeXchange next January, what do you hope to announce as the successes of the TCC program?
Get ready to apply to the second year! That will mean that cap-and-trade has been extended and that TCC will have been included in the next budget. We hope to have a successful trio of models that are engaging their respective communities and concentrating investment (with the help of some stellar partnerships) in Fresno, Los Angeles and one additional location. We hope to see the best of what neighborhood level transformation can look like.