TPR recently sat down with Mitch O'Farrell, the new councilmember of Los Angeles' 13th District, representing much of Hollywood, Silver Lake, and Glassell Park. O'Farrell, a longtime aid to now LA Mayor Eric Garcetti when he represented the 13th District, is familiar with the terrain, issues, and neighborhoods. In the following interview, O'Farrell both expresses a vision of how his district, and Los Angeles in general, will evolve in the coming decades, and prioritizes transit-oriented development and revitalizeing the LA River.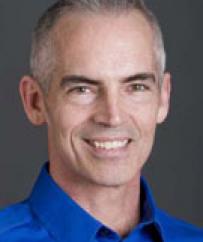 "Putting density on what is now a four-and-a-half acre parking lot in the heart of Hollywood, 500 feet away from a metro stop and adjacent to the freeway, is exactly where density belongs. The alternative is to fight placing density where it belongs so the pressures stretch into areas and neighborhoods that are special to us, and that's just the local concern." -Mitch O'Farrell
As the newly elected councilperson from the 13th District of Los Angeles, replacing now Mayor Eric Garcetti, please share with our readers what your policy priorities will be. 
Mitch O'Farrell: I care deeply about the look and feel of our neighborhoods. Most everything I do revolves around how people feel in the built environment of their neighborhoods—the look, feel, safety of the neighborhoods—and how we're going to grow as a city while not losing what is special about our neighborhoods. We can accomplish both with good planning, good land use, policy, and economic growth.
There was a bit of a revolution in the closing months of Mayor Villaraigosa's administration related to merging the Department of City Planning with Building and Safety. The rationale was that a merger would make the city's development process more efficient. Given your focus on neighborhood livability, where do you weigh in? 
I am all for increasing efficiencies, but I want to be completely sure and certain that reorganizing two departments isn't strictly for optics. Any consolidation has to bring real, verifiable change. I'm going to have to be convinced.
Some critics suggest that the merger of those two city bureaucracies misses the point, which is that there are no central goals regarding planning in LA, and efficiency is not a substitute for a vision of what the city ought to be. Your thoughts?
Over the years, in my experience – because I have worked on a number of community plans and design overlay zones—I believe that vision has always been part of those conversations. I also understand the cultural differences, and the cultural hurdles, within each department and the clash when the two get together. What we have to remember as a city family is that it is never about how we feel personally or how it affects us personally or even professionally. The first consideration has to be about what makes more sense for the general public and for the greater good. As vanilla as that sounds, that's what we should always base our decision-making on.
Hollywood, the center of your council district (and before you Mayor Garcetti's), now has a first generation community plan with aligned zoning. What was your experience with the evolution and adoption of Hollywood's community plan? Is it a step forward for planning?
I think it's more good than bad. It was something that was thoroughly vetted. The planning department did their due diligence on this one, and I know Mary Richardson and Kevin Keller, who are top planning professionals. I know that there were, some say, hundreds of community meetings, if you throw in a lot of little side meetings. The bottom line is that there were sufficient town hall and community meetings about this. I say this with confidence because I sat in on some of those meetings, especially in people's living rooms in the district where Kevin and Mary came and heard from smaller constituencies on matters of importance in their immediate neighborhoods. I think that the Hollywood community planning update was based on a very sound process. It's not perfect, but I think it was necessary. We don't want to be living with a 25-year old community plan to guide us into the future. I think it's a good guide for us.
As new, now-in-process community plans in the city go forward, some of our interviews have said community plans that include zoning and are reached through consensus provide certainty for more than 60 percent of development projects and thus are the best way to expedite development in Los Angeles. Is this true? Ought the focus of the planning department be on the adoption of more community plans?
I think they will. I just think there's momentum. We are maturing as a city. Over the last 30 years I've personally witnessed the move from a quasi-suburban lifestyle, even here in Hollywood, into what is a very urban lifestyle. You see it in our built environment and you just see it culturally as well. We're a changed city and our community plans have to not only keep pace with that, but to provide a vision for the future and future growth. 
Hollywood's Millennium Project is in the heart of your council district. Bring us up to date on this project's status.
It's a very interesting project, and I argue that we need to be very careful about where we put density. Putting density on what is now a four-and-a-half acre parking lot in the heart of Hollywood, 500 feet away from a metro stop and adjacent to the freeway, is exactly where density belongs. The alternative is to fight placing density where it belongs so the pressures stretch into areas and neighborhoods that are special to us, and that's just the local concern.
Beyond that, if we as a metropolis and as the second largest city in the United States don't carefully consider where density belongs, we're going to essentially add to urban sprawl because growth will come. Los Angeles is full of opportunity sites. We have surface parking lots in dense urban areas that do not provide the greatest, highest use of a piece of property. Then we have underutilized lots in our urban core, where good development belongs. The whole Millennium experience has been interesting. I would not have supported the project had I not known that the developers do good work. I did my research on this one. I would not have supported the project had they not come down in height because in the overall scheme of things, I don't think downtown Hollywood is ready for a 55-story building. So the taller of the two structures, once built, will be shorter than city hall. When you look at the downtown skyline you get some context on what that looks like. Now for Hollywood, that's still going to be very tall—I get it. It is a game-changer for Hollywood, but I think it is a reasonable scale and a scale we can live with visually. I think it's a pretty good development. 
The neighborhoods north of Franklin are extremely worried about that part of your district. What do you tell those people who are living with that congestion running up to the 101 Freeway?
I can understand it. No one loves traffic. I would use the word "hate." I hate traffic. We all do. Conversely, we live in the second largest city in the United States. Growth will come, and we also need to strengthen our economic viability.
Right now, even though construction is up and the economy is recovering, Los Angeles hasn't necessarily recovered as much as rest of the country and the state. As recently as a couple of months ago in Hollywood, where the Millennium Project will go, the unemployment rate was over 12 percent. We need jobs and we need economic development in the City of Los Angeles. I would ask people to be more reasonable in their approach and ask, "Do we live another 60 years with a surface parking lot at that location?" I don't think that's reasonable. Or would we rather have low-squat buildings that take up the entire parcel with no open space? Or would we rather have strip malls? It depends on what kind of development you want, and I would argue that in an urban environment, we need to have urban development that is reasonable and well-designed. I think this project is. 
Share your thoughts on the place and value of transit-oriented development in the 13th Council District and regionally. 
We desperately need transit-oriented development. I would love it if it stretched into the northeast part of my district and northeast Los Angeles, for that matter, because we need it everywhere. I'm very excited about the extension that will eventually open up at the museums along Wilshire Boulevard. To me, the fact that we're going to have a major metro stop at the confluence of many museums, including the county museum, is symbolic of us becoming a world-class city. It's terrific. 
Moving forward, we need to seriously look at aboveground mass transit and a light rail that doesn't have to be the traditional light rail that we see everywhere taking up such a large footprint. If you look at some of the international cities and even national cities, they're doing transit and light rail that doesn't have such a large footprint. We need to have transit that is in scale with our neighborhoods in Los Angeles, and I think we can do that. Once upon a time, we had transit running down the center of most of our major boulevards, and with new technology there is no reason we can't do something similar again that would minimally impact motorized transit. We need to have it all. Major cities that are world-class do have it all, and we need a more robust mass transit system. There's no question about it.
The "last mile" has always been a challenge for LA's young transit system. What are you thoughts about the "last mile?" 
It's really tough. For example, I live in Glassell Park and the nearest transit is the Avenue 26 Gold Line station. They've got a parking lot, but to get to city hall it would take me probably about an hour. To get here, where there is a transit stop at Hollywood and Western, it would probably take about an hour and a half. The psychology of the urban traveler is that they will not leave their cars unless they can get somewhere by mass transit that is pretty close to the time it would take to drive their cars. So we're not there yet. That's my measure. I think people will park their cars or live without them more often if we can shorten the time and the connections for mass transit. 
I am a huge believer in DASH circulators. If there was a DASH line that came down Fletcher Drive that could take me down to the Gold Line station at Avenue 26, I'd be on it in a nanosecond. But the city has been so broke for the last 12 years, we haven't rolled out any new DASH lines. Regarding the Millennium Project, I negotiated a DASH line out of that so we could have a neighborhood circulator to get people to the transit line. DASH lines should be designed to circulate around the transit lines.
Councilman Reyes had the LA River as his priority during his tenure. Is the LA River also one of your areas of interest?
Councilmember Reyes is a giant in the environmental movement along the river. He passed the baton to me as Chair of Arts, Parks, Health, Aging, and the Los Angeles River. It's a great honor, and it's of enormous importance to me personally. So much incredible work in planning and resource-finding has taken place at the river that we're poised to become a real river city. There's a very important feasibility study for which the decision will be announced on December 12. It is the US Army Corps of Engineers funding that we'll get actually for the first time to remove concrete from the channelized river near the center of the city. We eagerly await that decision. It's going to be the next and probably most important decision to face the river since the advent of FOLAR, the Ad Hoc River Committee, and the Revitalization Master Plan. It's a really big deal, and it's important for myself, my colleagues, and Gil Cedillo, the new councilmember in District 1. It's important to all of us that we get this right and we're very excited about this challenge.
The River Revitalization option chosen by the federal government, number 13, is less advantageous than number 20. Why? 
20 is the one that we want. That's the billion-dollar grant. It would combine most of the alternatives and give us the big bite of the apple. That's the one that we're all hoping for because it's the most ambitious, but we're ready for it. We're prepared, and we're going to get something. 13 is good as well. Whatever we're going to get will be very welcomed but we feel prepared with all the studying and master planning that we've done at the river, so we're pushing for alternative 20. 
Councilman O'Farrell, turning from the river to water management and conservation, have you been following national water policy discussions advancing the notion of One Water (The systematic consideration of wastewater, stormwater, imported water, and locally drawn water drawn as one system)? 
We've got to think comprehensively about water as a resource. We also have to think locally about what we can do with building codes and permeable parkways to replenish local watersheds. We are the most concrete-covered city in the United States, if not the world. So it's ironic that we have challenges with adequate water as a resource. It just kills me every winter when the rains come and we accommodate it right to the ocean through the channelized LA River. We need a series of reservoirs and bodies of water where we can collect some of that rainwater every year. We have the land. We can do much, much more, and we have to think about water. It's part and parcel of our growth as a city and our economic development. Without it, we'd die.
While you have just begun your first term on the LA City Council, you've been a part of the city family for more than a decade. How then will you align education reform initiatives of the 26 cities that make up LAUSD with the initiatives of the county board of supervisors and their related agencies—head start, childcare, parks, libraries, community services? 
It's a complicated mix of jurisdictions if there ever was one. I remember years ago looking at it all thinking, "We've got the supervisors and all these assembly members, state senators, city council members and congressional offices, so how do we get anything done?" My frustration—and the frustration with so many constituents—is exactly what I felt many years ago. That's one of the reasons I decided to join government because I wanted to play a role in making it all work somehow. I would base it on personal experience. My personal focus while working for former Councilmember Eric Garcetti was a deeply collaborative approach. I have set forth to formalize relationships with the LAUSD and all educational institutions in the 13th. I am the councilmember, so I am hyper-focused on the district.
With everything I do, I invite my partners. On the river, I invite the supervisory representatives to my task force meetings. These partnerships will be indicative of my service as a councilmember. At the press conference, we had my colleague Jimmy Gomez from the State Assembly. Senator Kevin de Leon was unable to make it, but he's also involved as a partner, as well as Adam Schiff. They are all involved in the river. Part of our sophistication as a region is that we are learning that we are better at partnering on issues of mutual interest.
What are some of the motions put forward in your first months in office that give our readers an indication of where your attention will be focused? 
Some of them have been land use-related. For a number of years, I've known the district really well, and I've always been concerned about some of the zoning in our hillside areas, that it actually encouraged demolition of significant structures, and encouraged an overuse of a small parcel of land. Therefore, I've put a hillside zoning motion forward to take a look at what's allowable in our R2 zones and the hillside areas in terms of density.
I've put in a motion to notify the public for 30 days in advance of any demolition that takes place. Right now you can get a demolition permit by right and just demolish without any notification whatsoever of anyone. I think that's a little bit reckless, and this isn't to put undue burden on developers or someone who wants to rebuild something, but it's based on a real life example of something very unfortunate that happened in Silver Lake a couple years back. A demolition permit was taken out for some very quaint structures that had historic significance but weren't registered, and over a weekend they were just demolished by right. This would require the property owner to post, publicly on the building and through the ether with our notification system, so they could give the public time to weigh in.
Lastly, in a year's time, what will be talking about differently than today?
At two months, I'm getting my feet wet. I'm getting into the rhythms, I'm getting my arms around the issues, and I'm getting more comfortable around the horseshoe. It has an effect. In a year's time, we're going to be talking about moving forward on some of these issues. You'll get a report on where we are with my small business reform, my affordable housing policy, and about runaway production. I'm doing some very worthwhile work in terms of runaway production in the entertainment industry.