On October 4th the Los Angeles Business Council hosted its annual Mayoral Housing, Transportation, and Jobs Summit at UCLA. TPR presents the following excerpts from the panel, Housing Plus Along Transit Corridors, moderated by Dan Rosenfeld and featuring Tony Salazar, President of West Coast Operations, McCormack Baron Salazar Inc., California Assemblymember Mike Feuer, and Housing Authority of the City of Los Angeles President and CEO Doug Guthrie.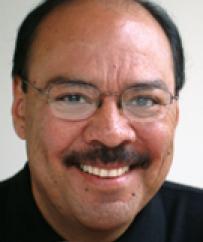 "People we house in affordable housing pay about 55-58 percent of their disposable income on two things: housing and transportation. So if I can put them into a house, into a unit, where it's affordable, and if I can reduce their transportation costs, think of what that does for that family. They go from paying 55-58 percent of their disposable income to paying about 33-35 percent. When they move into one of our units, they get a 20 percent boost in their income." -Tony Salazar
Dan Rosenfeld: Assemblyman Feuer, we are honored to have representing us in the Legislature; you are an individual with the highest possible intellect, principles, and effectiveness, who has brought home legislation after legislation dealing with exactly the issues we need to address in Los Angeles, transit being high on the list. I'd like first, before turning to Doug Guthrie and Tony Salazar, to welcome Mike Feuer and ask him to say a few words about where we go now re affordable housing and transit oriented development. What is Sacramento's role going to be in the wake of the Governor's decision on legislation, including... the vetoing of legislation to replace redevelopment. What happens next?
Mike Feuer: Thank you. I do have to say that everyone knows that Supervisor Ridley-Thomas is one lucky supervisor to have you on his staff.
When I was on the Los Angeles City Council I was a coauthor of the Affordable Housing Trust Fund, and after it was passed I was tasked with chairing the committee overseeing how the money would be spent. Then it got to the State Legislature, and I've had the privilege of working with many of you here, of course very closely with the Mayor, Richard Katz, and others, to get Measure R passed and now Measure J to the ballot. 
A few thoughts: first, there is nothing more important for our region than the next month in passing Measure J. It just has to happen. You're going to hear this a lot, I'm sure. In the nation, how many opportunities does a county have to infuse a quarter-million jobs into our region, 400,000 altogether, to transform, roughly over a decade, the way all of us live? No one has that opportunity except us, and we have to seize it right now. Everybody in this room has to have skin in the game in helping us get there because it's in our collective interest for that to happen with, I think, every ounce of urgency we can muster. 
So beyond the commercial for Measure J, let's talk about what it means, not just in terms of housing and jobs, but in terms of who we are as a community. So let's say some of the things that may be truisms but are worth repeating. First, if we were over the next ten years to create all these new transit corridors, it is obvious to all of us what the implications would be for the construction of housing nearby. I know the previous panel said we don't need housing above every transit station. I get that. But we also know that there is a model that works. Infusing all those neighborhood-serving services into those clusters nearby those stops is fabulous. The construction jobs created by that is the other economic impact. We all get that.
We also get the fact that even as we recognize that we need a better jobs-housing balance in our area, the more we have a robust transportation infrastructure, the more possible it is for people who do not live close to their jobs to quickly, efficiently, and in an environmentally-friendly way, get there, which has enormous implications for us in terms of quality of life, time together versus time on the road, and so forth. 
There's one more thing I'd like to emphasize, even though it's only said once in a while: we continue to be a very far-flung community, and although it's changing some, Los Angeles still is largely segregated along racial and ethnic lines. We are making some steps, but that still is true. The transit system that we can all envision, should Measure J pass, would enable us to see each other in a whole different light. We're all going to be together on those light rail lines, in those subways, on busses. We're going to be together and will understand each other more. I think that's a really important element of the fabric of any community. I know how we all talk about Portland as the model for everything good in urban planning, but I was in Portland recently, and I saw the very thing I just described happening on public transit lines there. We're missing that here. We can do better.
The last thing I'll say, Dan, as I leave the Legislature, notwithstanding the tremendous strides we are about to make in transportation, there still are some looming crises on the horizon with which we haven't fully grappled. The Governor, in his veto message regarding Darrel's bill, for example, says, "I really want to see more about how the elimination of redevelopment authorities is playing out across the state." We have some urgent crises, and with very little time. Given the potential synergy among things that are emerging, there is very little time to see how that plays out. I think we should collectively convey a sense of urgency to all of our decision makers in Sacramento in the next session, from legislators to the Governor, for coming to grips with what we deal with in the absence of a CRA here and elsewhere. We do not have time to wait.
Dan Rosenfeld: One of the senior statesmen of the community development and affordable and mixed-income housing world, and somewhat known and appreciated by all of us: Mr. Tony Salazar. Tony, you have, in addition to a resume that would take all day to summarize, focused recently on transit-oriented development within MBS. Maybe you could say a little about how you see your business priorities evolving in light of the Measure R and Measure J programs described earlier.
Tony Salazar: Sure, and thank you for your kind words. We're doing about 2000 units in California on just TODs, both in Los Angeles and in San Francisco. We started on our first TOD project at Hollywood and Western, before the Redline was even built. We were designated developer back when Jackie Goldberg was the councilwoman, and that's where we focused. Our company is in every major city in the US, and we focus on distressed communities. 
I'm not a native of LA. I moved here from Washington DC and lived in Washington and New York where I ran the East Coast business for the company. I never had a car and never needed one. I came here because I married a girl from Boyle Heights. When I came here, the first thing I had to do was buy a car. I'm not a great driver. 
Our company has developed over 17,000 units. We house and we manage over 50,000 people every night. Let me tell you three things that I've learned in housing people and trying to rebuild communities. One is decent, affordable housing—according to people's ability to pay; second is transportation; and third is schools. A combination of those three things, with some ancillary retail, will change people's lives, change communities, and rebuild cities.
Since we're talking about transportation, let me tell you why transportation is important. People we house in affordable housing pay about 55-58 percent of their disposable income on two things: housing and transportation. So if I can put them into a house, into a unit, where it's affordable, and if I can reduce their transportation costs, think of what that does for that family. They go from paying 55-58 percent of their disposable income to paying about 33-35 percent. When they move into one of our units, they get a 20 percent boost in their income. They're better off; their kids are better off; the neighborhood is better off. The retail stores have a better chance of success, and those things alone make a huge difference. 
Now when I built Hollywood and Western back in the 90s with Jackie Goldberg, it was a foreign discussion. There was no discussion. Even those running Metro had no interest in providing affordable housing to anybody. They wanted to sell their property to the highest and best use to people who would pay the most money. There were no development agreements, no zoning. For Hollywood and Western, when I went to get the zoning, it was two cars per unit. That's what I was being asked to build there, which was ridiculous. I wanted build a development with no parking, and I was willing to take the risk of housing people with no parking. Now we finished 900 units here, and we have another 750 units that were designated for development here in LA. I am still prepared to build affordable housing on the rail and at the station with the market requirements.
Now we just opened one up at MacArthur Park. One space per unit, but we gave a parking pass to every unit every month to ride the rails. I think we should put as many people as possible at a rail stop. We should reduce the number of cars. That's what they do back East, and that's what we need to do here to increase ridership. We have to put people on the right seat on the bus, and the right seat on the bus is at these transit stops. We need to put people there who are going to ride the rails. It makes all the sense in the world, it's the right thing to do, it's the smart thing to do, and our city will be better off. 
Dan Rosenfeld: Doug Guthrie runs the Housing Authority of the City of Los Angeles. What are the tools available in this economic and governmental climate to an organization like yours? What are your priorities? Where do you see your effectiveness in the next couple of years?
Doug Guthrie: I believe all of us have unique perspectives on these things. Mine is particularly unique where I came over from the Housing Department, so I can appreciate what Mercedes is dealing with and the priorities that she's placing with us. And now I can put my public housing hat on and talk about the resources that we can bring to support this type of policy. 
At the Housing Authority it's important to understand the impact that we have on the overall affordable housing community here in LA. We have two major components. One is the housing assets that we actually own, which are traditional public housing, as well as other affordable housing units, and we own about approximately 10,000 units of housing that we manage and maintain. Much of that is along existing transit corridors, and we need to figure out better ways of connecting our residents with transit opportunities. 
The other major component is the Section 8 housing program. We have a total of 47,000 Section 8 vouchers that we utilize on an annual basis. We have other targeted Section 8 programs to the tune of another 7 or 8000, and we also manage another 15,000 contracts of Section 8. So all told, we're serving nearly 200,000 of the poorest residents in the City of Los Angeles. 
Section 8 can be a terrific tool—it's not just for free-standing vouchers, but, particularly in the last few years, we've been utilizing Section 8 as operating support for permanent-support housing to address the issue of chronic homelessness, and other sorts of special-needs housing. We can set aside as much as 20 percent of our vouchers for that project. So it's an enormous tool, and it's slightly underutilized. 
I think we have opportunities to bring that to bear on important policies around transit in a couple of different ways. One is to preserve the existing affordable housing around transit. We have a lot of expiring new Section 8 contracts. We need to do a better job of making sure we don't lose those affordable housing covenants that already exist, both around existing transit stops and future transit stops. That needs to be part of the discussion here. 
Perhaps most importantly, I think, we can bring Section 8 to the table as a financing tool as part of an over-all, affordable-housing, mixed-income-housing policy that the city needs to have in place around development opportunities around transit. For example, we could decide to set aside Section 8 vouchers to be project-based for up to 20 or 25 percent of the units in new housing development that takes place. We could either target it towards very low-income and supportive services, or you could use it as part of a broader opportunity to do mixed-income housing. So it's one of the many sorts of financial tools that are needed to make these sorts of deals work on behalf of affordable housing and social equity. 
I see a significant role for the Housing Authority to play as part of the discussion about how we take advantage of these tremendous opportunities coming our way.