The passage of Measure R in 2008 made planning a world-class transit system for Los Angeles possible. Nearly four years later, Metro's plans are largely in place. Implementation, coordination, flexibility, and outreach remain the ongoing responsibilities of transportation planners at the agency. TPR sat down with Martha Welborne, Executive Director of Countywide Planning at Metro, to discuss her duties towards the Metro Board, project completion, and the people of Los Angeles County. Building Los Angeles' new transit system will take decades, and Measure R's seemingly reliable flow of money means that Metro will feature prominently in the purviews of local governments across the county for the foreseeable future.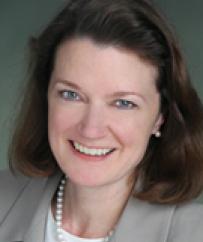 "As staff, we follow all the policies that the Board initiates and approves. They agreed to a cost control policy, so each project has a fixed budget now, and we can't deviate from that budget. We re-estimate costs all along the way through the design process, and if the estimate is climbing above the target budget the Board has a list of things we need to go through..." -Martha Welborne
Martha, we interviewed you during your first week on this job, almost two years ago. What have you learned since then?
I've learned that it's difficult wearing this hat. The responsibilities are huge, and the demands are endless—especially when people think you have money. It's difficult being on this side. 
You were recently invited to the Harvard Kennedy School of Government to describe your responsibilities at Metro. Share what you said and what captured the most interest.
What blew them away was the fact that Los Angeles has chosen to tax itself to pay for transit three times, in three different decades. We now have one and a half cents on every dollar going towards building the transit system, which for someone on the east coast was mind-boggling. First, they don't even know we have transit out here, and they think of Los Angeles as a car environment. But the fact is we have the second largest bus system in the country and a very viable and healthy rail system that is growing due to Measure R, the last half-cent sales tax that we passed back in 2008.
The Harvard students wanted to know how on earth a city known for its car culture chose to tax itself during a recession. I wasn't at Metro at the time that Measure R was on the ballot, but I know it was a very concerted effort with a lot of polling and mobilizing done. A grassroots group as well as a Metro group positioned Measure R in a way that would be effective with county-wide voters. I think its success lay in identifying the twelve transit lines and the specific highway projects, putting them on the ballot by name and location, letting people know that if they voted for this it would help them.
What precisely are your responsibilities at Metro? Your charge?
My charge is very specific: my group plans the transit projects; we work on the early stages of transit projects, not the highway projects. There are twelve specific transit projects, rail projects, identified in Measure R, and they range anywhere from one and a half miles to around ten miles in length. They're substantial corridors and important linkages, and they're throughout the county.
Measure R was a $40 billion, thirty-year sales tax measure coupled with two earlier tax measures. What precisely are the financial resources that fuel your Metro strategic planning?
Since it is a sales tax that is generating the revenue, it depends on how much people buy, but the estimate is $30-40 billion dollars over a thirty-year term. It doesn't all go to transit: some goes to highways, some gets returned to all the localities. Currently, we have 121 miles of rail transit and 103 stations, which includes subway, light rail, and the Orange Line in the San Fernando Valley. By the time we've built out Measure R there will be 236 miles and somewhere between 197 and 205 stations. We're basically doubling the rail system.
How will this investment in transit infrastructure transform mobility in metropolitan Los Angeles?
It will create an entirely different county—a much more livable, more mobile, and more socially equitable place to live. Every line that we build, ridership goes up. Even with small extensions ridership goes up because it makes the whole system that much more useable for more people. It helps them reach their destination, and certainly if it takes less time to use transit, people will jump on right away. If it takes more time and is less convenient—say you've got another three miles to go after you reach the train station—you're not going to take it. LA is a very big county—over 4,000 square miles—so we need as many modes as we can build. It's not all about rail; it's also about buses and circulators.
Returning to your Kennedy School lecture, you mentioned that a number of design students were present. What did you tell them your responsibilities at Metro included?
I told them my job is to make sure we build out Measure R and to protect and enhance the city while we do it.
I have a small army that works for me, and they are clustered in teams. They used to be organized by geographic area teams so they all worked on a certain part of the county and that team would be responsible for rail and highways and anything else that happened in that area. With the passage of Measure R we reorganized them to focus on the Measure R projects and we separated out a special Highway Unit. There is also a separate unit that does the long range planning work, the 30 year out review, and many other tasks. Right now the planning, so to speak, is already fixed, and it's these twelve projects. 
The first three are the Crenshaw Line, which will be a light rail line that starts at Exposition Boulevard and goes down toward the airport, connecting to the Green Line. The second one is the Regional Connector, which is also a light rail line, but it's mostly below ground. It will connect the Gold Line to the Blue Line right through the heart of downtown. The third one is the Westside Subway, which will start at Western Ave and will go west under Wilshire Boulevard just past the 405 at Veteran.
What are your responsibilities for each of the three corridor projects?
For each one we first conceptualize the corridor and where the alignment should go. We look at various alternatives, various corridors or streets. For the Regional Connector, for example, there were many different alternatives. Do we go through Little Tokyo? Do we go all the way up to Temple Street? What can be below grade, and what can be on the surface?
There is a lot of interaction with the community in selecting the alignments and in identifying station locations. Once we determine the alternatives worthy of study, they go into the draft environmental stage. If we plan to use any federal funds we're not only running through CEQA, we're also running through NEPA. We're completing one document that satisfies both. My group handles this all the way through the final environmental approval including FTA approval.
Share more regarding Metro's Regional Connector and its importance to the system and to the region's mobility.
The Regional Connector's final environmental document was issued to the public on January 20th, and there was a 30-day review window before our board could choose to act to certify the document. Now there's a lot of attention on the project, especially on the Flower street corridor but also in Little Tokyo.
Many object to the construction method outlined in the environmental document. The tricky part on Flower Street is that's the point where the new line will connect to the existing Blue Line station. The Blue Line sits on top of the Red Line, so it's a shallow station. Many of the buildings on Flower Street left a lot of tiebacks in the street when their parking structures were built. These are steel cables that anchored the early phases of the parking garage construction. No one at the time imagined a tunnel coming through there, and you can't just bore through these steel cables. The logical construction method is to cut and cover, where you cut a tunnel into the ground, put concrete planks over it, and then keep digging underneath.
What about the other two projects you mentioned? 
We just received approval from the FTA to issue the final environmental document to the public for the Westside Subway.  As soon as we get the document out, the public will have 30 days to review it before the board can consider certifying it.  It is a big milestone for the subway project.
And the Crenshaw Corridor?
The Crenshaw Corridor has its record of decision; it's ahead of the game. The final environmental review is finished, and the FTA issued a record of decision. It's now going out to bid for the design build team that will build the project.
All the station locations have been selected, and there are two that are designed as additional stations if funds allow. This depends on how the bids come in or on finding additional sources of funds. I really hope we can find a way to build the additional stations.
What does the board's debate on including additional stations after consensus had been reached and a budget adopted signal to staff and to the public about the approval process for stations on the other eleven lines? Here you have one of the three with a record of decision, and there's still uncertainty about budgets, the number of stations, and design responsibilities. If that happens exponentially for all of the twelve lines, what does that mean for Measure R and your responsibilities?
The interesting thing is the Metro Board is very worried about that too. As staff, we follow all the policies that the Board initiates and approves. They agreed to a cost control policy, so each project has a fixed budget now, and we can't deviate from that budget. We re-estimate costs all along the way through the design process, and if the estimate is climbing above the target budget the Board has a list of things we need to go through, which includes looking at shorter segmentation of the line, cutting out stations, value engineering, or finding some money within the same sub region from another project that is either not proceeding or has an excess of funds.
With Crenshaw, our cost estimates indicated that we couldn't afford the two additional stations that the Board wanted to add, so the instruction to us was to go ahead and design them and then see what happens when everything goes out for bid. I think the message is pretty clear from the Board that we've got to stay within the budget. 
Let's return to the scale of the challenges that are under your domain: twelve lines, twelve projects. How do you compare that to what's been done in LA in the past or to like transportation infrastructure investments around the globe?
It's huge. What we're attempting to do is double the size of the system. It's taken us twenty years to get to the point where we are now, and Los Angeles has done more than a lot of people realize. We're so large that even if we had the same number of miles of urban rail that Boston has, for example, it just doesn't go as far here. We have the same as (if not a little bit more than) Boston, but Boston is tiny, and we are just enormous. To build twelve more lines and to double the system is mind-boggling, but it's fabulous because it's going to transform the whole county and make Los Angeles that much more livable.
Major European and North American cities followed a hub-and-spoke model of transit. Talk about how the system that Metro is building and how new corridor lines will connect to one another.
Our city and county was basically built as a grid distorted by geography—distorted by hills, mountains, and the ocean. The whole system has its hub at Union Station, and it all spreads out from here. There are or will be intersections of the lines at various points throughout the county. When I started here the corridors were already established.
I've created one new division under me called System-Wide Planning because we're becoming a more mature system. With the build out of Measure R we'll be a very mature system, and I want to make sure the whole network works as a system. The corridors were drawn along areas of density or planned areas of density. I want to make sure that they're actually connecting to each other, making us as mobile as we need to be. With the passage of Measure R we can get the corridors built and we can layer them with this system-wide vision.
I also want to make sure we are interfacing bus and rail in ways that we might not have in the past. This agency was formed in the merger of the RTD and the CTC, and those two agencies had very different ways of thinking. There are the bus operations people, and then there are the rail guys. At the planning group we aim to bring people together, and we'll do that more and more with this System-Wide Planning group.
Let's now turn to Union Station, the system hub that Metro recently purchased. What's Metro's purpose for buying Union Station? Share the vision.
The goal is to own what people have thought we owned all along! We have the Red and Purple Lines coming in here, the Gold Line passing through here, and Metrolink and Amtrak connecting here.
I think it's critical for us to own the tracks and hub where they all join. It's a way of controlling our future, and it's a way of pushing the future of mobility of the whole region. We're about to undertake a master plan for the station. We're in the middle of the selection process; we had twenty-two wonderful teams submit. We're down to six shortlisted firms, and the proposals are due in this month. We hope to get going on the planning in the summer.
What do you envision for this transportation hub? Looking at hubs around the world, what inspires Metro's Board and staff? Are future plans now dependent on high-speed rail being built out?
We'll probably end up doing two plans: one with high-speed rail, and one without high-speed rail. One of the major questions in the master plan is how to accommodate high-speed rail here. It is no easy thing to fit in because those platforms are fourteen hundred feet long; a fairly full train on arrival has a thousand passengers on it. You don't just slip it in here.
Does it even fit? The high-speed rail authority has been looking at that, but as the owner of the property Metro needs to dictate where the tracks will go, if indeed high-speed rail happens. We can control whether they come here and where they go, but we can't control whether or not it's going to happen. We need another plan that points a future without high-speed rail in case it never happens. 
Washington DC, New York, San Francisco, among others, have transit hubs. Are they what you envision for LA's Union Station?
They're not because Los Angeles is different. A lot of those stations are right in the heart of a denser downtown than we have. Some people are thinking that we're going to build as much retail here as in Washington DC's Union Station, but we don't have the jobs and workers right within walking distance that they have. Will there be more retail? I'm sure there will be, but how much? I don't know. There are six million square feet of entitled space that's not built, so one of the questions will be what do we do with that? Should it be government use? Should it be hotel-housing use? Should it be commercial? There are lots of fabulous options. 
If high-speed rail comes in that probably tips the balance in a different way. If we do a plan without high-speed rail, it's a very different way of thinking of this as a destination.
Metro, through its investment in infrastructure, is obviously shaping the future of metropolitan Los Angeles. What then is your vision for Los Angeles fifty years from now? 
I can have my own vision, but at Metro we are clear in understanding that the cities do zoning and entitlements. It's an important distinction because each community has its own opinions about what should happen in that area. Neighborhood councils are very strong and the councilmembers take a leadership role. It is not our job to tell the 88 cities in the county what their land uses should be.
That raises an interesting issue: in the current fiscally constrained environment, many cities are doing away with planning departments. If it is local government's responsibility to plan transportation infrastructure, is it not increasingly true that localities have little capacity to do so?
One important thing we've done this past year was to create a TOD grant program. What we want to do is encourage cities to plan, especially if it gets them over a regulatory hoop. It's one thing to plan and explore a vision, but if it's not locked into law it doesn't mean quite as much.
This fiscal year we have $5 million in our budget assigned to the grant program. We've received the proposals; we've selected the winners; the MOUs are underway, and the TOD planning should be starting. The Board liked it so much that they subsequently approved additional funding for more TOD studies.
We recognize the needs that the cities have, and we're trying to do what we can to be supportive. However, we don't want to do the planning ourselves; it's not appropriate for us to do that. We can do the master plan for Union Station, but we're only planning for land we own. Are we going to think about linkages to neighboring communities? Sure. Are we going get the opinions of neighboring communities about how they want to link with Union Station? Sure. But the only land that we really control is the 42 acres Metro now owns.
What should the public focus on for the balance of 2012, related to the work that you and Metro are engaged with right now? What end products should they keep their eyes on?
I think the transit corridor studies and the environmental documents that are underway—they should focus on those. The communities through which those projects pass are very focused on them—the Regional Connector, Crenshaw, and the Westside Subway.
We're also in the alternatives analysis phase of the connector that will go to LAX, which is a very important link. We're working closely with the airport on that. We're also studying an extension of the Eastside Gold Line, and we're studying an extension of the Green Line to the South Bay. We're working with SCAG in studying what we call the 'West Santa Ana' branch, which they call the orange line—a connection into Orange County. And we're also looking in the Valley at some north-south corridors, both for bus speed improvements and transit extension.
The affected neighborhoods are well aware of these projects, and we are focused on outreach meetings and collecting opinions about where the corridors should be placed and where the stations should be located, as well as assessing environmental impacts.
TPR/MIR recently interviewed Congressman Earl Blumenauer, and he noted that Rail-Volution, a project he started in Portland, was once again, this year, coming to Los Angeles. What ought Rail-Volution conference-goers experience and learn from riding Los Angeles transit.
They will see a lot more transit has been built, and we're delighted they are coming here. We're planning a number of mobile workshops. We'll take people to ride the Orange Line in the Valley, take them on the Expo Line, and take them on tours of the construction underway on the Gold Line Foothill Extension or the Expo Line phase two. They're going to stay in Hollywood, and they're going to be blown away by how easy it is to jump on the subway and come downtown for mobile workshops here.
Lastly, has your respect government grown since assuming your duties at Metro? 
I respect how hard it is. I respected it before, but I think living with the fears and the sleepless nights, along with twelve projects, can change your perspective! But these are fabulous opportunities, and that's why I'm here.