TPR is pleased to present the following exclusive article by Ken Bernstein, a former editor of TPR and a Principal City Planner for the Los Angeles Department of City Planning, overseeing the Policy Planning and Historic Resources Division. As Angelenos grapple with the evolution of their city, Bernstein expounds upon several initiatives and plans driven by various City departments and the Department of City Planning in particular. What role does local government play in a city's reinvention? And how does a local government envision its public initiatives contributing to a positive urban environment?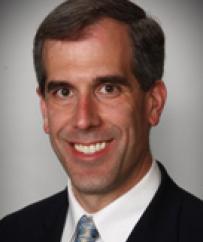 "Given the more sparse coverage of local planning issues in today's media landscape, many of these major initiatives have been proceeding all too quietly."
Every half century or so, Los Angeles reinvents itself around its transportation system. In the early 20th century, an extensive streetcar system focused energy in downtown Los Angeles and led to development of streetcar suburbs throughout the city. In the post-World War II era, the freeway system fostered large-scale suburbanization, cementing Los Angeles' image as a city of "sprawl." Today, an unprecedented investment in transit, through the 2008 passage of Measure R, a half-cent sales tax, gives Los Angeles the opportunity to reinvent itself once again. 
But is the city ready to seize these new opportunities to create lasting changes in the look, feel and form of our communities? During 2011, the Department of City Planning completed a major reorganization, under the leadership of Director of Planning Michael LoGrande, which established a focused Policy Planning and Historic Resources Division. The new Policy Planning team is now organizing most of its work program around the opportunities presented by Measure R – to move Los Angeles away from its single-minded focus on the automobile, and to reshape our communities near major transit stations. 
Given the more sparse coverage of local planning issues in today's media landscape, many of these major initiatives have been proceeding all too quietly. This article therefore seeks to lay out the key pieces of the City's long-range planning puzzle, circa 2012, and to provide a fuller sense of how these pieces are fitting together to reshape Los Angeles. 
The Foundation for L.A.'s Shift – the General Plan Framework
The first piece of this transit-based shift has actually been in place since the 1990s. Despite the common misconception that Los Angeles lacks any comprehensive plan, the City does have a detailed guiding vision: the Citywide General Plan Framework Element. 
The Framework, adopted by the City Council in 1996 and re-adopted in 2001, is a comprehensive strategy that provides overall policy and direction for the City's planning policies. It serves as the basis for updates of the City's 35 Community Plans, which guide how and where development can occur throughout the city. 
One of the Framework's central principles is to focus new development around transit stations – a strategy that was consistent with a previously adopted 1993 "Land Use-Transportation Policy." The Framework's transit-focused planning policies would allow Los Angeles to preserve the character and scale of its low-density and single-family neighborhoods. Other key Framework principles are to retain industrial land for job-generating uses, create design standards and guidelines to improve the quality of new development, and encourage mixed-use development along key corridors.
The Framework was originally based on population projections and economic forecasts to the year 2010; however, the City's actual population growth has proceeded at a slower pace. This has allowed the Framework's time horizon to extend well beyond 2010, particularly since its basic principles remain as valid as ever. 
TOD Plans -- A New Partnership with Metro
Ever since the Framework's adoption, the Department of City Planning has pursued opportunities to create transit-oriented district (TOD) plans around rail stations, but funding and staffing to implement these visions has often proved scarce. Now, with the Metropolitan Transportation Authority (Metro) fully embracing a partnership with local governments to ensure that land-use planning reinforces its regional system, the Department of City Planning has received a $3.1 million grant from Metro to support TOD planning at future Measure R-funded rail stations. 
The grant will allow the Department to launch a comprehensive program to complete and adopt 10 TOD station area plans within the next two years. Five of the stations will be along the Crenshaw line (at Exposition, Martin Luther King, Slauson, West Blvd., and the Century/Aviation station near LAX), with an additional five stations along the Exposition Line (at Venice/Robertson, National/Palms, Expo/Westwood Expo/Sepulveda and Expo/Bundy). 
Metro may make available future TOD funding for additional Measure R-funded rail corridors, potentially including the Regional Connector downtown and the Westside Subway extension.  We also hope to partner with Metro in addressing land-use planning around Union Station, providing better linkages between our regional rail hub and the Civic Center, Chinatown, Little Tokyo, El Pueblo and the Arts District.
The Metro TOD grant builds upon work the Department has already launched to  develop new TOD Plans around ten Blue and Green Line stations in South and Southeast LA., made possible through a Federal grant, Project RENEW, administered by the L.A. County Department of Public Health. This TOD component of the RENEW program aims to reduce the incidence of obesity, diabetes and other chronic diseases by creating walkable communities that encourage physical activity. The Project RENEW TODs are therefore providing improved pedestrian and bike networks, enhanced linkages between transit stations and local amenities, and new wayfinding signage, all with a strong focus on creating healthy communities. 
The Ingredients of a TOD 
All of these TOD plans will provide zoning requirements and incentives, design standards, pedestrian-, bicycle- and transit-oriented street standards, streetscape guidelines, and housing strategies. But the plans will not be "one-size fits all": each will respond significantly to its local context.  In some areas, this may include greater intensity of land uses. In others, the focus may be largely on creating new pedestrian linkages, enhancing the "public realm," or encouraging higher-quality design to foster a more vibrant, livable station area. Some TODs will aim to create new residential or mixed-use communities; others will focus on preserving and enhancing affordable housing, or on fostering new job opportunities through creative, 21stcentury industrial uses. 
Mayor Antonio Villaraigosa is an enthusiastic supporter of a transit-focused planning strategy and has made the creation of TODs a central priority for his remaining 18 months in office. The Mayor's Office is coordinating the multiple City departments that play a role in TODs, and will be keeping City officials focused on successful implementation of these new plans. 
Weaving TODs into the New Community Plans
The Department's work on finishing seven "New Community Plans" (NCPs) over the coming year is critical to implementing this transit-oriented vision.  Most of the Department's NCPs will be accompanied by Community Plan Implementation Ordinances (CPIOs) that allow for more focused land-use regulations and design guidelines, particularly near rail stations and along key boulevards.  In the South Los Angeles and West Adams-Baldwin Hills-Leimert Community Plans, the CPIOs will help implement previously-completed TOD "vision" plans that had never been translated into actual land-use regulations.
The Hollywood Plan – Myth and Reality
The Hollywood Community Plan was the first of the new plans to receive approval from the City Planning Commission, in December 2011. Since the Hollywood plan includes some changes in land use designations consistent with its identification as a "Regional Center" in the General Plan Framework, some critics have decried the "Manhattanization" of Hollywood. 
Such fears are significantly exaggerated. While the Plan does include targeted incentives for mixed-use development around subway stations, the majority of such development is anticipated to be 5-8 stories in height. The Plan contains new height limit provisions for much for central Hollywood, limiting sites for future high-rise development to those existing areas already without height limits, generally along the Vine St. corridor.  
The new plan reduces permitted density in many areas, and includes many protections for Hollywood's communities. It provides for preservation of existing open space, with restrictions on hillside development; policies to support the creation of new open space, including the "Hollywood Central Park" over the 101 Freeway; policies to promote new streetscape plans and boulevard improvement plans; and protections for Hollywood's remarkable historic architecture and diverse cultural resources.
The Hollywood Community Plan's land-use proposals are specific to Hollywood's position as a Regional Center – they do not represent an unvarying template for Community Plans in other parts of the city. The Department will also be completing New Community Plans for San Pedro, Granada Hills, and Sylmar over the next year, communities that are somewhat less connected to the regional rail network. These new plans will leave proposed land uses largely unchanged, and will instead emphasize retention of existing low-density neighborhoods, revitalization of lower-scale neighborhood commercial corridors, creation of new design standards, and protection of open space and unique local amenities.   
Transit-Oriented Specific Plan 
In addition to the TOD plans and the New Community Plan program, the Department of City Planning is also spurring transit-oriented development with strategic new Specific Plans which will go through public approvals during 2012. The Department has drafted a major re-write of the Warner Center Specific Plan, in partnership with a broad-based, 24-member Citizens Advisory Committee that has been meeting since 2006. The new plan will transform a center defined largely by 1970s and 1980s-era office parks into a more livable, walkable, and vibrant mixed-use center for the San Fernando Valley, linked to multiple Orange Line stations.
The new Cornfield Arroyo Seco Specific Plan northeast of downtown is another exciting TOD plan, aimed at spurring new uses adjacent to Gold Line stations, with linkages to the Los Angeles State Historic Park and the Los Angeles River. This TOD will not only provide for new residential development, but will also encourage creative new industrial uses and job centers aimed at attracting green technology and other clean industry. Even prior to passage, it has already become the nation's first public sector master plan to win certification from the U.S. Green Building Council as a Leadership in Energy and Environmental Design Neighborhood Development (LEED-ND) project. 
In Watts, the Jordan Downs Specific Plan, developed in partnership with the city's Housing Authority, would redevelop a key public housing site as a mixed-income community, with one-to-one replacement of affordable housing units, all with enhanced connectivity to the nearby 103rd St. Blue Line station.  
Reinforcing Transit-Based Planning through Citywide Policy Changes
The Department is complementing these station area plans, Community Plans and Specific Plans with several citywide policy changes to reduce Los Angeles' dependence on the automobile.
These include a new Transportation Element of the General Plan (now renamed the Mobility Element), which has not been updated since the 1990s. The Mobility Element, to be completed in 2014, will represent a comprehensive new citywide vision for transportation and mobility, emphasizing transit and TOD policies. The Element will embrace "Complete Streets" principles now required by State law – ensuring that the designs for Los Angeles' 6,500 miles of streets prioritize not just the automobile, but also pedestrians, transit riders, and bicyclists. Using a new "virtual town hall" format called "MindMixer," the department is engaging the public to share their mobility ideas for the Element in innovative new ways (join the citywide conversation at http://ideas.LA2B.org/). 
The new Mobility Element follows upon the City Council adoption of the department's citywide Bicycle Plan during 2011. The plan moves the city beyond its piecemeal approach to developing bicycle facilities, establishing three inter-connected citywide bicycle networks that will encompass 1,680 miles of facilities. Our department has remained engaged in guiding the plan's implementation, in partnership with the Department of Transportation, working together to establish 40 new miles of bicycle facilities annually.
With the leadership of City Planning Commission President Bill Roschen, the Department is working closely with the County Department of Public Health on a range of policy initiatives, particularly around TODs.  Building upon the health-based planning work from Project RENEW, the Department has recently been awarded funds, through the County's successful application for a Federal Community Transformation Grant, to prepare the first-ever Health Chapter for the General Plan Framework. This new chapter will link the City's land-use policies to public health outcomes, creating health-based policies that can help guide future TOD work and land-use approvals.  
Reinventing Los Angeles also requires the City to "raise the bar" in insisting upon quality design. Last June, the Planning Commission adopted Los Angeles' first-ever Citywide Design Guidelines to encourage higher-quality commercial, industrial, and multi-family residential development – development that better relates to streets, public space, and the surrounding commuinity – across the entire city. 
The Department's Urban Design Studio is spearheading the "Streets 4 People" program -- an effort to recapture under-used portions of public rights-of-way for uses other than the automobile. It is focusing on developing pilot projects that improve sidewalks, create mini-parks, and develop new bike facilities, mostly near transit stations. 
Protecting Historic Resources
As the Department works to reinvent Los Angeles for the 21stcentury, it is also protecting and enhancing the most significant buildings, places, and neighborhoods of 19thand 20thcentury Los Angeles. Our Policy Planning and Historic Resources Division better integrates the Department's Office of Historic Resources into the City's long-range planning processes. Over the past year, we have been completing historic resources surveys for 11 Community Plan Areas, through SurveyLA, a partnership with the J. Paul Getty Trust, which is Los Angeles' first-ever comprehensive survey of our historic resources (see www.surveyla.org). 
Staffing for the City's 29 Historic Preservation Overlay Zones (HPOZs), or historic districts, has been concentrated within the Office of Historic Resources for the first time, providing more focused and effective oversight of our most cherished historic neighborhoods. We have also now adopted Preservation Plans, with streamlined review processes and detailed design guidelines, for all 29 HPOZs.
Providing New Choices for Angelenos
As already noted, the new emphasis on TODs does not mean that Los Angeles will be abandoning its single-family neighborhoods, or that all Angelenos will suddenly want to live near a transit station. But fostering lively and attractive communities near transit stations is all about creating choice: greater choice of accessible job opportunities and greater choice from among a range of new housing options; choice to live in or visit neighborhoods that are walkable, bike-friendly, well-designed, healthy, and livable; and choice for those who prefer not to drive a car, or for those who want to drive just a little less often.
With Los Angeles' transit-oriented planning finally coming into focus during 2012, the puzzle pieces are starting to fit together to make these choices a reality throughout our city. 
Ken Bernstein, a former editor of TPR, is a Principal City Planner for the Los Angeles Department of City Planning, overseeing the Policy Planning and Historic Resources Division.