USC SPPD recently celebrated its 80th anniversary, which is an event worthy of note in its own right, but to celebrate the occasion, USC SPPD hosted a colloqium featuring a number of panels, including the following, which explored the concepts behind a healthy city. TPR presents the following excerpts from that panel, focusing on the exchanges between USC SPPD Professor Dowell Myers and Randall Lewis, executive vice president of the Lewis Group of Companies.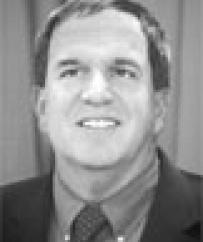 Professor Dowell Myers: Our focus today is how government, philanthropy, and business contribute to building healthy communities. Simply put, place matters. The place you live in shapes your health and the idea of a healthy community really involves so many factors all working together...Our first question: What is a healthy community?
Randall Lewis: We try to take a systems and holistic approach to health. We try to get the broadest definition of health-all sectors of the population, all ages, from before life and even to the end of life. Health means physical health, of course, but it's more than that. It is mental health; it's social health; it's environmental health; it's access to health care; and it's transportation to health care. It's a whole system that we have to work on. You have to take a very broad definition of health and you have to look at it as a systems approach.
Myers: What are the important planning lessons that we have learned recently about building healthy communities?
Lewis: There have been two lessons. The first is that, in essence, place matters. There has been a lot of research that has come out that shows where you live affects the way you live and your health. It can be things such as good food and bad restaurants-where you locate them. It includes communities designed to promote physical activity, or if you live in a community with a cultural program that support wellness. Place really matters.
What we've found is that in the built communities, like Downtown L.A. we're probably going to need very different strategies than with Santa Clarita or the Inland Empire. You need different strategies depending on where you are.
The second lesson is that prevention is always going to be cheaper than the cure. There is never going to be enough money-especially in California-to solve for true cures. It is inhumane to help people only after people are sick. It will always be cheaper to solve these problems up front.
Myers: David Sloane, a historian and an urban planner at USC, has written about the early 20th century and congestion in overcrowded tenements. The problem then was to get more air to people and to de-congest the city. And, by God, we did it! Today the new problem is one of sprawl and automobile emissions. All of our sectors-public, private, and non-profit-must contribute to building healthy communities. What do you believe, from your perspective as a new community developer, are ways in which sector silos might be broken down and contributions welcomed from all community stakeholders?
Lewis: Planning in L.A. is a difficult task, and we could use help in two different ways. The first is from an academic side (and this is an area that USC can evolve into a world leader in showing how this can be done). We need to know what to do and we need to know how to build the economic case that doing these things in advance is the right thing because it is cheaper to do it. The kind of things we want to know, like from Prof. Meyer, is who is living within our communities. We can't find a solution until we know specifically who is living there. We want to work with architecture and urban planning. We want to work with the engineers. We want to work in policy. We want to work to try to find all of the elements of health and research to help us with what to do.
The second thing, with the sector side, is that we would love to partner with the not for profit side, and the government side. No one sector can solve this alone; the problems are just too big. What we've seen in each sector is some agenda. I think working together on this instead of by a sector approach, is the right way to go. I think Kaiser Permanente is a good example of a company that is getting involved to help their community thrive.
Myers: How do we strengthen and invigorate our civil society and build, through the design of our communities, a greater concern for others?
Lewis: If we're going to get healthy communities, we have to work at the community level. If you want to get that civic engagement, it has to be done in the community. What we've done in the Inland Empire that has been very successful is that we have been involved in some public-private partnerships called Healthy Chino, Healthy Imperial, Healthy Rancho Cucamonga, and Healthy Riverside County. Those public-private partnerships are run by the city to get an assessment of the resources and the challenges of each community and try to get civic engagement at the community level. That has been a wonderful way to get healthy communities. That's the best way to get people engaged at the local level.
Myers: In times of intense fiscal constraint, how do you as a developer balance long term and large scale community planning with the urgent need for improving access for all to health care?
Lewis: The question is how can we allocate the resources in the most efficient way. We talked about multi-sector approaches, but one of the things we need to do between the business side and the philanthropy side, is to look within our own sectors and ask how we can balance these resources in a different way. I know in the counties and the cities we work in, a simple word from a supervisor, a mayor ,or a manager to say, "We care about health and it matters. Let's look into this" is going to make a dramatic change. We need to spend money in a responsible way...
Chino, Ontario, and Rancho Cucamonga are all going through an updated General Plan. As they are doing this, they are looking at their General Plans, not as zoning guides, but as operating models for their cities for the next 20 years. In all three of those communities, they are going to have a Health Element that will either be number one or number two on their priorities. At the policy level, just getting a nod from a mayor to say, "I want a Health Element," does affect policy for the next 20 years.
TPR: To supplement the panel discussion, could you elaborate on your assertion that "preventions are cheaper than cures." Share some of the plans that you've implemented in your planned developments that exemplify this point of view?
Lewis: We're working on a project in Chino, which is a master planned community where we've tried to design a healthy lifestyle for our community. We have tried to create a plan for walking trails. We've built gymnasiums and tennis courts; we've built ball fields. We have strong partnerships within the city, architects, and with a lot of non-profits. We're working with USC, which is a big resource.
TPR: Lastly, You mentioned that Rancho Cucamonga, Ontario and Chino are undergoing general plan updates that prioritize healthcare. Is this now typical for cities?
Lewis: Chino has already done it; Ontario and Rancho Cucamonga are doing it now. They're not looking to export it, but it's easily exportable. It helps in Rancho Cucamonga that the mayor just finished a year program at Harvard to study policy.