By Barry A. Fisher, Esq., Partner, Fleishman, Fisher & Moest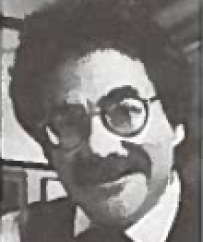 Barry Fisher: "The removal of street life from the streets and isolating it in segmented surrogates has left a vacuum of public space."
In 1974, the Los Angeles International Airport was, under a California Supreme Court injunction, opened to full First Amendment expression, including the solicitation of contributions. Now, after 23 years, on April 1, 1997, over vigorous opposition led by Council Members Michael Feuer and Richard Alarcon, the Los Angeles City Council voted to make it a crime for non-profit groups—whether political, religious, or charitable—to solicit financial support or sell literature at LAX. This new law, which will go into effect shortly, will bring back to Los Angeles the legal light over the concept of the "public forums"—the places people are free to go to express their views and seek support for their causes.
But beyond the legal battle lurk vital but little-noticed issues of land use policy—particularly the diminution of the public "free speech space" that is critical to democracy's survival. Land-use planning in recent decades has begun to address questions of environment, race, and social inequality that it previously had not squarely faced. But new pressing issues are presented by the junction of land-use and speech.
Increasing privatization of public space and the diminishing relevance of old-fashioned downtowns—the places most citizens once crossed paths—threaten to choke off the traditional forums in which speech has been required to be allowed. Robust free speech is democracy's life-blood and requires the oxygen of public pedestrian-flow space. Today, more value is placed on hermetically sealed, public appearing, but private space. As recently as 1981, the Supreme Court was still under the impression that the public street was the "place where people may enjoy… the company of friends and neighbors in a relaxed environment." Today, mostly everywhere, the place the Court described would instead be the local mall. 
The constitutional scholar who in 1965 coined the phrase "public forum", Henry Kalven, Jr. of the University of Chicago, himself described this principle in land-use terms. He called it a "kind of First Amendment easement" impressed on certain kinds of public property. Kalven took his cue from the Supreme Court's landmark 1939 decision in Hague vs CIO, in which the Court, also alluding to common-law property ideas, said, "Wherever the title of streets and parks may rest, they have immemorially been held in trust for the use of the public and, time out of mind, have been used for purposes of assembly, communicating thoughts between citizens and discussing public questions." 
Transportation centers—city gateways—have, since the most ancient times, been meeting places and centers for the exchange of ideas. Well into this century in the United States, ports and railroads served as the principal transportation hubs. Railroad stations were, scholars have noted, "truly [gateways] through which people passed in endless profusion on a variety of missions," and naturally became platforms for communication. The ports also grew into what another researcher called "information hothouses." At the immigration centers at the Port of New York, missionary and other similar organizations quickly established themselves. And there, the New York Bible Society reported in 1855, their members were "able to mingle with larger numbers of emigrants than they could meet in the boarding houses, in the streets, and on the wharves".
Today, airports have absorbed the historic functions of both railroad stations and ports. Airports receive vast numbers of people—tens of millions a year each. Airports like LAX and JFK are today's closest equivalents to Ellis Island. Few, if any, places compare with airports as access points for people wanting either to communicate or seek support for their ideas to "mingle" with others from a seemingly boundless variety of nationalities and cultures.
Another element is also essential. The post-World II period has seen an accelerating disappearance of usable public space. The newly emergent cities of the West, typified by Los Angeles, have led the way in this transformation. Los Angeles once had a downtown that actually functioned as a downtown—the core business and commercial area identified with the City itself, attracting people from all around the area, and dense in street life. But this is a Los Angeles unrecognizable to us now. These days, Downtown is "Downtown," another local label. Even within "Downtown," the newer constructions do not even want to be called buildings, but "centers" or "plazas" conceived as self-contained units. Shopping centers appeared early in this process to draw off pedestrian life, but whole artificial "cities" and "streets"—Century City, Universal CityWalk, Via Rodeo, and so forth—have been absorbed into the mix. Fake downtowns have been inserted into real ones, as in San Diego's Horton Plaza. These essays in ersatz urbanism provide, in Ada Louise Huxtable's words, "surrogate experience and synthetic settings."
The removal of street life from the streets and isolating it in segmented surrogates has left a vacuum of public space. The Supreme Court's 1939 anointing of "streets and parks" as the protected places for "communicating thoughts between citizens" nowadays looks positively quaint, for those are not the places that the people can be found. When it comes to space still owned by the public, airports are those places. In these days of backseat experiences, LAX and other airports offer the all-too-rare opportunity to meet and talk one-to-one with people of all backgrounds and walks of life. 
Airports have also become highly commercialized, and even self-consciously seek to take on the appearance of the kind of virtual streets and cities that are commonplace in the privatized sphere —here, though, in public space. "Main Street U.S.A." is how a trade publication described the current trend in airport concourses, places that are also being fitted out with quasi-urban appurtenances like art galleries, chapels, hotels, and offices to become "a miniature replica of… downtown." 
The ascendancy of airports as centers for individualized public communication intersects with the decline in the ability and willingness of governments to provide vital public health, safety, and welfare functions. The private, non-profit sector has been urged to pick up some of these responsibilities. It has responded as best it can, but to function effectively it needs constant financial support. Grassroots organizations, those that are among the most needed to deliver essential services, themselves need grassroots support.
These are not organizations that can afford expensive fundraising techniques like professional telephone solicitors, direct mail, radio and television, or billboards. Instead, whether from principle or practicality, they do it the old-fashioned way—going in person into public places to seek support directly from individuals. At airports, as anywhere else, the police enforce laws against fraud, assault, and other crimes that might occur. 
In the past these considerations have been raised mostly in the courtroom. But, while legal actions may seem inevitable, they are not the only or even necessarily the best approach. In fact, if planners and architects become involved at early stages, recognizing the appropriateness of expressive activity in airports and thinking about and building in provisions for it, expensive legal battles might well be avoided. For the private spaces that have assumed the role of downtowns, planners should consider affirmative steps to build in—and maximize—space for speech. Attaching such requirements to CUPs is one possibility. 
Twenty years ago, a trade magazine evoked the image of airports as "the doors to the community through which pass all manner of people and ideas." More recently, Helmut Jahn was heard to remark that he designs airports to be the equivalent of the public square. Jahn's image is apt. What remains to be done is to take it seriously and acknowledge that an inescapable function of the public square, and hence of modem airports as well, is the communication of ideas.