Reclaiming brownfields—obsolete, often contaminated, industrial property—is rapidly emerging as a critical element for economic revitalization of a city's urban industrial core and for reducing the costs of urban sprawl. Still at issue, however, are liability concerns and a complicated regulatory environment that worries the development and investment community.
TPR is pleased to present a roundtable discussion on brownfields, featuring representatives from city, state and federal government: Jim Hanson is the U.S. Environmental Protection Agency (EPA) Region 9 Brownfields Coordinator; Lillian Kawasaki is General Manager of the City of L.A. Environmental Affairs Dept.; and, Barbara Coler is the Director of the California EPA, Dept. of Toxic Substance Control (DTSC).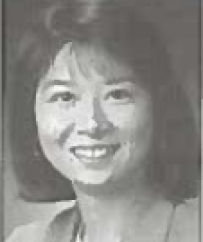 Lillian Kawaski: "If we want to continue to grow and prosper, we need to recycle our properties which have historically had industrial uses and are often left contaminated."
How do experts define brownfields for purposes of regulatory action?
Jim Hanson (EPA): A brownfield is an abandoned or underutilized former industrial or commercial property that has not been redeveloped due to a real or perceived presence of contamination. 
Barbara Coler (DTSC): Typically brownfields may have low-risk types of contamination. A superfund site, by comparison, tends to be a high-risk, high-priority type of site. In some cases, brownfield sites may also be high-risk, but typically, the contamination is not that significant. 
Are brownfields a significant problem in Southern California, and how many sites have been designated in the metropolitan Los Angeles area? 
Jim Hanson (EPA): The EPA doesn't officially designate brownfield sites. Brownfields range in scope from a comer gas station that has been abandoned because of a leaking underground tank, to a large industrial facility that may be contaminated. We estimated that there are thousands of sites throughout California, and hundreds of sites in Los Angeles. 
Lillian Kawasaki (L.A.): We have found that California EPA has, as of 1994, cataloged over 577 contaminated sites just in the City of Los Angeles, that were undergoing remediation or investigation. As Jim pointed out, we have potentially hundreds of sites just in Los Angeles that are contaminated, or perceived as contaminated, if we begin to examine smaller, comer sites, such as gas stations. 
Barbara Coler (DTSC): 
We have a state-level database with properties that are known or suspected of having contamination. However, we spent three years examining the database, and we know that some listed sites do not need to be there. From 26,500 sites when we started, we have narrowed our list to 4,000 sites statewide. We are actively working on many of those sites.
We are purposely not making lists of brownfield sites. Once you make a list, and call a site a brownfield, you automatically have a stigma on the site, and the development, real estate, and lending communities will redline those properties. That was one of the problems with our database. Properties listed—even if they were only perceived to have environmental damaged—were eliminated as potential investments. 
Lillian is right, however. There are hundreds or thousands of sites with contamination when you consider the smaller sites as well as the larger, industrial sites. 
Elaborate for our readers what the Clinton Administration's approach is for addressing local brownfield sites, and what methods/programs have been pledged or employed in California and L.A. specifically? 
Jim Hanson (EPA): EPA' s national program is divided into four main components:
The pilot projects, of which there are currently 40 nation-wide, with 10 more to be introduced in June. EPA is funding these projects for $200,000 per pilot city, with the funding directed toward the redevelopment agencies within the city. The goal for the redevelopment agency is to implement a brownfield program and examine creative solution for brownfield sites. This is our seed money to explore innovative methods for dealing with brownfields.
The second thrust is in the realm of liability and cleanup goals for brownfield properties. We are trying to deal with development and lender concerns about liability—about when the federal or state government will hold an investor liable for cleanup of a site. EPA has released a series of guidelines that deal with the technical aspects of cleanup.
The third thrust is in partnerships. We are working with states, cities and community organizations to build a common understanding of the problem and facilitate development of brownfields from a local level.
Finally, the fourth thrust is toward job and community business creation. The overall goal for EPA's brownfields proposals is economic revitalization within the community. 
Barbara Coler (DTSC): We are working cooperatively with the EPA, and we have a number of similar programs. Our efforts and initiatives complement the federal program. For example, one of our programs is a voluntary cleanup program, where proponents come in and are willing to remediate sites very quickly. EPA is working with us to explore how they can work with us to facilitate this type of voluntary program. Many of these sites are lower priority sites that EPA would not normally be interested in. 
We also seek to partner with cities, redevelopment agencies and community groups. In some cases, on specific projects, we partner with EPA, on the pilot projects. 
Lillian, what brownfield programs are contemplated or are being implemented in the City of Los Angeles? 
Lillian Kawasaki (L.A.): We have just entered into a cooperative agreement between the City of Los Angeles and the US EPA to fund a full-time staff person for one year to work in the City. The staff member will address brownfield issues and explore how to remove development obstacles and turn the sites into opportunities for economic revitalization. 
Working with Cal EPA Secretary Samas Strock and U.S. EPA, we are convening a multi-stakeholder process. We recognize that in order to address some of these obstacles, we need to streamline the multiple regulatory processes through which brownfields are evaluated and remediated. We also recognize that a major concern for developers and lenders is the liability issue, and this will be one of the primary focuses of our work. 
To that end, Bank of America, and L.A.'s Community Development Bank have committed to work with us on the liability issue. Our goal is to identify underutilized sites in the city with high economic development potential, where the sites can be cleaned up. Some sites will require public subsidy. On other parcels, the economic development potential for the site is greater than the cleanup costs, and private sector will develop those sites as entrepreneurial opportunities. We will also promote public-private partnerships. Here in Los Angeles, we have also been trying to work closely with non-profit community-based organizations to develop brownfield parcels. 
Clearly the development community is wary of the liability issue associated with acquiring or developing a brownfield site. How does the buyer limit their legal liability? 
Jim Hanson (EPA): Under the current federal law, the purchaser of a property may inherit the liability of cleaning up the property. Both EPA and the State of California have attempted to develop guidance which would address the liability of the purchaser. We are able to enter into "prospective purchases agreements," in which the purchaser would be absolved from any federal liability in the future, provided certain actions are taken. 
Other guidance documents have been issued by EPA. One set is directed toward the liability of lenders, who are interested making loans on brownfields properties in loaning on a certain site. The guidance documents that EPA has issued attempt to address problems created by the current Superfund law. Hopefully, Superfund will be awarded in the near future to fully address these concerns and provide certainty to developers and lenders. 
Barbara Coler (DTSC): We have similar guidance documents at the state level that limit the liability of prospective purchasers. Additionally, we are working with the bankers' association on a statutory change that would provide a limited exemption for lenders, fiduciaries and trustees under state law. We expect passage of that bill later this year. We already have a boilerplate version of this prospective purchaser agreement on our World Wide Web homepage. We invite your readers to take a look at it. 
We need to have some basic changes in our environmental statutes to address some of these liability concerns. The problem at the federal level is that this Congress has not been able to reach agreement on some of the changes needed for the Superfund law to specifically address these liability concerns.
There needs to be a shift of some Superfund responsibility from the federal to the state level. In the meantime, we are all trying to find tools that can expediate brownfields reuse.
Lillian, enlighten our readers on the degree of difficulty municipalities have working within federal and state brownfield laws and regulations? What legislative and administrative reforms will allow for local ingenuity to be employed in cleaning up local sites?
Lillian Kawasaki (L.A.): Administratively, we are seeing a close working relationship with the State and Federal agencies and more flexibility in the way in which brownfields are remediated. One area in which there is much improvement, and an opportunity for new jobs, is the exploration of alternative technologies for cost-effective cleanup. This is an example of changes in the regulatory process that do not require legislative action.
The lender liability issues, despite the help provided by prospective purchaser agreements, will need some legislative action before the development community's concerns are alleviated. I'm not personally hopeful that the Superfund Reauthorization bill will pass this year; there does not seem to be much agreement on how much liability the government should release from a property owner or purchaser. In the meantime, we need to focus on intermediary methods for limiting liability.
The other positive element is that as we work together at the federal, state and local levels, we will be able to provide greater certainty about the costs and timeline for the cleanup. This eliminates much of the uncertainty of financing and scheduling for development.
If we can provide more certainty to the process, and make cleanup similar to other infrastructure construction costs, such as putting in a storm drain or sewer connection, we are more likely to have conventional lender support.
Barbara, what is the status of similar legislation and rule reforms at the state level?
Barbara Coler (DTSC): AB 1876 creates a private site manager. This would allow private individuals to oversee investigation and cleanup on certain sites. We expect this program to be implemented in early 1997. It will be similar to a programs in Ohio and Massachusetts that have been successful.
AB 1248 in another attempt to spread out the fingers of California EPA's authority to oversee a cleanup and recognizes the ability of local agencies to oversee and certify cleanup. This is part of California EPA's effort to outsource much of our work. 
Finally, we have SB 1235, in which Cal-EPA and the Department of Toxic Substance Control have been working with the Banker's Association to develop a statutory exemption for lenders, fiduciaries and trustees.
Jim Hanson (EPA): Nationally, brownfields efforts have a great deal of bipartisan support. The problem is that there are a number of other issue surrounding Superfund reauthorization that do not have bipartisan support.
John Wise, a Deputy Regional Administrator for EPA, Region 9 offered the following policy observation: "The prevailing preference for Greenfields development in the suburban, rural fringe must yield to the compelling need to revitalize and rehabilitate the brownfields in the urban industrial core. To do this requires an understanding of the forces that currently shape development, and a reconciliation of developmental and environmental interests." Lillian, is he on target? Please elaborate.
Lillian Kawasaki (L.A.): As a mature, urbanized City, if we want to continue to grow and prosper, we need to recycle our properties which have historically had industrial uses are often left contaminated. Because of the high costs, the time delays, and the liability issues, there is a stigma on brownfield sites. Instead, developers will choose to develop in suburban areas. This is usually discussed as brownfields versus Greenfields.
By developing in the suburbs, the more pristine areas are being lost, while the City's infill areas are being abandoned and left blighted. This also adds to the continuing pattern of urban sprawl, which we know is not sustainable.
Five years from now, what criteria should be employed to judge a city's effort in dealing with the brownfield issues? 
Jim Hanson (EPA): You could evaluate the effort on a property-by-property basis to see what has been reclaimed. Alternatively, you could evaluate progress on a community level to see what sustainability goals, job creation, and economic development goals have been achieved. 
It will be difficult to measure the success as a separate segment of economic development. One of the biggest factors aiding brownfields de­elopment is the resurgence of the economy in general. We have seen a lot of brownfields development in the northeast and Midwest. If we have these infrastructure development tools in place, as California's economy grows, brownfields properties will be cleaned up and put back into productive use. 
Barbara Coler (DTSC): I echo Jim's comments. The term "brownfield" was coined when we were examining the northeast and Midwest. I think we have significant success in revitalizing a number of brownfields, even before the term was coined. I think we want to be judged on whether we have been a real partner in the economic redevelopment of cities and brownfields. 
Lillian Kawasaki (L.A.): I don't think that brownfields success should focus solely on cleanup and remediation activity. I think that we will be successful when we can clean up sites and put them back into productive use as part of a whole urban revitalization strategy. 
I think it is important for us to recognize the difference between economic development and cleanup versus revitalization. Economic development is a cornerstone, but there are other parts. We must revitalize these deteriorating areas and allow the communities to participate in the decisions that are made about the developments in their neighborhoods. The success of the brownfields initiative will be whether we have been able to redefine a different model for urban revitalization.