Since 1980 Brenda Levin, FAIA, President and Principal of Levin & Associates Architects, has been a leader in historic preservation across LA, establishing her firm as most adept at balancing historic intent and context with modern structure and renovation. Renowned for her work in the preservation and architectural redefinition of important historic landmarks, the Getty Research Institute has recently announced the receipt of an archival donation representing 40 years of architectural excellence and projects by Levin & Associates. TPR is proud to share this latest news from the Getty.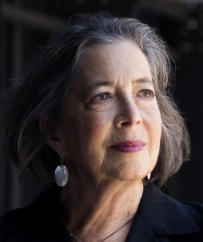 "If you look at the map of the projects Levin and Associates has undertaken since Brenda founded the firm in 1980. You see that she has embraced the entire region and left opportunities everywhere to encounter the meaning of this city. She's woven a fabric of dignity, integrity, authenticity, and accessibility into the landscape of these places. Each one is a revelation that makes you understand the worth of the whole."—Ed Krupp
"Los Angeles has often been called, unfairly, 'a city without a soul'- lacking not only a sense of history, but any sense of civic culture at all. Brenda has opted to preserve, to restore, and offer Angelenos the kind of common ownership and civic pride in their architectural institutions that residents of a great city deserve."-Zev Yaroslavsky
The Getty Research Institute (GRI) has acquired the work of architect and preservationist Brenda Levin and her firm Levin & Associates.
Levin is renowned for her work in the preservation and architectural redefinition of important historic landmarks.
Founded in 1980, the firm became well known for its innovative work in preservation and restoration of important Los Angeles landmarks, as well as new projects for major institutional clients across the region.
"The archive of Levin & Associates contributes to a growing collecting and research trajectory at the GRI which seeks to account for histories of conservation and preservation in the Los Angeles region and beyond," said Mary Miller, director of the Getty Research Institute. "Because this type of work necessarily intersects many forms of expertise, including material research, seismologic investigation, chemical analysis, and other forms of scientific study, this work will open up numerous productive threads for investigation and collaboration across the GRI and Getty as a whole. The archive will make important contributions not only to histories of many of the most important buildings in the region, but also to histories of architectural preservation and conservation more broadly."
The donation represents the full scope of Levin & Associates' professional activity, comprising historical drawing sets, research documentation, design studies and presentations, project drawings and specifications, reports, office papers, correspondence, photographic material, and digital files. These materials represent each of the projects that Levin has worked on since founding the firm, including important renovation/restoration projects for the Oviatt Building, the Bradbury Building, Los Angeles City Hall, the Hollyhock House, Los Angeles Central Library, Griffith Observatory, Wilshire Boulevard Temple, Dodger Stadium, Ford Theatres, and Grand Central Market, among many others, as well as new institutional projects for UCSB Art Museum, the Huntington, LACMA, Scripps, Pitzer and Occidental Colleges, and others.
Levin & Associates became well known for its innovative work in preservation architecture for important Los Angeles landmarks. This archive includes material representing all phases of the firm's numerous projects—from historical research to scientific investigation, and from design to execution—and includes additional archival materials produced by many of the original architects of the landmark buildings the firm later worked on. 
The archive will complement other collections that attest to the history of the city of Los Angeles. It will fill specific gaps, allowing the Getty Research Institute to better document the architecture of the late 19th and early 20th centuries in the city, as well as the specific transformation of Los Angeles between about 1980 and 2020 into a cultural capital. The archive will also allow the GRI to better tell alternate stories of buildings, laying out an important terrain for investigation that seeks to account for buildings' afterlives, i.e., the significant revisions, reconstructions, and reconceptualizations that happen after a building is first deemed complete. This methodological approach is in line with new historiographic approaches currently being developed by leading architectural historians in the field. 
"Throughout a career punctuated by prestigious honors and awards, Brenda Levin has expressed her creativity in several, conspicuous aspects of the architecture profession. She has deftly handled new designs as well as adaptations of existing buildings with a unique sensibility toward materials, techniques, and structures, always keeping in mind the users and the community," says Maristella Casciato, senior curator of architecture at the GRI.  
"The story of the fundamental urban transformations of Los Angeles after 1980 is one that has been little attended to among historians, scholars, and critics. The acquisition of the Levin & Associates papers will begin to importantly correct for this erasure, allowing us to better account for how the city reorganized its sense of self around its major civic monuments, new and old, in the period," says Gary Riichirō Fox, curatorial assistant at the GRI.
"Our archive represents 40 years of architectural projects which inform how Los Angeles changed its urban context by restoring and adapting its past and provides a unique view of the remarkable transformation of Los Angeles during those decades. It is a privilege to share our work through the Getty Research Institute and make it available for scholars and future generations," said Levin.
Levin grew up in the New York metropolitan area. She studied graphic design at Carnegie Mellon and New York Universities, receiving a Bachelor of Science degree in Graphic Design at NYU in 1968. She then pursued architecture at the Harvard Graduate School of Design, where she received her Master of Architecture degree in 1976. Soon after, she moved to Los Angeles to work for architect John Lautner, before founding her firm, Levin & Associates. 
The firm has received numerous awards from the American Institute of Architects, Los Angeles Conservancy, California Preservation Foundation, National Trust for Historic Preservation, and business and governmental agencies. Levin is distinguished as a Fellow of the AIA. In 2010 AIA Los Angeles selected Levin to receive the Gold Medal, which is the highest honor it can bestow on an individual.
The collection will be cataloged over the course of a number of years and then made available to researchers at the Getty Research Institute.