With housing affordability and homelessness top of mind for Southern California voters this election cycle, TPR interviewed LA Housing Department General Manager Ann Sewill to elaborate on the mission and responsibilities of her department in addressing the challenges. Sewill—appointed by Mayor Garcetti to lead the department in July 2020—responds to Ezra Klein's assertion in the New York Times that LA's approach to homelessness is "absolutely insane." Drawing from her decades of experience—as VP of Health & Housing at California Community Foundation, LA Director of the Federal Reserve Bank of San Francisco, and California Director of Enterprise Community Partners—Sewill addresses the difficulties and opportunities for moving the needle in the City's large and complex bureaucracy as well as shares her excitement for the passage of Measure ULA—approved by voters to provide approximately $800 million annually for housing production and homelessness prevention.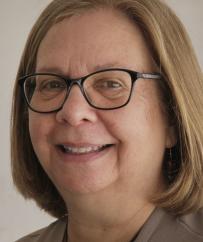 "We have 2,000 HHH units coming online between now and December 31. And that's because it took us a while to get the flywheel turning, but once you do we'll have another 2,000 in the first half of next year, and so on and so forth."
"LA, arguably, could be producing 10,000 units in the next few months, and it still wouldn't entirely fix the shelter problem that we all see on the street because homelessness is such a complex mix of housing problems, mental health problems, and substance use disorder problems."
"Honestly, it would be speculative at this point to say that the pandemic eviction protections were the reason why we saw less than expected increase in homelessness."—Ann Sewill
The LA City Council recently voted to adopt the housing department's recommendations for ending pandemic emergency tenant protections. Walk our readers through all that the council expects the housing department to deliver by January.
Ann Sewill: Let me correct one thing. The City Council did not vote to adopt the recommendations for ending the pandemic emergency tenant protections. Specifically, the council directed the city attorney to basically take one more lap—to prepare an ordinance that would end the pandemic protections that were not related to the inability to pay rent due to COVID.  The emergency moratorium covered a whole bunch of things: it stopped owner-occupancy related evictions and Ellis Act evictions; it stopped owners from evicting tenants if they added people or pets to their unit; it pretty much covered everything. After January 31, these various kinds of those no-fault evictions will also be able to be resumed again. 
The crux of it that everybody paid the most attention to was the inability to pay rent in part or in full due to COVID—that eviction protection remains with two different deadlines. It's on our website, but with regard to rental arrears that they may owe, there are two dates. Tenants may owe rent all the way from March 2020 through January 2023. They will have to pay some of that by August 1, 2023, and the rest of it by February 1, 2024. They have some time, under state law, to pay all the rent that was accrued through September 30, 2021. That will all have to be paid by August 1, 2023. 
I think that's really confusing, which makes it really difficult for people to remember. Right now, people are fearful of opening this tsunami of evictions, but not that many people added pets or parents or whatever to their unit. The bulk of the need was people couldn't pay their full rent. So, those folks will continue to have some protection. 
LAHSA identifies the pandemic eviction protections as the primary reason the city saw only a 1.7% increase in homelessness since the county last counted in 2020. What do you anticipate the ending of the eviction protections, in any form, will mean for the count of homelessness in the city of LA going forward?
I spend a lot of time with LAHSA and I do not remember any presentations about the science behind that statement. Honestly, it would be speculative at this point to say that the pandemic eviction protections were the reason why we saw less than expected increases in homelessness. It's probably one of the reasons. Other reasons may be that people left the city for other opportunities. Different things happen to people's decisions about how and where they moved. And I think the same thing could happen going forward. 
Yes, people could definitely realize that they can't stay in their homes because they have this big, unpaid rent bill or the owner wants to move in or whatever. We don't really know. I don't know if anybody studied for every X-thousands of evictions, you get X increase in homelessness in Los Angeles or any other part of the country. It would be a good thing to know that, but I don't think that science is known right now. So, I wouldn't want to speculate on it.
And what is the council considering with regard to Just Cause evictions?
Something that the council had actually started before the pandemic was to expand the Just Cause eviction requirements across the city. Right now, if you live in an RSO (rent stabilized ordinance) unit, the owner could only evict you for certain causes like at-fault, not paying the rent, breaking the rules, owner occupancy, or Ellis evictions. Before the pandemic protections, if you were not an RSO tenant, the owner could evict you because they felt like it. And so, this would expand the Just Cause requirements across the other 240,000 rental units that aren't part of the RSO. 
This is really important that the department recommended it. However, if an owner wants to evict someone, they can just raise the rent to some non-payable limit and the tenant will miss rent payments, and then the owner will be able to evict them. So, we also recommended that the council direct the city attorney to study the legality of and return with something to create an Economic Displacement Cause for eviction. If your rent increased in an amount exceeding the state's 10% limit, then that could be considered a Just Cause. The city attorney and the Housing Committee returned this week with these ordinances, there was robust discussion and it's still not ready—there still are some issues to be worked out.
What does this all mean for the housing department and your responsibilities?
With the RSO, for instance, we're responsible for helping to facilitate when people are evicted due to Ellis Act—there's a whole process where the owner puts the relocation payments into a trust account with a consultant that we work with. It hasn't yet been worked out what will happen when that process is extended to people who aren't part of the RSO. How much would we have to be responsible for handling is unsure. 
As tedious and boring and bureaucratic as it sounds—the RSO tenants and owners pay a monthly fee that goes to administer the RSO program. Those other 240,000 tenants would be free riding on that fee, which is not really allowed according to how fees work in the state of California. 
So, we'd have to figure out how that work will be covered. There are plenty of laws that require people behave in certain ways towards each other but don't have the city facilitating as the in-between. Whether we would be making sure that happened by facilitating relocation or just requiring it, still remains to be seen.
Did you know what you were getting yourself into when you accepted Mayor Garcetti's offer to be the General Manager of the Housing Department? What do that mission and work entail? 
Yes, I did. 
The housing department's mission is to preserve, protect, and produce housing at affordable amounts for all Angelenos. For instance, we have the whole Systematic Code Enforcement Program that goes out and looks at every single rental unit, regardless of its rent stabilization status. Then, we have the Rent Stabilization Program, which regulates the rents and preservation of the 640,000 units that were built before 1979. 
Then, we have the whole housing production and preservation program using federal, state or linkage fee money and land use incentive programs that the city has, like the Transit Oriented Communities program or density bonus. Once the developer decides to use those programs, the responsibility for enforcing that, documenting that, and helping answer the questions about how they find those tenants comes to the department. 
In addition to some of the systematic code enforcement responsibilities over the years, Building and Safety has handed off almost all of the responsibility for multifamily housing—except for issuing the initial permits—to the housing department. For example, the 27th Street explosion, where you've got a bunch of buildings that are damaged, it's up to us to go out and recommend that they be red tagged or yellow tagged, etc. So, I hadn't really realized that kind of crept over to the department until I saw it in action. 
Which has been more challenging in your career your time as an affordable housing developer: your foundation work or this public responsibility in the City of LA?
Definitely, the public responsibility in the City of LA is the hardest. It is the hardest to move the needle. 
In some ways, the stakes and the resources and the things that you're having an effect on are so much bigger—you're not just building one project or you're not just funding a set of grantees or you're not thinking of your grantees knowing how to push on something like HHH or different policies that you want to create; but, it's just so much harder to move the bureaucracy on everything that goes into making something happen in the city. 
I suspect I'm not the only one who would arrive at City Hall thinking "We do that? Okay, that's interesting."
You use the term "bureaucracy," which most of the public sees as a negative word, but you're in the belly of the beast now. Is there a redeeming quality to what you call the "bureaucracy" and making it work in a holistic fashion?
Our department has over 700 positions, of which 150 are currently vacant, which is a huge problem because bureaucracy is meant to be a stabilizing thing. People keep asking me if Measure ULA passes how are we going to staff up? We already had to staff up for Prop. HHH, and that's only $100 million a year. This will be $800 million a year. How are we going to do that?
Ezra Klein last month noted in the New York Times that LA's approach to developing affordable housing and ending homelessness is, "absolutely insane." What's your reaction? Is the coverage getting it right or is it missing the essence of what's going on?
Well, I think he's right and he's wrong. The way that people build any kind of housing in the state of California is complicated. It's difficult. Much of what Ezra talked about is the State of California's and the City of Los Angeles's set of requirements to build any residential project. Homes are definitely a part of ending homelessness, but they are not one and the same thing. 
A lot of his comments were that it takes too long and costs too much, which is true of almost any kind of housing production. We say we want a lot of housing and then we are really reluctant to de-weaponize CEQA. We say we want a lot of housing and then we adopt requirements that just make it much more difficult to make our way through the preconditions to getting approved. 
Is it insane? There's a complicated set of push and pull requirements in order to protect the environment, protect neighborhoods from displacement, and then there's a real desire to add more construction. 
The other thing that he sort-of touched on was the fact that we have all this layering of financing for affordable housing. We've got equity from tax credits, as well as three or four different sources of public financing—and that takes you an extra two years or so and is definitely tipping into insanity in terms of just how long it takes to align everything.  
One of my suspicions that is not necessarily data-driven derives from 40 years of doing this and watching what's happening—the department has 2,000 permanent housing units that are going to come online between now and December 31. We always knew that HHH was going to ramp up and then once it ramped, it was going to really produce those units quickly. "LA", arguably, could be producing 10,000 units in the next few months, and it still wouldn't entirely fix the shelter problem that we all see on the street because homelessness is such a complex mix of housing problems, mental health problems, and substance use disorder problems.
While we've been putting all this time and attention on how long it takes to build a unit and how much it costs, we've done nothing yet to increase the number of resources for people experiencing homelessness who need more care than can be provided at a ratio of one staff person for 20 in an apartment building. We need more locked facilities; we need more care beds; we need a whole lot of stuff. 
On that note, your department produced a seminal report last February about the alarming loss of board and care beds in the city and the county. Has the council taken action in response to that report?
What we said in that report was basically that the city's role in preserving board and care homes occurs in a whole bunch of departments—Building and Safety, Planning, Finance—because we don't have a Department of Mental Health that is actually providing the licensing inspections or the funding to the board and care homes. But, we do have the ability to streamline when board and care homes are getting money to make improvements that they need to not lose their license; we can streamline those things through Planning and Building and Safety. 
For instance, six-bed board and care homes have some advantages in getting their permits and their entitlements. We could expand that to 12 beds. One of the things we looked at was giving a different kind of business license tax to board and care homes. We got into the really super mundane of how we pick their trash up as though they were a business, which has gotten super expensive in LA.
So we have this whole laundry list. The City Council told us to go find the low hanging fruit and come back with a recommendation on the changes that could be made. I have an amazing staff person who has corralled everybody and is ready to come back with things from Building and Safety, Planning Department, and a few others. And then there's some things that are probably not the low hanging fruit that would be the next thing to do.
 Fundamentally the thing that will make board and cares not go out of business and expand them as a resource is that we have to change the roughly $39 per night MediCal reimbursement rate that is allowed under the state's MediCal program. There's a lot of advocacy that the city and the county and other cities could do with the state to try to change that. 
Elaborate on Measure ULA and the implications for the work you are charged with.
United to House LA was put forward by some of the same groups who did Measure JJJ, which produced the Transit Oriented Communities measure a few years ago: it's the Alliance for Community Transit LA, some of the labor groups, some of the equity groups and legal services groups. 
The way that they allocated the expected funds provides a certain amount for homelessness prevention, eviction defense, rent subsidies for seniors and people with disabilities, so there's a pot of money for that. It is super exciting because we really have nothing for seniors and people who are waiting in line for a long time for the Section 8 program, but they're paying 110% of their income for rent by putting it on their credit card. So, that will be huge to be able to have something quicker and easier to address that need. 
And then there's a certain amount of money for what is the more traditional leverage that we've been doing with our HHH money—our managed pipeline money—multifamily production for people experiencing homelessness for families, for seniors, etc.
And then there's a pot that's for more innovative things like preservation of naturally occurring affordable housing, different kinds of social housing, though we have to define what that means. It's different sorts of things that can be either addressed by the way things are owned or the way things are developed, or both. 
There's a really robust Citizen Oversight Committee, with a Tenant Council and some other features, that we're still figuring out. Fundamentally, it will take the amount of money that the city has to produce and preserve housing from affordable housing from about $100 million a year to about $700 million a year. And nobody knows exactly how much it will produce. It's estimated that it will leverage somewhere between $500 million to $1.2 billion and that would be a really big jump.
One of the really interesting and exciting things about United to House LA is that the amount of money generated from ULA exceeds the amount that can be leveraged, because it's not like the tax credit program is unlikely to grow enormously or that the state money is going to grow. Let's assume you can only send $150 million worth of locally leveraged projects up to the state, the rest of them you still have this whole opportunity to do unleveraged things—to be more creative and experiment to make things go faster, cheaper, better.
We're well aware that it's only faster, cheaper, better if 10 years later, the project is still serving the tenants that you wanted to serve well. That's always been the saving grace of the leveraged financing. By the time other sources get their hands on you, that project is going to look darn good, last for a long time, and serve people that are supposed to serve for decades because it's got reserves built in, it's got higher energy standards, and it's got developers who really know how to serve people experiencing homelessness. There's a balance in quality control for your intended purpose, but I'm confident we can achieve that locally 
How do you manage the department during the transition to a new Mayor for the remainder of the year? How do you manage chaos?
I think most people manage chaos one step at a time, making sure that you are being responsible about trying to push those decisions that need to be made now while being clear as you share information with the new incoming mayor—as soon as we have a better sense of who that is. Under Mayor Garcetti, we have a weekly cabinet meeting with all the general managers, and the general managers also have their own monthly meeting where it's just us and we say things to each other like, "How do we manage chaos?" 
At the weekly meeting, the mayor was telling us how incoming officials really wish that we as general managers would write a one pager about: what are the most important things that you do? What are the most important things that you need the mayor to think about in the coming period of time? And to really sort of try to distill it all down to that.
Housing is going to be super important on the new mayor's agenda. Housing and homelessness has been an issue for both campaigns. If I was writing that one pager without the resources that we hope that United to House LA might bring, it would be a slightly more dismal: "Here's the need and here's what we have to address it."
Somebody asked me recently, "With the resources from United to House LA, can you meet all the affordable housing Regional Housing Needs Assessment goals? 23,000 units a year?" I was like, "No, we cannot." It's just a mathematical exercise. Maybe it'll produce 6,000 units a year and we're already doing 3,000 units of covenanted housing, and that's incentivized, and another 2,000 units of subsidized housing. It's a huge help, but it's not going to get us all the way there. 
It will help to address a lot of the needs that we have particularly in building enough permanent supportive housing stock that we can have a way of moving people from interim housing to permanent housing right now. LAHSA is getting better about tracking where people go, when they leave their interim housing that LAHSA operates, whether it's A Bridge Home or tiny home villages, only 12% of the people are going to supportive housing. Most we don't know where they're going. Most leave at some point, and then they might cycle back in. 
We have 2,000 HHH units coming online between now and December 31. And that's because it took us a while to get the flywheel turning, but once you do we'll have another 2,000 in the first half of next year, and so on and so forth. And if you had those 2,000 units coming out every so many months, then it'd be a lot easier to say to  people who are on the street or coming into interim housing, "Here are some resources that are going to be coming on in the next few months. Let's do what we need to do in terms of getting your documentation ready and everything." There's an end goal as opposed to "we hope to find a place for you to live soon." It would just make the work that we're all doing around interim housing and everything a lot more productive.
What could the local media do to better share with the public the complex challenges that are placed on the city's bureaucracy to perform and what it takes in the way of resources to perform to expectations?
It's a really interesting question because there are members of the media who spend a lot of time tracking, for instance, the HHH pipeline tracker. Doug Smith at the LA Times probably could take over our data unit because he just really looked at that carefully and understands it. It doesn't translate into stories. And I'm not a journalist. I'm not an avid reader of it, but I suspect that it's, there's not a lot of story in "Yup, plenty more projects moved from this stage to the next"
I recently went to the groundbreaking for Lorena Plaza, which probably gets the dubious distinction of being the longest to come to fruition, the most challenged, the most CEQA lawsuits on a Metro site. It had neighbors that opposed it, a Councilman who delayed the process, etc. It's just really a challenged site and now it's finally it came to fruition and going to have 46 units. 
The ins and outs of housing production involves a huge amount of details and just a few sparkly moments that you can track. The huge amount of details are the time period where everybody's like, "Well, I guess nothing's happening. It must be complete fraud." 
I really hope that we can get some interest around 2,000 units coming out in two months. That's pretty good. How do we build that interest? To make people say "Oh, I guess maybe it is getting built." But that doesn't seem like a story.
Let's close with a personal question: Do you want - in the new administration - this job again? 
It would be very hard to walk away from the opportunity to help shape LA. When I took this job, the Mayor and I talked about having three goals. One of them was to really finish out Prop. HHH and deliver on all the promises that we have made. The second was to deal with the sort of financial existential threat that our accessibility lawsuit with the plaintiffs had become, where we have a judge threatening $100,000s a day in penalties due to nonperformance. And the third was really to try to change the culture of the department from, what the council members called the "House of No" to the "House of Yes, but I'm going to have to do these things to make that happen."
The HHH money is out the door, all the money is committed. Of course, we pay for everything at the end and so out the door means loads are closed and committed. We've got 132 projects in the pipeline, that are going to exceed expectations, it's going well. As the City Administrative Officer said to me on my first day, "Do not expect a ticker tape parade if you manage to pull HHH off. But, you'll have the quiet glow of satisfaction from the amount of units that you've got built." 
On the accessibility lawsuit, we have gone from 26% compliance to 92% compliance. We're working in partnership with the plaintiffs and the court monitor on everything. We're doing a great job on that. We're really trying to make it less confusing to all the architects and contractors that we're working with, and it's a lot better than it was. 
The organizational change takes more than two and a half years. It would be nice to be able to continue to work on facilitating the building of more housing.