The conclusion of California's Legislative session saw the adoption of ambitious new climate and energy legislation—including laws to set interim targets for 100% clean energy, regulate projects to remove carbon from the atmosphere and smokestacks, and approve buffer zones for new oil wells near communities. The aforementioned coincides with much of the State experiencing the dire effects of climate change and the health and resilience challenges wrought by extreme heat and wildfires. In this exclusive TPR interview, former California Air Resources Board Chair Mary Nichols, who was formally inducted this month into the American Academy of Arts and Sciences, assesses these new laws and more. Nichols, who also sits on the United Nations Expert Group on Net-Zero Emissions Commitments for Non-State Entities, reflects on the impacts of California's cap-and-trade program and the extraordinary significance of the Inflation Reduction Act for moving private capital off the sidelines in the global fight against climate change.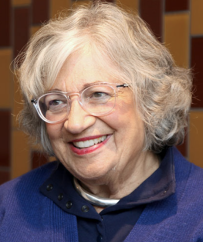 "Climate neutrality by 2045, once again, puts California on a par with other nations of the world... I think it's important that California again signal its status and its willingness to maintain the pace in spite of what's already been done."—Mary Nichols
Mary, the California legislature's just passed a climate package that provides funding and benchmarks for the state's ambitious emission reduction targets. Please share your immediate reactions to both the wisdom of what the legislature has just done and your thoughts on its strengths, and weaknesses.
Mary Nichols: It's exciting to see the Legislature taking these actions and doing it in conjunction with the very large spending package the Governor requested for climate action. It shows that the Legislature  is not just funding favorite programs, but taking a strong role in shaping the state program.
Last year they were stung by the criticism that they got from the California Environmental Voters and others for not having taken any bold climate action.
I'm not sure that there has to be a big bill every year or even every two years. But I believe It is important for California to maintain a steady  the pace of innovative policy activity because the benefits of having a strong climate program need to be refreshed—keeping the eyes of other states, cities and nations on what California is doing. This has been an important part of our overall climate agenda  since the original AB 32 in 2006.
Address the significance of codifying the state's goal of achieving carbon neutrality economy-wide by 2045 and the goal of 90 percent clean energy by 2035. You've been privy to decades of legislative goal setting; please put this legislature's accomplishments in context.
Climate neutrality by 2045, once again, puts California on a par with what the science demands and what the UN countries signed onto in Paris. I think it's important that California again signal its status and its willingness to maintain the pace in spite of what's already been done. Having taken a lot of specific actions that many have not taken, it's going to be more challenging for California, but we need to keep focused on the goal.
I know that there are people who said 100% should have been the goal for clean energy.  I think that the 90% target is a bit of a hedge designed to assuage the worries that somehow there won't be enough energy for all that the state needs. We've certainly seen what happens when—in Europe, with a war by Russia against Ukraine for example—that if there's a sudden fear or reality of loss of supplies, people react in a very dramatic fashion.
So, picking  90% instead of 100%  is a way  to keep that fear at bay and show that the state will be reasonable, which I believe it always would have been anyway.
Speaking of which, the legislature also approved SB 846, legislation that provides funding and authorization for the state to delay the retirement of its last nuclear plant, Diablo Canyon, for another five years. Appropriate?
Yes, but...I have to say, I don't always agree with Steve Lopez, but on this one, I do. I think they should have taken the time to look at the whole issue more thoroughly and potentially put some more conditions around it, but the idea that we give ourselves another five years of Diablo doesn't strike me as outrageous. It's a kind of insurance policy.
VX News does this interview with you as much of California is facing a truly existential heatwave that's seriously challenging the grid's capacity. Your thoughts?
The heat was predicted and expected.  Public health authorities and others gave practical advice. Many institutions opened up their doors at city and county facilities to provide respite for people who don't have air conditioning or who can't afford to turn it on. We saw a lot of good community action in the face of a new kind of  disaster, which itself was predicted, but unfortunately, we're now beginning to really  experience it. And prepare for it to happen again.
Elaborate on the utility reliability and resiliency challenges from heat that California faces, predicted or unpredicted. Are the CPUC, California Energy Commission, Cal ISO, and CARB prepared for this challenge?
I think the agencies, with strong direction from the Governor, prepared as you can for the short-term emergency. But climate change is an ongoing, slow-rolling emergency with flashes of disaster.
The approach the state has taken overall is to maintain its ambitious goals, keep driving forward for zero emissions as widely and as equitably as possible, and at the same time, be prepared to not forge ahead if there's a situation where they think that they won't be able to keep the lights on or the electrons flowing. I think they've managed through that so far brilliantly.
I know a huge amount of work by all the agencies has gone into having the plans and having the understanding of how things will work. When a situation like this happens, how the utilities will back each other up by having storage already in line in many instances, has been handled in a very competent, professional way.
The funding included in the legislation that is about to be signed by the Governor for climate, plus the Federal IRA's incentives, and the 2021 infrastructure law, promises a lot of money to address California's climate challenges. Is the state presently ready to receive and spend this funding wisely?
Absolutely. I think the need is greater even than the total amount that we will have, but having those numbers out there and having the resources to work with will also free up private investment, which sometimes waits on the sidelines to see what government is going to do. I think we've got a very good beginning of a war chest here. We will be able to put it to good use.
Of course, there's always people with different ideas about what the priority should be, but overall, it seems to me that there's quite good agreement among the leadership at the state level and coming from the Governor's office about what the priorities need to be.
You've been on the record in the past expressing concerns about the CPUC and its capacity to lead the IOUs under its purview. Are you more comfortable with where the CPUC is today than you were int the past?
I've seen them stepping up in a number of areas relating to both transportation and electricity. Frankly, I don't see that creating little escape hatches or allowing for new models of utilities that don't go through the PUC is going to solve any problems that we have. I am dubious about the efforts to piecemeal dismantle the PUC. I think they've got a good team, good leadership, and a willingness to dig in and make tough decisions and not just wait for events to lead them.
One of your many CARB legacies is the adoption and implementation of Cap and Trade. In the last few years, the latter has generated some criticism from climate progressives. Use this platform to give context to that program, how it's played out, and its future.
Before the state received the windfall this past year in taxes—which, as we all know, is a cyclical rainfall that is often followed quickly by serious shortfalls—the money that came in from the states allowances that were sold as part of the cap and trade program was the critical funding for all that California has been able to do in moving towards zero emissions fleets of vehicles, charging stations, and other infrastructure needed. It also funded other climate-related investments, including investments that were directly made in low-income and impacted communities.
That wasn't the purpose of the cap-and-trade program. The purpose was to put a cap on carbon emissions, which it has done successfully, and to allow for emissions reductions to happen in a cost-effective way that could demonstrate how putting a price on carbon was a tool that could be used. I think we've succeeded even beyond expectations in that regard. I would note that other states are now actually moving forward, in the absence of any federal mandate to do so, to implement parts or all of the California climate program.
I'm proud of what we did with cap and trade. I'm proud of it on its own, but also because it was always a part of a larger vision of how you could, at least in a state as big and diverse as California, make a real contribution to solve the problem of global warming.
Pivoting, Gina McCarthy has announced she's stepping down this month as President Biden's Climate Advisor. Could you comment on her contributions?
Gina is irreplaceable, but of course, someone else is going to have to step up to lead the implementation of the IRA and the executive orders that the President has put into place. He's already announced that he's bringing John Podesta on to do that, which I think is a brilliant choice. I'm delighted that John agreed to do it.
Gina has a unique set of skills as far as dealing with states and local governments and communicating with all sectors of the economy. It was honed over the years as a state official before she went to the EPA, where she's known for her ability to speak truth in tough situations. She is just tough-minded, pragmatic, and able to take a lot of the esoteric energy jargon and communicate the issues in terms that real people can understand. That's a superpower.
I will miss her. She put together an agenda for the President that showed continued progress from day one and that enabled the US to execute a quick turn back to the path that we had been on  before the Trump hiatus, while keeping all the various factions and agencies working together. She did just a magnificent job. Her deputy, Ali Zaidi—who is a friend from his days as New York's climate policy leader—has been tapped to take the chief policy advisor job, and I expect him to do it brilliantly. But I will miss her wicked sense of humor in DC.
What is your reaction to the compromises that were made and adopted to facilitate the passage of the IRA? Share your sense of that bill's strengths, weaknesses, and what it portends.
The fact that there's a bill at all is the most important fact. Congress just had to show it could  do something that moved our country in the direction we all know we must go. I can critique some pieces, and there are  details that have to be worked out in the implementation phase. In some key areas there will be regulations needed to cause money to flow. They were moving fast. I don't blame that so much on the compromises as much as I do on the fact that in the current political situation, when they had the bare minimum number of votes with Senator Manchin and every Democrat, including Vice President Harris, fine tuning or adding new topics was simply not possible.
Before we close, fill readers in on what you've been up to since your retirement from CARB.
I'm probably involved in too many things, but what's taking up a lot of my time at this moment, is a High-Level Expert Group convened by the Secretary General of the United Nations to advise about how to prevent greenwashing by entities that have made voluntary pledges to achieve net zero CO2 emissions  He charged us to propose meaningful  guidelines for defining and making these voluntary commitments transparent and ultimately enforceable.
That is an international committee with 18 members from all over the globe. I'm the US person on this committee. Our chair is Catherine McKenna, former Environment Secretary for Canada, and a good friend. So, we're going to be coming out with something, hopefully by the end of this month, that will go to the Conference of Parties in Egypt and be part of the agenda for what they will be doing next with the UN climate program.
I have several part-time academic positions, including serving as Vice-Chair of the California-China Climate Institute chaired by former Governor Brown. I just finished the last interview for an oral history and am still focused on writing a book.
The last question relates to ESG and the pushback by some to have state pension funds block, disengage from, or disinvest from any companies that advance an ESG agenda. What are your thoughts on that movement—its goals, objectives and counter forces?
I think it's important for investors, especially pension funds that represent the needs of public agencies and employees, to operate in a world where they have an ethical sense of what the meaning of those investments are and to use the power that they have, as big investors, to try to make the economy more environmentally friendly and socially responsible. Looking at governance issues, at the moment, I don't think any of the new agitators are complaining about the governance campaigns that have been run in the past by organizations like CalPERS.
I don't see it as being terribly useful to the people who are agitating to drive things backwards. I understand they're looking to stop changes that are already going forward or at least to slow them down. They may have some effect in some places, but it seems, from what I've been reading and watching, that it's too late to turn around the organizations that are already trying to operate in a world of progressive ESG.
I believe that the bigger companies that are impacted by this, including oil companies, are quite aware of and concerned about how their operations will stack up. The fact that they've managed, in many cases, to actually get good ratings for some of their activities shows that the whole movement for more oversight of ESG doesn't necessarily lead to the results that people assume that it will. If Exxon can get a good rating because of their employment practices, then that may not be exactly what some of the advocates thought was going to happen. It's useful to have that information and to have it out there. I don't think you're going to take that away once people have gotten used to having it any more than you can take away the initiative. Once you have it, you're not going to give it up.