With SB 9 & 10 taking effect January 1, TPR interviewed Redondo Beach Mayor Bill Brand on how his city and constituents are responding to the new state laws usurping local control over neighborhood planning and zoning and eliminating single-family zoning statewide. Frustrated by state-mandated density without regard for affordability, Brand is leading an initiative campaign—Our Neighborhood Voices—to amend the California's constitution to reassert zoning and landuse planning as community affairs. Brand also elaborates on new affordability requirements for development in Redondo Beach and comments on the State Water Resources Control Board's decision to again delay closure of the natural-gas fired AES power plant in his city.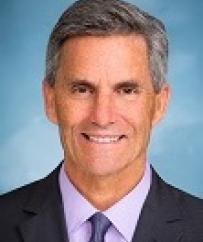 "We're gathering signatures now for the Our Neighborhood Voices Initiative, which would amend the constitution to make zoning and land use community affairs."
Bill, we last spoke to you in April 2020 at the onset of the COVID-19 pandemic. Bring our readers up to speed on the status of Redondo Beach's recovery.
Redondo Beach's biggest hit was to our transient occupancy tax, or bed tax, on our hotels. It cost us somewhere in the neighborhood of $5 million, but that's slowly starting to recover. As everyone knows, airlines, hospitality, and municipalities who rely heavily on bed tax took a huge hit. It's one of our major sources of revenue, but we're pretty diverse in Redondo. Our sales tax revenue and our property tax revenues have held strong. We've actually saved some money here and there on some other cuts we've made. We've been able to balance our budget, largely, on some of the relief we've gotten from the federal government.
At that time, the California legislature passed SB 9 and SB 10, which effectively began what will likely result in the ultimate elimination of r1 zoning statewide. How are your constituents responding to this state usurpation of local control over neighborhood planning?
Most people in California don't know about it, but when you explain it to them, they immediately light up and say that they don't want Sacramento planning what happens in their town. If you mentioned SB 9 and SB 10 to the average person, they'll have no idea what you're talking about, but they are fairly familiar with the state starting to override local planning and zoning. It's become a very hot topic because they're worried that the state's going to be running what happens in their own town and they want to have some say.
What has the conversation and response been like from other like leaders of cities about SB 9 and 10?
They don't like it. You talk to pretty much any local elected official up and down the state and a strong majority, over 75%, don't want the state dictating zoning and land use in their own town. They are all for increasing housing, especially affordable housing, but when they see these bills coming out of Sacramento that have no affordability component, they're mad and they don't like it.
We're gathering signatures now for the Our Neighborhood Voices Initiative, which would amend the constitution to make zoning and land use community affairs. That way, proper planning, zoning, mitigation of impacts, and funding for whatever development ends up happening will be allowed for by your local communities. What's happening right now is that Sacramento is taking away our tools with huge financial impact to cities as well.
We got title and summary November 1. Now, we need to gather over a million signatures by the end of April. We're in a fundraising push and volunteer signature gathering drive to get this on the ballot, or else there will be no more debate or campaign.
SB 10—which allows city councils to upzone any parcel for up to 10 units of housing and exempts such rezoning from CEQA review—was touted as a tool to assist cities in meeting state housing targets. Elaborate on what's at stake with SB 10.
SB 10 has two very dangerous parts to it. One is it allows local communities to override CEQA proper analysis of impacts of projects. Projects, in this case, could be hundreds of units without having to do CEQA. The other dangerous part of SB 10 is it suggests to cities that they can override locally-approved initiatives, which just is unconstitutional. The City of Redondo Beach just filed a lawsuit along with some other cities, and we're pursuing that.
Our initiative returns local zoning and planning back to local communities. It doesn't impact CEQA and doesn't circumvent CEQA. In fact, it protects CEQA. It also prohibits a local government from overriding voter-approved initiatives. There's nothing more unconstitutional than overriding the voters, so the initiative solves both those problems.
Mayor, what's missing from the debate about state usurpation of local control? The LA Times Editorial Board and The New York Times opinion section both opined on this issue and carried very few voices in opposition. What happened there?
It starts with the fundamental theory of supply and demand. If you just build more, somehow prices will come down, and that'll solve the problem. The problem with that assumption is that it breaks down when it comes to residential development. As we all know, some of the most densely populated areas around the world are also the most expensive. They never built their way into affordability.
If you talk to local elected officials on the front lines in California, we're trying to get affordable housing—that's the real crisis that we see. It's not just about supply, it's about getting more affordable housing built. We've been doing that at the local level with no help from the state. In fact, the state's making it more difficult by sending us these market rate housing bills that are really just upzoning the entire state for market rate—that's not what we need.
As far as the larger publications coming out against this, it's rooted in supply and demand in decades old wrongs trying to be righted - but state mandates are not the answer.   Some of our most strident supporters of our initiative are from the African American communities in South LA who are seeing their areas gentrified by investors and other Wall Street entities that are commoditizing residential real estate by converting owner occupied homes into multi-family rentals. One of our proponents, John Heath, who works for an affordable housing development company, is a proponent of our initiative because he sees the ill-conceived legislation coming out of Sacramento that will destroy communities of color with deep traditions and culture.  They're the low-hanging fruit for the investor class.
If you had a private one-on-one conversation with Governor Newsom or with the editorial board of the LA Times, who think of local elected officials as stereotypical NIMBYs opposed to all things progressive, what would you say to them?
I would say to Governor Newsom that I've been trying for years, as have many other local elected officials, to collaborate with the state on how we can fix this affordability crisis and increase housing in the state in a way that addresses the problems that are concerning the people on the front lines. That is, where do I find a place to live that's affordable? You need to stop upzoning the state with no affordability requirements.
I met with Scott Wiener 3.5 years ago in his office in Sacramento when he was doing SB 827, which was unlimited zoning and unlimited density. I asked him at the time, where's the affordability component? There wasn't any answer. It's been 4 years, and there's still no answer to affordability.
It's not just SB 9 and SB 10, it's many other bills coming out of Sacramento. They are removing critical building standards, like minimum parking standards, which are  unsustainable. I would ask them to collaborate with us. All they've done is strip our ability to fund affordable housing when they eliminated redevelopment agencies. They've done nothing to help us except strip local control, which is causing more problems than it solves. I would ask them to work with us instead of going above our heads. They have scapegoated us, and it's not fair.
What has been planned and built in Redondo Beach recently?
We just approved a 1.6 million square foot redevelopment of a mall with 300 residential units. There was never any residential on this commercial property, and now there will be 300. As a condition of approval, we required 20 percent of those rental units to be affordable.
Likewise, we're also getting ready to pass inclusionary zoning for affordable housing, which requires affordable housing in projects larger than 10 units or an in lieu fee for less than 10 units. This was all done at the local level. Those are just some of the moves we're making at the local level with no help from the state.
How densely built out is Redondo Beach?
Redondo Beach is one of the most densely populated areas on the entire California coast. We're 11,000 residents per square mile. We're more dense than Long Beach, and about the same density as Santa Monica. We were 43rd in population density in the entire country for cities over 50,000.
Redondo Beach is certainly not some exclusive community. We've got affordable housing. We've got Section 8. We have a housing authority. We've got people living in a trailer parks and on their boats. We have senior living. We have everything here.
Who else is showing support for this issue from across the state?
There are resolutions of support for our initiative being passed weekly by cities all over the state because the local officials, as I said, are none too happy about these bills. They see this as a great way to regain control of what goes on in their own towns. Many cities in LA and the Bay Area are now passing resolutions of support for our initiative. For example, California Contract Cities Association and the Southern California Association of Governments – the largest planning agency in the country, just passed resolutions overwhelmingly* in favor of our initiative; they represent 191 cities and six counties in California. The more awareness we build, the more support we get, and hopefully the more donations we get.
Mayor, how are opponents of your initiative responding to your campaign? 
I have heard that they're taking a very quiet approach right now while we try to gather signatures to get on the ballot. If they get into a debate with us, they're going to lose. If they just lay back and see if we can raise the money and get the signatures to get on the ballot, there's no point in really campaigning yet. Frankly, if we're getting into a campaign with them, we win on the issue. I could see why they'd want to lay back.
Why do you want to be the elected mayor of the City of Redondo Beach at a time when being a public figure is such a challenge?
You don't really think about that when you're considering running. It's just about things I want to accomplish. I've been doing this for 20 years. I was an activist for eight years, on the council for eight years, Mayor for four, and just got re-elected for another four years as Mayor. I don't really sit around and think about what it all means. You just want to get stuff done, and I see the way you get things done is to be in a position of power.
Redistricting is taking place at the state level. How is it impacting your city and how your city is represented?
We've traditionally been represented in District Four of Los Angeles County. Los Angeles County is the largest county in the country. With 10 million people and only five supervisors, they each represent 2 million people. Our relationship with our local supervisors is critical. We've had a fantastic relationship with Janice Hahn. On December 12, they finalized a map that carved our beach cities out of District Four and into District Two, which is a different supervisor, Holly Mitchell.
I thought it was inconsistent with the charge of gathering communities of common concern in one area. We've been carved out of our traditional district and the cities we're traditionally associated with. We're now associated with Downtown LA and East LA areas, which we don't have a lot in common with but we'll see how it works out. I look forward to meeting with Holly Mitchell and getting going, but it's a big change.
Lastly, in October, the State Water Resources Control Board decided to extend operations of the AES gas plant another year. What's at stake here for you, as mayor?
It's the fact that the state is panicking when it comes to providing backup power. The power plant we have here on the coast is 70 years old. I find it continued availability of a 70-year-old coastal gas-fired power plant that hardly ever operates. It's a shame, not just for Redondo Beach, but for the whole surrounding community that they continue to allow that
Everybody anywhere in the area is opposed to it: our city, the neighboring cities, the county, even our state representatives are opposed to extending it. You name the agency and they're against extending it, except, apparently the Water Board.
[1/17/22: TPR corrects an earlier version of this interview describing the SCAG vote as "unanimously" in favor of the initiative.]