At the onset of the COVID-19 pandemic in 2020. ridership at LA Metro fell by 70 percent. With schools open and workers returning to the office, TPR shares here CEO Stephanie Wiggins' presentation to the Los Angeles Economic Development Corporation's Governing Board on the status of Metro's recovery. Facing ongoing service disruptions amidst a nationwide bus driver shortage, Wiggins elaborates on Metro's efforts to address workforce challenges and rebuild ridership by focusing on improving service and customer experience.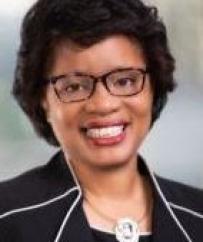 Stephanie Wiggins: Let me talk about my favorite topic now: the state of play at Metro. I am a new CEO at LA Metro. I've had about three and a half months in this role, but I have been working in Southern California on mass transit for the better part of the last two decades.
I feel incredibly optimistic about our future because we have an opportunity to make real, sustainable improvements in the system and changing people's perceptions of public transit. In my first hundred days, I've spent most of my time meeting with and listening to our diverse stakeholders, including transit advocates, contractors, employees, and, of course, our customers. It's given me deep insights into what's working, but most importantly, where we need to make improvements. I wanted to focus my comments today on Metro's role and challenges under this pandemic. I want you to know, whether it's been at Metro or Metrolink, LAEDC has really stepped up to the challenge and has been a leader for this entire region on best practices, on how we can work together in ensuring and equitable and swift recovery.
I want to share a high level look at the current state of play at Metro and some important initiatives we have in our pipeline. Like nearly every other service sector, 2020 hit mass transit especially hard. Our ridership dropped by 70 percent as customers faced concerns about exposure during lockdowns. At the same time, we lost a good share of our operators. This happened for a number of reasons, including some early retirements and regular attrition. It also occurred because some people opted to make career changes as many have done in this pandemic, especially those in frontline positions.
Our system also saw dramatic changes in commuter patterns after many riders shifted to working virtually, as well as a reduction of service hours system-wide. I think many people are wondering whether people are even using public transportation now, and how COVID has changed travel behaviors.
There is no doubt that things are different, but I'm happy to report that we are seeing a ridership return of about 70 percent on weekdays as compared to our pre-pandemic ridership rates. Pre-pandemic, we were about 1.2 million riders per day. Right now, we're a little over 800,000 a day. We are beating our prediction of a 50 percent return at this time, but in more positive news, weekend ridership is tracking above 80 percent compared to our pre-COVID levels. Even at our lowest ridership points last year, we saw 400,000 boardings every day. This fact, coupled with the ridership return, demonstrates that Metro is an essential service for so many Angelenos that needs our investment and continued improvements.
We have an intensive recruitment plan for new operators underway. We're trying to hire over 800 new operators. We have leveraged traditional and digital recruiting through job boards, community colleges, universities, and even in high schools to attract candidates interested in working at Metro in all levels. We've even created a $1000 hiring incentive that has increased the number of applicants.
On the service and operations side of the house, we launched Phase III of our NextGen and Better Bus Program, which is a total re-envisioning of the true workhorse of our transit system: our bus network. Ultimately, NextGen will deliver faster, cleaner, safer, and more frequent service, and our customers will experience a network that is simpler to navigate on most key corridors. Our Nextgen plan includes capital improvements like dedicated bus lanes during peak hours, traffic signal priority, and new locations for our bus layovers to speed up service. Implementing this very radical update to our bus system hasn't been done in more than 25 years. It has not been without its challenges. We've learned valuable lessons about the need to better communicate with our customers and are making iterative changes to make each rollout phase better than the last, but I'm confident that it will make Metro better and easier to use and will drive more customers to our doors.
Innovation has been a hallmark of Metro, particularly in the last six years, and I plan to continue it during my tenure. Even during the pandemic, Metro deployed our very first on-demand rideshare service, Metro Micro. The idea was incubated in our Office of Extraordinary Innovation, and it's our version of Uber and Lyft for public transit. This service started deployment last December and has been very successful. It's a new service for short local trips. It uses small vehicles that seat up to ten people. It's part of our family of services and has been designed hand-in-hand with our NextGen bus plan. A 7am check-in call this morning reported that 60 percent of our Metro Micro riders indicate this is the first time they've ever engaged with the Metro system, whether it was bus or rail. It really is an exciting new element of our mobility toolbox to introduce people to the Metro system.
While these are all important system updates for Metro, the fact is, we are seeing recovery and we are meeting our challenges head on. My personal mission for Metro is on changing the customer experience. It is not enough to merely meet traditional benchmarks; we need to raise our standards. The first step to that is an obvious one, yet never an easy one. We needed to identify how to not just bring people back to Metro, but add new riders by asking them what they want and providing the service that meets their needs. This is something that is more common in the private sector, and can be overlooked at public agencies, even though our success is fully determined by our customers.
We found out that we have a lot of work to do and our charge is clear: to best serve our customers, we need to recast and reframe our entire organizational culture. I'm sure we can all appreciate what an easy task that will be. I am reminded of a quote by the father of modern management consulting, Peter Drucker, that culture eats strategy for breakfast. I fully appreciate what it means to shift culture, but as Drucker's simple, yet profound, insight acknowledges, to meet our goals as a customer-focused team, we must go back to basics and align our culture with the needs of our customers.
We've interviewed thousands of Metro riders through surveys and interviews. We are in the process of analyzing our results to inform our new customer experience plan by 2022. We know that making Metro a sustainable, long-term transportation solution means less traffic congestion, a cleaner environment, and affordable, equitable access across all our communities. The real truth is, we have to think creatively about how we go about becoming the best transit system in the world. Just to be clear, that is my goal.
To put it simply, we are in a state of rebuilding; rebuilding our ridership, strengthening our reputation as a service provider, and an economic partner. Essentially, we are also reimagining LA Metro. While we are on the subject of organizational structure and sustainability, we are also developing a three-year financial stability plan to establish a comprehensive approach to operations and capital project advancement. We also plan to continue to attract State and Federal dollars for LA Metro projects that revitalize the economy, particularly for struggling communities. We are rooting for the final passage of President Biden's infrastructure bill, where Metro worked to get funding included for many of our infrastructure projects. We believe these funds can be directed toward important initiatives to reduce the impacts of climate change and connect vulnerable populations to jobs, business opportunities, healthy food outlets, medical services, and other necessities.
At the same time, we have an incredible number of mega-projects in progress and mega-events on the horizon where we will play a pivotal role. LA Metro currently has 55 projects underway at a total value of over $21 billion. As we prepare to host the Olympics and Paralympics in 2028, we have a huge undertaking before us. One that we at Metro are especially excited about, with the passage of two sales tax measures in LA County, has positioned us to undergo a rail renaissance to support growth in ridership at Union Station, which is anticipated to double from 110,000 passengers to over 225,000 by 2035. We have an opportunity to improve our regional rail capacity and operational efficiency to accommodate this future growth in ridership. It also means we are creating a world-class destination transit terminal with a new passenger concourse, retail, and transit amenities. This type of large-scale project also provides a platform to work with other transit systems across the region to ensure we are sharing best practices.
We also want to make it easier to do business with us. We are committed to becoming a nimble, business-friendly partner when working with contractors, consultants, and vendors, so that projects can move quickly and changes happen efficiently. We've started by holding contractor roundtables and listening to people who are not doing business with us today to proactively identify barriers that can be eliminated to invite them so that Metro is a client of choice.
We have recently completed a market construction analysis to better understand the landscape in light of Covid-19, so I'm going to close with some highlights from that analysis. Our current projections show that Metro's peak construction expenditures will take place in 2026. Unfortunately, those same projections show that in 2026, we will experience a peak regional labor shortage. We have focused on making tremendous advancements in building a talent pipeline for our own for transportation and infrastructure jobs for current and future employees, but more needs to be done. We want to partner with the private sector and higher education to be innovative and progressive to be sure that we are prepared for tomorrow's transportation workforce requirements, and that we are positioned well to fill all of these future vacancies. We've also leveraged our community college partners, like LA Valley College, for recruitment efforts. Our focus also includes engaging youth in career-tracking to expose them to transportation and infrastructure related educational and career opportunities.
For example, the SEED School of Los Angeles, currently scheduled to open in Fall of 2022, is envisioned as a free, public boarding school for at-risk students interested in future careers in the transportation industry program. We've created our Workforce Initiative Now program to allow recruitment opportunities for folks who want a career change or second chance. We recently created our Women Build Metro LA program that helps women get jobs constructing Metro projects. We feel we are doing a lot to win the war on talent, but we need help. And so, I'm excited to be an active partner with LAEDC in helping ensure we have the workforce for the future.
I know I've covered a lot of ground today, but I wanted to give you a sense of some of our key initiatives at Metro. Our work is definitely cut out for us, but I'm truly honored to have this opportunity and excited about our path ahead. I know that cooperation and collaboration are the only ways we reach our mutual goals in the LA region.