Last month, as the US 9th Circuit Court of Appeals overturned Judge David O. Carter's April order that the City of LA clear Skid Row of encampments by October, the City Council voted to amend and resume enforcement of the city's anti-camping ordinance, 41.18. To unpack how these decisions will impact the city's approach to homelessness and public space, TPR interviewed the LA City councilmember Mitch O'Farrell. Representing District 13, which includes portions of Hollywood, Silver Lake, Echo Park, and Elysian Valley on the City Council, O'Farrell updates readers on planning and development in the district and shares his thoughts on the qualifications necessary for LA's next interim or elected mayor.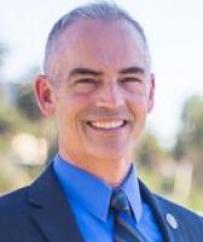 "What we [cities] need is assistance from the state, not limits imposed upon us from the state… What developers need are incentives to build and construct affordable housing, not incentives to decimate single-family neighborhoods to build market rate."
Councilmember, let's begin our TPR interview with your assessment of the impact that COVID-19 has had on your Hollywood council district—most especially its streets and commerce. 
Mitch O'Farrell: The recovery is already happening, and it's been happening since the vaccines were more widely distributed in the late spring. The Delta variant hit and impacted it a little bit, but the economy is on its way back. 
We did Al Fresco dining, which helped a lot of the restaurants. We worked very diligently to do the Al Fresco program with various small businesses and restaurants, so that they would receive their PPP funding from the federal government. $5,000 grants from discretionary funds in my office also helped keep some of the small businesses afloat.
Hollywood was hit hard by the pandemic, but something important to note is that during this whole time, the Walk of Fame Master Plan has continued. We moved our roundtable open forums to a virtual setting and have held over 65 meetings, both virtually and in person. We will soon be entering into the final design phase of the Master Plan. We have also been applying for funding and have upwards of $10 million for various phases of this effort, including implementing improvements.
 Within your LA  City council district, there are a number of noteworthy development projects. What challenging policy issues are attendant to today's infill development processes?
 The challenges are not unlike they've always been. I will say, as of the second quarter of 2021, of the housing stock currently under construction in the Hollywood entertainment district, 32 percent of that is covenanted affordable. We've negotiated covenanted affordable housing into project after project. If it takes a variance or any sort of conditional permitting at all, I negotiate to include affordable housing.
Has the calculus for planning for infill development changed with the passage of SB 9 and SB 10, neither of which have any requirements for affordability? How do those new laws affect the city's authority to do what you have been doing for eight years ie. to incentivize production of affordable housing?
You're right that there is no requirement for affordable housing. I am very apprehensive about SB 9 and 10, because I think real estate developers are going to go where the land is the cheapest. They are going to go into the places where the single-family residential neighborhoods are the most affordable to purchase. I think we are going to see this in neighborhoods in historically overlooked and marginalized parts of the city.
 Single-family homes that are left could get gobbled up pretty quickly in a place like Hollywood, and there will not be a thing I can do about it because of the state law. State legislators have taken that authority out of local control, which I think is a real problem. It does not change my approach in terms of the big projects. For big project proposals that come my way, I will still have my terms that I demand of developers.
Address the assertion made by those like the LA Times Editorial Board, who have argued  consistently for years that local government is to blame for California's housing affordability challenges by failing to provide enough housing.
I don't think they understand that what we need is assistance from the state, not limits imposed upon us from the state. What developers need are incentives to build and construct affordable housing, not incentives to decimate single family neighborhoods to build market rate.
Let's pivot now to homelessness because while it's been a nationwide challenge, it's especially challenging in LA and in your council district. The US 9th Circuit Court of Appeals recently overturned Judge Carter's April order to clear Skid Row of encampments. Comment on that order: what was right? What was wrong? And, what now do City leaders approve given the 9th Circuit's ruling?
I think that order was hasty and uninformed, and it took me by surprise. Rather than get caught up in Judge Carter's decision making, I have simply focused on comprehensive housing solutions, including covenanted affordable housing, tiny home villages, the first safe sleep site managed by the City, and safe parking sites. I also hired Urban Alchemy out of my own discretionary funding because some of the structures that the city and county have in place simply are not working. I wanted an agency that could get people housed. They [Urban Alchemy] are made up of people who have lived experience with homelessness, addiction, incarceration, and oftentimes all three. That is who their street practitioners are, so when they go out and interact with a homeless individual, they speak the language. It's what got everyone indoors at Echo Park Lake back in March. Now, I have them managing as many sites as I can give them. 
You're well aware that many residents are truly angry about how homelessness is being managed by city leaders. They reject what you, Mike Bonin, and others are trying to do because what they see on the street offends them, reduces their mobility, and impacts their use of the public facilities. How do you address that public anger?
Visit Echo Park Lake, and you will see that since before Memorial Day weekend, it has been safe, clean, managed, and secure. We have kept it free and clear of any encampments or crime. Just look at our successes and look at what we are doing in terms of enacting legislation that will keep the sidewalks freer and cleaner. You have got to stand up for housing solutions along with reclaiming our public spaces. That is what we are doing in a lot of our corridors. We have done the resolutions that will make sensitive areas off limits for camping, but you cannot start doing enforcement without having alternatives for people to go. In my district and in my approach, I think that we are striking that balance.
People in Los Angeles want a compassionate, reasoned approach to addressing homelessness. This means getting people on a path to wellness in a safe, secure environment. I feel that, in my district, we are making progress. I had people protesting against me as I am trying to get folks indoors. Those are the people that you will never be able to please. What I want to do is get people who are living and dying on our sidewalks indoors. I think that is what most Angelenos want, and we are on the path to making that happen.
Given public anger, is being a councilmember today what you expected when you first ran for public office?
It's very different because the divides that exist in this country are exploited further by the advent of social media. You have this echo chamber on social media that I think is not representative of how people really feel. People want Los Angeles to work, and the more I'm in touch with people in the neighborhoods that I represent, the more I can craft policy based on and informed from those experiences.
How do you presently communicate to the public your work on the council and your successes?
We simply put out information on social media. I don't want to add to the division; I want to just be part of the solution. We have some issues with missing the story or covering a story from a fixed opinion. I also question how seriously people take articles that look like they are very one-sided. People are a little more discerning now, and it's hard when you are part of an initiative or a journey, and you see an article about it where they missed the entire story. That happens, but I cannot spend all of my time being unhappy about the way things are covered. I just keep putting one foot in front of the other.
Let's pivot to a controversial subject that you walked into when you assumed the council office—the Millennium Hollywood project, now called Hollywood Center. How do you parse that development controversy?
In 2014, lawsuits were filed. One claim of the lawsuits that was filed was in relation to seismic instability, that [lawsuit] failed. There was a former State Geologist who started opining about the seismic activity at the site that generated more media. Hollywood Center, which it is now called, is proposing over a hundred units of covenanted affordable housing, including senior housing. Sitting in front of you now, I am not sure what exactly the next step is, but they intend on moving forward. The seismic issues still need to be resolved in order for me to support this iteration of the project. I go back to what I said nine years ago. That [site] has been a surface parking lot since at least the 1950s, located 500 feet from a Metro Red [B] line stop. If we can't build at the urban core if it is determined that the ground is safe, it makes it really difficult to argue that we can build anywhere else. 
We do this interview after the nomination by President Biden of Mayor Garcetti to be US Ambassador to India. Could you shed light for our readers on what leadership in the city will be like if he leaves for India before the next November election?
Depending on when the mayor leaves for India, if there is an expanse of time where we have no mayor, the City Council very likely will appoint an interim mayor. We cannot have just the City Council running everything, we need those two branches of government. Now, if the appointment happens really close to the election, then that will be a different story. It all depends on when his appointment is.
What qualifications and what policy agenda should the next mayor of Los Angeles have?
They have to address homelessness in a very declarative way with measures and benchmarks that can and will be met, based on experience. I was glad to see Karen Bass didn't say we're going to solve homelessness in 10 years or at the end of the second term. What Angelenos have a right to expect is that we can significantly reduce homelessness in one mayoral term. We have the resources, we have the real estate, and we are going to have additional state funding. It is going to take comprehensive street engagement, but it is also going to have to take compliance. Otherwise, we are not really addressing some of the fundamentals.
We know that major underlying causes of homelessness are addiction issues and mental health issues, oftentimes a combination of both. The next mayor has to deal with our agreement with county health as it relates to homelessness and mental health, and then stand up for the facilities. Say there are 41,000 homeless individuals on the streets of LA right now, I think a good goal would be to reduce it by half at the end of four years. We could do that if we set the goal and make it happen.
 Query: Isn't an important part of the homelessness challenge for any metropolis the changing nature of the economy, our workforce, and what the city does to address and invest in both?
I do agree that economic factors drive homelessness, but I do not think that is the only factor in Los Angeles. I'll go to the River, and I'll come across someone who just came in from some other state. That's part of the reality we need to talk about with homelessness. 
We absolutely have to keep the economy going strong. I can give you a lot of examples of my role in making sure that people stay employed with the investments we are making to achieve 100 percent renewable energy by 2035, which is expected to create over 9,000 new jobs.
We have got to just keep businesses going. Local businesses hire 75% of the workforce in Los Angeles, so we've got to be a city that supports our business sector, and I mentioned something as basic as imposing a limit on the amount a third party app can charge for delivering food. That is important as well as the subsidies. I led on the rent subsidies for the landlords and the renters. We did over $300 million of subsidies in the city of Los Angeles. It is the COVID economy right now, but I have always been about uplifting and supporting small businesses. We lowered the business tax recently, and we need to keep rethinking the business tax. We have a lot of work to do as we come out of COVID-19, and the next mayor needs to be looking at that too.
Well, that's a great way to segue to our last question. Opine on the legacy of Eric Garcetti's mayorship?
I would say that he is an ideas man who has made an impact in municipalities across the world. There was the C40 summit in Glasgow, where he got other major cities to agree on climate change policy at the local level. He has done a lot of work on social justice issues that will have a lasting legacy. I think he has helped set the stage for the next mayor to really hone in on decisive action as it relates to homelessness.
Another poll came out in the last six months or so that found that 10 percent of Los Angeles City residents want out. We need to reverse that desire, and you do so by making the city safer, cleaner, and more hospitable to everyone. We have our work cut out for us, and I look forward to working with whoever the next mayor is. If I am fortunate enough, I will get one more term to really make a difference. The legacy I want to leave is what I am talking about with what I need the mayor to do, and I will work hand in hand with them. There is no time to waste, so I am hopeful, but also determined.