Following Judge David O. Carter's most recent order directing the City and County of Los Angeles to house unaccompanied women and children living in the 50-square block Skid Row community within 90 days, entire families in 120 days, and all other unhoused people living there within 180 days, TPR interviewed newly elected LA City Councilmember Nithya Raman whose campaign both centered on housing and homelessness and attracted a record-breaking turnout to unseat District 4 incumbent, David Ryu. The councilmember here reflects on the challenges of entering public office during a pandemic and recounts the shortfalls of the City's less than successful approaches to addressing homelessness. Councilmember Raman remains optimistic about the City's commitment and capacity to end the condition of homelessness through strong tenant protections, robust constituent services, and messaging.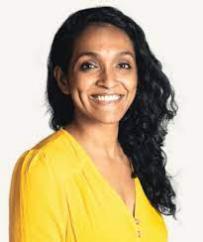 "Moving somebody who is experiencing homelessness into a shelter doesn't make them not homeless, it just gets them off the streets."
"We need to really focus on interim and permanent housing solutions that can not just get people out of encampments and out of the streets, but into places where they can be for extended periods of time and where their condition of homelessness has ended—that is simply not what a congregate shelter bed is."—Nithya Raman
Councilmember, with you now having served more than 100 days on the LA City Council representing District 4 and its quarter-million constituents, how do you compare the challenges that you now grapple with what you thought the challenges would be when you were a candidate for Council?
Nithya Raman: One of the biggest challenges that we've had is that not only have we had to learn the job, but we've had to learn it remotely. In a city where so much is done through interpersonal relationships and informal education, and where so many of the relationships on the council are built through interactions around the horseshoe, we've been a new office with all the attendant challenges of being new in office, with all of the additional challenges that COVID brought to the table. 
I also have taken office at a time when this city has been really struggling. Because of COVID-related budget impacts, we've had city services severely depleted over these last few months. Not only are we trying to provide constituent services, but we're providing constituent services at a time when city services have never been more challenged; departments have never had such few people to do the work that is required to maintain the city. For me, the overall experience has been one of gratitude and excitement, but also of just the incredible challenge that is unique to this particular moment in American history.
Since you began your campaign for Council and now through the first four months in office, what have you learned about the Fourth District that affects your agenda regarding what city services need to be prioritized?
Obviously, one of the things that I think about the most is housing and homelessness—two interconnected issues that I think are the biggest challenge for Los Angeles going forward. I'm on both the Housing Committee and the Homelessness and Poverty Committee, which is an incredible opportunity, and I'm very grateful to be on both of those committees.
One thing I've learned about the Fourth District is how challenging this district will be in addressing some of these issues over the long term because of how expensive land costs are in central Los Angeles and because of how built up our district is—we are in some of the densest parts of the city. 
Because of this configuration of our district, I think we will be able to take on these challenges, but the road is even more uphill than I thought it was originally. In terms of affordable housing construction, figuring out opportunities for that kind of development and finding places to site resources for people experiencing homelessness will be a bigger lift in this district than I had even imagined. I'm ready for that challenge, but I am still wrapping my arms around the enormity of it.
Within the Fourth Council District of Los Angeles, you have major homeowners' centers (Los Feliz, Larchmont, and Sherman Oaks as well as Griffith Park [and its municipal golf courses]),  as well as the rental tracts in-between, in which you campaigned effectively. How do you now weave all these residential interests together into a priority set of city plans for the future?
One thing that has been really interesting is that the campaign was premised on reaching out to residents who weren't always involved in local politics. District 4 has historically been a high participation district, but as I mention in almost every interview, it was a high participation district where 24,000 voters out of 180,000 registered voters voted in the last general election for this council seat. We won with 70,000 votes. This election represented a turning point in our district, because of the work that our campaign did to get out the vote and get people informed. We did a good job of getting people not just to the polls, but to look down ballot and make sure that they were voting in this race.
I went from being somebody who had zero political experience—I hadn't even been a member of a Democratic Club before—to having won the most votes of any city council person in LA history. But since I've been in office, we haven't heard from a lot of the residents in those neighborhoods where I won the most votes. We have heard from those people who have always been engaged in local government in Los Angeles. We have heard from homeowners' associations and other groups of residents who have been engaged on local civic issues for a long time. But we have not heard as much from residents who are renters in apartment buildings, the residents of the part of Koreatown that falls in our district, or from certain parts of Hollywood, and that is the challenge ahead of us as we're trying to craft priorities.
In Los Angeles, a lot of our planning and policy priorities came from those who reached out to government all the time. In some ways that made us less willing as a city to make policy that addressed the needs of, for example, housing-insecure renters. They didn't call on the city for support all the time, and now we have the opportunity to do something different because of who participated in this election, but I have to do more work to reach out to them. They're not telling me what their priorities are, so I have to go out and find it. I think that's why I've hired a team of people, some of whom have government experience, but who also have a background in doing outreach and bringing engagement to places where there hasn't historically been engagement.
Are you saying you're not willing to reach out more to the homeowners' organizations?
No, not at all! We're working very hard to make sure those constituents have their needs addressed. I want to be an office that really shows excellence in constituent services and we're getting there. We're learning how to do this better every day, and I'm excited to continue doing that, but I also think that we can and should do more to reach out to residents who don't traditionally reach out to us. Policymaking needs to be made on that issue as well. That was the promise of the campaign; we can make everybody happy.
As a councilperson and an elected who's been invested in the issue of homelessness for some time, what's your reaction to Judge Carter's most recent order to clear Skid Row of encampments by October?
It's an incredible order. He identifies all of the reasons why we are where we are today: our frankly racist housing and zoning policies in Los Angeles, our focus on investing in policing and criminalization over services, the collapse of the mental health care system, and how various city officials have responded to this issue over time and the kinds of resources they've put to it. He gives us an incredible analysis of what's happened and then writes an order—parts of which are great and parts of which are hard to comprehend in terms of their meaning for Los Angeles. I'm talking specifically about the part where we have to put a billion dollars into escrow—which has been stopped for a moment under this injunction—or the part where we essentially house everybody on Skid Row by October of this year. It's hard to even wrap my brain around how we do those things, but I will say that the fire and urgency that animate that document met the moment.
The Judge clearly premises his order on his conclusion that current local policy focuses wrongheadedly on creating permanent housing, which he asserts perpetuates racism, spreads encampments, and has caused the avoidable deaths of black people. Are you aligned with his conclusion?
For me, that's where I have a little bit of a divergence from what the judge is ordering, and why I have questions about what he wants in Skid Row. I look at, for example, the judge's intervention in Orange County, and the ACLU's recent quite scathing report about the shelters that resulted from that order and their conditions.
I have real doubts about what a massive shelter system in Los Angeles is going to result in accomplishing. Moving somebody who is experiencing homelessness into a shelter doesn't make them not homeless; it just gets them off the streets. I think we need to really focus on interim and permanent housing solutions that can get people not just out of encampments and out of the streets but into places where they can be for extended periods of time and where their condition of homelessness has ended—that is simply not what a congregate shelter bed is. 
I think the urgency to act is really valid and also think, as he does, that life in an encampment is dangerous for many people and puts people in very vulnerable situations—particularly women, children, and LGBT folks. We need to be intervening much more effectively to ensure that people are not in these situations anymore.
One of the most recognized and applauded Los Angeles journalists on this matter has been Steve Lopez, who writes in reaction to the judge's order, "I feel compelled to point out that Carter's judicial activism and gavel-pounding bravado—while well-intentioned, I'm sure—presents more than a few big, vexing questions...Judge Carter didn't explain how those things should be accomplished, and a temporary shelter can't heal the permanent damage caused by a lifetime of things gone wrong." Are you in alignment with Steve Lopez's assessment?
I would agree. I would also say that the judge made a sweeping judgment around highway overpasses about 10 months ago, but I look around at my highway overpasses and they still look the same as what they did when he started that work. So, I also question the ability of this kind of ruling to make a big impact, unless we find the ways to really implement the vision of housing for all. My work in the district is really trying to think about what that looks like for our district.
Elaborate on what your homelessness policy solution is, noting that nobody for 40 years, or at least since the end of Community Redevelopment, has yet crafted a workable one.
No one has figured it out, but I would also argue that we haven't really been trying that hard. I want to put this into the context of our homelessness response here in the city of Los Angeles. I worked at City Hall in 2014 into early 2015 on the issue of homelessness. Then, we were spending about $100 million dollars annually responding to homelessness, not counting police response time, and 90 percent of that money was going towards putting people in jail. 
About $87 million annually was being spent on putting people who were experiencing homelessness into jail for like, three nights. Then, often, they would be released because they were being arrested for crimes of poverty: for sitting and sleeping on the street or for having a tent up, which was how we have responded to this issue for decades. This moment right now in Los Angeles is really the first time—since the passage of Measure H and Prop HHH—where we have put significant dollars into the services and housing that can actually end the condition of homelessness. I feel like I repeat myself in every meeting that I'm in or every interview that I'm doing, but we just got started!
I'm just one voice out of a few on the council who feel a real sense of urgency to address this issue. All three of the new council members—Kevin de Leon, Mark Ridley Thomas, and myself—came in talking about homelessness as the top priority for the city. I feel like there is a new moment right now where we're looking at this with urgency and armed with more resources than we've ever had. Hopefully, all of us will make the case for even more resources to be put to it, because frankly it's going to take that level of resources to undo decades of wrongheaded policies.
Many civic activists  are viewing Judge Carter's order as a turning point in how we address homelessness. Are local city councilmembers and county supervisors growing in agreement on an "alternative" approach? 
The goal is finding the housing units—both interim and long term—in the district to be able to house every person in the district who is experiencing homelessness right now.
With supportive services?
Not everybody needs supportive services and not everybody needs extensive case management. I think there's a percentage among our unhoused population that do, but other people don't. We need a menu of options, and that's exactly what we're putting together in the district. That menu includes expanding Project Room Key (PRK) rooms—FEMA-funded hotel rooms, that have shown incredible success in getting people quickly and effectively into housing, and in keeping them safe over a longer period of time.
 We can also do more to keep tenants in their housing and that includes expanding our tenant protection laws in the city and beefing them up with the kind of legal support and financial support that will actually enable tenants to take advantage of them. 
We can do so much better in offering services to people, we just have not done a good job of creating a network of outreach workers and service providers that are able to meet people where they are and accompany them on that path from encampment into home. On all three of these fronts, we've been working as a district, and we've made progress on all of them, even in the short time that I've been in office. And, by the end of this year, we'll have significant progress on it.
Might a root cause of homelessness be outside the jurisdiction of LA City Hall to solve? Is it not often an economic/jobs issue that has to be rectified if we're going to have a long-term housing solution? Given your many council responsibilities, how are you also addressing other root causes, like the economy and the changing nature of work, that also drive homelessness?
What has driven homelessness has really been housing costs and the lack of affordable housing. There are failures to address poverty and how we treat mental illness or respond to substance abuse issues as a city, as a county, as a state, and frankly as a country, but the driver of that increase has been the rise in housing costs and the lack of affordable housing in Los Angeles. 
To me, that is actually a place where the city has a big role. We have limited means to fund it, but we control the rules through which that housing is produced. If we can make it easier and faster to build, I think we can address some of those issues. We need to preserve existing affordable housing units and our rent stabilized housing stock better than we have been. 
CBS Television City is within your district—part of an industry you're familiar with and are now charged with accommodating as a councilperson. Elaborate on your interaction with this billion-dollar development project in the Fourth District— and, what you hope it will bring to residents in the local economy.  
We've had a meeting with that project already to get introduced to what they're planning there. There is a huge amount of investment in that corridor that's going to reshape and reinforce what has already been happening in the area: the redevelopment of LACMA, the opening of the Academy Museum, the Purple Line extension, and the Television City project, along with a number of other production spaces and stages that are being developed across my district and Councilmember O'Farrell's district. 
So, there's big stuff happening in that part of the city, and we have an opportunity right now to think about that area as an intensified center of tourism and jobs that is, frankly, going to drive our recovery. I want to make sure that those projects move ahead in a timely fashion and bring the kind of benefits that they can for the city. 
These are big private investments that are going to reshape how we interact with those public spaces. We have an opportunity to be really visionary about what that space looks like: is it going to be a place where we insist on people driving in with their private automobiles? Are these investments going to now bring huge amounts of traffic and other externalities to these neighborhoods? Or, can we think about them as investments that also make it so much more possible for us to walk, bike, and use public transit to get into these spaces? That's really what my hope is in thinking about this.
Lastly, could you address the obvious planning tension between greenlighting the erection of a new TV City entertainment industry economic hub that helps drive the recovery of Los Angeles's economy and the certain gentrification of that Hollywood-adjacent neighborhood resulting from the addition of well-paying employment that fuels demand for market housing in place of existing older, more affordable  units. 
For me it's about developing trust with residents, which is what we've lacked in the city for a very long time. We had a situation in Los Angeles where developers donated to city council campaigns—and even when councilmembers said that they're not taking developer donations, they're still taking them through all kinds of loopholes—and multiple councilmembers have been arrested because of open bribery. 
We have a system right now where our collective ability to negotiate benefits happens on an ad hoc, project-by-project basis, which is not an atmosphere that is designed to develop trust. What we need to be doing, and what I hope that we can do, is increase our transparency around our dealings with these projects and what we hope to get out of them.  Talking more about our vision and pushing for more standardized planning rules puts less on a council office to extract these benefits and makes it much more about what our city collectively decides we should be extracting from these projects. I think we can get there, we just have to work at it.