With wide disparities between the total number affordable housing units in neighborhoods and council districts in the City of LA, last week, the Los Angeles Department of City Planning released a report outlining strategies for equitably distributing affordable units throughout the City and ensuring every neighborhood in Los Angeles provides its fair share of affordable housing. TPR excerpts the report to the PLUM Committee, which proposes developing an equitable Housing Element rezoning program with targeted fair-share zoning allocations and new rezoning strategies that will focus additional housing capacity in high-opportunity areas, while protecting tenants, vulnerable communities, and environmentally sensitive areas. Find the full report online, here.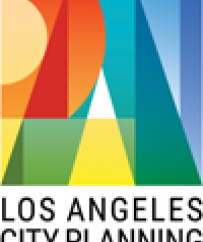 "Of the affordable units permitted in the last ten years, only 14% (almost 1,600 units) were produced in the City's High or Highest Resource (referred to as "High Opportunity") areas, while 62% were located in the Low Resource and High Segregation and Poverty areas."
REPORT RELATIVE TO CITYWIDE EQUITABLE DISTRIBUTION OF AFFORDABLE HOUSING

The City Council requested Los Angeles City Planning (LACP) and the Housing and Community Investment Department (HCIDLA) to report with recommendations on short-term and long-term policies and programmatic strategies to address the equitable distribution of new restricted affordable housing units within the City and affirmatively further fair housing, including identification of minimum affordable housing requirements in high resource/high opportunity areas and developing incentives for the provision of affordable housing in these geographies.
The City Council further instructed LACP and the HCIDLA to prepare and present recommendations on how the City's Community Plan Update and Housing Element planning processes can be utilized to establish a fair share distribution of affordable housing on a citywide basis as informed by the Regional Housing Need Assessment (RHNA) process, including but not limited to an analysis of minimum affordable housing requirements for each Community Plan, how the Community Plan will meet its share of the City's affordable housing demand, and where existing policy tools will not facilitate affordable housing production, new mechanisms to reach the identified affordable housing need for each Community Plan Area. 
Summary of Key Findings
This report includes an analysis of housing production trends and potential factors that have led to an unequal distribution of affordable housing options in areas with high opportunity. Below is a summary of the key findings addressed in this report.
● Relatively Little Affordable Housing Has Been Developed in High Opportunity Areas. Of the affordable units permitted in the last ten years, only 14% (almost 1,600 units) were produced in the City's High or Highest Resource (referred to as "High Opportunity") areas, while 62% were located in the Low Resource and High Segregation and Poverty areas.
● In High Opportunity Areas, Mixed-Income Affordable Housing is More Likely to be Built than 100% Affordable Housing. Overall, mixed-income projects supported by land use incentives have a much higher rate of producing affordable housing in high opportunity areas, compared to those produced through financial subsidy alone. Nearly half (46%) of the non-subsidized affordable housing units produced through land-use incentives were in the high opportunity areas, whereas only 6% of subsidized affordable projects were built in these areas. Overall, subsidized affordable developments are overwhelmingly located in lower resourced neighborhoods.
● Single and Multi-Family Zoning is Not Equitably Distributed throughout the City. Considering all land zoned to allow residential uses, approximately 76% of residential parcels in Highest and High Resource areas is limited to single family uses and approximately 20% is zoned to allow multifamily. In contrast, just 18% of the residentially zoned land in the areas considered High Segregation and Poverty is allocated to single family uses, whereas over 80% allows multifamily development. Additional details with respect to ecologically sensitive or hazardous areas, including risk for high fire and sea level rise, as well as impacts on communities of color, should also be noted. (See Figure 5.)
● Funding Criteria Make It More Difficult to Build Affordable Housing in High Opportunity Areas. Maximum loan amounts and cost containment measures in local and State funding programs make it difficult to finance subsidized affordable housing in high opportunity areas, while TCAC amenity scoring may inadvertently place a preference on projects located in lower resource areas. The City and State have amended several affordable housing funding applications to give priority points to projects in High and Highest Resource areas, however, the changes are recent and research as to the impact of these changes is to be determined.
II. KEY RECOMMENDATIONS
To address these key findings, and in furtherance of the goals described by the motion, a number of key recommendations are presented below. The recommendations describe ways in which the City may establish a more equitable distribution of affordable housing.  The LACP and HCIDLA will engage in robust community outreach efforts to encourage a wide range of participation, particularly by underrepresented communities, regarding the further development and consideration of all the measures. The measures are grouped into shorter-term and longer-term strategies below. Shorter-Term Efforts
1. Utilize the 2021-2029 Housing Element Update to promote housing equity.
a. Equitable RHNA Rezoning—Create a Housing Element Rezoning Program that focuses a majority of the additional capacity in high opportunity areas with good access to jobs and/or transit. The rezoning program should include protections for tenants and vulnerable communities, as well as ecologically sensitive areas. The program can create new housing opportunities and incentives that expand where affordable housing can be constructed through a number of zoning tools including citywide affordable housing incentive programs, citywide rezoning ordinances, and Community Plan Updates. While this program will continue to be refined through an extensive public outreach process, initial considerations include focusing rezoning strategies on commercial and residential corridors, in existing regional centers, on public land, and in other areas where multifamily, and therefore affordable housing, is not permitted today.
The Rezoning Program may also include more flexible zoning and incentives for existing single-family or lower density residential areas to create opportunities for more "missing middle" low-scale housing typologies, particularly in the higheropportunity areas referenced above. Opportunities for housing streamlining and value capture will also be explored through expansion of adaptive reuse, micro unit housing, and additional incentives for 50-100% affordable projects, senior housing, and special needs housing. These efforts will be coupled with deeper affordability requirements and stronger anti-displacement measures than offered today.
b. Update Housing Element Goals, Policies, Objectives and Programs—Update the Housing Element to place greater emphasis on the equitable distribution of affordable housing and providing greater access and opportunity to housing in high opportunity areas of the City. Create new goals, objectives, policies and implementation strategies (programs) to ensure equity is at the core of future land use decisions.
2. Explore the feasibility of a citywide affordable housing inclusionary policy.
a. Conduct an Inclusionary Zoning Feasibility Study—Consistent with the recommendations presented in the HCIDLA report filed under CF 18-0315, conduct a two-phased study to first evaluate what additional value an inclusionary ordinance could contribute to the City, and second prepare recommendations related to a citywide inclusionary housing policy. The study should include evaluating the existing incentive-based zoning system, as well as a citywide or a  geographic-based approach to inclusionary zoning that would evaluate policies such as requiring higher affordability levels in higher market areas.
Longer-Term Opportunities
3. Create Targeted Fair Share Zoning Allocations by Community Plan area to guide future plan updates and ensure an equitable distribution of housing.
a. As part of the effort to update the City's growth strategy, or General Plan Framework Element, create a new community housing needs assessment methodology that would allocate citywide housing targets across Community Plan areas in a way that seeks to address patterns of racial and economic segregation, promote jobs/housing balance, provide ample housing opportunities, and affirmatively further fair housing. The methodology would also balance traditional factors such as job and transit access with a new prioritization for high opportunity areas, anti-displacement and other equitable housing considerations. The outcome of this process would include the creation of numerical housing goals and zoning targets for each Community Plan Area, and subareas, by income category.
4. Reduce or eliminate barriers to prioritize affordable housing developments in higher resource areas.
a. Report back on any relevant legislative or regulatory changes that would impact the ability to build affordable housing in higher resource areas.
b. Prioritize local resources, such as funding and public land, in areas of high opportunity, and evaluate revisions to funding metrics or policies that may act as a barrier to projects locating in high resource areas. c. Seek partnerships with other public and private entities to facilitate new potential development sites in these areas for affordable housing. d. Monitor and report with analysis regarding proposed state legislation that would streamline CEQA review for housing developments that include affordable housing.
Click here to read the full report