Join TPR on Tues. April 20 for a special online book launch event for Ken Bernstein's new book Preserving Los Angeles: How Historic Places Can Transform America's Cities, which aims to bring the Los Angeles historic preservation story to a larger public, both locally and nationally, detailing how preservation has become an engine of positive change across the City of Los Angeles. TPR shares this excerpt from the book's introduction, in which Bernstein—Principal City Planner and Manager of the LA City Office of Historic Resources and Urban Design Studio and former TPR Editor ('90-'93)—showcases how historic preservation has revived neighborhoods, guided adaptive reuse, created new affordable housing while sparking neighborhood revitalization and implementing preservation frameworks that are elevating the social and cultural history of the city's diverse communities.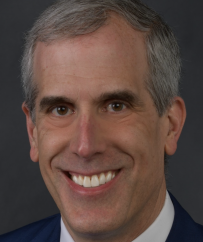 "Preservation actually can be an engine of positive change, driving the evolution or adaptation of existing buildings, or even significant additions, to better accommodate the needs of new users and the demands of current ways of life"—Ken Bernstein
In the public imagination, the name "Los Angeles" conjures images that tend to fall within two extremes. The first is a land of Tinseltown glamour and Hollywood celebrities, with sunshine, beaches, and palm trees. The other is a dystopia punctuated by ugly sprawl, soul-crushing traffic, and cultural vapidity. 
Both of these images feed into a common trope, prevalent among outside observers and Angelenos alike: that Los Angeles is a city that's never cared much about its history or its historic buildings. Sometimes, L.A. is described more tactfully as a city that has a "complicated relationship" with its past.
To be sure, such assertions are not completely without substance. Los Angeles is a younger city than many of its East Coast or European counterparts. Its post-World War II explosion of freeways and suburban development, as well as its traditional openness to creativity and new ideas, have also given the city a perennial image as the City of the Future. But that's not the whole story, either.
Like all large cities, Los Angeles continues to change rapidly. The continuing challenges of growth and a deepening housing crisis have led to ongoing real estate development pressures and high land prices that generate continual new threats to existing buildings, heightening the peril for those buildings and other places that have long anchored local communities.
How does a dynamic city like Los Angeles sort out what is worth preserving as it continues to grapple with rapid change? How can preservation lead a city forward to absorb change without losing its past?
In a 2019 critique of historic designations in Forbes magazine, Adam Millsap writes, ". . . Entire neighborhoods of marginal historical value are frozen in time, hindering the ability of cities and their residents to adjust their built environments in response to changing economic circumstances. . . . Widespread historic designations impede adaptation and may result in a city's past determining its future." But Millsap's assertions are a crude caricature of historic preservation. 
Historic preservation at its best is not about stopping change or freezing buildings or places in time—it's our best method of managing change. Preservation actually can be an engine of positive change, driving the evolution or adaptation of existing buildings, or even significant additions, to better accommodate the needs of new users and the demands of current ways of life. 
Most of the most positive adaptations and changes defining today's Los Angeles have been driven by, not hindered by, historic designations and rehabilitation. Neighborhoods and buildings that have been a focus of preservation activity often contrast starkly (and positively) with those areas that have remained free of thoughtful "change management." The most popular and vital places in Los Angeles—those areas with the most active real estate development markets—are increasingly areas that have the highest concentrations of historic buildings. Homebuyers, residential tenants, and commercial businesses alike are seeking out the beauty and authenticity that only historic spaces can provide.
While more than two-thirds of the eighty-eight cities in Los Angeles County have no local historic preservation laws at all, the City of Los Angeles has developed one of the most successful local historic preservation programs in the United States. The city's accomplishments have included the completion of the nation's largest and most ambitious citywide survey of historic resources.
Every community in the city has architectural treasures and cherished places, often ignored or hidden in plain sight. To identify these places, the City of Los Angeles has completed SurveyLA, its first-ever citywide survey of historic resources, through a unique and productive partnership with the J. Paul Getty Trust.  A Field Guide to SurveyLA at the end of the book highlights dozens of the most interesting finds from the survey—lesser-known buildings, neighborhoods, and places in every corner of the city that have been identified and are now informing planning initiatives to shape the future of these neighborhoods.
Los Angeles has also been extending historic preservation beyond its traditional focus on the preservation of significant architecture, to identify and protect the places that have cultural significance or social meaning to all of Los Angeles's diverse communities. The Office of Historic Resources has been creating preservation frameworks that the L.A. story more fully reflects the legacies and places associated with L.A's rich ethnic diversity and cultural history. 
Preservation in Los Angeles has led the way in creating a Downtown renaissance, fueled by the power of "adaptive reuse": converting older buildings to newer purposes. The conversion of historic commercial and industrial buildings to new housing units Downtown, facilitated by the city's Adaptive Reuse Ordinance, has proven to be the single most significant factor in transforming Los Angeles's urban core 
Rehabilitation projects are increasingly creating affordable housing, centers of community, and neighborhood anchors. Developers and property owners are finding that preservation and adaptive reuse add economic value to their projects, as Angelenos increasingly seek out buildings with history, beauty, and authenticity as their preferred places to live and work.
Historic preservation is making a difference not only in prominent places like Downtown Los Angeles and Hollywood, but in communities throughout the city: from Canoga Park in the West San Fernando Valley to the Harbor community of Wilmington; from the Westside neighborhood of Mar Vista to the late-nineteenth century original streetcar suburb of Lincoln Heights, northeast of Downtown.

Preserving Los Angeles, while not a guidebook per se, offers a very different kind of journey through Los Angeles, stopping at places of beauty and significance that even most longtime Angelenos don't know. Along the way, "Preservation Profiles" highlight some of the people whose passion and energy have helped make these changes possible.
Preserving Los Angeles showcases every community within the Los Angeles city limits, since every community has sites with remarkable architecture or cultural meaning. For a Los Angeles resident, that means finding some hidden gems to explore. And for out-of-towners, these discoveries will help locate not only the real Los Angeles, but also a pathway toward understanding how historic preservation can transform any community.