Amid record job losses and budget deficits, state and local officials struggle to find solutions to the state's mounting homelessness crisis. TPR republishes here, with permission, the Los Angeles Coalition's "Insight on LA" that breaks down the state's economic road to recovery, within the context of the new presidential administration. The La Coalition report highlights the impact the COVID-19 pandemic will continue to have on unhoused populations and the economy.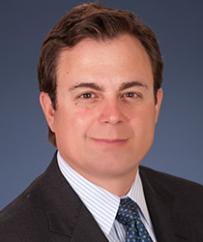 "The future of L.A. is at stake more than ever and though some progress is being made [on homelessness], there is is so much more that can be done now and not down the road to put us on the course we need to be." —Michael Kelly
On Monday the L.A. Times ran an article This L.A. project shows that homeless housing can be done quickly and cheaply that highlighted some good news coming out of the public sector. The County of L.A., a large and vast bureaucratic institution, is leading a 232-unit homeless housing development on a four-acre county-owned vacant lot that was a former industrial site in downtown L.A. The project will be completed in under fives months at a cost of $200,000 per bed.
Unlike the City of L.A., the county's public works culture is known for being particularly suited to building projects quickly and efficiently. In this instance, county leadership leveraged the COVID-19 crisis to make this work, assembling a team comprised of county staff responsible for land use, social services and construction. The lines of responsibility were drawn and accountability to a budget and timeline lended to a successful outcome.
The City of L.A. has an opportunity to learn from this initiative, but in order to do so it must continue to reform its organizational structure and outdated business systems to help city leaders develop a city culture that better delineates clear lines of authority, responsibility and accountability.
Fortunately there are some great ideas sitting on the shelves of City Hall that would do just that:
Public Works: In 2018 a Report of the Legislative Analyst to the L.A. City Council was delivered to the Council and Mayor's providing recommendations to improve coordination among City departments and external partners to ensure that Public Works services are delivered in the most efficient and effective manner. Six themes were consistently cited across research groups as barriers to performance, including: alignment, communication, customer centricity, coordination, data and technology. City employees also expressed their view that the Board of Public Works could be more assertive in breaking down silos between the Public Works Bureaus. They said the Bureaus do not work well together, identifying inter-bureau, intra-bureau, and intra-department communication and coordination as significant problems. The top recommendation of the report proposed the formation of an 

Office of Infrastructure Management (OIM)

 to serve as the citywide lead on all infrastructure programs. To date this has not happened and the impact of this disfunction and inefficiency continues to have consequences within our communities.
Real Estate: For more than 20 years, numerous studies, audits, and reports have been issued in an effort to maximize the value of the City's real estate portfolio. Thanks to the work of the former one-time Mayor's Operations Innovation team the city was able to better understand what it owns for real estate and what is underutilized. But vacant parcels remain empty. The most forward looking idea to address this is to create a new public-private structure for delivering economic development services in L.A., including strategic planning for growth, real estate-related services, and business and industry-related services. Centralizing management of the government property portfolio in a single unit can unlock value by reducing the misuse of real estate assets. 
CEO of Real Estate: Absent the above action, the Mayor could create a new CEO position to reside in the Mayor's office that would be given the authority to provide direction on the bureaucracy of the city's real-estate management, including construction, sales, leases, development and joint ventures. The City of L.A. is one of the largest landowners in the City's overall $2.3 trillion real estate market, and it is not maximizing it to spur economic activity. With better governance, many of these assets - such as outdated buildings, undeveloped land, brownfield spaces, and air rights - could generate value and a revenue stream to fund government budgets, lower taxes, or pay for vital infrastructure. 
The future of L.A. is at stake more than ever and though some progress is being made, there is is so much more that can be done now and not down the road to put us on the course we need to be.
In the United States, as of January 03 2021, total spending by all consumers decreased by 2.8% compared to January 2020.
In California, as of January 03 2021, total spending by all consumers decreased by 9.4% compared to January 2020.
Higher-income earners decreased the most: - 9.7%, compared to lower-income earners: -7.6%
In Los Angeles, as of January 03 2021, total spending by all consumers decreased by 12.8% compared to January 2020.
In L.A.:
Grocery was up 26.2%
Healthcare was up .2%
Entertainment & recreation were down by 74%
Restaurant & hotels were down 53.6%
Transportation was down 49.2%
Retail was down .5%
1. Biden Will Tackle Income Inequality
President Biden's $1.9 trillion fiscal plan has a little redistribution, fiscal and monetary policies to support America's lower-income people. (Greg Ip WSJ)
Raising the child tax credit 50% to $3,000 or more for the year and making it refundable, meaning families who owe less tax than the credit would get a check for the difference.
Extend and boost enhanced weekly unemployment insurance benefits by $100 from the $300 in December's stimulus package to $400.
Extend a 15% increase in food stamps through the summer, raise the maximum earned-income tax credit for childless adults by nearly $1,000 and extend it to more people. Adding $1,400 to the $600-per-adult checks approved in December 2020 would slash the poverty rate from 12.6% to 9%, or by more than 11 million people, according to an analysis by the Center on Poverty and Social Policy at Columbia University. The number of children in poverty would drop by half, or 5 million.
The $350 billion Mr. Biden proposes for state and local governments is much more than the revenue hit they have sustained. 
Expected macroeconomic impact:
Goldman Sachs forecast the economy would grow 6.6% this year, the fastest since 1983—and that assumed less stimulus than Mr. Biden just proposed.
Goldman foresaw unemployment falling to 4.8% at the end of this year from 6.7% in December and 14.8% in April. It took nearly seven years to reach that level after the 2007-2009 recession and four years after the 2001 recession, from much lower peaks.
Passing Biden's stimulus would boost economy, since GDP is now about 3%, or $700 billion annualized, below its normal, potential level. (Congressional Budget Office) 
Concern for L.A.'s recovery: Boosting stimulus checks to $2,000 per adult from $600 will cost an estimated $464 billion. But 58% of the money will go to households earning more than $50,000, including some earning more than $200,000. (Tax Policy Center)
2. Let's Attack CA's Climate Change with Jobs
A new report from the Public Policy Institute of CA shows what we already know, that California's climate is warming and becoming more variable.
Chart: Rising temperatures are making droughts more intense, and dry years are occurring more frequently. At the same time, winter storms are becoming warmer - with less snow and more rain - leading to larger floods.
Funding needed: The recession could set back critical freshwater ecosystem programs for years. Ecosystem management is expensive, and years of investment are needed to achieve results. Yet most funding comes from state bonds and is vulnerable to cutbacks during downturns. PPIC estimates that roughly $700 million is spent annually on aquatic ecosystems in CA - but an additional $400–$700 million is needed to address existing gaps. The key is finding ways to put ecosystem management on a better footing for an uncertain future.
As the economy recovers from the COVID-19 pandemic, we have a unique opportunity to solve the failing infrastructure problem in the U.S. and put millions of the recently unemployed back to work.
Water management itself is an important sector of CA's economy. Numerous public agencies and private businesses manage water supplies and wastewater, provide flood protection, and help support environmental amenities. These activities directly account for roughly more than $30 billion annually in operating and investment expenditures and water management directly accounts for more than 1 percent of CA's $3.2 trillion economy (GDP). It directly employs more than 50,000 people and indirectly employs many additional personnel through contracts with private engineering, construction, consulting, and law firms.
The American Society of Civil Engineers estimates that we must spend $1.6 trillion above current levels to repair our aging water infrastructure. Major past investments in infrastructure injected jobs and capital into the economy at a rate that would employ millions now and in the coming years. The American Recovery and Reinvestment Act (ARRA) in 2009 allocated $840 billion ($2.7k per capita) and the New Deal of the 1930s allocated $650 billion ($5.2k per capita), in today's dollar. As a percentage of the nation's output, the New Deal represented an investment rate of 40 percent, while ARRA represented an investment rate of roughly six percent of the nation's output. While the population has more than doubled over the past 100 years, investment in infrastructure has certainly not kept up with population growth in the U.S. Looking at an investment injection of $1.6 trillion will be $4.8k per capita, which is somewhere in between the two historical programs. Many sources project roughly 10 million jobs will be created for each $1 trillion invested. 
L.A.: To learn everything you ever wanted to know about L.A.'s water history I recommend the following draft report: Building Water Resilience in Los Angeles County: A Report. If the local workforce development boards are not already aligned with developing skills programs to support this path forward we are missing a great opportunity.
3. Building Lithium Valley in CA
CA's Salton Sea may have the ability to meet more than one-third of today's global lithium demand – a market that is set to grow dramatically.
Background: Global electric vehicle (EV) market growth is projected to rise from 1.7 million vehicles in 2020 to 26 million vehicles in 2030 and 54 million by 2040. California accounted for 48% of 2019 domestic EV sales and is the primary U.S. launch market for new EV models.
California, along with 15 countries have committed to move to 100 percent zero emission vehicles and establishing a full battery manufacturing ecosystem, anchored in Lithium Valley, will not only support the just transition to electrified transportation, but advance progress toward CA's climate goals, and serve as a vital source for critical minerals essential to economic and national security.
Progress: During the first nine months of 2020, key actions have been taken by policymakers to advance the prospects of establishing Lithium Valley as the anchor for the domestic lithium battery supply chain. CA state funding has been allocated for demonstration of lithium recovery and AB 1657 was passed by the legislature on August 31, 2020. More work is needed and pages 28 and 29 of the report offer ideas to gain further traction on this initiative.
4. COVID-19 Job Losses Will Further Increase Homelessness
The recession has hit low-wage workers the hardest as business establishments in food, retail, tourism and entertainment have scaled back operations dramatically to stem the spread of Covid-19. The Economic Roundtable's recent report Locked Out paints a stark picture of the impact this will have on homelessness in the upcoming years.
The Data: Los Angeles County, with its large low-wage labor force and high housing costs, will be hard hit. Without further intervention, working-age adults without a place of their own to sleep will exceed 52,000 in LA County, 131,000 in California and 600,00 in the country by 2023.
Government Response Needed: The Economic Roundtable concludes "without large-scale, government employment programs, the Pandemic Recession is projected to cause twice as much homelessness as the 2008 Great Recession."
Current Job Creation Proposals: At the federal level, President-elect Joe Biden is expected to release in the coming weeks an economic recovery plan aimed at longer-term job creation. This plan will be a follow up to the $1.9 trillion Covid-19 relief plan, which is focused on pumping money into the economy and containing the pandemic.
At the state level, Governor Newsom's Equitable Recovery for California's Businesses and Jobs plan includes over $1 billion to accelerate investment and job creation and fund workforce development initiatives.
Strengthening Impact: Job creation programs that lift the unemployed permanently out of poverty will require job training, particularly as the jobs lost were low skill and many will be automated in the future. The government's track record supporting truly high impact workforce development programs has been inconsistent on this front. Funding economically relevant, high impact programs only will be key.
To make a dent in homelessness, programs will need to prioritize workers that are currently or on the brink of homelessness. To that end, Coalition member Senator Maria Elena Durazo sponsored Senate Bill 1333 last year to establish a Homeless Hiring Tax Credit for employers that prioritize individuals experiencing homelessness to be among those hired first. Strategies such as this one will be essential to the overall success of any job creation program that effectively reduces homelessness. ([email protected])
Highlighting Community Leadership
To explore the effects of this environment, and to ensure we understand how to reinvigorate progress toward gender diversity, equity, and inclusion, the IBM Institute for Business Value and the National Organization for Women (NOW-NYC) are hosting a Women's Leadership Jam.
Starting at 8 a.m. ET on Tuesday, 26 January and running continuously through 5 p.m. ET on Wednesday, 27 January, the Jam provides a unique opportunity to engage in text-based conversations directly with women leaders and allies around key themes:
Using technology to address bias and improve parity
COVID's impact on women in the workforce
Impact of gender bias on women's careers
The role men can/should play as allies
Women in STEM: The benefits of gender diversity
Specific challenges for minority women
Input from jammers will be analyzed by IBM's proprietary Innovation Jam® AI-enabled technology, and the results may be used to inform an upcoming Women's Leadership study that will be published in celebration of International Women's Day on 8 March.