In memory of the legacy of Ronald F. Deaton, who died August 4, TPR is honored to share words of tribute from municipal and civic leaders recognizing the impact that Ron Deaton had on the civic fabric of Los Angeles. Deaton served LA in multiple capacities throughout his career including as Chief Legislative Analyst and as LADWP General Manager. Here, invited contributors reflect on the unparalleled experience, institutional knowledge, and public service that Ron Deaton embodied throughout his career without fanfare or partisanship.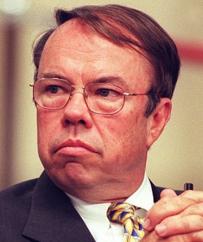 "Ron Deaton was the most powerful person in City government who most people never heard of."—Zev Yaroslavsky
Ellery Deaton: There is one thing I would like the world to know about Ron Deaton:  he loved.  He loved and protected his family, his Councilmembers, his employees, and his colleagues.  He laughed and enjoyed every moment he had.  He always looked for ways to make life better for each person he knew and for the citizens of Los Angeles. He loved and was loved.
Zev Yaroslavsky, Fmr. LA City Councilmember & County Supervisor: Ron Deaton was the most powerful person in City government who most people never heard of.  His power and influence derived from his values and his skills. He couldn't be influenced by special interests or their lobbyists.  The city's interests came first, last, and always, and his bosses knew it. His honesty, credibility, and negotiating talents were respected by allies and adversaries alike. As a result, Ron was trusted by just about everyone with whom he dealt inside and outside City Hall. And that's where he got his power. 
My relationship with Ron started simply enough as a professional colleague. But, over time we became trusted personal friends, as did our wives, Barbara and Ellery. I loved Ron like a brother and had no closer friend.
Together, we made a lot of good trouble, and those memories will always bring a smile to my face.
Mary Nichols, CA Air Resources Board Chair & Fmr. LADWP Board Chair: Ron assumed the role of General Manager of LADWP as if he had been preparing for it all his life. He knew the details of the issues and the politics as well as anyone ever has, but it was his appreciation for the history of the Department and how it shaped Los Angeles that was his singular contribution as GM. He staged a yearlong celebration of the Centennial of William Mulholland that could have been subtitled "Beyond Chinatown,"  reopened the fountains in the entrance plaza, and restored as many features of the historic Ferraro headquarters building as he could get his hands on.
He did all this for his own enjoyment, but mostly he sought to revive the City's pride in having secured its future water and energy, celebrating the feats of financial and engineering prowess that made Los Angeles an improbable success. 
Sen. Robert Hertzberg, CA Senate Majority Leader: If the term "invisible history" applied to anyone it was Ron Deaton. He was the master crafter of so many critical policies that moved Los Angeles into the future. I am a policy wonk, and Ron was my guiding light in so many important ways. I gained insight into so many issues from our frequent and long conversations, and when I ran for mayor of Los Angeles, I asked him if he would be my Chief of Staff if the campaign was successful. He said yes. Now that would have made for interesting times. I miss you, my friend.
Bill Bratton, Fmr. Chief of LAPD: I was very saddened to learn of the passing of former Los Angeles Chief Legislative Analyst, Ron Deaton, who I first met in 2001 as a member of the Federal LAPD Monitoring team overseeing the implementation of the Consent Decree that was intended to direct and oversee the reform of the LAPD.  Ron was intimately involved in the creation of the Consent Decree and its successful implementation. I was privileged as Chief of Police from 2002-2009 to work closely with him and his close friend and colleague, Jerry Chaleff,  and Mayors Hahn and Villaraigosa in ensuring its success. A success marked by a reformed police department that was also able to significantly reduce crime and improve badly damaged race relations. 
In recognition of his many accomplishments for the City he loved and served so well, the auditorium at the new Police Administration Building across from City Hall was named in his honor. 
I was very fortunate to have been able to collaborate with him. I enjoyed both my professional and personal time with him. He was tough but fair.
Cindy Miscikowski, Fmr. LA City Councilmember: There is not an issue that was significant in the recent history of LA that he was not a part of – with the possible exception of land use and development – proving again how smart a person he was.  
The legacy of what he accomplished is mind-boggling.  Included in that list:  the preservation and breathtaking seismic retrofit of City Hall at a cost of over $300 million, when the conventional wisdom was to tear it down.  Then he helped to fashion and guide innumerable ballot measures (mandating Citizen Oversight Committees) to build new libraries, police stations and fire stations and new parks and recreation centers throughout the City, including major funds for upgrades at the Los Angeles Zoo. He also shepherded the City's response to the effort in the late 90's to fight the secession of the San Fernando Valley and San Pedro from Los Angeles.  
The issue I worked with him on most closely, was the reform of the Los Angeles Police Department.  In 2001 after the expose' of actions of LAPD officers in the Rampart Division and others, led to the US DOJ opening an investigation into the City and its Department ultimately charging that the police were "engaged in a pattern or practice of unconstitutional or otherwise unlawful conduct that has been made possible by the failure of the City defendants to adopt and implement proper management and procedures."   The City then entered into a decade-long effort, under the legal enforcement and oversight of the DOJ, to reform from within and establish constitutional policing in the DNA of the LAPD.  Ron Deaton became the primary driver of ensuring that the City met its goals. Without Ron Deaton finding the millions of dollars to pay for the changes necessary, and his dogged persistence and ownership of this process, the City would not have been able to achieve its goal and ultimately be released from oversight. 
Ron Deaton was the most influential—and fairest—person in City Hall.  Not Mayors or Councilmembers. When Ron spoke, people listened.  And today, Los Angeles is a better place because of it.
Ron Gastelum, Fmr. CEO Metropolitan Water District: An impish smile and great laugh that endeared him to all that had the good fortune to know and work with him. Our connection was mostly around water issues. He knew the history of water development in LA as well as anyone. But his interests extended well beyond water. He understood that a great city like Los Angeles only works if the fundamentals, like a reliable water supply at an affordable cost, are secure. In his position, he was responsible to help make the City meet all the basic needs of the residents, and he met those responsibilities everyday with unparalleled skill, humor, and humanity. He was the complete public servant and family man. 
Rick Tuttle, Fmr. LA City Controller: Ron Deaton was a remarkable man and a remarkable public servant. He was very smart and dedicated to the city of Los Angeles that he served with brilliance and integrity.  He regarded his work as a noble calling, and he understood that political power arrived at through the democratic process could be used for good ends to enhance the common good.
In the government of the second largest city in the country, where a great deal of power resided with the council, as Chief Legislative Analyst Ron used that power to advance the interests of the people of Los Angeles. Three particular occasions come to mind (and there are many others): First in 1992 when he led the effort in Sacramento to persuade the legislature and the governor not to inflict upon Los Angeles a huge reduction in the state's transfer of revenue to Los Angeles; and, second, when he directed the successful campaign to ward off Valley Secession.  And third, Ron crafted the campaign for Proposition Q that resulted in the construction of additional police stations and the refurbishments of many fire and police facilities to enhance the work environment for the men and women who work in the vital arena of public safety. Ron was a very, very close friend, and join countless others who thank him for his magnificent career of public service.
Sharon Tso, City of LA Chief Legislative Analyst: There has not been, nor will there ever be, a Chief Legislative Analyst like Ronald Deaton. A bureaucrat, a mentor, and a friend...he made an indelible impression on the City he loved and on all those who had the honor and pleasure of working with and for him. May he rest in peace.
Avak Keotahian, City of LA Assistant Chief Legislative Analyst: Political power can be a good, useful thing.  Ron Deaton exercised the collective power of the City Council.  In that role he was able to implement the individual, as well as group, objectives of the Council members — not his own. And he was able to 'make things happen'.  The value of this benefit was perhaps not fully understood by some politicians who may have resented his 'power' but who individually could not have succeeded in achieving such big results.  The lesson of Machiavelli's The Prince is not how to exercise power for one's own personal desires but for the good of the people. Ron was that prince.
Ruth Galanter, Fmr. LA City Councilmember: Among the many things Ron imparted to members of the City Council, two stand out in my four-term experience.  First was the importance of protecting the Council's role vis a vis the Mayor. In 1993, faced with a new mayor apparently convinced the Council worked for him, Ron orchestrated the Council's emphatic demonstration of its independent role and power over the budget, a striking and effective lesson.
 In light of what is happening at the federal level now, that seems especially noteworthy, even though that Mayor and his allies later changed the City Charter to emasculate the Council.  Second was Ron's emphatic declaration that I wrote down and kept pasted on my computer for the rest of my tenure: "Dammit, government is NOT like a business; government has to be FAIR.  And this is a Republican talking."  There is not a better philosophy that describes how Ron saw himself and his role in the 40 years he spent at City Hall. 
Joyce Cardella, CLA Ron Deaton's Executive Secretary: What do you say about a man that made Los Angeles a better place to live?  He was compassionate, intelligent, and trustworthy. A problem-solver who wanted to improve the City for its citizens, and he did! For example, restoration of the Los Angeles City Hall, historic El Pueblo and the Griffith Observatory and conceiving and implementing numerous public facility bond measures including the LA Zoo.  He also loved playing Solitaire on his computer, Sees Candy and Carrot Cake.  His laugh was infectious, and his smile welcoming.  Only his family took precedence over his efforts on behalf of the City of Los Angeles.   His many accomplishments don't bear his name but will remain a part of Los Angeles for years to come.   
Howard Berman, Fmr. US  Congressman: I was very sad to learn of Ron's passing.  It has been a long time since we last met or spoke,  but I have very fond memories of working with him on many occasions when I was a member of the Los Angeles delegation in the House of Representatives,  on issues large and small.   What I found so special about Ron was that he was a master of the substance of the issue and a sophisticated master of the politics necessary to achieve the goal.   And he did it all with a keen sense of humor.   Working with him and the City's DC representative,  Jim Seeley,  for many years was a real pleasure.   I'll save the stories for a more appropriate time.
Most Angelenos will never know the role he played,  or what he accomplished,  but a few of us will never forget.