TPR shares an excerpt from Hotel California: Housing the Crisis—authored by Ananya Roy, Gary Blasi, Jonny Coleman, and former TPR Assistant Editor, Elana Eden, and originally published by the UCLA Luskin Institute on Inequality and Democracy—which lays out a comprehensive framework for the conversion of hospitality properties into housing through the large-scale public acquisition of vacant hotels and motels. The report highlights 40,000 to 70,000 empty units the tourism industry estimates will stay vacant in coming years as prime opportunities to expand supply of permanent supportive housing as expiring eviction moratoriums push more Angelenos into housing precarity.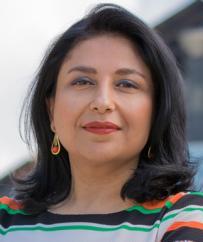 "A dramatic expansion in low-income housing stock is urgently needed, and the large-scale public acquisition of vacant hotels and motels is the most promising option to achieve this."
KEY ARGUMENTS: (MORE) HOTELS AS HOUSING
A Worsening Crisis 
Los Angeles is on the cusp of a surge in evictions and homelessness. The first report in this publication series, UD Day: Impending Evictions and Homelessness in Los Angeles, authored by Professor Gary Blasi of UCLA, projects that the economic impact of the COVID-19 pandemic and the political failure at all levels of government to institute tenant protections have put 365,000 renter households in Los Angeles County at risk of eviction once the Judicial Council lifts the temporary suspension of evictions. The Blasi report estimates that of these, between 36,000 and 120,000 households, with the latter including 184,000 children, could become homeless. This would be in addition to the numbers yielded by the 2020 Greater Los Angeles Homeless Count of 66,433 people experiencing homelessness in Los Angeles County, 72% of whom are unsheltered.
We anticipate that such devastation will be disproportionately borne by working-class communities of color, especially those living in what we identify as at-risk zip codes where rent burdens are high and displacement by private and public investments is already underway.
The expected surge comes on top of the continued upward trend in homelessness in Los Angeles, including, as demonstrated by the 2020 Greater Los Angeles Homeless Count, high rates of first-time homelessness catalyzed by economic hardship and weak social networks even prior to the COVID-19 pandemic.
Hotels are Already Being Used as Shelter and Housing 
Los Angeles already has a vitally important stock of extremely low-income housing in the form of residential hotels, protected through hard-won victories by housing justice organizations who have fought against tenant displacement and redevelopment. In communities such as Skid Row, such hotels have ensured what housing policy experts like to call affordability.
The COVID-19 emergency expanded the use of hotel rooms, mainly in the form of emergency shelter for people experiencing homelessness who meet FEMA eligibility criteria for risk and vulnerability. The Project Roomkey experiment, at state and county levels, has relied primarily on negotiated occupancy agreements with hotels and motels to provide such shelter. Important in intent, Project Roomkey has been painfully slow in such placements. The Los Angeles Homeless Services Authority (LAHSA) recently released a COVID Recovery Plan which promises no returns to the street for those currently sheltered under Project Roomkey and seeks to rapidly house 15,000 of the most vulnerable people experiencing homelessness in Los Angeles. It includes mention of hotel and motel conversion among other provisions.
The Case for (More) Hotels as Housing
Current models of housing provision in Los Angeles have no likelihood of meeting existing housing needs, let alone the significant increase in need that is soon to come. Even without taking account of the impacts of the COVID-19 pandemic, the Los Angeles Homeless Services Authority (LAHSA) estimated that 509,000 new affordable housing units are needed to meet current demand. But this unattainable number grossly underestimates need, especially in terms of affordability. Now LAHSA's COVID-19 recovery plan seeks to house 15,000 vulnerable people experiencing homelessness but continues to rely on a combination of housing model provisions that have already proven to be expensive and slow. In addition, in a recent agreement between the City of Los Angeles and the County of Los Angeles reached in the complex litigation currently before U.S. District Judge David O. Carter as to unsheltered and unhoused people in makeshift encampments near freeways, the City and County will have committed to provide an additional 6,000 new beds over the next 10 months for unhoused residents currently living near freeways. A dramatic expansion in low-income housing stock is urgently needed, and the large-scale public acquisition of vacant hotels and motels is the most promising option to achieve this.
There are over 100,000 hotel and motel rooms in Los Angeles County that serve tourists. With the ongoing COVID-19 pandemic, many of them will lie vacant. In mid-May, hotel occupancy rates in major U.S. cities was at 30%. The most optimistic national projections about the recovery of the hotel industry estimates an overall decline of 36% in occupancy for 2020 and notes that the COVID-19 pandemic has spurred "the largest decline the U.S. lodging industry has realized" since the inception of hotel occupancy data collection. This means that at least 36,000 to 70,000 hotel and motel rooms will remain vacant in Los Angeles and can be acquired as housing. Cities such as Vancouver have already started purchasing tourist hotels as part of long-term housing plans.
While a common narrative has been that luxury hotels will rebound first, industry analysts anticipate that in the aftermath of the COVID-19 pandemic, "luxury, upper upscale, and upscale properties will be affected most because of their dependency on group, business, and international visitations." Given that many of these luxury hotels in Los Angeles have been the beneficiaries of public subsidies, they must remain in consideration for (More) Hotels as Housing. But economic distress will also be felt by the middle and lower segments of the hotel industry not only because of low demand but also because of debt structures carried by such hotels and motels.
The public acquisition of tourist hotels and motels can greatly expand housing for low-income and extremely low-income people in Los Angeles by shifting property use from hospitality to housing. While the COVID-19 emergency provides government executives, including the Mayor of Los Angeles and the Governor of California, the legal authority to commandeer hotel rooms, they did not use this authority for Project Roomkey or in any other capacity, but rather relied entirely on the stock of rooms for which they could negotiate. Instead of such short-term agreements, we advocate a combination of public acquisition strategies from purchase to commandeering or eminent domain. In Los Angeles, eminent domain has been historically used to clear neighborhoods and make way for urban development. We argue that the time has come to flip the script of eminent domain and to use it for the self-evident public purpose of housing.
Temporary to Permanent
The urgency and opportunity of the present moment presents the unique possibility to acquire and minimally convert tourist hotels and motels into housing for people experiencing homelessness. We argue that such housing need not be accompanied by the full infrastructure of services that make up permanent supportive housing, which is best suited for the needs of the chronically homeless, but that is not imperative for the first-time homeless and those without disability. Housing must be the priority and the services and support necessary to ensure housing rights must be the priority.
But often in the past, voucher systems have placed people experiencing homelessness in hotels as temporary stay only to keep them trapped there in what are akin to permanent refugee camps. In Europe, where hotels are being used for families experiencing homelessness, stays in inadequately renovated hotels have stretched to three to four years with demoralizing effects. While the use of hotels as emergency shelter can be life-saving, our argument is focused on the livability and habitability that is necessary for at least a few years of residence. To be clear, conversion will not guarantee such outcomes. These, we argue, can only be assured through community control and tenant power.
Already in Los Angeles, residential hotels have been acquired and converted by nonprofits. Like Project Roomkey, such experiments provide a window onto the possibilities of (More) Hotels as Housing. With this, or any other type of acquisition and conversion whether by nonprofits or developers or public agencies, it will be necessary to ensure that people are not moved around in a zero-sum shuffle of low-income housing. (More) Hotels as Housing must do what the name suggests: add housing units.
We also flag the importance of tenant protections and tenant rights, and insist that (More) Hotels as Housing must break with patterns of poverty management that perpetuate the criminalization of the unhoused and impose racialized policing and surveillance as conditions of access to housing and services.
Given that existing models of housing provision in Los Angeles are unlikely to transition people from such hotel and motel rooms into permanent housing in the foreseeable future, we additionally advocate for the conversion of a partial stock of hotels and motels into social housing. This would be a wise use of public resources with permanent benefit to the City and County.
Although it is tempting to put a single price point on the unit cost of (More) Hotels as Housing, the detailed discussions in this report underscore that price will vary according to acquisition and conversion strategies as well as location and local market demand. Various estimates of acquisition have settled in the $100,000-$150,000 price range. But these are typically for motels and low-end hotels that will likely require more expensive conversion to be habitable and livable. These conversion costs can run from $70,000 to over $200,000 per unit. But given the downturn in global tourism, there is also the unprecedented opportunity to acquire more up-market hotels, especially those that are unlikely to rebound or that might be in distress because of their debt structures. If so, acquisition costs could run higher but conversion costs might be more reasonable. Finally, there is the Vancouver model of expropriation of derelict hotels where the cost of acquisition is close to nil but where renovation costs to transform such hotels into social housing run at $250,000 or higher. Detailed financial analysis will be needed to develop and implement acquisition and conversion strategies and assemble funding. But even with this range of price points, (More) Hotels as Housing promises to be significantly cheaper than current models of housing provision in Los Angeles, including homeless shelters and permanent supportive housing. 
Which Path to Recovery?
The luxury hotel industry in the United States is underwritten by public subsidies, and it is no different in Los Angeles. During the COVID-19 pandemic, as thousands of unhoused Angelenos have had to remain in unsafe conditions on the streets and in encampments, these publicly subsidized hotels have come under scrutiny. We warn the City against adopting a recovery narrative and path that continues such models of urban development, including hotel boosterism through public subsidies. We advocate for a path to recovery that centers racial justice and housing justice, which includes directing public resources for immediate access to housing, as well for social housing, with a focus on the Black and Brown communities who are bearing the burden of both the COVID-19 crisis as well as the ongoing crisis of housing insecurity.
Drawing cautionary lessons from the Great Recession, we argue that such an approach can create publicly owned assets in at-risk neighborhoods, where investors, capitalizing on the racialized logics of exclusionary and predatory finance, are already seeking to secure concentrated ownership of distressed properties. The need for such neighborhood stabilization has to be anticipated and implemented now rather than in the aftermath of crisis.
A Note on Methodology 
We are a group of movement-based and university-based scholars with many years of experience with housing justice research, analysis, and organizing. For this report, we undertook systematic analysis of all public documents and media reports pertaining to Project Roomkey and also conducted interviews with public officials and service providers as well as unhoused Angelenos residing in Project Roomkey hotels. In order to better understand the relationship between public policy and the hotel industry, we analyzed publicly available data on subsidies and other forms of public support for hotel development in Los Angeles and took account of the history of urban development in the city. Our research also focused on different models and regulatory frameworks of hotel and motel conversion and utilized analysis of relevant ordinances and policies as well as interviews with nonprofit and public officials involved in such conversions. Situating the present moment of housing insecurity in a broader context, we drew caution from past efforts at using hotels as housing as well as those more recently initiated in other cities. Committed to a housing justice framework that centers tenants and the unhoused, we drew inspiration from community-led initiatives that build tenant power and ensure self-determination for those housed in hotels. Finally, the draft report was reviewed by housing justice and legal advocates who have been at the forefront of systemic change in the provision of housing in Los Angeles and California.
Find the full report, online, Hotel California: Housing the Crisis