With minimal and dwindling aid from or expected from Congress, local governments throughout the US are struggling under the weight of cratering tax revenues and increased demands for city services. TPR recently interviewed Culver City councilmember and former mayor, Thomas Small, about the fiscal and policy challenges brought on by COVID-19 in his city. Small sheds light on the complexity of crafting a city budget that addresses public demands to #DefundThePolice while prioritizing the health and safety of all Culver City residents.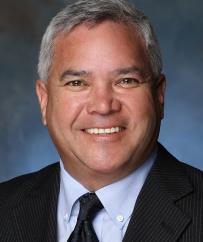 "We have managed to respond to this crisis and cut our budget severely without having any layoffs so far...It has created an esprit de corps amongst our staff and city that's just extraordinary."—Thomas Small
During this year's COVID-19 pandemic, The Planning Report has focused much of its coverage on how public & private sector leaders are navigating an unparalleled and a compounding set of crises, including a dramatic loss in revenues. Please share with our readers how Culver City is managing its budget challenges?
Thomas Small:  First of all, we have reserves of about $90 million, which is about the same as what Santa Monica had, but obviously our budget is much smaller. So, we were in a somewhat better position than some of our neighbors and other jurisdictions around the state to be able to use our reserve to cushion the fall for a short time.
The approach that we came up with was really lead by our city manager, John Nachbar, who is an extremely experienced career city manager; it's what he's done for 40 years in various different cities around the West. He has been through and dealt with a number of recessions, but never anything as severe as what we're in now. We determined early on that our approach would have to drastically reduce our budget over the coming years. 
Secondly, we chose to do it by attrition rather than having a big chunk of layoffs right at the beginning. We have managed to respond to this crisis and cut our budget severely without having any layoffs so far, which is astounding to me and has created an esprit de corps amongst our staff and city that's just extraordinary. People have been working so hard, I just cannot believe it.
Elaborate on how the City is managing through this crisis.
We've had more city council meetings more often than anything in my memory. Our last meeting lasted seven hours and ended at 2:17 am, and previous meetings were comparable to that. We approved the budget with upwards of 300 members of the public there to comment via the WebEx platform we've been using to hold city council meetings.
The city manager asked his department heads for cuts across the board, so every department got the directive to cut as much as they could without laying off any staff. Many outside contracts and pretty much all of our capital programs have been cut. 
The one thing that's a little wonky has to do with our CalPERS debt and our pension plan. We had a program to try to pay down that debt sooner rather than later and thus saving money in the end. We were supposed to invest about $10 million this year to help us shave off the top of that debt, but that's obviously been postponed. It hurts us in the long run, but it helps us right now.
With the challenge of having to address a pandemic, economic recession and civil unrest, does City leadership have time to reflect much on its policy decisions and on the impacts going forward?
It's challenging. But first, I'd like to clarify our strategy of attrition that I think is key. Rather than laying people off, when people retire or leave for whatever reason, we're not going to be replacing them. Our budget will continue to shrink in that regard over the next two or three years.
We may also institute incentives or golden handshakes for people to retire. When folks are at the top of their career, they have a higher salary, so this helps us free up those positions and to shrink our departments. That's one of the more humane ways to go about having to cut the budget that we're actively engaged in.
What I've not yet addressed are challenges faced by our police department—the epic saga that we've been through with regard to the budget since the horrendous murder of George Floyd, the protests, the looting, and our reaction to that. They're all bound up in these same revenue issues.
On the day after the LAUSD school board voted not to dismantle its school police force, how is Culver City approaching the challenge of budgeting its police department?
There's been such tremendous controversy over this issue in Culver City. We have a populace that has become more engaged than ever before. After the murder of George Floyd, we immediately had protests going on in the city with thousands of people peacefully protesting. At the same time, protests were going on all around the country, and the riots and looting also started. 
We have been operating the city through our Emergency Operations Center since the beginning of the COVID crisis, which really changed the structure of how the city functions. Our police department had already been all-hands-on-deck, seven days a week for a while, so when the violence started, we were well positioned to respond to it. But there was a very dramatic set of events that happened over a week.
There was a protest at city hall that my colleague, Meghan Sahli-Wells, and I attended and spoke at. After I left with my son, the police chief spoke. He wanted to respond to accusations that our police officers were not turning on their body cameras while on mutual aid in Beverly Hills—which turned out to be false, mistaken information. He was booed off the stage. And then my colleague, Meghan Sahli-Wells—who's a hugely popular progressive political figure—was also booed off the stage.
Over the weekend, on social media, Meghan tweeted in support of Black Lives Matter and challenging our police budgets, which provoked a reaction from the Police Officers' Association. They wrote us an open letter challenging the city council and lamenting that we were not supporting them after all they had done for us. 
And the City Council's response? 
That week was the big standoff. We have a group in Culver City called the Culver City Action Network that is politically sympathetic to Black Lives Matter and to many other very progressive movements. It's a bunch of very high-powered residents, some of whom teach at the USC and the UCLA School of Law, and they became very active on this issue at that time. It happened to be—completely by chance—that we're also in the middle of budget season, and we were scheduled on the 22nd to approve the final budget that was already cut and ready to go. 
The folks at Culver City Action Network were quick to point out that the percentage cut from the police department was not as high as cuts in the other departments. There are reasons for that. The police department budget is mostly personnel costs, and the police department works 24 hours a day.  If you're going to cut the police budget, it's really hard to do it without firing people. But the Culver City Action Network was demanding cuts, and the Police Officers' Association was demanding that we support the department and their budget. 
I'm on the Culver City Council Police Liaison Subcommittee along with our mayor, Goran Eriksson. We met with the Police Officers' Association on Wednesday of that week, and the tensions were incredibly high; I've never seen it like that before. That evening I got an email from the police chief telling us that he was going on medical leave, and that one of the much younger captains would step in and take over the police department for the moment. That night, I was awoken at midnight with a call from the desk sergeant informing me that someone had been shot. We were really experiencing the world falling apart.
The mayor and I wanted to respond to the demands of the protestors and to the demands of the Police Officers' Association. We met the next day for two hours with the heads of our departments, the city manager, and with our public affairs consultant. We went around in circles and in two hours, we could not come up with a coherent statement that would calm the waters. 
We were at a loss for what to do, so we decided to call an emergency meeting of the city council to discuss the issues. We had a huge Zoom-type city council meeting on June 15, to listen to all of the public, get input from them, and try to calm things. The meeting had a very abbreviated agenda. We approved signing President Obama's Mayor's Challenge, part of the My Brother's Keeper program that examines police use of force. 
Then, we launched into a discussion about what we can do. Protesters and the Culver City Action Network demanded that we #DefundThePolice. Black Lives Matter and defunding the police—which is certainly one of the issues of our time, nationally—has really come to an incredible focus here in this little city in the middle of Los Angeles. We've had to be innovative before, and here, we're really having this innovation thrust upon us.
Share the politics of reaching consensus on the City's budget—most especially regarding the police department's budget?
The politics comes down to who's on the city council and what their positions are on this. Currently, we have arguably the most progressive council in the city's 102-year history.
We had only a week to approve or change the budget, and common sense would say it's pretty ugly to try to defund the police in a week. Even though there was a huge call to do that and threats coming from every side, I didn't see how we could do it in a week.
So, we kept the budget as is, but we committed to reimagining public safety going forward and reshaping how public safety services are delivered. So that we can get past this incredible division rooted in systemic racism and enable our police to be honored, respected, and supported by every member of our community... 
Were your Culver City constituents satisfied with the outcome reached? 
We got all sorts of criticism for calling this meeting. Some people said it was too soon and without enough notice or they objected to the virtual meeting format. That was one of our first meetings where we had over 300 people wanting to comment. We also have a very active and hugely admirable group of high school students who have become very active in commenting, leading protests, calling and tuning into our meetings.
From that meeting, we barely scraped through trying to satisfy the extremely loud voices on each side of the issue. We committed to a truth and reconciliation process that will involve an apology from the city council for the history of Culver City, which is undoubtedly as shameful as many, if not most, of the jurisdictions across the country. 
         Culver City was formed as a sundown town—if you weren't white, you couldn't buy a house here. The town was known for many years as a place that you drove around if you were Black. Even more recently, the city council—several councils ago—hired Timothy Wind who was one of the police officers who beat Rodney King.
When that police chief—Chief Cooke—stepped down, things began to change, and now I would say that 50 percent of our police officers have been on the force for less than five years. Culver City has a new force; we're heading in a new direction, and we have been for a while. We've instituted many reforms over recent years, and now we're going to do even more.
Being Filipino, I'm one of the first, if not the first, person of color on the city council.  Since I've been involved in city council—even before I was elected—I've had people ask me on a regular basis, "Why does this happen to me when I come into Culver City?" or "Why do I get pulled over?"
When I was mayor, I spent a lot of time with our police chief and with groups of young Black men who felt they had been pulled over unreasonably. There's no question that we need to set out in a new direction. Our acting police chief now, Manny Cid, was able to cut another $400,000 out of his budget during the week between the special meeting and the budget meeting. 
Elaborate, in closing, on how the budget passed by the Council reflects the innovation demanded by the public. 
At the first meeting on June 15, we voted to increase funding for a social worker program run through our senior center that had been started by my colleague, Daniel Lee, in collaboration with the School of Social Work at UCLA. When it came to the budget meeting, the council voted to approve the budget with those significant reductions but not anywhere near the amount of reductions that the Culver City Action Network is demanding. 
Even with this progressive council, we voted to approve that budget, 4 to 1, with Councilmember Lee opposing. I respect that vote. But there's almost nothing that you can do immediately without having severe, unintended consequences if you don't do them methodically and carefully. 
We are going to reduce our budget, and we committed to forming a task force to bring back proposals over the next three months to significantly reduce the scope and budget of our police force.
There are many things—parking enforcement, animal control, unhoused people, mental health, domestic disputes, noise complaints—that have come under the control of police departments throughout the country that probably don't belong there. Police probably don't want to do these things—they're not trained for it—but a huge percent of their activities are in this category. Over the next few months, this task force is going to bring us what we can take out of the purview of the Police Department and put into Parks, Recreation and Community Services, or other departments. 
We're discussing a different sort of triage for our 911 calls. There will be many calls dealing with domestic violence, homelessness, and mental health that do not need to have an armed police officer with the counselor or social worker. If we're not leading with a gun, we're hopeful that we can vastly reduce the chance of violence on these calls, and our budget parameters will be very different.