With recent reports of a 96 percent drop in passenger air travel nationwide and hotel occupancy in LA County down by 75 percent since March, TPR spoke to Executive Director of the LA City Department of Convention and Tourism, Doane Liu, on the heavy impact COVID-19 and the stay-at-home orders have had on the 'mass gathering business' in Los Angeles. With in-person events and international travel and tourism likely to be some of the last sectors to recover, Liu highlights how the entities his department oversees—the LA Convention Center and the LA Tourism and Convention Board—are impacted, adapting, and pressing forward with plans to grow LA as a world-class tourism and convention destination.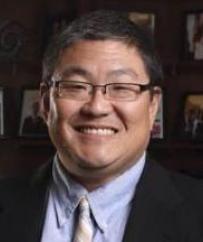 "We may go from almost $30 million in convention center gross revenue to close to zero… Since March 1, hotel occupancy has fallen by 75 percent or more...LAX passenger traffic has declined by 95 percent."—Doane Liu
When you assumed the position as Executive Director of Los Angeles City's Department of Convention and Tourism Development, you said, "The City of Los Angeles has limitless potential for growth as a convention and tourist destination." Speak to the limits encountered this Spring, and how you've begun to adapt to the staggering public health and economic impacts of COVID-19 on your responsibilities & revenues.
Doane Liu: It was a drastic shock to the mission of my department. I've joked that it's a bad time to be in the mass gathering business— that's what we do, at least, on the convention side. And on the tourism side, there's just no travel, so it's been a huge hit. Even as we're starting to talk about recovery steps, it looks like tourism—and certainly conventions—are going to be one of the last sectors to be opened. I still believe it's limitless, but it's going to take a few years.
As a brief reminder, my department is relatively new; it's only six years old now. After 40 years of having a department that only ran a convention center, we privatized the operations. My small department—with 10 employees—oversees the city's contract with AEG on the convention center and with LA Tourism on our destination marketing contract. We look at both the convention and tourism overall.
One metric that I follow closely is the TOT, or transient occupancy tax. I like to brag that my department is the only department in the City of Los Angeles that directly generates revenue for the City's General Fund. You could argue that the three proprietary departments make money, but as proprietary departments those revenues have to stay within those departments. My mission is to increase visitation to LA, which increases hotel space and generates over $300 million in TOT to the City's general fund 
Elaborate on your communications with Convention Center clients and the Department's immediate responses to the public health crisis?
In the short term, the convention center basically cancelled all events, meetings, and exhibitions through August 31st, including some very big ones like E3 and Anime, two of our legacy events that come every year. We've had to work with AEG on cutting LA Convention Center's staff from over 200 to just under 100 at this point.
We have had to really work closely with our clients who have booked and licensed the space at the convention center to not cancel but to reschedule; that's one of our strategies.  As you know, LA Tourism is the sales agent for large citywide conventions, so they work very hard on trying to rebook and work with clients.
The mayor's current stay-at-home order only goes until May 15th, but LA County Public Health's Dr. Ferrer said it would be extended indefinitely. That's a difficult decision if you're a citywide convention, and you don't know when exactly when the city might cancel your event. We proactively met with all of our clients as a convenience to help them try to get out of obligations that they may have for signage, contractors, exhibitions, etc.
The medical relief center was installed in the South Hall, but fortunately we haven't had the hospital surge that would require patients to be transferred to the convention center. It's one of the requirements to move into the recovery phase to have enough capacity just in case there is a hospital surge. In the South Hall, we have 175 hospital beds that are available if needed.
We're also using our kitchens and food and beverage contract with Levy Foods. We're working with the mayor's office and their programs to feed seniors, so we're now cooking and assembling 8,000 senior meals a week out of the convention center.
But it's going to be drastic. We may go from almost $30 million in convention center gross revenue to close to zero.  But we were able to sign a lease with Enterprise Rent-a-Car, for instance. They're using 3,000 of our 6,000 parking spaces to store their cars, which on a normal day would be out on the road.
What are other cities courting large conventions currently planning? Is it even practical to hold mass gatherings in the near future?
It's the same situation everywhere, and the one constant is we really don't know. We had some competitors—maybe San Francisco and San Diego—that were thinking they could do something this summer, and just this week they've canceled all of their summer events. I heard in Chicago there's one group that's still on the books for June, but no one thinks it's going to happen.
You hear about Florida and Georgia thinking that they might have some events, but the bottom line is consumer sentiment. Even if we decided to have a convention in June, how many people are really going to risk coming into our building and hanging out with strangers who may be from Italy, China, or New York City, for instance. Who knows if they've been tested, exposed, or asymptomatic?
All of the planning and preparing we're doing comes down to whether there's consumer appetite for any of this. As Dr. Fauci said yesterday, the virus decides, not the politicians or the policymakers.  The convention center will not open until we can do so safely.
A priority for the Department of Convention and Tourism has been expanding the hotel & retail capacity of the city to host large gatherings. Battered by COVID 19, are these development plans and investments still viable and on-going?
It's been awful for them. Since March 1, hotel occupancy has fallen by 75 percent or more. Our occupancy used to be consistently over 80 percent county-wide, and it went as low as 20 percent. It's crept back up to 30 percent this last week, but that's a little misleading because hotel supply has gone down. It's calculated based on available rooms and 59 hotels have closed in the county—indefinitely and hopefully not permanently—and we're still at just 30 percent occupancy.
Just to get to 30 percent occupancy, the ADR (average daily rate) has shrunk in half from about $180 to around $90. So, on top of this huge decrease in occupancy, you've also got rates falling in half. They have another stat that combines both of those called RevPAR (Revenue Per Available Room), which used to be around $150 and now is in the $35 per night range.
LAX passenger traffic has declined by 95 percent. It's just unheard-of numbers everywhere. We're predicting about a 70 percent reduction in TOT just for this next quarter, and future quarters could be worse because this last quarter includes some occupancy in early March. It's been devastating to the hotel industry and to restaurants, which started to become one of the LA's premiere visitor attractions because they're not open.
In light of the crash of the tourism and the convention business, touch on the Department's response to the COVID challenges cited above; and, the innovative and unexpected partnerships and proposed economic recovery solutions that are being considered.
The planned expansion and modernization of the convention center is moving forward, and we're fortunate in that we have a great partner in AEG. Part of this expansion plan was an expansion of the JW Marriott and doubling the current number of hotel rooms, which would make it the largest hotel in Los Angeles. One thing that's going to come out of this is the go-go atmosphere in hotel investment is going to drop off.
We have over 20 hotels in various stages in planning—zoning, entitlement work, construction— but I think there's going to be a contraction of the hotel development sites in LA. The ones that survive—the big box hotels that support the convention center and vice versa—will do well.  I think this contraction might actually help our friends at AEG. They've demonstrated in the past that they have the financial wherewithal to withstand economic crises. They had the financial strength and the fortitude to build the JW Marriott in 2008.  I'm thankful for partners like that who have the staying power, financial health, and low reliance on debt to come out of this with some creativity, because we're going to have to rework some of our financial assumptions.
I'm seeing all different kinds of technological challenges that may become opportunities, so there may be—at least in the short or medium-term—some hybrid events. We might not be able to have 50,000 people in the South Hall, but we might be able to do 20,000 people and another 20,000 online. A lot of our meeting planners are looking at how to do that. Even for the design of the event, exhibition, or trade show, it may be open to the public, but you may need a reservation to visit so that you don't have 300 people in one small booth at once.
Any other technology innovations that you are seeing?
Contact tracing is really fascinating to me. Is there a way to continue using these apps post-Covid? I'd love to know how many people from Iowa are in LA this week and how to market to them while they're here. Or to know there's a jazz lover flying in from New York City that we know landed at LAX and is staying in Beverly Hills—can I send him a $10-off coupon and let him know that Trombone Shorty is playing at the Novo on Friday night? If people are able to opt in and give us permission, is there a way to that big data to figure out how to communicate to that person before, after, or while they're in Los Angeles?
With the cratering of city TOT revenues, share the very real challenge facing city hall budget officials this fiscal year, and next?
It's surreal in the fact that it's never been imagined that we would have to cut so deeply and still scrape everything out of the reserve fund that we can. It's going to take the reserve fund—and some borrowing from special funds—to get through the current year. This is all nuanced detail that people don't really care about, but it's just stuff you never thought you'd have to do. Borrowing from the Building and Safety trust fund to pay for coronavirus testing isn't a sentence people have ever imagined saying
The CARES Act funding will help. We were able to secure some $700 million but there are limits on what that can be used for. It can't be revenue replacement; it has to be coronavirus-related services provided by the city—but we need it.
Congress, and the House specifically, are crafting now another round of federal support to address the economic impacts of COVID 19.  How important is additional financial aid, and how should it be framed to have the most value for cities experience the cratering of TOT revenues?
 I haven't dug into the details of the proposed funding, but I know it's about $3 trillion, and California, Washington, and Oregon alone are asking for $1 trillion of it.
There are some nuanced restrictions in CARES funding that I hope are addressed. For instance, LA Tourism is a 501(c)6, and the Paycheck Protection Program in CARES did not allow it for 501(c)6's, only for 501(c)3's. So, you had all of your CVBs (Convention and Visitors Bureaus) and DMOs (Destination Marketing Organizations) across the country—Visit Philadelphia, NYC & Company, etc.—not eligible for any of that funding.
LA Tourism had to cut staff almost 70 percent immediately because they are about 95 percent funded by hotel taxes and they aren't allowed to keep a reserve. All of the support for marketing efforts for the city has diminished to where they've had to lay off 70 percent of their staff and cut back on all advertising. The recovery there looks a little different; we need to figure how to get hotels open and full again. Unfortunately, it's probably going to be one of the last sectors to recover.
Ernie Wooden and his team at LA Tourism have been working on a very detailed marketing strategy that looks at likely visitors based on their concentric proximity to the city. The first visitors to Los Angeles are going to be the ones who live here. When the stay-at-home order is lifted, are there going to be people that want to go spend the night downtown and go see a couple of museums or shows? Maybe we'll get some 'stay-cations.' That's the closest concentric circle.  
Then we have what we're calling the 'drive-cation' or drive-in market. Hopefully, you get them to stay for two days and one night, but a lot of them will just come in for the day. We're also working with restaurants and the attractions on how they can open up again to attract this market
The next concentric circle is short-haul, or anything within a two-hour flight. Can we get some promotion for our hotels in those marketplaces?
Then it's the long haul—people from Chicago and New York—and lastly the international market. LA Tourism used to spend upwards of $30 million on international advertising. That's all been dropped, and the few dollars that we do get in will be targeted toward closer markets.
Doane, you once attended, in one day, five sporting events in metropolitan Los Angeles. When, given your documented sports fan expertise, will the public visit Dodgers Stadium, Staples Center, Banc of California Stadium,  SoFi Stadium, et al.. again?
We're getting closer and closer to accepting the fact that there will probably be no spectators at games until there's a vaccine or treatment, and that may put all current seasons and the upcoming football season in jeopardy for fan attendance. As the health experts have said, the only way to prevent the spread of this virus is to keep people away from each other, and sporting events are not a good way of keeping people away from each other. But I am hopeful that we will have sports soon, without spectators. The world, America, and certainly LA are all desperate for it.
The cancellation of the 2020 Tokyo Olympic Games, which was a monumental decision for Japan, begs the following question:  What are the lessons learned about planning and hosting an Olympic Games in the 21st century?
 It may be a little early to answer that question. You've got to be prepared for almost anything, and even if Tokyo were prepared, you couldn't have those games in 2020. Before the Olympic games, countries have to select their Olympians. Sporting federations and national Olympic committees need to have qualifying events months in advance.
Even if they decided to do the games, you have swimmers who haven't been in a pool for months, runners who haven't worked out, and athletes who haven't trained. There's a whole qualifying infrastructure even before the Games start that has to be in place and may even be a challenge for a 2021 Olympic Games.
I hope we figure out how to be prepared for anything, but again I don't know how you could prepare for something like this.  Flexibility is going to be key. What makes LA a great host is that we didn't build anything, and we don't need to build anything. In the event that future mega-events like this get hit with a pandemic-like crisis, maybe one of the things we could figure out is how LA could step in and provide an option to host canceled events at the last minute. 
Lastly, TPR recently interviewed Port of LA's Gene Seroka regarding the impacts on global trade caused by COVID-19. (Gene also has been named by the Mayor Garcetti to be point for logistics in dealing with COVID.) Given the nexus of tourism and trade, speak to the impact on tourism of an interruption of trade.
It's interesting to see the travel patterns and how they mirror trade patterns. LA Tourism had four offices in China, which is unheard of. I was just in India in October, and we opened our first office there. You can see unprecedented wealth around the world, and with that, a desire by residents to travel and see the world.
Ten years ago, we didn't talk about Chinese residents coming to Los Angeles the way we do now. Globalization and the trade impact certainly did redistribute wealth around the world in a way that benefitted people in places like Los Angeles in its visitation numbers.