To speak to the impacts that COVID-19 is having on real estate markets in Los Angeles, both commercial and residential, TPR interviewed International Director at JLL and property investment expert, Carl Muhlstein who offers his outlook for what lies ahead. Muhstein further shares insight on the political tug-of-war between landlords and renters in the struggle for relief and protection from City Hall.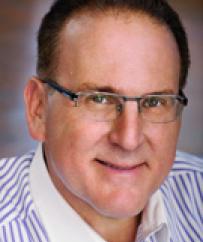 "Whatever changes will come to society, it doesn't mean that we're going back to 6,500 square feet lots with 2,500 square foot homes, swimming pools, grass front yards, and two-car garages leading to hour-plus commutes to job centers."—Carl Muhlstein
Where are the impacts of COVID-19 on the real estate markets of metropolitan Los Angeles specifically? And with the shelter-in-place order in place for more than a month presently with the promise of another month, what are the existential challenges?
Carl Muhlstein: Lessons learned from past recessionary financial crises aren't fully applicable to the current human capital crisis. Every asset class has been affected. Multifamily has been especially hard hit. As you walk Main St. and you see stores and restaurants growing vacancy, a lot of the people making $15-$25 an hour are without income or a timeline of returning to work. And with the politician's rhetoric, "It's tough out there. Don't worry, just don't pay rent," many are responding to that and simply not paying rent. Receivables are down some 10-20% in many apartment communities, a big problem for operating expenses, mortgage payments, etc.
If Multifamily is hard hit; retail is in a depression. Many of the shopping centers didn't even get 10 to 20 percent of the tenants to pay rent. Unlike previous downturns, credit tenants didn't pay while many smaller private operators made efforts to pay. It's been a test of character, in that some credit-worthy companies with strong balance sheets are simply saying they're not going to pay rent right now. Retail developers and landlords are going to face an existential crisis on how to reengage. SPG, the largest mall operator plans to reopen 49 malls shortly. Consumer response will be watched by all. Retailers will offer discounts to attract shoppers placing pressure on outlet malls as no longer unique.
While enclosed regional malls are hardest hit, the open-air essential service centers—Home Depots, Costco, Walmart, markets, drugs, banks—are still very active, so hopefully, they will not only survive but thrive. Industrial has a great new focus, especially last-mile, e-commerce. Amazon, controlling 4% of the nation's retail, is inking three major transactions in the city right now, and employing over 1,000 new people. Many of the municipalities who used to shun industrial truck traffic or low paying jobs are now rushing to attract them.
Commercial office is still a little soon to tell, because a lot of the service sector had very good first quarters until this hit, and many of the rent checks were paid. But like multifamily, as the unemployment numbers grow, and the receivables and business shrinks, there's choppy water ahead.
Timing, some say, is everything. With respect to the shelter-in-place mandates that governments in California—and specifically LA—have imposed, how long do you imagine they continue and with what impact on real estate markets?
Timing is elusive. Will restaurants reopen with every other table; your waiter wearing a mask handing out menus that you toss after ordering? We have no idea what the new norm is, the same way we had no idea we'd be taking off our shoes and belts every time we boarded a plane after 911. Will there be thermometers and heat sensors at elevators and mall entrances? Will open office layouts' densification be reversed? Will amenities be shifted from the workplace because of liability? Will work from home, shifts and less dense suburban offices outperform urban, transit-served densification. The head of HR, CFO, and General Counsel all have different opinions. We just don't know.
But regardless of when shelter-in-place mandates may be lifted, address the latter's correlation with rising unemployment and its impacts on the real estate classes you've referenced?
It won't stay the same. Testing, flattening the curve and a global race for vaccines are all part of the equation. Other countries that were ahead of the curve are coming out with some semblance of normal life, but I think the growing unemployment numbers will be very difficult to replace.
Think about it, we've lost all the jobs created since the Great Recession; they've all been wiped out in a matter of a month. Employers are going to be very sensitive to how fast they reload headcount. In fact, I love the new term 'furlough' for public relations. You get your last paycheck, lose your health insurance, but you're not fired, you're furloughed. It doesn't seem to bode well.
Multifamily has a lot of bad news ahead, with pressure on rents and—what I was very excited about—co-living. Then, the balance of amenities and location of these apartments will be very tricky in terms of market acceptance.
Office should be okay, because many of the owners have strong balance sheets, but there will be vacancies and subleases coming up. Face it, many of the markets enjoyed rent spikes because they had single-digit vacancies. I think retail is in for a long haul but will shrink overall. Recognizing the loss of tax revenue, cities will have to share in this tough challenge with quick landuse solutions. Retail is land intensive, and sprawling regional centers are not all going to survive especially without downsizing.
I think industrial's smaller tenants may be vulnerable, but they consist of a lot of credit and essential businesses. Our Supply Chain has forever changed. Becoming domestically dependent, with larger inventories and on-shoring, Industrial is the new retail and channel of distribution. It's the way we're starting to shop—although, since you can't buy toilet paper on Amazon, no one has given up on brick and mortar.
In fact, a supermarket executive told me they had their best month in history. But again, how many national credits and publicly traded companies will survive, versus the three partners who own a Pilates studio, started a coffee shop, or built a bakery helping create our communities? They have poured their life savings, employed locals, and are a critical part of our community fabric. I just don't know how they're going to rebound anytime soon. 
A number of commercial building owners—with both commercial and office tenants—have begun to send letters out for those who have not paid rent, offering to defer rent for two months, with the tenant paying the latter off over six months with interest. Is that the just the first strategy coming forth out from landlords; will there be a second and third wave of offers? 
Well, that's the path of least resistance right now–financially and politically–because of self-quarantine. Everyone—lenders, owners, tenants—is talking about a three-month transition period until we start re-entering the workplace and shopping venues, etc. A friend read me a letter from a national health club chain that said, right off the bat, "We will not pay your rent for the next three months. Please do not contact us, we are busy with more pressing issues." My friend, the landlord, was amused by that response, so I guess rent's last on their totem pole of concern.
With much discussion about the need for relief for the real estate industry from local, state, and federal government during this pandemic, what's needed immediately and in the months to come?
This is above my paygrade in that I don't understand how we can just print trillions of dollars, handing it out to public cos, universities and sporting teams, and not have tax increases; I don't know how we regain trust.
But, landlords are working diligently with small business tenants to educate them about these opportunities. Some of their public outreach includes education programs to help tenants process loans and grants. The sooner the applicant gets money, the sooner they'll have a chance to pay some rent. 
Share what your many clients are needing from government; and, what you and they envision a new real estate normal to be?
One overriding challenge the business community is going to have is dealing with city politics and lack of political will. The city is looking in the rearview mirror on land use and the anticipation of sales tax revenue, hotel bed tax revenue, parking tax revenue, employee and gross receipts taxes, etc. All those income streams are dwindling quickly, and it's no secret that many public companies, unlike municipal government are having mandatory pay cuts, eliminating 401k matches and layoffs. They are going to have their own challenges with revenues and pension funds. I'm sure CalSTRS and CalPERS have invested in hedge funds, mortgage bonds, etc. Rainy day reserves will disappear quickly.
First and foremost, we need changes in city government to outsource becoming more efficient and to affect land use changes that are realistic and financially feasible. I've had owners of regional shopping centers call and ask me if they could raze their entire center and build soundstages for Netflix. There's large tracts of land under that have to be turned into something other than empty department stores.
There will be little new construction of multifamily for a while further aggravating the housing crisis. The financing and construction costs were spiraling out of control, and there's less investor or lender capital because our city took a very pro-renter approach. Landlords understand the reality but expected proof-of-hardship for rent deferrals. It's interesting that some of the councilmen whose districts performed the worst with homelessness, who couldn't develop the political will to turn the tide in their district, are going to have the greatest negative effect on attracting business, maintaining home values and processing new construction. Sort of sweet revenge to NIMBY obstructionists who were busy blocking every project.
Office development, if financed and under construction, is okay. Built out space or second-generation space, too. But today, you don't know what your cost of funds are, the creditworthiness of the tenant who's signing the lease or the end game for accretive value. Hard to lease new shell space accordingly.
Lastly, industrial is very land-intensive, so it's always hard to find large developable sites in Los Angeles, but they will continue to chip away as they go multi-story securing smaller urban infill to get closer to the customer. Two-day delivery becomes one-day becomes two-hour delivery.
For much of the last three years, building dense cities with abundant sidewalk retail vitality anchored by rail and high-rise housing was California's cure (See LAT's Liam Dillon's piece) for the state's housing crisis. Does COVID-19  turn SB 50's city planning notion upside-down?
The cyclical urban versus suburban question. I'm still a believer in urbanism, and if there's anything I think to learn from this, it's that we don't miss rush hour or living in a ca
There must be a happy medium; maybe it's more small unit subdivisions; maybe more condominiums? Hopefully, FHA will increase their loan limits to a million dollars promoting more entry-level small unit subdivision ownership opportunities. And again, the millennials are getting older, so if they didn't lose everything in this downturn, they too will be looking for entry-level housing as their marriage and family formation numbers pick up. Taking three-plus years to entitle, overcome serial CEQA litigation, and permit change orders easily adds 30 percent to hard costs. Politicians don't care. 
Carl, you addressed residential densification, but what about the future of urban commercial streets?
Much street retail is going to be boarded up. In my own neighborhood of Studio City, the Councilman is busy fighting apartment density while store vacancies along Laurel Canyon and Ventura Boulevard grow, and homelessness plague all of our thoroughfares. For the first time in my 30-plus years living here, not only do I see 'For Lease' signs on stores, new 'For Lease/For Sale' signs multiply because owners have no idea what to do with vacancies.
So again, it's going to take the city up-zoning areas to be able to build RD1.5 or two-story apartments on top of ground-floor retail with wasted surface parking to activate these neighborhoods, especially areas near transit. It's going to take a whole new set of thinking to reform project labor agreements, implement realistic specific plans, diffuse serial CEQA litigation and land use, which makes the Kabbalah easy to understand.
Let's pivot to what's happening to regional shopping malls. What's the significance of the recent conversation of LA's Westside Pavilion from retail to office space? Does it portend other urban infill malls will emulate a like transition?
Kudos to the council office for getting that through and not putting the ownership through an expensive three- to five-year battle. That is a very important bellwether in terms of jobs on the economy. There were 2.5 million square feet of office pre-leased in buildings yet to be occupied, with jobs yet to be hired. Here, 500,000 plus square feet to Google, you've got to think that that's roughly—even with the new density—2,000 new employees. The only problem is that it's coming into a neighborhood that has a 3 percent apartment vacancy and is totally opposed to building new projects of consequence. Growing retail vacancies along Westwood Blvd towards Westwood Village is another example. We need help from the city if they want economic development and tax revenue.
Overlay COVID-19 on your assessment.
Here's the yin and the yang: More people will be working from full or part-time because they don't have to sit in a car for an hour plus to drive eight miles. There will be more varying shifts, more reserved assigned desks and semi-private offices.
The Yang of that is many major companies we're talking to are now actually looking for more space. They're changing their densification, their furniture orders; they want to go with more square feet per person. I'm not saying it's going to be like an old-fashioned law firm with a bunch of private offices, but there will be greater spacing, more walls, compartmentalization, etc. That will be the positive effect.
The sacrificial lamb—that was growing rapidly—could be co-working. They will serve small companies to rent a desk or two, but enterprise clients and major corporations may want more control from a liability point of view complying with  controlled access, new cleaning standards, double filtration on air conditioning, limiting number of people in a conference room, or getting rid of those dirty coffee cups in the sink—it's going to be a whole new level of standards. Likewise, larger tenants may look for single-tenant occupancy opportunities vs co-existing with thousands of others in a large project.  
Elaborate on the challenge to other 'sharing economy' providers?
I don't want to comment on any specific company, only co-working in general. Any of them who were relying on large corporate accounts—Airbnb, Uber, Ciclavia—all these company names separated by fishbowls in big open spaces, are going to think twice about layouts. This is why the action in the office market will be built out, move-in ready suites. No one's going to have the luxury of time to walk around with an architect, design space, and wait a year to a year and a half to move in.
As the go-to professional for transactions in the real estate market here, share who the contrarian buyers are in today's abnormal, pandemic, real estate marketplace? 
Well, no one is getting out of this unscathed. Say you had a great idea—I'm going to do experiential retail for the Hispanic community, family-size apartments close to the jobs because people can't afford homes, coliving offering lower rents and socialization —all of these market niches are all getting hurt. Think of boutique hotel investors, think of luxury condo developers or senior housing operators – everyone's affected.
With that in mind, there is a record amount of dry gunpowder with a lot of major investors ready to strike. There will be a lot of M&A (mergers and acquisition) because a lot of companies know that their balance sheets and capital make it difficult to survive and grow. It's not too early to do the homework, but it is too early to strike. 
After the recession in 2008, Blackstone and other hedge funds were buyers of foreclosed residential real estate. In fact Blackstone became the largest owner of residential real estate in the five largest markets in California. What interests, as real estate classes fall in value, will pull the trigger and buy, while everybody else is in stress?
Private equity, hedge funds and families.
And what will they be buying? 
They'll all feel comfortable with a certain asset class. Right now, I've already watched owners move out of apartments into long-term credit leases, out of office buildings into apartments, etc. Everyone has an investment thesis and , everyone has a capital structure, and investment thesis.
I think Jamison Properties is a great example of a family that owns a lot of office buildings. The patriarch, David Lee, became the largest landlord in Los Angeles. Over time he concluded apartments are a good diversification. He has 14 projects either under construction or office buildings for conversion.
Again, everyone has an individual need or outlook in terms of how much they want to roll up their sleeves. The families, however, tend to invest close to home. You could tell them about better returns in Phoenix, but they are hands-on operators and they like to drive to their properties. I think they'll be sticking close to home.
As we near the close of our interview. Share, if appropriate how brokerage firms like yours and CBRE assess where the real estate markets are trending and what their particular role will be to engage with the market's evolution?
I personally have experienced two changes, keeping in mind that I'm not in management. I've had a lot of unsolicited inquiries from senior brokers at smaller shops, whose firm revenue is overly reliant on transaction commissions, compared to CBRE or JLL with a multitude of recurring income streams from various businesses other than brokerage.
The other recent coincidence I've experienced is a lot of owners who self-perform leasing hiring salaried staff to lease their own space. They are starting to question fixed overhead with the reduced volume. I welcome those discussions because our teams, marketing department and in-house research have capacity in this environment.
And lastly, how does Southern California—which has been a vibrant real estate market—weather this global pandemic? And, what's your prediction on where Southern California and Metropolitan Los Angeles will stand coming out of this crisis? Are we stronger or weaker? 
Well, we've got challenges for the next few years, even though Governors Brown and Newsom had a nice nest egg of reserves. I just read that our UC system took a $500 million hit, so we are going to experience shockwaves. Personally, I'm fortunate in that I focused on tech and media earlier in my career, Tech might have led us into one of the earlier recessions, I believe tech is going to lead us out of this recession and the demand for content is growing.
Southern California is well poised. As we return to the workplace, consumers return to retail, and we move on with our lives, there's going to be a lot of innovation and technology that was force-fed because of COVID19. Weary of home schooling, home cooking and home officing forced on all four workplace generations, especially baby boomers, will make us more self-sufficient with technology and flexible work schedules.
 And finally, a lot of our real estate growth will be more home-funded and home-grown, though I think the global volatility makes SoCal one of the best places to invest. There will be renewed capital inflow, but I think it's going to be more homegrown in the beginning.