Chair of the University of California Board of Regents, John A. Pérez, in this recent TPR interview, candidly shares UC's real-time response to the COVID-19 pandemic and highlights the immediate and long-term impacts—both economically and pedagogically—on the UC system. The latter has responsibility for the health, safety, and well-being of its students, faculty, and staff, but must also ensure the operational capacity of its world-class research institutions and five hospitals in service to the public emergency pandemic response.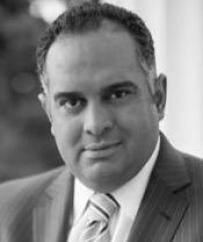 "We likely will see an $80 million reduction in revenues during the course of the next several months...This is going to be a huge economic hole for us to build our way out of."—John A. Pérez
As the Chair of the Board of Regents of the University of California, share with our readers how UC leadership and administration have and are prioritizing its talent and resources in response to the COVID-19 pandemic.
John A. Pérez: Obviously, our first priority was to create a safe environment for our students, faculty, and staff so that we decrease the likelihood of exposure to them.
We were early amongst colleges and universities across the country in moving to distance learning as a way to reduce transmission on our campuses, which was complicated. We're not doing online education as much as we're doing distance education, which pedagogically are somewhat different approaches.
Quite frankly, nobody was prepared within the UC system, or any other major institution, to go full scale from in-person to distance without a few hiccups. But importantly, we're quickly getting faculty and graduate students, and undergraduate students, to figure out how to engage in this online experience.
 In addition to the academic well-being of students, we must also protect their physical well-being. Because dormitories can be much like cruise ships in how they came become petri dishes for transmission, we had to help and encourage students to get home. As we did that, we had to be mindful of the fact that we have students who don't have anywhere else to go. So, we are protecting some spaces for students who want to, or need to, stay on campus in order to have a safe living environment and access to food, but making sure that we distance them as much as possible from each other.
Our second key priority is our five hospitals and making sure they too have the highest level of protection for our healthcare workforce while maintaining essential services for those who depend on them and setting up our hospitals to anticipate the flow of patients that we expect to be coming in the next several weeks.
 With respect to the healthcare enterprise, we've been setting up a variety of new procurement methods to make sure that we have the best access to equipment and the materials that we need across our hospitals.
We've been freeing up rooms so that they're available when we have a spike in the number of infections and canceling elective procedures to reduce the census across our hospitals by 40 percent, which is a huge economic hit for us. We're losing anywhere between $1 million and $4 million per day in revenue at each of our five hospitals. But it's important to do that to make sure that we have the space available for patients with COVID-19 conditions, in real time.
We've also been coordinating with the State of California to make sure that we can reach agreements to make dormitory spaces that aren't being used for students available for step down facilities for hospitals or for first responders in need of isolation. On every different front, we're trying to be as responsive, not only to our institutional needs but to the state's needs as well.
 What do you expect the long-term economic impact for the University form the Pandemic?
We're still figuring out some of those numbers, but the early estimates are that on the Berkeley campus alone, we will see an $80 million reduction in revenues during the course of the next several months. In part because we've refunded housing and food costs to students who are living on campus, and we've reduced a lot of other revenue-generating activities on campuses. This is going to be a huge economic hole for us to build our way out of.
The next big challenge that we're going to have figure out is how we deal with incoming students. We have hundreds of thousands of students who were sent admissions letters and who are expected to respond to us by May 1. Many of them were worried that because high schools have gone to distance learning, they wouldn't have a transcript that aligned with our expectations. So, we've relaxed some of the requirements for seniors so that nothing will be held against them because the institution around them changed. We've softened our expectations for production of transcripts by certain dates, so students aren't disadvantaged if their school is slow in forwarding the transcript.
We are also looking at the economic realities for students. We're reimbursing students who paid for dorms and food services, but the vast majority of our students don't live on campus but in community-based housing and still have obligations on leases. We've been working to make sure that their financial aid is uninterrupted so that they can meet those needs.
We're working, based on provisions of the CARES Act, to make sure that even if students aren't able to come in for work study, they're able to continue to get their work study money, so that they can meet their obligations. We're looking as creatively as we can, to the federal CARES Act money to figure out how we could make up for unexpected financial burdens that our students have.
Back of the envelope, we expect roughly $400,000 to come into UCSF from the CARES Act. UC Irvine may see as much as $40 million coming in from the CARES Act, making sure that we align it in real ways with the needs that our students have aligned with real infrastructure tolls that our campuses have to make sure that we can continue to serve our students in this distance setting and be up to speed to serve them as they come back.
As a former Speaker of the California Assembly, you know well the extraordinarily dependence of UC on financial support from the California Legislature and Governor. What support from the State – given what you have shared above – does UC expect?
We need everybody in the state—not just the legislature and Governor—to understand the different ways that the university is working to benefit the entirety of the state. Clearly, this is going to be an economic challenge for the State of California, on par with, if not greater than the Great Recession—there are going to be huge budgetary impacts. We want to make sure that we don't take a disproportionate hit; we need to make sure that we're able to maintain and build out of this hole together.
Some of that is direct state investment, and some of that is making sure the state knows everything it can to draw down federal dollars. The federal CARES program expects a maintenance of effort from the state. There is a waiver process, but we clearly don't want the state to go through that to not keep up with the maintenance of effort. We need the state to continue to focus on ways to make hospitals—whether they're ours or anybody else's—as whole as possible.
There's been some good news. For example, the federal government will increase Medicare reimbursements to hospitals to 125 percent of previous reimbursement rates for COVID-19-related treatment. That still doesn't cover the actual cost, but we need to look at the gap in reimbursement and the loss of revenue by shutting down all elective procedures.
We need the state, in the long term, to look at how to make us whole. In the immediate term, we need the state to commit continuous, forward focus on helping us get the supplies that we need: swabs, tests, etc. Although we're now producing 2000 tests a day at UC Berkeley alone, we need to make sure that the state continues its efforts to get more ventilators is creative in the development of those things. Those aren't particular to us, but they're important to us as they're important to other hospitals. 
Many in the public might not fully appreciate the vast scope of the University's educational and administrative responsibilities. You've enumerated some of the decisions that have been made to date, but speak to the short-term and potential long-term ramifications of COVID-19's impact on UC's entire mission.
UC's mission is complicated. It's obviously education, it's research, and it's public service. The research mission deserves attention; it has really been amazing. The amount of collaboration that we're seeing in a variety of spaces across our campuses and globally is unprecedented.
People are really using technology in meaningful ways to get real-time collaboration. At Riverside, we have labs that have figured out an 89 percent overlap in the protein profile of COVID-19 with SARS, helping to set the discussion for a variety of medical interventions that will be meaningful in treatment.
 At UC San Francisco, like many other campuses and other research universities, we found new testing protocols that are more effective and quicker than the previously FDA-certified testing protocols.
At Berkeley, we're now able to produce 1,000 new tests each day, and we will shortly be up to 2,000 new tests per day because of the dynamic nature of the research that's happening.
We have engineering labs that have figured out a way to make new face shields and other materials that are greatly needed across the state and country. There's been incredible innovation in tracking the disease progression.
 The innovation and the research base within each of our campuses, across the universities, and the coordination that's happening globally, really reinforce the crucial nature of the interplay between the UC's research mission and its public mission.
As Chair, how is UC's Board of Regents acting to support innovative state and global research collaboration?
One way is by trying to create a space where innovation and quick response is encouraged by removing any bureaucratic hurdles that may have been in place. We have daily calls between all of our Chancellors and the president, looking at issues in real time.
On each campus, leadership gets together and looks at the totality of the campus community and the broader community that we're looking to serve. I just chaired the first ever virtual meeting of the Board. We had to figure out in real time how to convene and 'zoom-in' so that the public can stream-in real time and not impede transparency and public comment.
The board is working formally and informally with folks on each of our campuses and the office of the president to add value. Our finance office, and a couple of our key board members who have great experience in finance and development, are doing campus by campus stress tests of economic wherewithal.
We have a good idea of how much we have in cash reserves, and how far we could go with zero revenue going forward. We're now adjusting for how much we have with different rates of predictable revenue. If there's a different mix of out-of-state, international and in-state students, we could have an exposure of up to $74 million next year. How we develop the tools to look at the stressors on our economic well-being as a university is a complex and complicated issue, but both our administrators and our board members are involved in this.
We're fortunate to have some of the best economists and forecasters in the world available to us to help us look at our institutional investments like CalPERS, which took a $68 billion hit. If we're not thoughtful in how we plot out the future of our investments, we can make worse decisions if we're either overly bold or overly cautious as we move forward.
Returning to UC's education mission, you earlier differentiated between distance and online learning. Question: Does the University have the capacity to deliver on its pedagogical mission during this pandemic?
When you do online learning, you construct a process that always anticipates being online; you figure out what the interaction is between online and in-person and what the supplemental activities need to be. We weren't established to be online and have been running on the expectation of being in person
The migration from in-person to distance didn't have the benefit of long-term planning that a pre-established online interaction would. We have faculty members trying to figure out how to adjust lesson plans and interactions, how to gauge student engagement to be beneficial, but it is making do in real time, and we've had really good success.
We've also had hiccups. We've had people at a couple of campuses who've hijacked the zoom classes to engage in political discourse or demonize certain people, and we've had to figure out how to retake control and reset. We're learning in real time as everybody else is.
The initial feedback from our students is that it's been instructive, but it's not meeting all of their expectations.
The other issue is not just this pedagogical issue, but how you deal with a whole student. Now that you've divorced the student from the classroom and community they were used to engaging at—and you've done it in a time of crisis—the toll on individual mental health is real. We've got to be conscious of not only the pedagogical issues, but the mental health challenges students have.
I'll give you an example that's not UC. LA Unified has roughly 15,000 students who have yet to check in in their distance learning engagements, and roughly 40,000 on any given day that aren't checking in. Part of it was access to technology and the internet, and there have been a variety of interventions to fix that, but that doesn't explain the whole problem.
You can have all of the tools, but if you don't figure out a way to capture individuals, you could have unintended consequences. Everybody in the education space—whether it's K-12 or higher education—has got to be mindful of how you grab, not only the attention, but the totality of that student, and support them in these distance learning environments.
Is UC's embrace of distant learning, in response to the pandemic threat to public health, likely to impact the University's historic wish to build and invest in bricks and mortar to meets its mission priorities?
I don't think you can use the experience of the pandemic to make broad-based, ongoing policy decisions. It's about finding the right balance between in-person learning and online learning, and that's different than what we're having to do in real time. Different groups of students respond well to different circumstances. As a research university, you also want to make sure that students have direct exposure to and the ability to engage with research. That's how we stimulate and interest them to be the PhD candidates and researchers of the future.
Going to a completely online environment is not right for us, but figuring out how we expand our online profile to be part of our educational mission is clearly very important. We were in these conversations before the crisis, and the experience with distance learning may inform the discussion about the pedagogical questions that should surround online learning, but this is not a one or the other question. It's how you know both and expand access that aligns with our education and research mission.
Yes, but are building and campus investment decisions being reviewed currently?
They're already being reviewed. At last week's board meeting, we put certain planned developments on hold. Some of that was because of economic concerns, and some of those were about whether or not they fit our model. To be clear, the majority of our new construction is privately or philanthropically funded, and for that specific purpose.
Another portion of our new construction is for student housing. That's really important, especially as you look at the housing crisis across the state of California. Taking students out of that direct competition for limited amounts of affordable housing is one element. The other element is that we know that—especially in freshman years, but throughout their time as undergraduates—students who live on campus tend to do better than students who don't. There's a housing supply issue, and there's an educational outcome issue that informs some of our desires around the construction of housing.
The third is that there are old buildings on some of our campuses that have to come offline, so you have to create replacements. In places like San Diego, there have been very thoughtful approaches to doing mixed-use development to activate a building 24 hours a day. You can have labs, classrooms, and offices on certain floors, and student housing on others. You create greater efficiencies and combinations of revenues to actually fund the building.
We don't think we can build our way into the future alone, but building has to be an element of what we do to continue to grow. In the last 30 years, we've built one campus as our population has grown dramatically. That doesn't keep pace with demand if physical space was our only measure. We have to look at online education among other ways to support educating the number of students that we're charged to under the master plan. 
Lastly, in addition to the extraordinary expertise within the UC system, who outside of the UC system are you communicating with, listening to, or even relying upon to address the pandemic's complex challenges for UC?
There are two people that I listened to every day: Anthony Fauci—whom I have followed for almost 30 years at the CDC—and Carrie Byington, our new systemwide vice president of health at UC. She has a background in public health and infectious respiratory diseases, and helped Team USA avoid Zika virus at the Rio Olympics. She is a brilliant scientist and doctor. I listen to them every day, one inside and one outside the system.
I've been talking to leaders and other universities across the country, including University of Washington, because they were ahead of us in terms of the urgency of the spike. I'm reading from every source I can to find instructive information. I'm also talking to leaders of both houses of legislature on an almost everyday basis, and folks in the governor's office on a regular basis. We can cross pollinate the information we have in real time.