The CALSTART 2030 Maintaining Momentum in Distracted Times Policy Summit, held virtually on March 25, explored solutions and challenges to scaling clean fleet technologies in the heavy-duty vehicle sector. TPR excerpts a panel moderated by CALSTART Policy Director, Meredith Alexander, and Ryder Senior Director of Advanced Vehicle Technology & Energy Products for Ryder System, Inc, Chris Nordh. He shared the fleet management solutions – including innovative financing models, the Climate Catalyst Fund and the Low Carbon Fuel Standard—that Ryder is enabling to entice small and mid-size fleets to transition to zero-emission heavy-duty vehicles. Both note that the up-front cost of ZEVs and infrastructure remains to be a critical barrier for businesses adopting new technologies.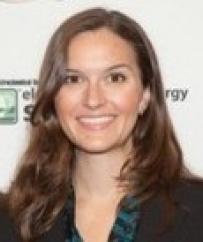 "The up-front cost of ZEVs and infrastructure remains to be a critical barrier for businesses adopting new technologies."—CALSTART 2030
Chris Nordh: To give you a bit of background on Ryder and the overall leasing model, there are a number of advantages that the leasing of commercial vehicles have.
The capital constraint on companies is significant, and with vehicles becoming much more expensive now with the new technologies. It can be overbearing to manage the capital cost upfront. 
We have a number of different leasing solutions that put the assets on Ryder's books instead of your own. You can still gain the tax advantage of depreciation.  Every solution you can think of financially is available in that Ryder portfolio.
Ryder is a very large organization. We have coverage across North America and the UK, and have 800 maintenance facilities in that territory, so we are larger than most commercial OEMs, in terms of coverage.
 We have over 6,300 technicians who manage the 272,000 vehicles that Ryder maintains for over 50,000 customers. We're really an aggregator of smaller fleets. Our average customer actually has less than five trucks. While we do have some large fleets, on average they're small to medium companies that don't necessarily have trucking as their core competence, maintenance especially. We can really be a partner to small & medium businesses who otherwise would be unable to manage fleets with this new technology.
To Mitigate the Risks of Adopting New Technologies
Ryder helps mitigate the risks of adopting new technology by doing a number of things.  We have partners who test and try new technologies to ensure our customers aren't exposed to new technologies too early, perhaps.
We decided that we needed to learn about electric vehicles and hydrogen vehicles and overall new technologies. Nine years ago, we ventured into the natural gas space. We quickly built the second-largest natural gas fleet in the country.
We have since then introduced partnerships. Nikola originated as a hydrogen product and is now all-electric, as is Change and Workhorse. We have a number of Workhorse and Change vehicles today and that gives us experience dealing with technologies, tier one suppliers, the supply chain, and managing all of the intricacies in teaching new OEMs to be more like traditional OEMs.  You will quickly notice that most of the traditional OEMs are several years out from providing products to the marketplace.
We have what we call the Ryder ChoiceLease Preventive.  We lease the asset financially to the customer so we purchased it and are the owner of the residual value at the end of the lease term. It's our responsibility to dispose of the vehicle so the customer knows exactly what the monthly payment is and responsibilities for, without having to sell the product at the end of the term.
Together we are doing an OEM warranty management program. It's like a dealership experience where you drive to your local dealer, and if there is a warrantable repair to be made to the vehicle, they will do it and not charge you. This is a big deal especially when it comes to new OEMs with new technologies that may not have all of the infrastructure set up in order to manage this kind of process.
 Anything beyond the preventive maintenance and things covered under warranty is already set up in the Ryder program as what we refer to as On Demand maintenance.  You will be able to have physical damage repair, tires, wiper blades, consumables, or anything not covered by the OEM warranty, contractual labor and parts markup in contract to be managed through the 800 service locations that Ryder has.
We are providing, in a number of areas, mobile service. Instead of bringing the vehicle to the Ryder facility, we are able to come to you under certain circumstances and provide the repairs.  The interesting thing about electrical vehicles is that a greater portion of the repairs are capable of being done in the field creating a higher up-time for the customer. 
If the customer chooses to own their own vehicle or finance it through a means other than Ryder, we can do everything under a separate contract that doesn't include the financial lease.  We can do the OEM warranty, maintenance and on demand service for anything outside of that.
Traditional OEMs look to 2022 to 2023 in order to deliver the first vehicles into the North American marketplace. The new OEMs are focused on the last mile delivery space with Workhorse being an American manufacturer that has built a vehicle from the ground up, similar to the ideas of Rivian and Arrival. It weighs 4,000 pounds less than the internal combustion counterpart because of the composite materials and a number of benefits from that design.
 Charging Infrastructure A Key Component In Any Transition
Charging infrastructure is a key component in any transition. We have a partnership with ABB and InCharge that is pretty innovative as an end-to-end complete solution. You first go into a building in question to reduce the energy consumption through lighting, controls, heating and ventilation. The projects by themselves have an IRR of about two and a half years in the state of California making them independently a very viable investment and more importantly, it frees up electrical capacity in order to install more chargers—which means you don't necessarily have to go to the utility company to add additional service to your building, which could speed your ability to bring vehicles to market significantly. This includes Design Construct Engineer and building the entire ecosystem
The pre-work—equipment sales grants and financing—is quite important, especially if you don't own your own buildings. The software component that needs to be created and managed in order for customers to have a complete understanding of where the vehicles are and what their state-of-charge is, what chargers they are connected to and managing when to charge.  In California you potentially have four times as expensive electricity during the day or certain times during the day, as compared to the night
Meredith Alexander: Since Ryder is the owner of the vehicles, you're also the recipient of incentives. Do you think the model in California would be possible if you did the expansion without those up-front incentives to bring down the vehicle costs?
Chris Nordh: The incentives have been absolutely key in accelerating the whole process.  There is no doubt about that. I want to mention here that the grant in question is specifically non-vehicle related. They are about the equipment itself, which there are plenty of programs in California for, including the SCE program and PG&E programs. The financing that the customer is taking on, is the net of incentive dollar amounts. This is all managed behind the scenes in order for the customer to have as little interaction with various agencies as possible; simplifying the process is key for making this work and accelerating the process.
Do you think your customers would potentially take advantage of a low-interest loan to help with leases and/or Ryder as well?
I see a zero or low-interest loans being attractive to the players we cater to on a regular basis.  I look forward to seeing how we can create a good working relationship.  Partnerships may be strong, but a good working relationship is essential to manage this process as a team.  A lot of times, customers want a single place to go, and so if there is a way to potentially manage that program in tandem, that would be advantageous.
With your infrastructure partnership, your charging provider is helping to capture the value of the LCFS credit for the fleets.  Is that correct?
Absolutely.  The software that manages chargers and vehicles capture every kilowatt hour put into the vehicles and specifically whose vehicles they are, dedicated chargers, or chargers used by multiple parties, to be sure the credits are distributed correctly.