Governor Newsom's 'Safer at Home' shelter in place order has spurred public agencies and private firms alike in California to transition to remote work. But with construction continuing as an essential service, TPR spoke with Vince Bertoni, LA City Planning Director, on the status of his planning department and the daily challenges to providing public-facing service and community meetings under social distancing orders. Bertoni, while addressing in real-time how the Planning Department is maintaining its essential functions for the city, also informs what may be the likely impacts of COVID-19 on future community plans, the valuing of public space, and notions of livability.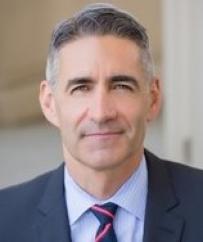 "We will be transitioning a lot of our services online, and we're hoping that creates new ways for people to access government."—Vince Bertoni
We do this TPR interview in real-time during a spreading COVID-19 global pandemic with unprecedented mandates in response from Governor Newsom, and from your Mayor, relating to public behavior and protocols for social distancing and sheltering safely in place. As the Planning Director of the City of Los Angele —a city of 4 million, covering an area of 500-plus square miles with a population density of 8,082 per square mile—how are you adapting your operation to this challenge, especially given that construction is still viewed as an exempt, essential service. 
Vince Bertoni: First, this is a public health crisis. Our first and foremost concern is everyone's health, which means the health of our employees, the health of our customers, the health of all Angelenos who may come in contact with our employees and our customers. That's our number one priority.
This is a very fluid and ever-evolving situation. I can't tell you where we are in this; we may be at the beginning, or we may be in the middle, but we're certainly not at the end. Mayor Garcetti made clear to us that the planning department plays a key role in the economic vitality of the city. Our core functions are essential services for the city, and we have to maintain those.
Speak to the operational challenges, as the leader of the planning department, of executing this transition while maintaining core functions.
There are definitely challenges all the time in what we're doing. We have basically had to move 90 percent of a department of over 400 employees to telecommuting in a matter of days. We had a really short period of time to reengineer a lot of our workflows at that point time. Remember, our system for approvals still largely depends on printing it out, signing it, and giving it to somebody else.
We're really dependent upon our work happening together, so we had to re-engineer our workflows. We had to look at how we can transition to an online format, which hasn't been accomplished yet. There's a lot that we still need to enable, like electronic signatures.
Elaborate, Please.
As we entered into this crisis, we had the challenge of keeping all of our core services up and running, at the same time as we were transitioning most all of our staff to telecommuting and limiting staff interaction with the public.
Simultaneously, we had to adapt our public counter system and move our three public counters in our development service centers to a process with no actual contact between our staff and customers. If a customer wants to physically give something to us, you have to go to the lobby, and, drop something off in a physical drop box, keeping a safe distance back, where staff comes up to retrieve it. As you can imagine, that's not the way government is set up to work.
We're typically set up to work and interact face to face. Some governments have moved some of their services online—and we have, to a certain extent, but really, our services are very much person to person. That's a function of both how we operate as a large city and also the way our customers like to see things. Our customers have always wanted that interaction to be able to talk to someone right in front of them, so they have the certainty that they're getting accurate information. We've had to adjust how we interact with our customers while shifting to telecommuting at the same time.
What are the operational challenges arising from the need to transition design & outreach services, as well as public outreach?
If you think about what we do just from a formal process, we support five area planning commissions, a city planning commission, a cultural heritage commission, 13 design review boards, and 35 historic preservation overlay zones. We literally have dozens of formal review bodies that we support, and we have put those on pause until we can have those meetings safely online.
We're hoping to start getting those meetings up and running later this month, in April, with the goal of having everything transition to online by May. Depending on how long this crisis goes on, we can get everybody to be able to interact with us in a safe manner.
In addition to our formal boards, we do a lot of public outreach and community meetings when we amend our zoning code on a city-wide basis. We've put those meetings on pause until we can create another way to safely interact with folks, different from a public meeting through our formal commission and board process.
That, in some ways, is going to be the more interesting challenge that unlocks new ways of understanding what community values are and where they're coming from, rather than the way we've been doing for so many decades. We've been bringing everyone to a room, giving them a microphone, and having them state how they feel about something.
This may unlock ways to create greater access for folks in really meaningful ways. When the other boards and commissions go online, there will be some additional dialogue, but those are still very structured meetings by law. I think these community meetings are going to create some really interesting creativity and dynamics, which I'm really excited about.
When we look at our development projects, we're actually starting to create more avenues. This means understanding that even though that we have a physical drop box, if they want to access our services, we do understand that some people—under the Safer at Home ordinance—aren't going to feel safe doing that. They're not going to want to drive to a city facility to drop something off, and the reality is that we've been very clear that we want we want people to only do the essentials outside.
We're actually are moving to a system where we're having more opportunities for people to engage in the development process online. For example, if we make a decision on a project, we send out a letter of determination. How it currently operates, you physically have to come in and give that to us if you want to appeal something. We've created a second avenue already, where you can do that via mail, and a third where you can do it online.  We will be transitioning a lot of our services online, and we're hoping that creates new ways for people to access government.
We're also looking at new ways of working with ourselves internally, in terms of how we produce our work. Since I've been here, we've created something called the Performance Management Unit to measure our work output and created benchmarks for us in terms of how we do our work.
It's really interesting because we did that out of a primary motivation of being able to give more information to the public and create efficiencies within our own department. Now, at this time of limited interaction, where 90 percent of our staff is at home, it's actually created a way that we can measure everyone's work product when people aren't all in the same room. That groundwork we've been doing to make things better over the last three or four years has really paid off.
Many cities, often large cities like Los Angeles, underinvested for years in technology to support the infrastructure you're now having to rely upon. Does the LA Department of City Planning have the necessary technology in place to pivot operations to online and to efficiently service, going forward, its mission and, of course, the public? 
We've been transitioning to something called we call, BuildLA, to move all of our services online. LA is so large that it has taken us a little bit of time. We want to move services online and have them be more portable between departments, so that we don't create a system that works well with the Planning Department but doesn't intersect with the Department of Building and Safety or the Bureau of Engineering. We've been working very closely with Building and Safety to have an integrated system that works across departments.
 All of the groundwork for BuildLA is going to pay off, and I hope to see an acceleration, because it's clear from this crisis that we really need more avenues in terms of how we can make it through challenging times. I'm hoping for more support not less.
In terms of technology, when people are working out of the house, they use their home computer equipment, and we sign up with a virtual personal network (VPN). Everyone has been set up in their own home office; we've had to work out protocol.
When staff works at home, they're able to log into their home computer and it looks just like their work computer, so that's been a positive. One of the challenges is phones because people are using their personal phone, and they need to keep their personal phone number private. We don't necessarily have a phone number for people to call in, so they have to email us, and we have to call them back.
About six months ago, we started down the path of changing our desktop phones to cell phones, but it hasn't been done throughout the city. For example, at the Marvin Braude office in the Valley, their desk phone is a cell phone that they can bring home.
This is really an opportunity for us to have innovation in terms of how we do things, but that's hard to see when you're in the midst of it. It was a big logistical challenge for us to get everyone to move online. We had to make sure that we could understand and communicate to everyone—on our website and through emails—how we're now operating in a different way. But it gives us an ability to operate differently and create some efficiencies we haven't had before.
We've given our customers more ways to engage with us, so I do think there are some positives, but we're going to have some challenges when we come out of this. It's clear to us as we go through this, that some industries and some areas of our economy are going to be hurt more than others.
One area that particularly concerned is small business and protecting the importance and the vitality of small business in Los Angeles. As we come out of this, one of the things I'm looking at are the things that we can do to help small businesses in the part that we deal with at the city planning department. Even though the small businesses aren't quite coming in yet, we can see how much this is impacting them, and we want to be ready to be able to start them as best as we can.
As the City of Los Angeles' steward of the built environment, what do you anticipate COVID-19 might mean in the near future for street retail, office space, urban transportation and last-mile mobility? 
When you start to get into something like this, you don't know exactly what it's going to look like on the way out, but you do know things are going to be different. Back to 2008 when we when had the Great Recession and the mortgage industry collapse, the one thing we could tell was that things were going to change, and we were going to have to be more flexible and adaptable. If you think about it, we still, as a city, have not had large growth in condominiums, it's been largely apartments.
Brick-and-mortar retailers over the last several years have really been challenged by online retail, and that's probably going to accelerate as part of this. We are really going to have to really rethink our streets and boulevards, especially at the ground level. This idea that a vital street is going to be full of retail is probably not going to be what we see in the future. We have to think about what we can do to be more creative on the ground that isn't necessarily dependent upon foot traffic, retail, or food.
We're going to keep an eye on our zoning codes to see how we can be more flexible on what's allowed in those areas. The one thing that I'm always will be certain of is that we live in a very creative and entrepreneurial society, and when we have these tough challenges entrepreneurs will find ways to find make opportunities. I think we, in planning, have to embrace that, especially if we want to talk about how great our boulevards in LA are.
Observation suggests that urbanites are increasingly conscious of the value of parks and outdoor space through which you can stroll, exercise, and breathe fresh air.  With, public parks, trails, and beaches in California now closed— is now, ironically, the ideal time for planners to rethink the design and use of urban landscapes? Thinking especially of sidewalks, which have increasingly given way to infill development and contested for by residents, merchants, transit riders, shoppers, bicyclists, tourists, and the homeless. Stated differently, to what extent are livability and healthy-by-design considerations likely to be more valued in the near future by planners, voters, and public officials? 
I live over near Larchmont Village, and although I've been coming to City Hall pretty much every day, I've noticed that the few times I am home on weekends, our streets have become these great pedestrian boulevards. I'm not talking about the commercial Larchmont Boulevard, I'm talking about my residential street, and it's happening all over the place for the first time.
I've been a regular user of public transit, so most of my week I'm on a subway, bus, or walking. I sometimes walk a distance of a mile or so as my transportation, and those walks at many times have been very lonely. Now, those walks around the city are no longer lonely—it's where our interaction is happening.
I know we have a terrible pandemic that we're facing right now and need to be rightfully concerned about everyone's health, but I also wonder if in the future this makes us a better, more inclusive society. I've definitely seen more democratization of our streets, and our streets now are belonging to more people. My question is whether that trend going to continue and what can we in planning do to ensure that it does?
In closing, it has seemed to The Planning Report, that over the last three-plus years—in response to the growing need for affordable & homeless housing in Coastal California—that traditional planning has been sidelined in order to narrowly press ahead with urban housing densification. Today, in response to the pandemic's elevation of public health, might holistic planning perhaps be elevated to its "proper" place as a "steward" of the built environment?
Once we get through all of this, we're going to be looking back upon this to see what cities can do better overall—whether it's easier and early testing, vaccination development, our hospitals preparedness, or our health care system capacity.
I really do hope there also will be a look back at our cities, and consider how our cities are functioning, how they're designed, and what we could do better—which, I would argue, would put more emphasis on city planning and not less.