Despite the economic ramifications and unknown implications of the present global pandemic, plans remain underway for the $600 million demolition and redesign of the Los Angeles County Museum of Art (LACMA) campus. TPR interviewed Joseph Giovannini, contributor to the NY Times, Architectural Record, and other publications, and distinguished former architecture critic for New York Magazine and the Los Angeles Herald Examiner. Giovannini opines on the impending demolition and suburban redesign of the LACMA campus. The museum's new design, he argues, is antithetical to the urban context of Los Angeles.— the history and aspirations of the urbanizing promenade on Wilshire Boulevard.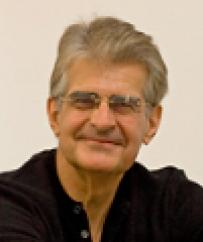 "There's no way forward on (LACMA's current design plans) without jeopardizing the institution, and all for a building that nobody wants." —Joseph Giovannini
"It's a self-centered building—a kind of "look at me" thing that doesn't defer to, or support, the immediate and larger contextual urbanism of Wilshire Boulevard, the ceremonial spine of Los Angeles."
"An architecture critic really is a curator and protector of the soul of the city... any paper with a city's name in its title has a territorial right and claim, an obligation even, to vigil over its namesake. Who else is there to do that?"
We do this TPR interview with you in the midst of a pandemic that is affecting­, in fundamental ways, the city you're speaking from, New York, and Los Angeles, where you lived and wrote for years about architecture. Given this context how should, or should not, LACMA be moving forward this month with construction of its project?
For starters, the project should be shut down, because the funding is now seriously in doubt and aggravated by what will likely be a deep and lasting recession in the local, state, national, and global economies. The money is only in pledges that will be weakened by the crisis, and the $300 million bond is a compounded debt because there is already a large existing bond.
In 2006-08, Govan undertook the big Resnick Pavilion project and overextended the museum financially going into a recession. So, when the recession hit, he had to sell off the May Company building for next to nothing. The museum lost 360,000 square feet of space because he had overcommitted the institution financially.
Now, they're committing the museum to huge construction expenditures, facing an already underfunded operating budget because of fewer paying visitors and a reduced roster of patrons. We are now where we were in 2007. It's time to at least pause, if not cancel, the project.
Where is Govan going to get the money now that he doesn't have the May Company Building to offload? Will he sell the Spaulding side, which is worth about $50 million, or will he get hundreds of millions of dollars for the Rembrandts?
Every general has a retreat plan. What's his fallback? He's already tapped all the Sugar Mommies and Daddies he could find in LA.
There's no way forward on this without jeopardizing the institution, and all for a building that nobody but Govan and his compliant board wants. I'm involved with a group called Citizens Brigade to Save LACMA, which has 12,000 people who signed a petition within a single month to stop the project. How much louder does the signal have to be for the board to hear that Angelenos don't want this?
In an article entitled, "The Case for Zumthor," Frank Escher argued that a large covered outdoor space created by lifting up the building is a good thing. He wrote, "the space will be unlike anything we have in LA, it will be teeming with life and will, I predict, become our city's agora."  What is your response to Escher's 'Case'?
The design creates wind-swept, sun-baked, under-programmed plazas in the open spaces, and then depressingly oppressive spaces under a structure resembling a freeway overpass. That looming structure interrupts the urban and urbane parade of buildings along the promenade that is Wilshire Boulevard. This interruption—an overpass symbolizing vehicular suburban sprawl—sends absolutely the wrong signal. We're trying to get out of the car.
The problem is that the building is conceived from an architectural, rather than an urban, point-of-view. It's a self-centered building—a kind of "look at me" thing that doesn't defer to, or support, the immediate and larger contextual urbanism of Wilshire Boulevard, the ceremonial spine of Los Angeles.
An agora needs to have programming around it, like the Italian versions, the Piazza Navona in Rome or St. Mark's in Venice. It needs an edge to define, and even compress, its space. This open space, tellingly landscaped like the desert it really is, is poorly defined and unshaped. It's not going to be teeming with life because there's no reason to be there. You basically have a big soccer field. Without an edge, it just bleeds into the park in back. There's no point of arrival, no point of departure, no directionality. Blah.  It's going to be lifeless—how many outdoor cafés can one museum sponsor and how many jugglers do you have to hire to animate a space? Mr. Escher is, to put it kindly, wishful if he thinks that a vast, undefined plaza without program, and without a raison d'etre, will be teeming with life.
Swiss architect Peter Zumthor asserted that early experimentations with the grid-like limitations of the existing LACMA site left him 'unable to establish a meaningful relationship with the various architectural and urban elements' on the campus. The Black Flower, Zumthor's name for his original amoeba-like design for LACMA, solves the problem, he thinks. He said: 'When I began to respond to it with a free-building form, we made the breakthrough.'  Joseph, could you comment on Zumthor's assessment of the LACMA site?
I'm a specialist in nonlinear architectural thinking, and there are many ways of responding to the orthogonality of the West Campus, as opposed to what Zumthor has done, which is to turn his (curving) back on it and ignore the issue altogether. He broke any association with the existing campus—it's a really hostile gesture. Not to mention that his design plagiarizes Oscar Niemeyer's breezeway in Ibirapuera Park in Sao Paulo. He thoughtlessly imposes the wrong typology from the wrong climate on a museum in entirely different climatic, cultural, and programmatic circumstances. A breezeway in Sao Paolo is not a museum in Los Angeles.
One of the things this design really lacks is a comprehensive urban plan that would include the museums as part of a district that feeds off the subway system. The planning instead was conceived from the point of view of the museum, from LACMA-out, and so no one saw a bigger picture. All Zumthor saw was his black dahlia. It's the design of an "artist genius" narcissist with a "my architecture uber alles" mentality.
While Michael Govan may imagine he's an expert on museum architecture because he helped shepherd the Guggenheim into existence, and he converted a Nabisco factory into a rural museum for DIA in New York, he's certainly not an expert on urbanism. He has shown no interest in the city beyond the building other than to bring Wilshire Boulevard to heel under his bridge. The design does nothing to cultivate or even address the urbanism of the site or the block. It just blithely flies overhead in an effort to compete with Disney Hall for selfies.
There has been no serious overview about what the urban potential can be, and how each of the museums—the Movie Museum, the Car Museum, and LACMA—can constitute a district that is, in some way, different from the rest of the surrounding fabric. This area has potential for being a mini-city, a robust urban district with a cultural core that distinguishes the area within the surrounding city. Planning should expand from that core.
In terms of the building itself as planned by Zumthor and Govan, it's retro from an urban point of view, a suburban response that throws the LACMA site back to a time when William Pereira designed it as a museum in a water garden. When the museum initially opened back in the 1960s, it had a number of pavilions floating over pools. That was appropriate for a '50s-60s vision of LA.
The notion of LA as a garden city has been tenacious even as LA urbanizes. The good thing about Pfeiffer's Art of the Americas Building from an urban point of view is that it acknowledges how the city was densifying. Pfeiffer placed it strategically to create a plaza inboard, within the site, firming up the edge along Wilshire, confirming the urban promenade of buildings
 I can't say I like the architecture of the Americas building itself, but the placement was a successful urban gesture. It suggested an interior urbanism around a plaza, which helped create a certain activity, with the café and bookstore making an impact in a well-defined, focused courtyard. The new Zumthor scheme unravels the urbanism that Pfeiffer created inside the complex and on the boulevard in favor of a hardscaped prairie without any urban density or intensity.
LACMA Director Michael Govan has described his new museum's design as "a decentered museum for a decentered metropolis." You, in contrast, have described Zumthor's design as 'sprawling, like a ranch house.' Please elaborate. 
The rendered images of the design, with scores of people milling around vast, redundant plazas that extend an already underused park, show a design that vitiates the urbanism of Wilshire Boulevard. This at a time when the subway is bringing people who are going to land in these open spaces with nothing much to do. No punch line, no object of the urban exercise other than a stairway to the museum—a build-up without climax.
Govan hasn't realized that the entire planning thrust of Los Angeles for the next thirty years is to 'center' the city along linear downtowns built up around transit-oriented arteries. Wilshire is a prime example of what's happening because of the new Wilshire subway. But he's actually working against this hard-won, long-awaited, very expensive urban victory by planning satellites off the public transportation grid. How green is that? Ironically, the scheme perversely pushes the suburban nature of Los Angeles at a time when urbanization is answering, or trying to answer, transportation gridlock.
Suburbanizing the museum is a preposterous idea from many points of view. Yes, LA is decentered but it's now trying to center itself. That doesn't mean it'll lose its decentralized character, but over a period of time, it's going to establish arterial densification that—like Wilshire Boulevard—will propagate linear "cities" along numerous arteries.
Govan doesn't have the money now, and will probably never have the money, to build his satellites. It's a hugely expensive proposition that would increase the operating costs of any museum exponentially. Take, for example, the costs of moving art between locations—packing, trucking, insurance, staff. It's extremely expensive carting art around all the time. You can't just stuff it in a box: you have to hire art handlers in white gloves and curators who spend time checking everything out. Just imagine what moving a couple of Matisses around involves. Plus all the other costs you have to pay when you're not consolidated under a single roof. Govan can't just satellite his way out of a problem of his own creation, downsizing the museum, without incurring tremendous costs the museum can't afford.
Given that Los Angeles is urbanizing rapidly, how might the design of a centralized encyclopedic museum, like LACMA, better fit the city's present and future cultural needs?
I would double down on the museum's existing encyclopedic nature and develop, rather than reverse, that direction. There may be some blind spots—as there are in all encyclopedic museums—but LACMA's collections can be expanded. Cultures that were in some way previously overlooked can now be better represented. But it's no reason to dismantle those collections because areas are underrepresented, or because the culture police have deemed some collections culturally "incorrect."
Build on what you have rather than dismantle it. Centering, even hyper-centering by expanding the museum, reinforces the notion of Los Angeles re-centering itself in major nodes and along densely urbanized linear boulevards like Wilshire.
Take the LA Central Library for example. Before and even after the fire, the Central Library was a grand operation where a serious scholar or casual reader could get what she needed off the shelf, or order it. Historically, when neighborhood libraries—satellite libraries, if you will—were created, their creation didn't come at the expense of the Central Library. Those local libraries acquired their own collections, and of course, they could borrow from each other or from Central. But the Central Library was not downsized; it was expanded and grew while the neighborhood libraries pursued a more targeted local mission.
LACMA should keep its collections intact and enhance rather than disperse them because they would otherwise become atomized. Collections are not collections when they're dispersed: they lose their meaning. You have to keep stuff together to know what happened: as with beetle and butterfly collections in all natural history museums, knowledge itself is based on comparative analysis and displayed on the same basis. Dispersing the collections is like tearing the encyclopedia apart and putting 'C' in one spot and  'M' in another. You lose the alphabetical sequence that structures the rollout of knowledge.
As now planned, it's really barbaric for an administration to disperse the collections that curators, with smart eyes and advanced degrees, have painstakingly put together in an art historical and cultural syntax that makes deep sense.
How then might LACMA better contextualize its museum within a revitalized cultural district—given that Los Angeles' Natural History Museum board has recently commissioned a new La Brea Tar Pits master plan, and LA's Metro system continues to invest in new lines west on Wilshire to the coast, connecting more communities to one another?
The basic notion is that you need critical mass for the museum itself. The tragic irony of the Zumthor design is that it achieves architectural monumentality while greatly reducing the size of the museum and the number of galleries. The monumentality is squandered on less-ness. It's rhetorical.
Size matters only if it's intelligent. You need a museum that's large enough to house a necessary critical mass of stuff that establishes the museum as a place where everybody wants to go to because it's just so stupendous. If you can't go to Iraq because of security issues, or Iran because of travel restrictions, you can go to the Islamic section of the museum and understand a bit about Arab, Mesopotamian, or Persian culture. The sum total of all these different cultures establishes critical mass.
Plus, you need critical mass of constituents in a district. When I was writing for the Herald Examiner about downtown issues, few readers responded to any of my articles because, in the early 80s, not many people lived downtown. They just commuted and left in the evening. However, if you subtract a lane on the freeway, you get heated correspondence from thousands of people. The freeways have a captive constituency, so commuters really care. In the '80s, downtown had no constituency.
To have a constituency in a Wilshire culture district, you should have an expanded residential population. Besides new apartments, condos, and lofts, there has to be shopping (and not least, a viable neighborhood grocery store). This kind of diversified district, revolving around three or four museums, would also draw people from all over the city, especially with a new subway that widens the constituency. So you have a critical mass of people centered on an attraction with a critical mass of activities and collections large and diverse enough to draw widely. The scale of the museum should match the scale of the city.
But the monumentality has to be more than rhetorical. It has to be a monument about monumental collections, not just the changing shows that Govan now plans in his much smaller gallery spaces.
To summarize: Are you asking that LACMA double down on the existing complex and intensify it? That it take a second look at the site in light of how Wilshire Blvd and LA's corridors are evolving? 
Yes, you double down on the existing complex, and then urbanize it. If LACMA is part of a culture district, then urbanize the district while creating an urbanism inside the museum with activities peripheral to the galleries themselves—public outreach programs, for example, that complement the collections. It's a nested urbanism: an interior urbanism within a boulevard urbanism within the larger, developing transit-oriented urbanism of Los Angeles. Zumthor may be qualified to create atmospheric interiors, and that's fine, but what this site and commission need is not a concrete flower lofting over Wilshire but an urban engine that draws people and catalyzes activity at what should be the center of successive rings of urbanism. Atmosphere inside doesn't preclude effective urban design outside.
The Zumthor design is urbanistically limp. Trying to be both a park and a plaza, it extracts itself from the city in its aloof visual silence. It makes the same mistake that Getty made. Zumthor's perverse genius is that he takes the museum out of the center even though it's at its center. Rolling back Wilshire's urbanism, his design misses its chance—and obligation—to animate the city around it. 
You've written extensively on architecture and on the built environment, and your many books are insightful and widely respected.  With these credentials, address the role of city planning today, and whether the Planner's role in shaping a metropolis  like New York or Los Angeles has changed from past decades?
Planning depends on a city's administration, and those administrations really depend on leadership. In New York, there have only been two "planning" mayors in recent memory, Lindsay and Bloomberg. Bloomberg had the advantage of having 12 years, and—although everybody I know objected to his third term—from a planning point of view, Bloomberg needed a third term to realize a lot of planning projects that really benefited the city by creating more of a pedestrian life where cars were no longer privileged.
It takes somebody in power who acknowledges the value of planning and then empowers planners to do their stuff over a long period of time. Planning in Los Angeles has been notoriously weak. The mayor is not as powerful as City Council. It's a decentralized power structure with no centralized vision, and there is certainly no omniscience for planning in Los Angeles. Urban planning is passive, largely dependent on private development, which is generally oblivious to larger issues.
Now there are new taxes for transportation, and the general idea is to densify the city along transportation corridors. That's good, but there's no Baron Haussmann or Robert Moses around to actually shape the consequences proactively. Moses of course destroyed a lot of communities within the city, but New York is still living off the infrastructure he built. There may be people in Los Angeles with vision, but very few of those people have the power to implement the vision.
As New York City planning director, Amanda Burden actually did a really good job during Bloomberg's tenure, even from an architectural point of view. Enabled by a powerful mayor within a centralized government, she made many improvements, though mostly at the scale of urban interventions rather than big moves.  She created small urban parks by closing underused streets, especially where Broadway crosses the grid at an angle. Bike lanes, bus corridors, etc. She activated stretches of the waterfronts for public uses. She acted as an architecture critic in approving buildings on the basis of how they treated the street and the skyline. But LA doesn't have the advantages of centralization that Burden enjoyed.
When I was in college in the '60s and '70s, everybody wanted to become a city planner. But that kind of idealism faded because governments reduced planning budgets in favor of public-private partnerships that really didn't work as well as the older paradigm in which the public sector took care of public works.  Planning can do wonders but needs dependable funding at the service of a vision.
Lastly, the Los Angeles Times no longer employs an architecture critic, a role you've held multiple times in New York and LA. What is Metropolitan Los Angeles missing by not having an architecture critic employed by its leading newspaper?
LA is missing somebody who can articulate the conscience of the city. Somebody who can value how the architectural environment can improve lives.
Reporters can't do it because they report rather than evaluate.  But just because you have a critic doesn't mean ipso facto that the city has a protector and a conscience. There are plenty of critics who just don't know what they're talking about because they're not trained in architecture or in planning, or they don't have the cumulative experience to have the developed the scope necessary to understand the complex issues that a building or planning often represents.  
A lot of newspapers think that any good journalist can learn his or her way into the job, but it takes years, if not decades, to develop the values and knowledge that qualifies someone to write about a city, one of mankind's most complex creations. I think the whole country is impoverished at the moment because criticism has been weakened by newspapers being undercut so fundamentally by the internet.
An architecture critic really is a curator and protector of the soul of the city, and I can't think of many cities that have figures writing at this moment from the necessary depth of knowledge. Traditionally, newspapers, unlike broadcast media, are rooted in a city; they're creatures of place. The voices in a newspaper belong to the city. That was especially true before news became nationalized and globalized, diluting a paper's identity with a city. But still, any paper with a city's name in its title has a territorial right and claim, an obligation even, to vigil over its namesake. Who else is there to do that?