In the context of resilience, what does a responsive city look like? At VerdeXchange VX2020, global industry leaders and local experts gathered to share their insights on resilience, infrastructure, and emergency preparedness in a world prone to disaster. Moderated by LA Fire Commission President, Delia Ibarra, Arup's Heather Rosenberg, (pictured), City of LA Infrastructure Director Liz Crosson, Sense-Quake's John Cruickshank , and JFE Engineering's Hayoto Nakazono confront the challenges to implementing resilience in the face of disaster especially when the crisis demands that we "Keep calm and do something different."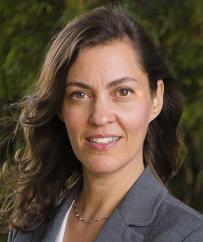 "Keep calm and do something different."—Heather Rosenberg
Moderator:
Delia Ibarra, President, City of LA Fire Commission
Panel:
Heather Rosenberg, Associate Principal, Arup
Liz Crosson, Director of Infrastructure, Office of LA Mayor Eric Garcetti
John Cruikshank, Sensequake-Okamoto
Hayato Nakazono, Deputy Manager, Pipeline Division, JFE Engineering
VX2020: Urban Resiliency: Development in a World of Disaster from VERDEXCHANGE on Vimeo.
<