The release of Los Angeles County's 2019 Homeless Count showed that the region has not yet succeeded in stemming the rapidly rising tide of homelessness. In the city of Santa Monica, however, the increase was relatively modest, despite the city's reputation as a service-rich "safe zone" for people who live outside. In TPR, Santa Monica's senior advisor on homelessness Alisa Orduña shares successes and lessons learned from the city's experience piloting C3 outreach teams, funding ample permanent supportive housing, and allocating $1.4 million to a new Homeless Action Plan. She also speaks to her city's ability—by virtue of its size and budget—to experiment and act quickly on urgent issues, especially compared to the megacity of LA and other jurisdictions in the diverse Southern California metropolis.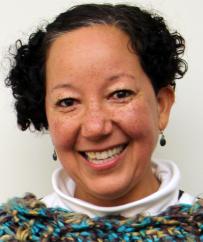 "Through the C3 model of constant engagement and connection, we were able to reduce homelessness in Downtown Santa Monica by 19 percent between 2018 and 2019." —Alisa Orduña
As Santa Monica's senior advisor on homelessness, describe the basic challenge facing a city already offering a full array of homeless services and facilities. 
Alisa Orduña: Santa Monica is a receiving community for people experiencing homelessness. That is a result of our being an international tourist destination, having the iconic Santa Monica Pier, and being located off of Route 66, as well as the general culture of the community. People here won't just step over you, but will stop to ask your name and whether you're okay.
Yes, Santa Monica is a city rich with homeless services and facilities. We have about 400 emergency shelter beds, which serve the entire region. We were one of the first cities to embrace the Housing First model and build permanent supportive housing (PSH); we now have about 330 PSH units. We also have an access center where people can shower, pick up their mail, and see a medical doctor or nurse practitioner, as well as link to case management services. All of this makes us a kind of safe zone within Los Angeles County for people who don't know where else to go or how to navigate the various systems.
Because so many people come here, we have been forced to apply a triage model to our services. The goal is to quickly identify people and find out what their needs are, and then connect them to services either here or across the region, which sometimes includes going back home. 
You joined Santa Monica in January 2018, just after its annual homeless count was released showing a 4 percent increase in homelessness. Speak to the drivers of homelessness in your city.
Our first spike in homelessness was in the late 1980s into the 1990s. We had another surge following the economic recession of 2008, and we are now in the midst of one that began in 2016. We do see people living with mental illnesses, but beyond that, we're seeing the impact of the housing crisis.
This year's annual count showed our numbers mostly holding steady with a modest 3 percent increase in homelessness, where the biggest increase was people sleeping in cars. That is significant because it usually indicates someone becoming homeless for the first time: Perhaps they lost a job or had a health issue, but until that point, they'd had the resources to acquire a car and keep it registered. It's concerning to see an increase in the number of people losing their homes.
After a year on the job, share how the initiatives you coordinate under Santa Monica's $1.4 million homeless action plan are targeted and evaluated.
In 2008, when we started to see a renewed surge in homelessness, we had limited resources. We decided to target all our resources to those generating the most calls through the 911 system, including police, fire, and local hospitals. As more resources became available across the region, we began re-allotting our local resources to people with ties to Santa Monica—who grew up here, went to school here, had their last permanent address here, and so on. This was somewhat controversial. But with the rest of the region gaining resources while ours remained limited, we decided to focus on those experiencing homelessness here.
In 2016, we saw another huge surge in homelessness across Los Angeles County. In Santa Monica, our numbers went up 26 percent. In Los Angeles, it was 23 percent. Countywide, it was 21 percent. We recognized that we could no longer afford to focus only on those who met our priority population criteria; we needed to pivot. In 2017, City Council allocated $1.4 million in one-time funding for the Homeless Strategic Goal Action Plan, which included my position as well as our City, County, Community (C3) multidisciplinary outreach team.
The C3 model came out of Skid Row and expanded to Venice. It is a street-based, multidisciplinary outreach team that includes a public health nurse, social worker, peer advocate, housing navigator, and occasionally, medical doctor. Through that constant engagement and connection, as well as improving coordination among the Public Works, Fire, and Library Departments, we were able to reduce homelessness in Downtown Santa Monica by 19 percent between 2018 and 2019. I consider that a huge success.
Our goal is to serve as a triage center rather than a final home. Active engagement, and enforcing our anti-camping laws, are the best way not to allow anyone to become entrenched in Santa Monica. We must create pathways to housing and services. 
Describe the city of Santa Monica's capacity to respond to the need for shelter in a region with a homeless population exceeding 40,000.
Our main shelter, Santa Monica Shelter (Samoshel), is operated by the non-profit The People Concern. It was the first sprung tent shelter erected under a 1994 emergency ordinance that is still in place. We are planning to build a permanent shelter within the next five years, but for now, this is what we have.
Given the space constraints, The People Concern has done a lot to accommodate people with pets or partners, as well as people being discharged from the hospital. Still, there's a perception on the streets that shelters have too many rules or that they use the "three hots and a cot" model.
We're trying to get more people to come to the facility. It still has vacancies and empty beds at night—not too many, but enough. I wish it were at full capacity.
Around 70 percent of the people we place in housing get placed outside of Santa Monica, because we just don't have vacant affordable units available. That is a major constraint, and it's one reason why we absolutely have to tackle this issue from a regional standpoint.
To that end, one of our priorities for 2019 is to work with the Westside Cities COG to develop a regional housing gap analysis. We are doing a good job finding and connecting with people, but we need to do a better job expanding the pool of housing opportunities. Our analysis will ask, based on the latest homeless population counts across the region: How many new affordable housing units do we need? Where are there development opportunities? Where are there excess publicly owned properties, whether federal, state, county, or city? What potential financing streams could jumpstart development on those sites?
These questions can't be answered in the silos of Santa Monica, Venice, Culver City, or Beverly Hills; they have to be answered regionally. 
The resources available to the region as a whole were augmented in 2016 by the passage of Los Angeles County's Measure H. How is that money being utilized?
Funding from Measure H goes to service providers; it doesn't benefit the city directly. The majority of Measure H dollars in our region go to St. Joseph Center, the  Coordinated Entry System provider for Service Planning Area (SPA) 5 lead , which serves single adults and families. There's also a carve-out for Safe Place for Youth, a provider in Venice that serves transition-aged populations (roughly ages 16-25).
St. Joseph serves as the coordinator for the region's Measure H resources. They put the funds primarily toward a multidisciplinary outreach team that serves the region from Malibu down to Manchester Square, as far west as Sawtelle or the 405, and back to the Venice Beach area. (Santa Monica has our own local outreach teams.)
Another significant portion of the funds go toward housing, homelessness prevention and diversion, which is an increasing priority for this field. Prevention dollars go toward keeping people housed through rental subsidies. Diversion dollars help people transition into different housing options available in their own lives, like moving in with family. Rapid Rehousing, for example, is a publicly funded short-term rental subsidy (up to two years). St. Joseph Center also coordinates whatever housing vouchers are available here, including VASH for veterans and the Section 8 program.
Before taking this position in Santa Monica, you held a similar position with the city of Los Angeles. Compare and contrast the challenges facing the two jurisdictions—the former 8.4 square miles, the latter 570 square miles—in meeting their goals on homelessness.
To me, the biggest difference—and what attracted me to this job—is the government structure. In the city of Los Angeles, it's hard to streamline a cross-disciplinary, cross-departmental urban issue like homelessness.
LA's city charter establishes a strong balance between the two branches of government: the Mayor's Office and City Council. In cities like New York, Chicago, or Philadelphia, which have a strong-mayor system, the mayor can say, "I want this done," and you do it. In Los Angeles, the mayor has to negotiate with 15 different councilmembers. This can be challenging when there's an urgent or time-sensitive issue. It can dilute your ability to respond quickly and in the right manner, because by the time you finish negotiating everything, your project or policy response could look very different.
Under Santa Monica's council-manager system, things are more streamlined. All departments report directly to the city manager, who reports to City Council. In Los Angeles, departments can bypass the mayor by going to City Council, or bypass City Council by going to the mayor; I often say it's like playing parents off of each other. In Santa Monica, there's no way to do that.
When it comes to homelessness, the support from the city has been tremendous. Our city council considers reducing homeless as one of its strategic goals. Across the city, we're making a cultural shift to a performance management system, which includes real outcomes, dashboards, and metrics associated with reducing homelessness, as well as other city priorities. It's a very public, transparent process.
I'd also say that, being a smaller city, the constituency is definitely much more engaged. What you say today, they will come back and hold you accountable for tomorrow. That helps enforce a system of transparency and urgency. You have to make sure you have the resources or capacity to deliver on a promise before you make it, and then you have to actually follow up on it.
Address the challenge of providing homeless services in the beaches, parks, and wildlands that are large part of the landscape around Santa Monica. How does the city coordinate with state or coastal jurisdictions on services, outreach, and enforcement?
Santa Monica Beach doesn't close like some of the surrounding beaches do, and so more people tend to sleep there overnight as a last resort. Fortunately, Santa Monica has a long-standing agreement with the state to manage operations of our beach, so beach public safety operations fall to our police department.
About 15 years ago, SMPD partnered with a faith-based non-profit called West Coast Care. Along with the dedicated team from our Homeless Liaison Program, West Coast Care goes out along the beach in a dune buggy every Monday through Friday, as early as 7:00 in the morning—just as our beach maintenance staff are gearing up to turn the sand over and empty out the trash cans—to wake people up, let them know about the maintenance operations, and talk to them about services, as well as to identify newcomers and help them develop a plan.
You mentioned the city's ability to coordinate initiatives across government silos. Elaborate on how the leadership of various departments actually come together to respond effectively to homelessness.
We've created three city bodies to coordinate on homelessness. The first level of activity is our Homeless Action Team, which is composed of various divisional managers within departments—people who work closer to the ground on actually implementing our policies. We meet once a month to identify problems and try to troubleshoot and collect data.
For example, for a long time, staff from Public Works saw homelessness as purely a policing issue. Over the past year, we've worked with them to figure out what they can do themselves as eyes and ears on the street. They've now created an incident tracking report form that they can fill out when staff is unable to complete assignments because of a homeless person. That takes us to the next level.
The next level is SaMoStat, which is part of the Office of Performance Management. We meet once a month to share what the data shows about our problems and our solutions, and how to provide more assistance when necessary.
For example, Public Works might say, "Based on our incident reports, we were unable to mow the lawn at Reed Park for 30 percent of the month because we couldn't wake up a homeless person who was sleeping there." Then everyone in the room will think of solutions to ensure city operations aren't impeded: Human Services might deploy the civilian outreach team, or SMPD might deploy the Homeless Liaison Program to engage persons during the time that Public Works needs to mow the lawn."
The third level is the Homelessness Cabinet, which is made up of all the department heads and meets every other month with City Manager Rick Cole. That's where we get agreement and buy-in on decisions. For instance, in the case of Samoshel, it was the homelessness cabinet that said with Council's confirmation, "Yes, proceed further with conducting the feasibility study for building a permanent shelter, and we will give you additional resources (i.e. time and staff) required."
This is an important level. Staff may have great ideas, but they hit a brick wall when senior leadership hasn't made the proper allotment of resources to make projects into priorities. Now, it feels like we have a great balance among those three tiers. 
Lastly, many other major cities in California—and beyond—are also struggling with homelessness. Do you participate in peer-to-peer conversations about the most effective initiatives and service-delivery models?
I was fortunate when I worked in Los Angeles that Mayor Garcetti participated in the West Coast Mayor's Alliance. That entailed monthly phone calls among the staff of all the different mayors, as well as the western region of the US Interagency Council on Homelessness. The cohort that developed from that process—people in San Diego, San Francisco, and even Vancouver—still stays in touch. And having previously worked in Philadelphia, I also have East Coast connections in New York and New Jersey that I can just pick up the phone and call if there's an issue.
For instance, in Santa Monica, we had a couple of unfortunate incidents with hypodermic needles in the sand, and there ensued a big controversy about whether to put sharps boxes in the bathrooms. Los Angeles had piloted this around the El Pueblo area, and I was able to talk to colleagues all along the West Coast about how they got support from their constituencies to do the same thing. With controversial topics, it's nice to have thought partners to flesh out the pros and cons, even before taking it to City Manager Cole and the department heads.
I also take any opportunity to attend conferences and share Santa Monica's experience. I'm sensitive to the fact that Santa Monica is very well endowed compared to most cities, especially in LA County; we've been able to invest in a pilot program or idea where other cities have not. As a result, I'm able to tell others what models worked and what we would not do again, and they can point to our data and our success when pitching to funders.