As Los Angeles and California representatives engage to accommodate intense development pressures for affordable and homeless housing with a growing intra-city public transit network, experts are revisiting a 1974 plan to distribute density appropriately throughout the region. The City of Los Angeles 1974 Centers Concept proposed that L.A. cultivate a network of high-intensity centers connected by a promised rich transit network, while leaving most residential neighborhoods low-density. A colloquium in March hosted by the Los Angeles Region Planning History Group revisited the visionary blueprint and tracked how it has, or has not, shaped the region's growth over the past 50 years. Los Angeles Principal City Planner Ken Bernstein moderated the discussion with retired County Supervisor Zev Yaroslavsky; former L.A. City Councilmember Jan Perry, now leading the Infrastructure Funding Alliance; and Burbank Mayor Emily Gabel-Luddy (pictured), also a retired City of Los Angeles Principal Planner.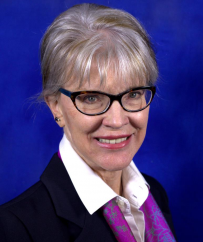 "The idea of the Centers Concept was "to preserve the low-density residential character of Los Angeles; protect stable, single-family residential neighborhoods from encroachment by other uses; and rehabilitate or rebuild deteriorated single-family residential areas for the same use." —Ken Bernstein
"The Centers Concept, like so many other plans, was a piece of paper that reflected what was already happening organically in the region. It was as much an homage to what was happening on the street as it was a concept invented in an ivory tower." —Zev Yaroslavsky
Ken Bernstein: We're here to talk about the Centers Concept developed in the 1960s and '70s. What happened? What worked? What didn't? What's the legacy of the concept, especially during its first 25 years?
The idea of developing centers for Los Angeles didn't actually begin with the Centers Concept. It began with Gordon Whitnall, the founder of the Los Angeles City Planning Department. His idea was "civic ganglia," which meant zoning some communities, like Hollywood and other major centers, for high-density development around transportation networks.
Charles Bennett, one of LA's longest serving planning directors in the 1940s and 1950s, developed a similar idea for the San Fernando Valley called the Valley Nuclei Plan. This was a series of urban nuclei linked by a transportation system—in this case a highway system, but with agriculture and greenbelts around it.
The idea of the Centers Concept, and one of the key phrases in the Concept Los Angeles Plan, was "to preserve the low-density residential character of Los Angeles; protect stable, single-family residential neighborhoods from encroachment by other uses; and rehabilitate or rebuild deteriorated single-family residential areas for the same use."
Zev, in the period after this concept was introduced—the 1970s through the '90s—how successful were we in creating high-intensity "centers" while protecting single-family neighborhoods?
Zev Yaroslovsky: We did a pretty good job protecting single-family neighborhoods—not just in the West Side, but in many communities around Los Angeles where people value their quality of life. But I think that was an outcome of the body politic, rather than the centers plan.
As far as I'm concerned, the Centers Concept—like so many other plans—was a piece of paper that reflected what was already happening organically in the region. Downtown was happening and had been for almost 100 years. Hollywood, Westwood, and, to a lesser degree, Van Nuys were happening. The Centers Concept was as much an homage to what was happening on the street as it was a concept invented in an ivory tower.
My experience in land-use planning is that you can prevent people from doing what you don't want them to do, but you can't make them do what you'd like them to do. The free market economy, tax breaks, public attitudes, and demand for certain kinds of services determine whether something's going to fly.
Let me give an example of what I mean. I represented Melrose Avenue for my entire career. Where I grew up, on Martel and Melrose, the most intense use on Melrose was an insurance agency's office. It was dead. Then, all of the sudden around 1979, somebody opened up a funky shop—and it did well. Five more funky shops went up. Some years later 50 funky shops went up. And then Melrose became an internationally recognized strip.
Now, if you had said, as a city planner, "Let's come up with a plan to make Melrose an internationally renowned funky street," you would have been laughed out of town. You wouldn't have even thought to do it, because you wouldn't know how to do it. It had to happen organically.
I tell you this story to show that you can limit height, you can limit density, you can require parking or not—you can do all those things, but you can't mandate what will be done.
Jan Perry: When South Los Angeles was at its height during World War II, there was a very strong, healthy middle class that moved east and south, particularly around Central Avenue. As time went on—in the 1960s and '70s, while the political structure was relatively stable—we started to see changes in single-family residential neighborhoods.
Streets started to change from completely single-family to include scattered apartments. This disrupted the side streets of residential community neighborhoods in a negative way, because it brought higher density housing side-by-side with single-family homes.
Fast-forward to the Redevelopment Agency, and the battles and struggles it went through when they finally settled on a plan focusing higher-density housing in transportation corridors south of the Santa Monica Freeway. That was the first time I had seen a policy on paper that actually worked to protect quality of life in single-family residential areas, while both encouraging growth and addressing the growth that had already occurred organically.
Ken Bernstein: Some of the single-family neighborhoods the concept plan was trying to protect had developed through a legacy of exclusion and redlining. Speak to that legacy in the neighborhoods you represented.
Jan Perry: Everybody is familiar with the covenants, conditions, and restrictions (CC&Rs) that said African-Americans, Jews, and Latinos (at the time all referred to as "Mexicans)" had to be out of certain [white] communities by sundown and couldn't acquire property in certain [white] areas. That's why we saw the growth of these communities in the east and the south.
In fact, when Japanese-American citizens were interned and taken from their properties, so many African-Americans held property for their Japanese brothers and sisters in Little Tokyo that it was known for a time as "Bronzeville." When people came back from incarceration, the middle-class African American community moved south.
Ken Bernstein: A number of centers have developed that were not envisioned by Bob Danonbrink's team in the 1960s. We saw the Westside Pavilion pop up along Pico, a sleepy pony farm transform into the Beverly Center, and more high-rises along Wilshire in Westwood than anticipated. How did these unanticipated centers emerge?
Zev Yaroslavsky: The Beverly Center and the Westside Pavilion were poster children for the upzoning that took place in the mid-1980s. In those days, as long as your development was within the zoning codes and you didn't seek a discretionary act by the city, you could build. (That's one reason the Westside Pavilion was such a colossal disaster in terms of parking: If the developers had changed anything from the 3:1 shopping center that had been there before, they would have had to get a discretionary act and it wouldn't have been approved.) It's the same thing with the Beverly Center. These were by-right projects.
Ken Bernstein: The Concept Los Angeles document emphasizes implementation. It urges that a "comprehensive development code incorporating zoning, land, subdivision and housing regulations must be adopted in order to give assurance of coordinated, well-planned development." Emily, you were in the planning department during that time; was there actually a focus on following up and linking zoning and code to the vision?
Emily Gabel-Luddy: Implementation is ultimately the vision of any long-range plan. And the city did follow through on the Centers Concept with some remarkably fine community plans, like the Brentwood-Palisades Plan and the Sherman Oaks-Studio City Plan. A lot of very interesting things were incorporated into these plans that emerged from community members.
The difficulty was that people would see what was in practice a single-family neighborhood, but it would turn out to be zoned R-3. Neighbors would be shocked when they saw homes go down and apartments built by right. The plan said one thing, but the zoning said another.
The first thing to roil that situation was Hillside Federation's lawsuit against the city and the ultimate passage of AB 283, the state law requiring LA to bring its zoning into compliance with its general plan. Had the general plans had the power they were purported to have, then I think we'd have had a more peaceful series of developments in the city over time. 
Ken Bernstein: The Concept Los Angeles Plan called for "the funding and development of a rapid transit system" in "intensively developed centers," while retaining the car as "the principal means of transportation in the suburbs." What happened? Why wasn't this network built in the 1960s to develop connectivity between the centers?
Jan Perry: Speaking from my experience on the Expo Line Authority, I think there was a generational shift. The people who were always opposed to putting light rail through their communities finally aged out. Their children grew up, and they were more willing, open, and receptive. There were far fewer gadflies.
People also realized that technology had changed, and trains were quieter—so quiet that we actually had to add sound when they approached intersections. As a sweetener, rail also had the potential to enhance people's property values.
It was people who were firmly committed to their cars versus people who were living longer, working longer, having children later, and needing affordable places to live. People needed the support of a public transportation system that would connect people at different income levels and give them a chance to work in parts of the city that they would not otherwise be able to reach.
Zev Yaroslavsky: I agree. Cheviot Hills was ground zero for opposition to the Expo Light Rail Line, but eventually, the opposition dissipated—because now it took an hour and a half to get downtown to see the Lakers play, or to see a concert at the Music Center, when it used to take 25 minutes.
I don't think there was ever a lack of effort to build a transit network. Tom Bradley had a vision for the first leg of the subway—but not the time and money that it would have taken. We now have the momentum of one of the biggest transportation infrastructure projects in the country, if not the world, under construction now in the city.
But again, you can't make people do what they don't want to do. You can try, as LA Metro is trying now with congestion pricing. They want to make people pay a lot of money to drive in certain parts of the city. The people who are going to pay the price for that—not the financial price, but the convenience price—are the people who can't afford to pay the congestion fee, and that's a big chunk of the population of LA County.
Almost 45 percent of households in LA County have an annual income of less than $60,000. Notwithstanding that, and despite the major infrastructure investment we're making, use of public transportation is plummeting. It's gone down almost 20 percent in the last few years. Why? Nobody at Metro can tell you.
I think there's a reason: Incomes are increasing slightly, and people enjoy the independence and flexibility of their cars, even if they have to pay a fortune to park, rather than use a system they perceive as inferior. You can fight it all you want, but despite what academia says, the automobile is going to continue to be the backbone of our transportation system.
Ken Bernstein: Given this, was the Centers Concept flawed from the outset in envisioning rich transit connections between centers? Was that a realistic vision?
Emily Gabel-Luddy: I don't think it was flawed from the outset. As it was proposed to the planning commission at the time, the centers plan showed a sophistication that did not appear in the final adoption. The centers were identified variously as small, medium, and large. Some were appropriate at a smaller scale and others were larger, like Hollywood, and intended as regional centers.
Hollywood is a good example of an area that started with density and continued to accommodate density throughout the 1990s and 2000s—as a regional center. Other areas, like Venice and Mar Vista, are smaller and more neighborhood-oriented. That's how we approached it in the general plan framework. We recognized that there were nuances of focused growth in areas that should be nurtured, and that areas outside of those should be preserved in a lower-density category. This gradation of centers set the table for heavy rail subway, light rail, and commuter rail.
One thing that has changed significantly since the concept's inception is that the cross-mountain freeways disappeared. Laurel Canyon, Reseda—which would have represented a significant degradation to the larger landscape—all these went away one by one through state action (or lack thereof). This is probably one of the most significant form-giving changes to LA that occurred between the adoption of the centers plan and the development of the general plan framework.
Zev Yaroslavsky: I was, and am, a supporter of the Centers Concept. It's an aspirational document. It makes sense for LA. We will either have clusters of development of varying degrees of intensity—or we're going to look like Sao Paulo, Brazil.
The legislation that's now making its way through Sacramento takes a meat cleaver approach. It would basically rezone the entire city and LA basin to five-story apartment buildings. All single-family zones within half a mile of any "transit corridor" would be impacted. And any street where a bus runs every 15 minutes at peak hours is considered a transit corridor—not just the subway or the Expo line. This is the antithesis of the Centers Concept. If you're going to have centers, you have to have non-centers.
Cal Hamilton, who educated me as a councilmember, sold me on the concept of clusters of varying density, rather than corridors of density. LA has one high-density corridor, Wilshire Boulevard, that I've termed a "linear center." It's an anomaly; otherwise, the Centers Concept is a decent aspirational goal.