AltaSea, the innovation campus occupying over 35 acres at the Port of Los Angeles, is fast becoming an impressive industry platform for ocean research and bluetech industry on the LA Waterfront. The marine research center's focus spans robotics, sustainable food production, and ocean exploration. TPR spoke to AltaSea CEO Tim McOsker, previously managing partner at Glaser Weil, about the visionary research taking place at the cutting-edge campus, and how it could prove to be the economic engine needed to transform San Pedro Bay into a vibrant waterfront ecosystem.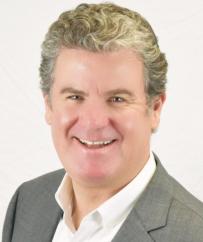 "At AltaSea, we think the next great innovations will come from ocean exploration, and we believe that the center of the blue economy should be right here in the Los Angeles-Long Beach harbor." —Tim McOsker
You were named CEO of AltaSea at the Port of Los Angeles last January, after years as a civic supporter and general counsel. Share your vision and priorities for AltaSea going forward. 
Tim McOsker: My vision for AltaSea comes from one of our founders, the late Leonard Aube: to accelerate scientific collaboration, facilitate job creation, and inspire the next generation for a more sustainable ocean.
AltaSea is a 35-acre campus at the Port of Los Angeles that works to expand science-based understanding of the ocean, incubate ocean-related business, and pioneer ocean-related education programs.
We are in the process of building out our campus now. It will ultimately consist of three parts: a Science Center for university research, a Business Innovation Center for advanced technology products, and an Education and Engagement Center for public programming.
During my years as general counsel, before accepting my new role, my goal was to assist the organization in reshaping the lease and striking a deal with the Port of LA that would allow us to create a financially sustainable project, which we were able to do. Now, halfway through my first year as CEO, my goal is to get us to the point where we can issue bid packages to begin construction on AltaSea's Phase I projects. 
Elaborate on your and the Board's ambitions for the AltaSea campus, especially on the promise of blue technology.
AltaSea now has a 50-year lease with the Port of Los Angeles for 35 acres of land at City Dock No. 1—an obsolete, antiquated piece of property that can no longer be used for modern shipping purposes. Our idea is to turn that 35 acres into a marine and ocean-focused campus for research, education, and business innovation.
The first phase of this campus is an 180,000-square-foot business center. Our partners in this phase are businesses in two main clusters. The first is blue tech or blue robotics—essentially, robots in the ocean that have a number of applications. The second is aquaculture, or ocean farming to create sustainable food sources for the future.
Our anchor tenant in the blue tech space is The Boeing Company. Boeing has been in ocean exploration for many years. They are fond of saying that they explore space and that "Earth and the ocean are part of space." They have developed a game-changing autonomous submarine for ocean exploration called the Echo Voyager, which they are testing and demonstrating to customers at our site.
In the aquaculture cluster, our anchor tenant is Catalina Sea Ranch—the first company on the West Coast to pull a permit to farm and grow food in federal waters. They are farming mussels on a ranch about eight miles off the coast between Catalina and Los Angeles. Their farm is currently 100 acres and will soon grow to 1,000 acres, and they plan to eventually reach several thousand acres. Mussels and other bivalves are clean, provide good protein, and are sustainable for the future.
There are now other companies building around Catalina Sea Ranch that will farm other crops—for example, seaweed. Seaweed is going to be a very important product for food security in the future, and it also creates an opportunity for a sustainable energy source as a biofuel.
When the business center is complete, we'll move onto the next phase: the university space. We will be adaptively reusing an existing warehouse of about 60,000 square feet as a university research center. The Southern California Marine Institute will move into that space.
What potential does AltaSea see for economic opportunity in ocean exploration and the growing blue economy?
We think that the blue economy is going to be extraordinarily important to this generation and future generations.
As you've no doubt heard, 70 percent of the Earth is covered by the ocean, and roughly 90 percent of our oceans have not been explored or mapped. It's commonly said that we know more about outer space than we do about the inner space of Earth; perhaps a third of all the species in the ocean are yet to be discovered, and there are geographies, geologies, and resources in the ocean that we don't fully understand.
There is a sustainable, equitable economic future for us in the ocean—which means there is an economic future that conserves, preserves, and protects the ocean. For example, we will eventually have a rich sustainable farming industry in the ocean, and that means there are going to be a lot of jobs. There are going to be opportunities to transport people to and from the ocean ranches. There are going to be opportunities to produce the materials that are used on those ranches. There is going to be a need for underwater robotics that can make those farms efficient, clean, and safe. The opportunity to create new jobs and economic development related to the ocean seems limitless.
When I grew up in Southern California in the 1970s, we were discovering space. But we weren't only learning more about outer space. We were also pushing the limits of what we knew and creating new technologies that now have widespread applications—in cell phones, for example, or in the engines and control centers of our automobiles. At AltaSea, we think the next great innovations will come from ocean exploration, and we believe that the center of the blue economy should be right here in the Los Angeles-Long Beach harbor.
Serious marine research is being done nationally—in San Diego, in Monterey Bay, and at Woods Hole on the East Coast, for example. How will AltaSea contribute to this array of quality institutions focused on marine research and blue tech?
AltaSea occupies a space that is not occupied by any other entity in the United States. We have 35 acres of land and structures that can be allotted to a business innovation center, a university research center, and deep community engagement. We also have 4,500 linear feet of available dock. When our campus is complete, we will be the only institution I know with such a significant amount of space available for business innovation, education and research. We will host the Southern California Marine Institute, which itself is a coalition of 23 universities and institutes, and we have a mission to engage every part of the community.
AltaSea is the world's greatest water cooler for ocean innovation. It's an opportunity to bring everyone from scientists to entrepreneurs, kids, government officials, and non-profits together in one space to work on some of the most pressing existential problems facing humanity—food security, sustainable energy, global warming, and more.
We have a great opportunity ahead of us, and I think we are up to the challenge because of the support we have from local officials, our community, and a broad array of donors and national interests.
Share the background and contributions of a few of the key figures at AltaSea, such as Chief Scientific Officer Sandra Whitehouse and renowned ocean explorer Dr. Robert Ballard.
Since AltaSea first formed, we've known it would be important to have a chief scientific officer. My colleague and friend Jenny Krusoe recruited Dr. Sandra Whitehouse, a preeminent marine biologist in the United States. With her national and international reputation, Dr. Whitehouse is extraordinarily important in spreading the news of AltaSea around the country.
It was also Dr. Whitehouse who connected us to Dr. Robert Ballard. Dr. Ballard is the founder of the Ocean Exploration Trust and the captain of the ocean exploration vessel the Nautilus. He is well known for having discovered the Titanic, among many other discoveries. And while he is a serious and important scientist, it's also just extraordinarily fun and exciting to have him and the Nautilus as one of our anchor tenants in the blue tech cluster. He partners with us on educational programs with the Los Angeles Unified School District, local Boys and Girls Clubs, and the community at large. We're very fortunate to have him, and it's been a beautiful relationship.
Address AltaSea's increasingly synergistic relationship with the Port of LA, especially in relation to the evolving plans for the redevelopment of the San Pedro Bay waterfront.
We appreciate the Port's efforts in waterfront development, from the San Pedro Public Market to SpaceX, that include both important science and valuable entertainment. We clearly feel that AltaSea is aligned with the Port's goals; that we're a catalyst for the Port's waterfront development process, given we occupy a space that includes serious science, innovation, and community engagement, and education.
The Port is one of the busiest in the world. In addition to modernizing its goods movement capabilities, it has realized that its old warehouses and spaces that are no longer usable for modern shipping cannot just be abandoned; they have to be reused, especially since in some cases they are historic and attractive. Thus, we're glad that the Port has partnered with us to reuse four buildings on the site: three back-to-back 60,000-square-foot warehouses that will become our business innovation center, and a beautiful standalone warehouse that will be adaptively reused as the university research space, preserving its historic character.
Again, our entire site is 35 acres, with a quarter-million square feet of usable warehouse space. The rest of the property is open space. There is about a 17-acre area that was previously a tank farm and now has some limited contamination. Importantly, as a condition of our lease, the Port will clean up that space and make it available to us when we are ready to build it out. 
What are your expectations for where AltaSea and San Pedro will be by the time you return to the VerdeXchange Conference in January 2019?
I had the good fortune of being at VerdeXchange 2018 the very week that I was named CEO of AltaSea. VerdeXchange was my first speaking opportunity to talk about the outline of what AltaSea wants to be when it grows up, and I'm looking forward to returning to talk about where we are a year later with regard to the development and implementation of the plan. I also want to talk about what we see for our near-term future with respect to the university research center, job development, and business innovation.
AltaSea is an organization that, while staying true to our mission, changes and adapts to new opportunities every day. After all, innovations and opportunities for business and research in the ocean are changing and advancing day by day. We're going to be part of that burgeoning blue economy and ocean discovery. 
Lastly, speak to what attracted you—recently managing partner at Glaser Weil, former chief of staff to Los Angeles Mayor Jim Hahn, and a native of San Pedro—to take the lead at AltaSea. What about this enterprise compelled you to choose to invest your time, talents, and passion in this not-for profit?
At first, it was just a happy accident of my law practice that I was asked to come aboard and help AltaSea renegotiate its lease. As I worked with the team through that process, I fell in love with the project and with the idea of ocean and marine-related research, education, and business.
But more importantly, I feel that the city of Los Angeles, the community of San Pedro, and the Port of Los Angeles have done so much for me and my family for generations. I owe so much of my great career to these people and institutions, and this is my opportunity to give back.
What am I giving back? While AltaSea is a non-profit focused on ocean research and conservation, the byproduct of our work is a huge opportunity for economic development and job growth, and the creation of a new future for several generations after us here in the harbor area. The harbor area has experienced a decline in jobs thanks in part to the automation of longshore work and the fishing industry moving to other parts of the world, and we are in great need of jobs and economic development here.
This was an opportunity to give back to a community that has given so much to me. It's a debt that I will never be able to repay, but I'm going to try my hardest through AltaSea.