Kilroy Realty Corp. has broken ground on Academy on Vine, a long-anticipated project: $500-million campus of offices, apartments and stores on 3.5 acres. Sara Neff, Senior Vice President of Sustainability for Kilroy, joins TPR to explain why Kilroy has deeply invested in Hollywood. She also opines on how the development will minimize its carbon footprint and create open space benefiting tenants and visitors. Looking at her entire portfolio of properties, Neff also discusses the evolving economic and environmental value of green roofs, cool roofs, battery storage, landscape architecture, and operational resilience.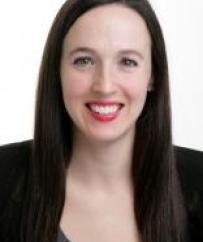 "Hollywood has everything I look for in a neighborhood...there is no doubt that Hollywood needed an update, but the essentials of Hollywood are second to none." - Sara Neff, Kilroy Realty Corp.
Kilroy Realty Corp. has broken ground on Academy on Vine, a long-anticipated campus of offices, apartments, and stores. Address why Kilroy is again investing so substantially in Hollywood.
Sara Neff: Academy builds on the success of our Columbia Square project, which we delivered in 2016. Kilroy has long believed in Hollywood, but Columbia Square featured the first office buildings to go up in Hollywood in the last 40 years. Kilroy believes in the fundamentals of the Hollywood market in terms of transit, potential tenants, entertainment, and the influx of technology and media.
Now that Columbia Square has been borne out, we are doubling down with Academy. At the time, Columbia Square was a radical notion, but now the revitalization of Hollywood is a well-known fact. Academy will add additional opportunities for tenants to work, play, and have fun. It will provide a centralized place in the Hollywood area so that people won't have to get into their cars to move around. 
Is Hollywood now an "A market?" How successful is its urban revitalization? 
Hollywood has everything I look for in a neighborhood: connections to transit, walkability, and fun things to do. When it comes to entertainment, our tenants Viacom, Fender, and Legend 3D embrace Hollywood's culture. Kilroy also owns another building on Sunset, just down from Columbia Square. We repositioned that asset and upgraded the facility to LEED Gold. It is now more than 90 percent leased, up from 70 percent just two years ago.
There is no doubt that Hollywood needed an update, but the essentials of Hollywood are second to none. Hollywood is a fun, central place within Los Angeles. Companies can get the amenities they need without having to drive. 
Downtown-based architecture firm Shimoda Design Group is designing Academy on Vine, which will feature a central paseo running east-to-west through the property. What do they bring to this project? 
They understand what is up and coming in this area, and they bring the element of fun to a proposed gathering place. This project seeks to develop a community space with a community feel—a place where people will want to spend time collaborating and enjoying time with other people. There are a number of balconies, both public and private, that will create a space much more than just an office building. 
As a leader in sustainability at Kilroy and nationally, tell us the latest in sustainable technology that's designed into the Academy on Vine.
First, it's often easy to overlook how the location of a project impacts sustainability goals. This project is well located to reduce automobile transportation because of its transit adjacent location. We will have plentiful electric vehicle charging onsite in the garage. 
Second, we will build on the success of our other projects in building not just a drought-tolerant landscape, but a pollinator-friendly landscape. We recognize that pollinators are vitally important to our urban ecology, so Academy is using The Pollinator Partnership guides to choose appropriate plant types for the site. They are a respected non-profit that has developed best practices for pollinators and ecosystems. 
The design will also be water efficient in landscape and fixtures. This project will include the first 1.1-gallon per flush toilet. A low flow is normally about 1.8 gallons, and we have gone even below that. Our sinks are only .35 gallon per minute, our urinals will be waterless, and our showers are only 1.5 gallons per minute. It has taken creativity in the plumbing design, but we are using high-quality products. It is very exciting that we are pushing the envelope about what is even possible in water reduction. 
Because of its open plan and walkability to transit, we are focusing on health outcomes. We will have open stairwells, access to daylight and views from the city. Everything on the project will eventually become Fitwel certified too. Fitwel is a new rating system that measures everything from sit/stand desks to mother's rooms to emergency response plans. 
We are also trying to locally source our materials and increase our commitment to regional sourcing.
Detail the materials procured and included in the Academy project, and how important materials have become to a project's sustainability. 
It used to be that a sustainable project would focus only on locally sourced materials and high-recyclable content. These are still the fundamentals of sustainability. But we didn't always screen for materials that have the potential to impact human health. 
The questions now go beyond recycled content. For the Academy project, we prefer products with health declarations. We are also considering concrete that captures carbon. In the past couple years, we've also become more transparent about which materials are harmful, and increased disclosure about our materials.
Once the project is operational, it will be 100 percent carbon neutral for scopes 1 and 2 through our proprietary procurement process. That will be exciting for tenants who want to show their commitment to sustainability. We are seeing an uptick in tenants looking for renewable energy in their new sites.
As a recognized leader in green real estate development, how does Kilroy approach resiliency in its newest projects? 
Resiliency means different things for the development process and for operations. In operations, we want to start by making sure that our emergency response plans are up-to-date. Kilroy just hired a director of security to craft those plans and make them as effective as possible. Those plans keep climate change in mind, in terms of thinking proactively about extreme weather. This can be as simple as keeping the emergency plans and operating manuals out of the basement areas, in case the building floods. 
For new developments, we are thinking about sea-level rise projections. It's not as applicable for Academy, but for other projects, we are thinking about the height and land-use characteristics. We're even thinking about raising up some projects to address the threat of sea-level rise. These are preliminary conversations, but they are things that we know our investors are thinking and talking about. 
As a real estate investment trust, we are a long-term hold. We want our assets to be as attractive in 30 years as they are today. Thinking about potential climate impacts is central to all our thought processes. We participated in the Building Resilience Los Angeles Committee to develop the Building Resilience LA Primer and apply those lessons to our own properties. 
We also care about the resilience of the grid, so we regularly save space for future batteries. As the grid becomes increasingly stressed, we are thinking about how to use demand response and onsite renewables to provide electricity to our tenants. We realize that we are part of the ecosystem of the stressed and aging electrical grid, so we want to help contribute by adding renewable capacity and storage to our projects. 
Last year, you helped Kilroy launch its own Innovation Lab to pilot energy, water, waste, and health technologies and practices that could advance building performance. Has Kilroy, or another developer, utilized any products or practices from the lab? 
There are three projects in various stages within the Innovation Lab, two of which could be applicable to the Academy project. One is a pilot with software company Lucid, and we are the contracting process with them now—with the goal of launching in Q4. 
A second pilot is with an Australian company called BuildingsAlive. This is another software pilot that focuses on continuous engineer engagement. The issue it addresses is that, in most instances, energy efficiency software is ignored after an initial period of excitement. BuildingsAlive understands that maintaining team engagement is an ongoing process. We are collaborating with the current tenant on that project. 
The last pilot is an HVAC upgrade technology—a piece of equipment called EvaporCool. We are deploying that in our Long Beach campus. There may be a fourth project with Southern California Edison regarding rapid energy efficiency offsite, no-touch energy auditing. 
None of these projects has gained major market traction before, but are all very promising. They come with great backing, either through the LA Cleantech Incubator or through partnerships with tenants. The value of Kilroy's technology forums has also introduced us to ideas and companies that will continue to push innovation forward in the real estate sector, once they become operational. 
We all know that imitation is the highest form of flattery. Is the real estate industry following your and Kilroy's lead on sustainability? 
I think the real estate industry overall likes someone else, like us, to be on the cutting edge. But the industry is moving in this direction. 
I recently returned from Texas, where I accepted a green leasing award from the US Department of Energy at the BOMA International Conference. Kilroy first got recognition for doing green leasing back in 2014, when the industry did not understand that it was possible. We were getting coverage from mainstream financial publications like The Motley Fool because the industry simply did not comprehend the mechanics. But, thanks largely to our efforts to implement and publicize green leasing, there is now a lot more traction for it in the industry. 
Another example is around disclosure. Kilroy has been a global leader on the real estate side for benchmarking our properties for a long time, and now this is common practice. Also, we developed and unveiled our green janitor program two years ago, and now more than 20 percent of all unionized janitors in Los Angeles have gone through the program. 
We certainly have people that we follow too, but we have seen widespread adoption of tactics that we've honed over the past years more than the other way around. 
A green roofs initiative was recently approved by the city of Denver, which is now considering how best to facilitate broad public adoption. What have you learned from Kilroy's success in marketing cutting edge, sustainable projects while responding to a variety of regulations and requirements? How can a building developer or owner balance flexible innovation with a prescriptive city formula?
Ultimately, with green roofs, it's about planning. Green roofs are a fantastic amenity, and you'll find them on a number of Kilroy projects, including Academy and Flower Mart in San Francisco. However, they're not something you want to add on in the middle of a project. Green roofs are heavy and your structure must be ready to handle the weight. There are new green roof technologies with lighter weights; I was introduced to a great one at the last VerdeXchange Conference, and we are now deploying it at a project in San Diego.
Green roofs are also not as useful or impactful if people cannot enjoy them. We want green roofs to be an amenity for our tenants. So, for example, a skinny tower with very limited roof space wouldn't really benefit from a green roof, but a place with more roof space per employee could. 
The people creating this legislation realize that green roofs are not applicable to every building, just like solar is not applicable to every building, and they often waive the requirement if the building is above a certain number of stories. In contrast, I believe cool roofs are much more widely applicable. 
In closing, California will have a new governor and administration in 2019. What should be that future governor's policy for decarbonizing the built environment and integrating low carbon technologies? 
I would like more carrots around sustainable building operations and sustainable development. These things are possible. I think there is a dawning realization that buildings play a significant role in carbon emissions, and that it is possible to engage the real estate sector to make better choices. I hope the next administration realizes that there is sometimes a disconnect between the environmental community and the real estate community, and that they can bring us together to hammer out some of these issues. 
The list of possibilities to incentivize better real-estate decisions is endless. With incentives like infill with density bonuses and one-time property tax credits, we can move the needle on sustainable investments in the built environment.
Also, I hope that any new carrot does not just apply to new construction. New construction is vitally important, but most of our building stock already exists. Beyond benchmarking ordinances, I hope to see incentives for improving performance in existing buildings.