In California's continued debate over housing affordability and stability, tenant advocacy has begun to take a more prominent role. An initiative on the November ballot seeks to repeal the Costa-Hawkins Rental Housing Act, a 1995 state law that restricts local rent control ordinances. In TPR, Bill Witte—CEO of Related California, a major developer of multifamily housing in the state—expresses concern that, absent restrictions, cities might opt to expand rent stabilization to new construction or impose vacancy control, which he believes would disincentivize new construction. Witte explains why he instead supports efforts to fund the creation of affordable housing supply.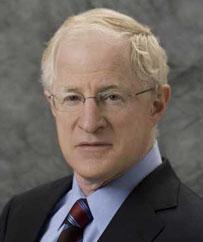 "In my opinion, the effort to repeal Costa-Hawkins distracts from the considerable focus in Sacramento lately on providing more affordable housing." - Bill Witte, Related California
Repeal of California's Costa-Hawkins rent-control law has officially earned a place on the state's November ballot. As a representative of one of the largest residential developers in California and the United States, how significant is this vote, and what impact would its passage have on housing affordability and production?
Bill Witte: In my opinion, this effort distracts from the considerable focus in Sacramento lately on providing more affordable housing. For example, also on the November ballot is a $4 billion affordable housing bond from the Legislature, which Related actively supports. We, and I think most developers, would prefer that the focus be on creating more affordable housing rather than fighting over the repeal of Costa-Hawkins.
While the repeal of Costa-Hawkins doesn't compel any city to do anything, it permits any city to institute more stringent rent control. It would therefore likely lead to additional battles, and possibly local ballot measures, in multiple cities across the state—again sucking the oxygen out of the room for discussions about increasing the housing supply.
We also believe that if more stringent rent controls were applied, more beneficiaries than people realize would be renters who don't require help, and it would significantly restrict the availability of capital to finance new multifamily housing.
Give our readers some perspective on how California housing developers view the likely impacts of the repeal of Costa-Hawkins.
For a company like Related, which is primarily a ground-up developer rather than a trader of assets, the concern is the potential for cities to extend hard rent control to new construction. In many areas we develop, like LA, Santa Monica, Silicon Valley, and San Francisco, where it takes a long time to get a project approved, we'd have to think very seriously about walking away from projects in the pipeline in that case.
If rent control were expanded to new construction, I think we would see an across-the-board slowdown, if not a complete stoppage, of new development. But again, repeal would does not compel that; rather, it would enable it on a city-by-city basis. 
Take us back in time to what compelled lawmakers in 1995 to approve the Costa-Hawkins Rental Housing Act.
In the 1990s, Berkeley and Santa Monica had what I'll call, for lack of better term, "hard rent control"—meaning rent control with no vacancy decontrol—and my sense is that there was consideration of similar measures in other cities. This was a time when development had slowed in any event because of the economy, and there was pressure in Sacramento to do something to encourage the production of more rental housing. The bill, in reaction, was adopted in 1995 to reign in rent control in five California cities, including Santa Monica and West Hollywood. Those five cities had what's called vacancy control, which is when a unit's rent is capped even after a tenant moves out.
The two sponsors were then-State Assemblymember Jim Costa, now a congressman in the Fresno area, and Assemblymember Phil Hawkins, who is from South LA County. They had very different constituencies, but they came together to advance the protection of a landlord's right to raise the rent to market rate on a unit once a tenant moves out; and, to prevent cities from establishing rent control – or capping rent- on units constructed after February 1995.
It's worth noting, Costa Hawkins was also a key part of a 2009 court decision that struck down LA's requirement that developers include affordable units in many new apartment buildings. The courts said that Los Angeles's rules violated Costa Hawkins by mandating lower rents for newly constructed units. A bill signed by Governor Jerry Brown in September of this year, however, restores the ability of California cities to make developers include affordable units in new rental projects.
How has Related fared under Los Angeles city's existing rent stabilization ordinance?
As noted, under Costa-Hawkins, any rental housing built after 1995 is exempt.
While Los Angeles, like San Francisco, has a form of rent stabilization in which older buildings' rents can be controlled, but they go to market rates upon a vacancy. There, as a result, been no inhibition of investment in rental housing under that scenario, while there is some protection for tenants in place. Additionally, Costa Hawkins does not affect caps on annual rent increases in Los Angeles or other California cities with rent control.
How will the November ballot measure likely be framed as the campaign moves toward a vote? What arguments will be advanced on either side?
It's not at all surprising that this debate would be happening now. We're at the top of the economic cycle. Rents have gone up so much in the last few years, there are countless horror stories of people being forced out by unconscionable rent increases, and there is more economic homelessness because of high rents.
It's hard for me to speak for the advocates of repeal, but I'll try. The argument, simply put, is that we have growing inequality and a growing lower-income and moderate-income population, an increasing percentage of whom can't afford to rent, particularly close to jobs.
There are two principal arguments against repeal. First, it's a poorly targeted tool for affordable housing. Rent control is an unusually untargeted policy: There's no rent control by zip code or income. It's for everybody. That means the economic benefits disproportionately go to people in higher- and middle-income neighborhoods.
Second, it does affect the ability to generate investment for new housing. Yet everybody is falling over themselves these days to talk about how much we are in short supply of housing.
It should be noted that Costa-Hawkins also exempted single-family homes, and its repeal would open single-family homes to potential local rent controls. I believe the argument in favor of that comes from the experience of places like the Inland Empire during the recession, when big investors bought up foreclosed homes to rent and have been raising rents. But on a statewide basis, does it really make sense to spend public policy time telling people who own second homes somewhere that they can't rent them for what they want?
I would say that the real debate ought to be on tools that can legitimately protect tenants who are in need. There are a variety of proposals that have been put forth to help accomplish that. For example, Carol Galante of the UC Berkeley Terner Center for Housing Innovation has proposed an "anti-gouging" provision in which rents could not be increased more than 10 percent in any given year. In that case, there might also be a provision to allow rents to "catch up" coming out of a recession; people forget that rents dropped 15-20 percent in the last recession. Another suggestion is greater enforcement of the state Ellis Act to prevent "fake" conversions of rental units.
I will say this: The proposed repeal has generated a lively dialogue on these very issues, and that's not a bad thing. I know there have been some attempts by the anti-repeal forces to get the pro-repeal forces to remove the measure from the ballot and sign onto some of these alternatives. But I don't think they've had much success.
With reference to your last observation, what might an ideal arrangement between pro- and anti-repeal advocates include?
Ideally, the Legislature would pass targeted tenant protection measures in lieu of widespread rent control, and we would not have to go to the ballot. There are pro-housing and pro-affordable housing legislators, like Assemblymember Richard Bloom in Santa Monica, Assemblymember David Chiu in San Francisco, Senate President pro tem Toni Atkins, and Assembly Speaker Anthony Rendon, who would all be interested in doing this. But now that this measure is on the ballot, we have to deal with it.
San Francisco, where you began your housing career, has elected a new mayor who, by all accounts, is pro-housing. What is your take on how San Francisco voters will respond to the repeal measure?
Based on early returns from discussions with elected officials here, I think the question is not all or nothing. The question is: Would San Francisco likely vote in some rent control provision that is currently precluded by Costa-Hawkins?
Mayor London Breed has been both very pro-housing and pro-affordable housing, as her predecessor Mayor Lee was. The Board of Supervisors, which has in recent years swung from six moderates and five conservatives and back again, is now six progressives and five moderates. I think there would be pressure from the Board of Supervisors to enact, if not full rent control, some measure to protect tenants. But frankly, until something specific is put forward, we're all speculating.
It is my hope, given the significant dialogue in San Francisco over the last several years on affordable housing, that the focus will be on protection of lower-income tenants through anti-gouging measures and stricter enforcement of the Ellis Act, rather than on hard rent control, especially on new units. But you can be sure that tenant activists would push for such measures, and might even succeed in getting some on the local ballot.
Likewise, how will the debate in Los Angeles, Related's other target housing market, be like or unlike that in San Francisco?
It's interesting that all the remaining candidates for governor—which include two former mayors—have said that they do not support the repeal of Costa-Hawkins. Mayor Garcetti, however, has come out in support of repeal. I don't know where he's coming from; perhaps he has some specific measures in mind that, if given the chance, he'd like to propose.
I'm not sure there are the votes in LA for hard rent control, even if Costa-Hawkins were repealed. But you can be sure that there would be considerable pressure on elected officials in both regions to adopt it.
The conversation about Costa-Hawkins repeal follows on the heels of the failure of SB 827, which would have removed local control over land use in favor of standards set by the state. Rather than strengthen the state's authority over land uses, repealing Costa-Hawkins would return to local jurisdictions the power to implement rent control. How can we reconcile the two governance formulas?
To me, the only common denominator is local control. I think, however, they're different things.
I supported SB 827 in principle, if not the way it was rolled out. It suffered, not only from the local control issue, but also because it was rolled out for public reaction—or overreaction—and then had some of its more politically controversial provisions walked back. It might have been more effective to hold hearings on the main ideas first, and then write the legislation in response.
But I do think that in a state this large, any time you propose a policy on a statewide basis, it is very difficult to overcome the local control question. There are so many diverse parts of the state that we even see ballot measures to break it into three states. Then there's the state League of Cities, which is automatically going to support local control on virtually any question. And many legislators have just come from city councils, and so are also sensitive to local control and their local constituents. All of that makes statewide housing policy in California a challenge.
You said earlier that we are currently at the top of the real estate market. When will the bell ring and the slide down begin?
There is no exact science to when we are at the top of the market or in the ninth inning. You have to look over a two- to three-year period to see where things are really going. But what we have now is what we see at the top of every cycle: record high construction costs, and, to some degree, land costs, such that starting construction on multifamily housing today would not make economic sense. In response to that, we see a pullback of sources of construction financing. While there is still money out there, the terms you have to pay to get it are very unattractive. This is normal at this point in the cycle.
I can tell you that if—for any combination of factors, which may or may not include hard rent control—development slows to a crawl, rents will go up again, and we'll be having the same discussion that we are having today.
At the same time, Related has just moved forward on its Grand Avenue project in Los Angeles, which promises to offer the most expensive housing in Southern California. 
Needless to say, we have years invested in that development. That is a unique development in terms of its conception, design, and anticipated economics. We think it's unique enough to justify going forward. And remember, it won't be opening for over three years, so I wouldn't use it as a barometer of the market today.
In all the markets Related is in, there are a lot of sites—both entitled and unentitled—for sale. That happens when owners and developers start to think, "I'm not sure this makes sense anymore.