Last month, the French company Bolloré and Los Angeles Department of Transportation officially launched the new BlueLA car-sharing service. Backed by a California Air Resources Board's cap-and-trade investment and City of LA financing, BlueLA is deploying a fleet of electric cars and charging stations targeting some of the city's lowest-income neighborhoods. After their launch party, TPR caught up with Christophe Arnaud, Managing Director for BlueLA, to discuss the potential of the program and the planned expansion.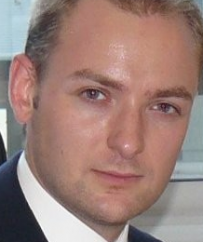 "With a service equivalent to BlueLA, people in Paris were no longer required to own a car in order to travel on a daily basis. It was absolutely enough to have one of our cars available 24/7 close to where they lived. That's the kind of thing that we can expect to see here." -Christophe Arnaud
In 2015, the Los Angeles Department of Transportation received a grant from the California Air Resources Board to jumpstart an electric car-sharing service in LA's underserved communities. Share how BlueLA won the competition to be the service provider in Downtown Los Angeles and surrounding neighborhoods.
Christophe Arnaud: When Los Angeles issued this RFP, we were already operating exactly the desired scheme in several big cities, including Paris, Bordeaux, and Lyon in France; Turin in Italy; London in the UK; Singapore; and Indianapolis in the US. 
From our perspective, somewhere like Indianapolis is actually not an ideal place to operate. Nobody really rents cars during the winter. LA, on the other hand, is just perfect. The density of the population is huge. The city is big. There's sun all year long. That's why we decided to apply.
We knew we could demonstrate our ability to offer a one-way, pure electric vehicle car-sharing scheme, since we've done it in so many other cities. But the big difference with LA's proposal is that they wanted to start in an area where the vast majority of people are part of underserved communities. That's why the operational zone is Downtown LA and the council district around it: Echo Park, Westlake, Koreatown, Little Tokyo, Chinatown, etc. We had to make sure to offer specific value to those communities on top of our regular service.
Elaborate on BlueLA's electric car services today in Paris and other cities around the world.
We provide cities with electric car charging stations, each of which includes a minimum of five individual bays. On top of that infrastructure, we roll out a fleet of electric cars.
The way it works is pretty simple: You start a rental by unplugging the car from its charge point. To end your rental, you plug the car in at another station. 
You can use the service round trip, but the true appeal is in the ability to use it one-way. If, for example, there's a station near where you live, and another station near where you work, you could unplug the car at home and leave it at the station at work—paying only for the time you were driving.
That's the concept. On top of that, we have two key features. First, you can register for the service in just a few minutes online or through our mobile app. After registering, you get a membership card that acts as your unique key to rent cars. Here in LA, we've made it possible to use a TAP card instead—not as payment, but as your unique identifier to access rentals.
The other key feature is advance booking through the app. Let's say you're at work, and you know you want to leave in 45 minutes to an hour. You can secure a car an hour in advance, so that you'll be sure to have it available when you get to the station.
You can do the same for the charging bays. Before you arrive at your final destination, you can book a spot at the nearest station so that you can be sure there will be one available, and you won't have to drop your car at a different station farther from your destination. 
Share how BlueLA prices its services and membership.
Right now, we have three offers available for Los Angeles residents. In the standard offer, you subscribe to the service for $5 a month, and then pay 20 cents a minute on your rental.
Should you qualify for our low-income offer—by supplying one of the documents required by LADOT—the monthly subscription is only $1 a month, and you pay 15 cents a minute on the rental.
The third offer is the trial, if you just want to try it out: You don't pay a membership fee, and you pay 40 cents a minute. 
What technologies are used in BlueLA's electric vehicles and charging stations?
BlueLA is the Los Angeles subsidiary of Blue Solutions, which is a division of the Bolloré Group. Over the last 25 years, Blue Solutions has developed a key product: a unique battery technology called lithium-metal-polymer. It's totally different from the classic lithium-ion battery in your iPhone or in any other electric car. Ours is a dry battery, which means there is no leakage. It also doesn't use any rare elements, like other battery technologies.
Around this unique battery technology, we have developed several applications, including mobility applications. That's how we came to develop a car-sharing service. We developed the full electric vehicle infrastructure: the rental kiosk, the car, the charge point infrastructure, and the IT system that manages all the rentals, booking, and customer service. Everything is in-house. Nothing was bought from external partners or companies.
Our first big car-sharing project was the one in Paris, which we won in 2010 and started to operate in 2011, and it's exactly this same in-house system that we're delivering in LA. 
Elaborate on BlueLA's working relationship with LADOT. How does it allow you to offer this array of services in Los Angeles?
We're here because LADOT designed this transportation solution for Los Angeles in their RFP. Now, we have a true partnership. We are driving the growth of this project together.
To make this program happen, we need the support of council districts and politicos to transform a few parking spots into EV-dedicated bays that will support BlueLA service. Also, there is huge work to be done with the different non-profit organizations representing the communities that the program touches. That is something we are doing with LADOT directly, as they already have contracts or business relationships with many of those organizations.
We are working hand-in-hand with LADOT to identify where it makes sense to deliver this service and how we can secure locations to install stations. Our teams are working closely to roll out the network.
Since launching in Los Angeles in April, how large a fleet have you deployed? Where do you hope to be a year from now in terms of size and geographic scope?
Right now, we're pretty small: We have seven live stations and 25 cars available for rental purposes. In the first phase of our contract with LADOT, our objective is 40 stations throughout the Downtown area—meaning 200 individual charging bays—and at least 110 cars. We are rolling out a minimum of five stations a month to meet that target by November at the latest.
We are currently in discussions with the city about expanding our program as part of a second phase—possibly doubling the size of this network to something like 80 stations and more than 200 cars by next year. This has yet to be confirmed, but we are working with LADOT and CARB to define those plans.
In Singapore, we recently launched a four-year plan that at the end of the day will lead us to operate 2,000 bays and 1,000 cars. That gives you an idea of where we could get in LA.
Here, our expansion plan will rely on feedback from our first members. They will help us decide whether it makes sense to densify our network in the existing operational areas, or to expand outward in a particular direction. These are the things that we need to assess, and we'll move forward in phases depending on customer needs.
Let's turn to the metrics CARB and LADOT have for your success—whether it be congestion relief, air quality, or service in underserved areas. What are those metrics that will judge your growth and continued support from those public agencies?
We share reports with LADOT and CARB on a monthly basis, both on air quality and use of our service in underserved communities. 
The idea is to get the old, polluting diesel cars that are in many low-income communities off the road. We look at the number of households in a community, how many cars they have, and how many cars they might be able to get rid of because they can use our solution. Then, we measure and share how many people on average are using our cars per trip. 
We also have metrics with regard to how many miles our cars have driven and how much CO2 and NOx those trips have saved since our cars have no bad emissions.
Already in Los Angeles are car-sharing companies like ZipCar and ride-hailing services like Uber and Lyft, in addition to several historic taxi franchises, rental car companies, and public transportation. What is BlueLA's market niche? And has it been easy or complicated to navigate the politics of the second largest city in the US?
It's not easy, that's for sure. It requires time to convince people and politicians that our service really will help the underserved communities that are its target demographic. 
Now that we've launched, it's easier, because we can demonstrate with the real product—we can even let people take a ride. Six months ago, we had to be convincing with just a few slides or a video about our work in other cities.
It's never easy to deal with a big city and all the different politics within it, especially when you want to deliver a service across different districts that may be driven by different political angles. It was the same in London, Paris, and Singapore. But our experience in those cities has also shown that, at the end of the day, with time and willpower, we can get there.
What have you learned from your operations in Paris, London, and Singapore that are likely to be applicable to your operations in Los Angeles in time?
We've conducted surveys that show that, since starting operations in Paris seven years ago, we've directly reduced the number of diesel cars on the road in the city center by 50,000.
We also demonstrated that, with a service equivalent to BlueLA, people in Paris were no longer required to own a car in order to travel on a daily basis. It was absolutely enough to have one of our cars available 24/7 close to where they lived. That's the kind of thing that we can expect to see here.
We also learned about what works. In Paris and a few other cities where we launched quite heavily, we identified after a few years that some stations had become hotspots while others were underused. Now, thanks to that experience, we know that there are some locations where it's absolutely critical to have stations, and some locations where they aren't needed.
Still, every city is different. It all depends on how customers here respond. We will discover new things here, and we'll adapt to offer the best service possible.
<