In 2017, the California Legislature passed a package of 15 housing related bills. SB 35, authored by Sen. Scott Wiener, was signed into law with the intent of increasing by-right development and making cities more accountable to meeting regional housing needs. Jennifer Hernandez of Holland & Knight, an expert in land-use, has filed the first-ever SB 35 application entitling a "by-right" approval for a 260-unit project in Berkeley. Speaking with TPR, Hernandez outlines the impact of SB 35. She also comments on the need for CEQA reform and the potential of housing legislation in this session.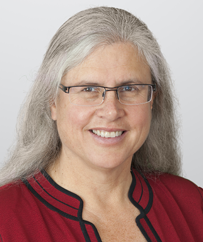 "The real opportunity of SB 35 is in high-cost coastal communities that have traditionally been resistant to multifamily and higher-density housing." -Jennifer Hernandez, Holland & Knight
As an attorney with Holland & Knight, you represent the first development project to apply for streamlined approval through SB 35. This project—in Berkeley, CA—is perhaps a case study in unintended consequences. Brief us on the case.
Jennifer Hernandez: The property is a sizeable parking lot on Berkeley's Fourth Street, which is an organically grown shopping destination with an increasing number of residential units. It's a great site for retail and residential, and indeed, it has a General Plan and zoning designation for mixed-use.
The site is also close to Berkeley's original shoreline, and was for many years was thought to be the site of a shell mound—a place where the Ohlone tribe lived and gathered oyster and other shellfish, and also buried their ancestors. However, the existence of the shell mound had never been confirmed.
The project applicant went through the CEQA process and did a ton of studies under the supervision of academic and Ohlone experts, including a lot of very costly subsurface testing, which ultimately determined that the rumored shell mound did not exist. The site had been a marsh of bay mud, and was filled around 1900.
Unfortunately, the site is still very controversial. As is often the case with infill sites, passions run very high. There is a very strong group of opponents to any development on this parking lot. They now assert that, even in the absence of a shell mound, it is a sacred site, and they've held prayer ceremonies there for the last few years. 
What is required of a developer in order to qualify for the expedited project approval process under SB 35?
Under SB 35, projects that meet qualifying criteria—which are stringent—are entitled to approval in 180 days, without further CEQA review, and without votes by either the Planning Commission or the City Council. It is a ministerial, over-the-counter, staff-level project approval.
Now, SB 35 has some tough criteria. First, the site has to conform to the local zoning or General Plan requirements, and to comply with all objective zoning standards. It's worth noting that this approach respects the decision of the local elected and community leaders who came up with those plans and designations. Importantly, the project also has to pay its construction workforce prevailing wage and use skilled and trained workers, which is a costly requirement.
The part of SB 35 that most dramatically shifted this project's direction is the affordable housing requirement. Under Berkeley's local inclusionary housing ordinance, the project would have delivered 13 affordable housing units of the total 260. But in order to use SB 35 in Berkeley, half of a project's units must be affordable. So instead of 13 affordable housing units, this project would deliver 130.
That is a huge increase in the city's affordable housing stock, and one that Senator Wiener—the author of SB 35—is very pleased about. Berkeley, like most coastal communities, has fallen woefully short in its production of housing, especially affordable housing, so the need for that housing is critical.
What issues have arisen from your client's test of SB 35 in Berkeley? 
This was the first project in the state to apply for approval under SB 35, which went into effect in January 2017. Berkeley, like most cities, does not yet have a process in place for reviewing SB 35 applications, but they are moving forward with deliberate speed. The mayor says that the city will comply with all applicable state and other legal requirements in processing the project, and we're pleased with that commitment, since there has been some local resistance to the legislation.
The biggest issue so far has been making the economics work for a project that has both prevailing wage and 50 percent affordable housing. I was skeptical that we would find such projects at all. But on Fourth Street, the high-rent residential and commercial retail market conditions allowed this project to completely reconstitute itself as 50 percent affordable.
The issue of using prevailing wage was asked and answered some time ago. It has not been the unanticipated cost burden for this project that it is in many other markets, including, for example, parts of the LA region. 
Based on your experience in Berkeley, do you foresee opportunities for similar projects across coastal California to rely on SB 35?
The good news is that General Plans were recently required to go through a Housing Element update process, which includes a mandate to accommodate additional housing units. In many jurisdictions, the zoning codes have not kept up with General Plan designations. SB 35 allows reliance on General Plan housing designations for that reason, and I'm considering using this tool in several projects across the state that have a General Plan designation for housing, even if the zoning codes haven't yet been updated. But in some cities, unfortunately, even General Plan designations have fallen behind.
Because of the cost implications of prevailing wage and inclusionary housing requirements, I don't see SB 35 as an effective tool in areas of the state with more marginal economics. The real opportunity, I think, is in high-cost coastal communities that have traditionally been resistant to multifamily and higher-density housing. They are now going to have to confront the reality of implementing their General Plans and delivering the housing that those plans call for.
There appears to be a drumbeat in the infill housing community to go beyond SB 35, and to cede to the state the power to override local zoning in order to facilitate greater housing production. Is that drumbeat growing? 
That drumbeat is definitely upon us. Senator Wiener's SB 827 is the most aggressive of these kinds of proposals to upzone, but Senator Bob Wieckowski's legislation on accessory dwelling units (SB 229) also did that in a way, by allowing by-right granny units for single family homes.
I'm concerned about any one-size-fits-all approach to all California communities. What I say to that is: Try it in your own city. Try it in your own county. Try it in your own region. Pilot it, and let's all see what it looks like. But California is a hugely diverse state, and any one-size-fits-all solution for land use, planning, and zoning is likely to be troubled.
I personally think that how much density you can put in a location is dependent on the extent to which people still have to own cars. In the inner ring of the Bay Area—San Francisco, Berkeley, and Oakland—there is an underappreciation for the necessity of car ownership, particularly for low- and middle-income workers, who have to be physically present at their job to get paid. There are a lot of keyboard-economy workers on the coast who have more flexibility in terms of where they physically need to be at any given moment of the day. They also tend to be younger, and perhaps healthier, with fewer kids or elderly parents. Life eventually gets more complicated for many people, and they end up needing a car that can be parked nearby and reliably available for their use.
Upzoning proposals like five stories near bus stops with no parking are going to have unanticipated consequences. I think we'd be better off acknowledging that we need parking and committing to providing some—not in every case or community, but in some locations.  That's an example of why I'm skeptical about one-sized fits all density upzoning for all of California.
Let's turn to efforts to reform or amend CEQA to facilitate needed housing production. What is the status of such efforts? 
There have been some important new developments. One is the emergence of Minority and Millennials for Housing and Homeownership (M&Ms), a coalition of civil rights leaders and YIMBYs who have come together in a common recognition that the status quo of the chronic underproduction of housing hurts them a lot.
The civil rights community thought they had won the fight against redlining, only to find after the Great Recession that we have higher levels of housing segregation nationally and lower levels of minority homeownership in California than existed before World War II. Three generations of progress on homeownership and poverty was wiped out by the recession. There is now a renewed awareness of civil rights and housing in the CEQA context, which extends beyond the traditional focus of environmental justice advocates.
The M&M coalition—led on the civil rights side by The 200, which I am honored to represent—is openly challenging the "slow growth equals environmentalism and progressivism" ethic that has reigned supreme in many of our wealthier communities. It is neither environmental nor responsible to deny housing to people near jobs. This challenges the older environmental ethic within the Democratic Party, and has caused a schism among environmental advocacy groups—as was recently confirmed by the Sierra Club's immediate opposition to SB 827. The M&M coalition is challenging the premise that protecting the "character of the community" as allowed by CEQA achieves legitimate environmental goals—rather than just promoting racially and economically exclusionary housing patterns.
Second, there is now recognition within more unions that their workers are among the most hammered by this housing crisis. The Building Trades Council's political strength, and its continued insistence on the use of CEQA lawsuits and threats as a tool to leverage Project Labor Agreements for their union locals, has left the CEQA litigation door wide open for anybody else to use CEQA against housing projects, including those that could provide homeownership opportunities for union workers.
We also know, from reviewing every CEQA lawsuit filed in California between 2010 and 2015, that housing is still the top target of CEQA lawsuits statewide. In Southern California, for example, outside of San Diego County, 98 percent of housing projects targeted by CEQA lawsuits were in infill locations. In the Bay Area, that number was 100 percent. It is no longer credible to think of CEQA as an environmental protection statute when it comes to infill housing. In fact, CEQA litigation is more often related to business competition, labor interests, "bounty hunter lawyers" seeking quick cash settlements, and NIMBYs seeking to protect racial and economic segregation patterns.
But I do think we've turned a corner. The two most significant CEQA reform bills this year are both sponsored by moderate Democrats, not Republicans. SB 1340 (Steve Glazer) would allow housing projects that are already in an approved plan to proceed. And, because polling tells us that people would be more willing to accept new housing if it didn't cause more congestion, AB 1905 (Tim Grayson) would allow transportation projects that are already in an approved plan to proceed.
The plan approval process assures that these housing and transportation projects keep us on track to meet California's climate goals. These are the right housing and right transportation projects, and they already went through the CEQA process with Environmental Impact Reports at least once—and in some cases, many times.
Those bills still face significant hurdles, and may not make it this year—but they're certainly galvanizing support. The 200 is working to persuade legislative leadership to take a full vote on both bills rather than let them die quietly in committee. That has been the tactic used by anti-growth environmentalists and the Building Trades Council to block CEQA reform for the past 20 years, even though union workers suffer the most from long commutes and high housing costs, and even though the housing crisis has caused an increase in the state's vehicular pollution. 
Lastly, Senator Wieckowski, chair of the state Senate Environmental Quality Committee, recently conducted a survey concluding that CEQA is not a barrier to state or city projects. What is your reaction to that study?
I've known Bob Wieckowski since our law school days. We've gone abalone diving and to Grateful Dead concerts with mutual friends. But, what a hilarious study!
First of all, very few state agencies do any physical projects that would even trigger CEQA, so their experience with CEQA is extremely limited. The survey confirmed this. As a result, almost all the data was from Caltrans—which uses CEQA far more than all other state agencies combined.
The study also included zero—zero!—housing projects. Housing is our state's most critical need, and this Senate study on CEQA completely ignored it!
As for what the state actually did look at: Caltrans had the most CEQA experience by far, but the vast majority of its projects are categorically exempt—they're just maintenance of existing roadways. It turns out that every time Caltrans repaints the stripes on the sidewalk, they fill out a CEQA categorical exemption form. The study grouped all these CEQA-exempt projects with non-exempt projects, and concluded that since hardly any CEQA lawsuits were filed for them, then CEQA lawsuits weren't a problem. In other words, the study's methodology counted repairing a pothole as equivalent to expanding a freeway.
The study therefore did not acknowledge its most important conclusion: About half of the EIRs that Caltrans does complete are sued under CEQA. These are uniformly projects that have already been included in at least one, and sometimes three or four, earlier program-level EIRs as part of regional transportation plans, and that had already been determined by state environmental agencies to meet climate and air quality standards—and yet they are still getting hit with litigation about 50 percent of the time.
These duplicative CEQA review rounds, and lawsuits, cost taxpayer money that is meant for improvements to our transportation networks. And it means that more Californians, forced to move ever further from their jobs, remain stuck in gridlock wondering how, when, or if ever their tax dollars are going to create a more functional transportation system.
Unfortunately, both the structure and the political spin for the Senate's EQ study appear to be made as directed to protect the CEQA litigation status quo on behalf of those opposed to improving housing and transportation for California's hard workers and their families.