After authoring a number of successful bills on accessory dwelling units in previous legislative sessions, state Senator Bob Wieckowski of Fremont has authored Senate Bill 831, which aims to waive an array of service fees and create an amnesty program for unpermitted ADUs. Cities are likely to oppose SB 831 as yet another attack by state government on local control of land use, as well as another taking by the state of local fees that are needed to fund local services that support affordable housing. In an exclusive interview with TPR, Sen. Wieckowski justifies the Legislature's encouragement and empowerment of homeowners to construct ADUs or bring ADUs into compliance as needed to address the state's housing supply crisis.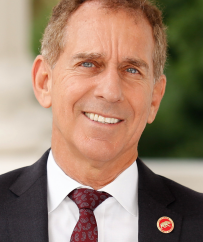 "The goal of my ADU bill is to empower the homeowner." -Sen. Bob Wieckowski
Senator, you are again carrying legislation to incent the development of more accessory dwelling units (ADUs) in California. Share your motivation for taking state leadership on a matter traditionally left to local government.
Bob Wieckowski: First and foremost, California cities have underperformed or outright failed in crafting local ordinances and regulations that would spur the development of ADUs. Going back 16 years, this is not the first time that the state has urged cities to create ordinances to increase secondary units. Of the 485 cities with ADU ordinances on the books, I can think of only Santa Cruz that has been consistently supportive of constructing secondary units on residents' property.
In the Housing Elements of some of these cities, you see that typically they have no secondary units at all. That is the starting point. To combat this housing crisis, I introduced a bill two years ago to redefine ADUs' relationships to the "mother house." That allowed us to remove certain requirements that we found were barriers to construction. That is how we started our ADU work.
Now, we want to take a look at how to empower existing homeowners to decide whether to construct an accessory unit. The goal of my bill is to empower the homeowner.
In 2016, Governor Brown signed into law SB 1069, ADU legislation you carried. How does your new bill, SB 831, advance efforts to incent more ADUs throughout the state?
First, SB 831 removes all impact fees. Cities have introduced impacts fees as a way to pay for parks or schools—saying that new construction will impact the existing neighborhood. Impact fees are different than service fees. SB 831 eliminates these impact fees for accessory units.
Second, we set up an amnesty program that gives homeowners 10 years to become compliant. I believe that there are now 200,000 unpermitted ADUs in California, and more than 50,000 in Los Angeles alone. We have given the Housing and Community Development Department some authority to review local ADU ordinances, because after SB 1069, we found that there was some confusion between state and local rules. We also proposed exemptions for an ADU counting against a property's FAR, and changing setback requirements to be no greater than three feet as supposed to five feet.
Going back to the speed of approving applications, SB 831 will accelerate an ADU permit application to within 60 days. This will give more assurance to homeowners and the industry that is developing. This will benefit the financial community and the affordable housing advocates. 
Talk about the politics involved when the state moves to override local control over land use and development—noting that your home city of Fremont opposed your ADU bills.
In fact, Fremont was one of the cities that was charging large impact fees. Then, a miracle occurred and they decided to not impose any impact fees. They still have a permitting process, but they refunded any impact fees that they had charged.
What I am trying to do is allow cities to reflect on the benefits that they have. Cities want to have control to shape their neighborhoods. I would argue that many of these cottages in the backyard are essentially invisible. We have 200,000 unpermitted units in California—and no one seems to know where they are. Some of the concerns that cities have are barriers.
Still, the city has logical concerns about how the buildings look. I would like to have more aesthetically pleasing ADUs that are more habitable for the residents inside of them. This would benefit the neighborhood.
I also believe that we need ADUs so that working people can stay in their own communities. We have too many people making long trips because they cannot afford to live in the area where they work. ADUs are, by definition, affordable. They have a small climate footprint, and you will be sharing your yard with someone. This can help people be closer to their worksite or to their school, which increases the livability of a neighborhood.
Is it not true that new housing and more ADUs do not, from the viewpoint of local government finance, contribute to the local services that their residents expect? Cities have been shorted on resources since the passage of Prop 13; how will the state compensate cities for the fiscal burdens on police, fire, education and healthcare that increased residents of ADUs will likely generate?
First, the county assessors will reassess the ADUs. The 200,000 unpermitted units will be assessed at value—depending on size and value. This will not be whole house; it will just be in the new livable area.
Cities will not enjoy a lot of money from this, but they will get some continuous funding from the construction of ADUs. New assessments on property will support cities through the increment of property taxes that are collected by unpermitted ADUs coming into compliance and new ADUs being constructed. This tax increment will also be a long-term source of funding.
The fundamental questions we need to ask are: What are the benefits and burdens of ADUs? More likely than not, the inhabitant of an ADU will not impose a burden on local schools. It's certainly possible that a family with children could live in an ADU, but more likely it will be a single person, a young working professional, or a family member.
Let's build the infrastructure, as we do in other efforts to build housing, and see how we can alleviate the crisis. We can always reassess the issue in 20 years if the situation changes, but right now I believe the benefits outweigh the burdens.
Your colleague in the state Senate, Scott Wiener, is championing new housing legislation (SB 827) that would grant housing developers greater density by right along transit corridors. Speak to the tough issues and contentious politics that arise from the introduction of SB 827.
The main issue surrounding SB 827 is the issue of local control and state encroachment on deciding what happens in our cities. Generally, local governments do not want the state telling them to do anything. What occurs is that public policy encourages higher density development around transit.
For example, in my city of Fremont, the city council recently downgraded a project's density. I had previously voted to increase the density when I was on the city council just a few years ago. I had increased the project to 75 units per acre, and they reduced it to 50. This happens in local government all the time.
What Senator Wiener is trying to do is to push the envelope at limited transit locations. We are pouring significant amounts of money into the buildout of transit. Just in my district, I have two new BART stations opening soon, and four more planned for the future. Development that is being planned should be encouraged to be higher density.
There is a lot of misinformation about bulldozing people's single-family homes. We are trying to create the marriage of housing and transportation so we can potentially reimagine those old strip malls and shopping malls.
Given that most every tenant rights group in San Francisco and Los Angeles opposes SB 827, might it not be wise to test the impacts of Senator Weiner's supply-side theories locally before mandating it statewide?
SB 827 is one of the most talked-about bills coming before the Legislature this session. It is scheduled to go to the Transportation and Housing Committee, of which I am a member. I have not seen the staff report yet. I have been talking with advocates and people opposed to the bill.
Sen. Wiener is mindful of the implications and concerns around his bill. The state Legislature has started a conversation around higher density around transit. It's when you get down to the minutia that people are differing.
In this issue of TPR, Helen Leung of LA-Más spoke of the financing challenges that prevent people from constructing ADUs. Does SB 831 decrease the barriers to financial instruments?
SB 831 does address the prohibition of owner-occupancy requirements in ADUs, because some cities are passing those ordinances. We try to include people with rentals who also want to build an ADU. There was a JP Morgan grant for Los Angeles and Silicon Valley to look into expanding the financial portfolio for ADUs.
Freddie Mac has openly stated that if you are buying a house with the potential for an ADU, you can use the potential income from an ADU as part of your income to be included. We are in the infant stages of solving the financing challenges, but there are some grant monies to come up with opportunities. My bill focuses on streamlining the process, so it can be easier for communities. I have all the confidence in the world that the financial community will figure this out.
Lastly, with a new State Senate President Pro Tem—Toni Atkins of San Diego—what, if anything, is going to change re housing policy legislative priorities?
Pro Tem Atkins has been an avid advocate for affordable housing. She authored the big SB 2 last session, was a co-author on SB 1069, and is now a co-author on SB 831. She has made it clear that leadership is interested and supportive of addressing our housing crisis using all tools available.
ADUs are not a panacea, but they offer a solution. The Pro Tem is very pragmatic about what can be done and is using her power in a very strategic and focused way. I feel confident that her support of SB 831 sends a positive message to both houses.