In crafting a multi-pronged approach to addressing the housing supply challenges in California's high-cost regions, accessory dwelling units (ADUs) can offer much needed naturally-affordable supply to the market. In Los Angeles, urban design non-profit LA-Más is partnered with the Mayor's Office, as well as other city and county agencies, to address the role of ADUs from a design, cost, and policy perspective. As the California Legislature debates ADU legislation, TPR interviewed Helen Leung, co-director of LA-Más to ascertain how her pioneering policy work both facilitates residents building ADUs on their property and creates more housing options for all income levels.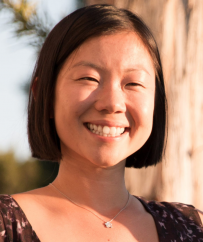 "What SB 831 would do, for the first time, is make it actually feasible for ADUs to be permitted. It would provide a pathway to permitting that is not completely overbearing or very costly." - Helen Leung, LA-Más
Helen, begin with LA-Más's mission and how it aligns with promoting accessory dwelling units (ADUs) in policy and legislation.
Helen Leung: LA-Más is a non-profit urban design organization, and part of our mission is to support lower-income communities in shaping their growth through policy and architecture. ADUs are aligned with our mission and our skillset in many ways.
Over the past two years, we've seen the potential of ADUs to be an easier, cheaper, and potentially community-led way for Los Angeles to add housing in general. There's also great opportunity for ADUs to contribute to affordable housing. Affordable ADUs have the ability to support low-income renters and homeowners.
LA-Más is currently engaged in an ADU pilot project with the city of Los Angeles and CD 1. Share this project's goals.
The ADU pilot project is a partnership among the Mayor's Innovation Team; Councilmember Gil Cedillo; our office as the architect and project manager; Genesis LA, a community development financial institution as the loan provider; Habitat for Humanity as a general contractor; Nous Engineering as the structural engineer, and a lot of other partners.  We're under construction and will hopefully have our ribbon-cutting this summer.
The goal of the project is to demonstrate four things. The first is that you can design an ADU that is beautiful and contextual to your neighborhood. This project is in Highland Park, where there is a Historic Preservation Overlay Zone (HPOZ), and the ADU we designed meets the HPOZ requirements and fits in the neighborhood. This demonstration provides a counter-narrative to the idea that ADUs compromise the physical integrity of single-family neighborhoods.
Second, we also want to demonstrate that you can build an ADU in a fairly affordable fashion. We see lots of high-end, luxury-designed ADUs, or ADUs that are unpermitted and not following the code. We think that there's an in-between that is affordable. In partnership with Habitat for Humanity, we designed a stick-build, ground-up, new-construction ADU, with two bedrooms and two baths, at about 1,000 square feet, not including the garage. Our goal is to have construction costs of about $250,000.
Our third goal is to test the financial product. Today, the average homeowner can't go to the bank and get a construction loan for an ADU, because banks don't recognize the future collateral of the ADU. Genesis LA is leading the effort to test a construction loan that, hopefully, they can eventually share with larger commercial banks to provide an ADU financial product for homeowners.
The final goal of this project is to inform policy. Currently, LA is following California state law on ADUs, and there's an opportunity for the city to craft its own ordinance. Our hope is that the ordinance that LA does eventually adopt not only reflects the progressive and inclusive nature of the state law, but also supports and promotes more ADU production—and, if possible, more affordable ADU production.
What results do you hope to see from the pilot?
We're hoping to see an ADU that is beautifully built, that fits into the historic context, and that gets Angelenos excited about supporting ADUs in their neighborhoods. And we hope that the pilot will inspire Angelenos to support a very progressive ADU ordinance—one that doesn't set a minimum lot size requirement or put further restrictions on hillsides.
We're also hoping that our city leaders will think about what kinds of programs they can create to incentivize more ADUs, especially affordable ones. For example, could we offer fee reductions? Could we provide financing, design, and permitting support to local homeowners?
We've been working with the mayor's office to explore ways to support low-income homeowners who otherwise would not have the resources, experience, or financing to build an ADU, so that they can build equity and help alleviate our housing crisis by renting at an affordable rate. I think in the second half of this year, there will be movement on this.
The city's ADU ordinance will have a provision addressing parking code. In a city that hasn't built out its transit system, might eliminating parking requirements in working-class neighborhoods have unintended consequences? What does your pilot suggest?
This project is on a hillside property right at the cusp of a half-mile from transit. In this instance, the state does not require the ADU to provide another parking spot. But we started designing this project before that law had passed, so it will have a covered garage.
The state law allows for parking in configurations that have never been allowed before—such as for parking to be uncovered and tandem in the passageway. Most properties can accommodate that without building out a new spot. This is a great opportunity, and permitted ADUs in the city of Los Angeles will definitely have to take advantage of it.
My perspective is that we should be thinking about eliminating or reducing parking requirements, not just for ADUs, but possibly for all developments in general in Los Angeles. As we take on its largest transit expansion ever, LA should really think about this. We should leverage our future transit expansion, especially our bus system, to think beyond our decades-old approach of always having a one-to-one ratio of cars to parking spots.
It is estimated that there are 50,000 or more unpermitted ADUs in LA. How is this number going to be reduced—and, given the failure to enforce ADU restrictions to date, how will the rules and regulations LA-Más supports be enforced?
In 2017, the city issued more than 1,700 ADU permits, of which over half were for conversions. Of that number, a significant percentage were previously unpermitted existing units, as opposed to new construction.
My hunch is that a lot of these permits went to property owners who already had the cash or resources to complete an ADU without support. Most ADUs that are still unpermitted in the city are owned either by absentee landlords or by low- to moderate-income homeowners who don't have the resources or the finances to bring their ADUs up to code.
I'm excited that Senator Wieckowski's new bill, SB 831, thinks about reducing fees and enforcing code standards that take into consideration when units were constructed. I think that the world outside of city agencies—non-profits, general contractors, and financing entities—should consider how to support preexisting unpermitted ADUs in the city.
Do you see a policy tension between current environmental, health, and safety regulations for residential units, which are upgraded progressively, and the deregulation being proposed to streamline the permitting of additional housing density?
It's important to promote more housing and density, and it's also important to promote health and safety. There is a balance between the two. But our current regulations treat ADUs—which tend to be one-bedrooms or garage conversions of around 500 square feet—as though they have the same impacts as new single-family homes of up to 1,500 square feet.
SB 831 offers a way to streamline health and safety codes so that they meet their goals, while recognizing that a major advantage of ADUs is that they can be built off of a site's existing infrastructure.
For example, as of now, the city would prefer for an ADU's site drainage to connect straight to the sidewalk, rather than to the existing home 10 feet away, which would save money. Plumbing requirements like this often require a complete and costly overhaul. That's something we're still figuring out as we build the city's pilot project.
Another issue that we came up against in the pilot project is the plan check process. The ADU will have a school fee, fire fees, and subdivision requirements (Title 21) associated with it. There is a series of sign-offs that will take quite some time. This small project is being subjected to a complete plan-check process even though its use is much less intensive.
One area that we're excited to see the city reconsider is what should happen when ADUs—which are meant to be by right—are built in Historic Preservation Overlay Zones. For our pilot project, we had to go before the Highland Park HPOZ several times. We ultimately got approval—but not by right.
The Planning Department is now thinking about how to find a balance between streamlining building and meeting HPOZ requirements.
Does LA-Más have any recommendations on that question to offer to the Planning Department?
I think it will depend on what re:code LA does. It's been suggested that, if re:code incorporated the range of historic design guidelines across the city, then maybe we wouldn't need HPOZs at all.
Until then, I don't think it makes sense for every homeowner in an HPOZ to have to go through a rigorous approval process by the HPOZ Board. It would make more sense for the Planning Department to provide some very clear requirements that could be checked off a list.
LA County announced last summer that it would start a pilot program to pay homeowners to build ADUs to house the homeless. Talk about that effort, and where LA-Más fits in.
The LA County Community Development Commission is leading this pilot project in partnership with the Department of Regional Planning. They are offering $75,000 forgivable loans to three homeowners, who we will walk through a design, permitting, and financing plan for a new ADU. In turn, the homeowners will make a 10-year commitment to rent their ADU to someone who is formerly homeless, whether through Section 8 or one of the many other homeless housing programs that the county offers.
The financial incentive is a new approach for the county to address the homelessness crisis. They want to see whether $75,000 is enough of an incentive, whether this program is scalable, and whether a scattered-site approach to homeless housing is feasible. LA-Más's role is as technical consultants: advising the county agencies on the process, doing outreach, and making sure that the three projects are completed within an 18-month period.
We've seen a lot of interest. We got nearly 100 applications from across the county, and we're currently working on a metric system to select the homeowners we'll ultimately work with. We hope to lock that down this month, and, within a year or so, to see formerly homeless tenants moved into three ADUs across the county.
Could you elaborate on your support of Senator Wieckowski's pending legislation on ADUs (SB 831)?
One exciting element of this bill is that it will make local agencies accountable for how they implement their local ordinances. For example, it imposes a timeline of 120 days to process an ADU permit. If a proposed unit isn't approved or rejected within that period, it will be automatically approved.
It also allows, statewide, for the creation of an ADU on any lot that has an existing or proposed home. I'm curious and eager to see how that will be applied to, for example, R-2 properties where two units already allowed by-right, but only one is actually there. Could the second unit be subject to the same conditions as an ADU, rather than standard R2 requirements?
The most interesting part of the bill is the amnesty program, which addresses the challenges facing unpermitted ADUs. Those buildings are probably not up to current code, but perhaps were built to code in the year they were created. Under this bill, ADUs constructed prior to 2007 would be evaluated today under the code standards of 2007. That could encourage more unpermitted ADUs to come into compliance and become permitted.
What consequences do ADUs suffer if current or proposed requirements are not met?
The Building & Safety Department's enforcement arm tends to be reactive: a neighbor gets upset or a community group submits a complaint, and then an intervention is made, a citation might follow, and it goes on the record. But the city does not take a proactive approach where they're regularly looking for ADUs and issuing citations.
The exception is rental units, which fall under the Systematic Code Enforcement Program (SCEP) administered by the city's Housing & Community Investment Department. Other than individual complaints, this is probably the cause of most ADU citations.
I think it makes sense for enforcement to continue to come out of Building & Safety, but it might also be interesting to see how the Housing Department can play a role, especially since some ADU conversions will be part of SCEP.
Another approach the city could consider is proactive support. At the county of Los Angeles, many building and safety enforcement officers are also planners. It's a combined shop. Inspectors do proactive enforcement, and also provide resources and suggestions when they find property that's unpermitted.
Given the 50,000 units currently unpermitted, does it really matter what the rules and regulations say if there is so little enforcement of them?
It's true that there could be homeowners who want to fly under the radar forever and never get their ADUs permitted—and I would encourage the city to evaluate how many of the ADU permits issued in 2017 were for garage conversions, and what made the homeowners want to get them permitted.
But what SB 831 does, for the first time, is make it actually feasible to be permitted. It provides a pathway to permitting that is not completely overbearing or very costly.