In 2017—a year punctuated by natural disasters at home and abroad—it became clear that the preventative field of resilience still has a lot to learn from disaster recovery. At VerdeXchange 2018, Public Works Manager Sidney Bomer from Houston Water and Chief Resilience Officer Dr. Arnoldo Matus Kramer (pictured) from Mexico City shared where developers and building owners fit into long-term economic and rebuilding recovery efforts. Moderated by Los Angeles Chief Resilience Officer Marissa Aho, this TPR excerpt also features an update on San Francisco efforts by City Administrator Naomi Kelly.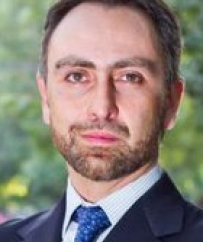 "With San Francisco's Neighborhood Empowerment Network.... we wanted to create a system where people were looking out for each other." - Naomi Kelly, San Francisco City Administrator
Marissa Aho: This past year, the increasing risk of natural disasters around the world has helped to highlight why building resilience is incredibly important. From hurricanes to floods to catastrophic fires, it seemed like there was a weekly disaster in 2017.  Our hope is to examine lessons learned from both Mexico City and Houston, and then to apply what is currently going on in California and San Francisco to give additional context that developers and community builders can be doing to increase resilience.
We know that it is not a matter of it, but only a matter of when our community in Southern California will be hit with a disaster. Now, let's start with Sidney and the story of Houston to hear how the city reacted pre, during, and post-disaster. 
Sidney Bomer: The news depictions you saw of Houston during Hurricane Harvey on your television and phone screens here in California were accurate. The hurricane was devastating on our city. We still have 300,000 homes recovering, and our infrastructure is still in the rebuilding process. 
The majority of the city flooded. No area was spared. 
Houston is used to tropical storms and weather events, so we had precautions and standard operating procedures. Houston has 39 wastewater treatment plants, 382 lift stations, and over 6,200 miles of sewer. 
Before the storm, we made attempts to reduce the solids inventories and made sure we had plenty of generators. We ended up having 51.6 inches of rain during Harvey. Ultimately, 104 lives were lost because of the storm. 
Of course, our biggest asset was our people. Of our 39 water treatment plants, only seven flooded. Five of those seven were able to get back online within four days. All other plants were mostly functional, other than high wet wells and an occasional power outage. 
We had a number of service contracts that allowed us to bring in experts and blowers, pumps, switchgears, and other equipment to expediently get these systems back online. The two most damaged water treatment plants proved to be a challenge because the Army Corps of Engineers were undergoing controlled releases of water from two overflowing reservoirs. The Corps needed to do the controlled releases to make sure the reservoirs did not collapse or overflow, causing even more catastrophic damage to the entire city and our water supply. 
Doing the controlled release flooded the neighborhoods surrounding these two plants for multiple weeks. I was actually only able to get an assessment of the facilities because I was brought in by airboat. 
Now, getting to the lessons learned. First, establishing better communication with the energy utility. In Houston, we work with CenterPoint Energy. Our operations needed to take priority in getting back online. Sometimes, the communication was not as clear as it needed to be. When we are bringing a plant back online, CenterPoint needed to be there. 
Second, we learned that we needmore resilient fueling locations. With so many areas flooded, we did not have enough locations to refuel and get vehicles to proper locations. 
Third, even though Interstate-10 was closed, we needed to get the treatment chemicals to our facilities. This led to needing police escorts to bring the chemicals through crowded neighborhoods, which we want to avoid going forward. The coordination of that effort was successful on a national, state, and local level, but we do not want to block off any neighborhoods. The Mayor's support was critical. 
Additionally, Houston is going to move towards consolidating plants. Out of our 39 plants, we are hoping to take 12 facilities offline and consolidate them. We are putting our capital improvement projects process on hold for any facility that is not close to being completed. Our goal is to take these 12 facilities offline within 7 years. 
In this effort, we are going to start a Water Innovation Hub in partnership with the non-profit Accelerate H2O. The Hub is already issued a call for skid-mounted, independent water treatment units, and will be seeking new technologies that can treat and produce water immediately after a flood. Our partners in this effort are Rice University, University of Houston, Texas Water Institute, NASA, and our advisory technology team includes the Water Environment Research Foundation and their Leaders Innovation Forum for Technology program. The plan is do 5-7 projects annually, and share our lessons on how to rebuild a major city's water infrastructure. 
Dr. Arnoldo Matus Kramer:  In 1985, Mexico City suffered its largest natural disaster. A magnitude 8.0 earthquake hit the city and an estimated 10,000 people died and more than 250,000 were left homeless. 
In September 2017, a 7.1 magnitude earthquake resulted in 280 deaths. Still too many, but in comparison to 1985, this past earthquake was minor in its devastation. How did we make so much progress and avoid catastrophe? 
First, today Mexico City has a ministry for civil protection and all of the boroughs have civil protection units. We have a control room for emergency services. 
Our updated building codes greatly reduced damage and death. We were prepared and most of our city was back to functioning within one week. Certain neighborhoods are dealing with building collapses and damage, but for the most part we are fully operational. 
Mexico City now has a robust early warning system, which is linked to loudspeakers across the city. If we have an earthquake coming from the Pacific Ocean, we have about one minute to evacuate buildings and get to safer places. Because we practice evacuations multiple times a year, people are used to quickly moving to safety. 
However, this recent earthquake did not come from the Pacific. The early warning system did not have an impact. We were already shaking by the time the alarms went off. 
The day before the earthquake, the Mexico City Mayor and I were in New York City to announce the creation of the Mexico City Resiliency Agency. Suffice it to say, we went from theory to practice pretty quickly. 
We had released our resiliency strategy in September 2016. Now, we are entering the reconstruction, recovery, and transformation process to a more resilient city. 
There are tensions between the recovery process and what it means to transform the city to a more resilient city. On one side, you have people who suffered from building collapse. They are now displaced and there is a high demand for an expedited rebuilding process. The pressure on civil servants to approve projects is high. However, we want to integrate this rebuilding into a long-term planning and thinking process. 
As Mexico City rebuilds, we hope to address the traffic congestion that cripples the region. We are making progress on investing in transportation and mobility regulations, such as EcoBici (bicycle and active transportation program), to move towards development-oriented transit. 
Within the formal city, we are implementing a new law that any rebuilding structure can increase density by 35% to finance the recovery effort. 
However, we need for the density to be close to the mass transport system, otherwise we have not built a more sustainable system. We hope to focus on vulnerable populations to natural disasters. Improving our care to the elderly, to people with disabilities, and to the poor is critical. 
Large populations in Mexico City are living in informal conditions or dwellings. As with many large cities in developing countries, More than 40% of the construction in Mexico City is self-construction, done without any building codes or standards. 
As I sit in meetings and announce strategies in a place like Mexico City, I also know that we have to do more engagement to help these informal structures and dwellings become more resilient to protect all people, regardless of income. 
On water, the city is already very water stressed. As we increase density, we hope to create a long-term system to increase water efficiency and reuse. The infrastructure system is getting upgraded, but it also needs to incorporate technological advancements to ensure a reliable water supply regardless the size of the earthquake. 
Marissa Aho: Given the massive scope and scale of these disasters, how did you prioritize your response efforts? 
Sidney Bomer: We looked at the problem from a flood control district perspective. Working with the federal, state, and county partners, it was a matter of deploying our resources to the facilities that needed to get back online. 
Dr. Arnoldo Matus Kramer: In addition to the federal government, we brought academic, NGOs, philanthropies, and private sector leaders together after the earthquake to prioritize our efforts for the next year. Our vision was to plan resilience to 2040. Each disaster adjusts our agenda. This year, we will devote most of our energy to the reconstruction process. But this will work in tandem with other resiliency goals. 
Marissa Aho: LA's partner to the north is a strong collaborator on the 100 Resilient Cities initiative and sharing best practices. Naomi, can you summarize some of the most innovative strategies San Francisco is deploying? 
Naomi Kelly: When the late Mayor Ed Lee was City Administrator, Hurricane Katrina hit New Orleans. He went down to the Broadmoor neighborhoods and met with community leader and now Mayor LaToya Cantrell. LaToya was undergoing the rebuilding process from the ground up, providing us with a model of how to engage our residents and engrain resilient practices. 
Mayor Lee started our 10-year capital plan for looking at the safety and viability of all public assets—addressing everything from police stations to sewer systems. 
The capital plan is looking to seismically retrofit all of our public assets, and addressing our private assets in a way not seen after the 1989 Loma Prieta Earthquake. We have a mandatory soft-story retrofit process which we are actively going through right now. 
He also started the lifeline system, where we set up regular meetings between private utilities and regulatory agencies to ensure closer communication and coordination. 
You cannot have a city begin to communicate after the disaster hits—it's too late. Instilling active communication between the operational managers of the most critical infrastructure leads to better problem solving and results. 
So in San Francisco, we have Pacific Gas & Electric, AT&T, San Francisco Public Utilities Commission, and many others sitting around thinking about how to prepare for flooding, terrorist attacks, and cyber attacks.  
We are wrapping up our interdependency study and the next step is to update our restoration timeline for how fast we can get certain assets back online. We also started the Neighborhood Empowerment Network. We've continuously seen in Hurricanes Sandy, Katrina, and now Harvey and Irma—government may not be able to get to you first. 
So how do you create these resilient neighborhoods where you are interconnected? In big cities, you might not know your neighbors. We wanted to create a system where people were looking out for each other. 
After Hurricane Katrina, San Francisco realized we needed to be more than just "self-insured." We should take out a little more insurance cover some of our vulnerable assets. 
After Sandy, we focused on improving strategies regarding housing security. Beyond our wealthy residents, how will we address our most vulnerable populations? We are looking at a plan to keep our residents in their home, their neighborhood, and the region. 
We want to exhaust all options before we relocate residents. As this panel has conveyed, comprehensive resilience is more than just about structures—it's about community and people. 
Going forward, we are partnering with the private sector to examine innovative strategies like floating assets. We may be able to put in more automatic shut off valves for gas lines if an earthquake hits a certain amount. For updating insurance practices, we are looking at whether a deductible can be taken from installing a preventative measure like an automatic shut off valve. 
Our Mayor's Office of Civic Innovation is working with tech industry leaders and digital media experts to improve the immediacy of communication.