The call to make cities "smart" has grown in anticipation of the looming threat of climate change and of ubiquitous connectivity among advanced technologies. But amid the enthusiasm, what a "smart city" actually is, and what's needed to create one, are sometimes forgotten. To help bring smart cities back down to earth, TPR presents excerpted remarks from Bill Lee, director of real estate strategies and development at Microsoft; Chungha Cha, co-founder of Seoul's Re-Imagining Cities Foundation and advisor to LG's Smart Green Cities initiative; and Charles Kelley, principal at ZGF Architects, culled from the Urban Land Institute's 2017 Fall Meeting in Los Angeles and the 2017 STS Forum in Kyoto.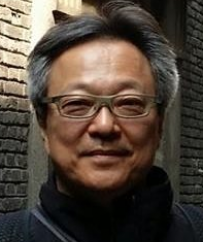 "The urban design center behind this that was a public-private entity has sustained itself and continues to adapt to the community's interests. I think that's a real hallmark of the smart city model." - Charles Kelley, ZGF Architects
Bill Lee (Real Estate Strategies & Development, Microsoft): What is a practical understanding of how to add value to sustainable neighborhoods that offer healthy lifestyle choices? Charles, you have been leading the EcoDistrict Initiative internationally for ZGF. Provide some initial context.
Charles Kelley (ZGF Architects LLP): I would like to share some examples and conclusions from the Pacific Rim, mainly exploring the concept of the "ecodistrict" and applying district scale through urban revitalization. Specifically, I'll share three projects that can help us understand how to increase project value in the Pacific Rim, as well as how to reduce risk.
The first of the three conclusions that I have reached is that smart technology needs to be supplemental. It has a great role in connecting unusual partners. By itself, however, it's not enough. You need to have good placement. We need beneficial, physical improvements that bind people together over what they have today by thinking together though shared interests.
Higher performance in districts is related to the behavior of that population—how you can have that behavior through data, or giving them places to go in the public where they can go use energy, be more communal, and develop social fusion.
I'll start with Portland because much of our understanding of the Pacific Rim, from my experience, starts in Portland. This high-performance district concept we recognized in Japan, primarily because it had economic and ecological aspects. We were trying in Portland to grow jobs that offered more benefits and impacts, and we did that through these projects I'll show you.
The first project I worked on in Portland turned out to be a real model for building partnerships and using placemaking as a way to keep partnerships viable to innovate different systems. What captured most people's minds was how fast it developed and how active it is during the day and night.
The other project that's notable was the Southwest Ecodistrict that we did in D.C. There was nothing going on after the Great Recession, and President Obama thought it would be great if federal buildings could be measured by their potential to be zero-net energy. This was one of the model case study initiatives that moved forward to turn a precinct in D.C. into a new, vibrant example. That became a new smart city model for the technical side. In the end, it was all about the responsibility of people working collectively to generate a new mix of uses.
In this case, it was transit-oriented development (TOD), starting in 2005. Japan realized that cities are tools and platforms to address the issues of super aging, economic malaise, and declining populations. As a platform, TOD wasn't enough, so they introduced the smart city concept in 2009, which ran through all the way to the Great Earthquake.
When we came to the project in 2014, we wanted to turn this area called the Innovation Campus into a mixed-use district. We asked the community what they wanted, and it seemed to be very inconsistent with the current lifestyles of the tenants. They wanted a rich, active, public realm. They have one of the most elaborate and interesting area management systems, with an application interface that gives real-time data to the applicants. That data in turn is used to advise on what to do during a natural disaster. They were able to get 9.5 percent reduction of local resource use in their district as a result of this digital communication.
They wanted us to bring the skills we had to develop in Portland. Basically, asking the community and businesses that were there what they shared in common. What they did share was that they wanted a natural setting for their activities in their neighborhood. We could generate that for them. It involved planning an area around a stormwater management system that converted this district retention pond into a community amenity. In two short years, it's already moving forward. The urban design center behind this that was a public-private entity has sustained itself and continues to adapt to the community's interests. I think that's a real hallmark of the smart city model.
In conclusion, the value that we see is in making neighborhoods where occupants have healthier choices, and using those systems to nudge them and finding community goals and using all the tools that we have to create these places.
Bill Lee: Let's turn to the role that technology companies play in the solution. Before creating the Re-Imagining Cities Foundation, Mr. Cha was a leader in the finance industry for more than 20 years. He was able to bring more than $3 billion of U.S. investment into Korea and other parts of Asia, when money stopped flowing through IMF.
Then he decided to create the Re-Imagining Cities Foundation to help accelerate climate action in the built environment. Mr. Cha dreams big, but takes real steps toward creating a world with 100 percent renewable energy, clean air, and a happy and healthy environment where we can all live, work, and play in harmony with nature.
Mr. Cha, share your thoughts on smart cities, and help us analyze and organize the definition of a smart city.
Chungha Cha (LG Electronics): I'm here at STS on this panel as smart city advisor to the tech company LG. I truly believe there is going to be a big merging of real estate and technology.
I'd like to first share why we need smart cities. I think we all know that problems posing immense challenges for almost everything: energy, water, waste, food, affordable housing, infrastructure, and 180,000 people moving into the cities every day.
The architect Ed Mazria has said, "Cities are the problem, but cities can also be the solution." We know that 60 percent of the buildings that will one day be in our cities are not yet built, so let's build them right. Let's not just look at the returns—although we think that you can enhance your returns if you build green buildings properly. We do workshops on the business case for green buildings, integrating design processes, and linking energy modeling with financial modeling so that your returns will not deteriorate.
Why smart cities? Initially, it was about efficient public services. Now it's starting to take the position that high-tech cities are higher growth cities. We want to help spur economic growth and attract global talent. These young kids have a lot of solutions that we want to tap into and enhance the ability of our cities. These are some of the reasons why we want to have smart cities.
But what is a smart city? We hear about a whole bunch of things: rapid transit, urban farming, net zero energy, efficiency—it starts to get confusing. I thought, "Why don't we just categorize all of this into pillars?" Make it simple. From smart government, green building, etc., we can get to two pillars: jobs and places. Then maybe we can make some sense of it all.
Then we realized: We want smart and sustainable cities. Then we can start making a comprehensive framework around all of these things. They're all important. This framework to help develop a road map toward the three keys: people, planet, profit. I think that everybody is starting to understand that.
So, how do we go there? LG just created this complex in Korea called the LG Science Park. What they did was create a little test bay. They've taken 20,000 to 25,000 of their scientists across their major company, which produces appliances, building materials, and electronics. They put them all in one place, and they want to create new technologies and innovations to help real estate investors in cities to become smarter and greater, so that's why we're here.
The LG Science Park in Seoul uses 50 percent less electricity than a similar project like this. And it goes beyond that. They want to install a big data platform and start collecting data on everything. But why are we collecting the data? That's where we have a new challenge. Smart cities are not progressing fast enough, or as fast as we'd like them to. We're collecting all this data, but we don't know what we're going to use it for. We need to think about how to combine data to achieve objectives. If we make "people, planet, and profits" the objectives for collecting this data, then I think there is a purpose. Hopefully, next year we're going to put up this test data from LG Science Park and share it with cities and developers to come up with some attractive solutions.
It's not only about LG Science Park. Our dream is once you have this big data platform it's going to start reaching into the other cities. It's not about the 20 buildings at LG Science Park it's about one hundred, one thousand, ten thousand buildings. Think of the wealth of information and analysis that you can do across the pillars.
What can we do to have smarter buildings, better mobility, and livability? That's our dream. We hope you will dream together with us.